Estaba yo buscando fotos de aceitunas que me hacían falta para ilustrar una cosa cuando de repente, sin previo aviso, ZAS.
¿?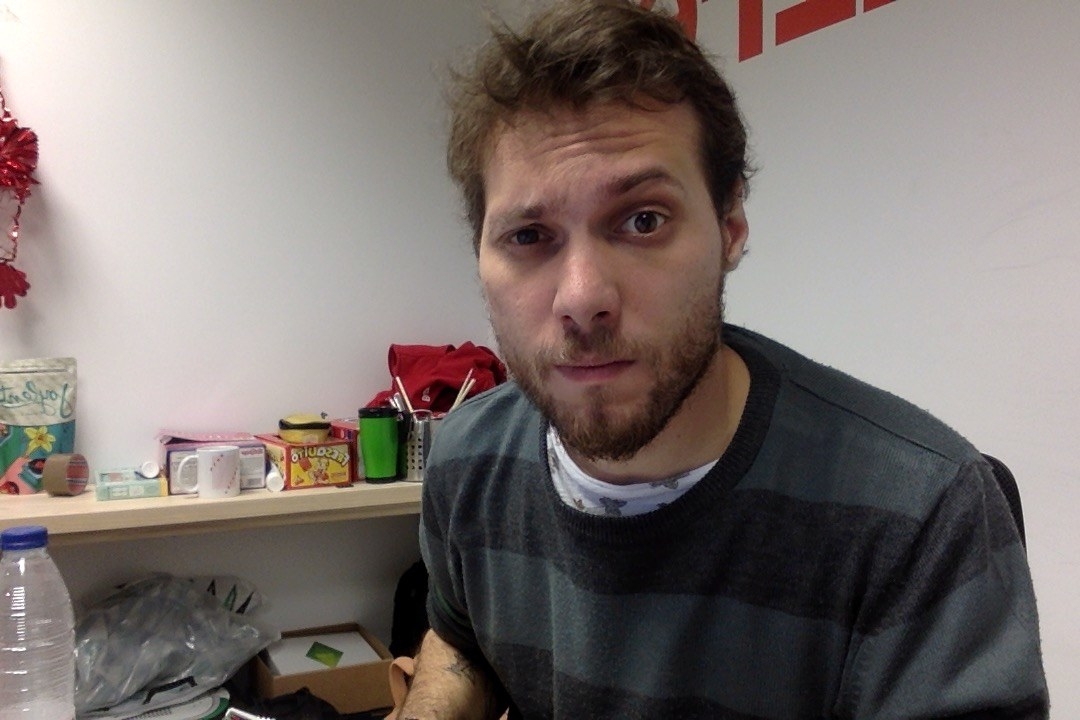 ¡¿ES POSIBLE?!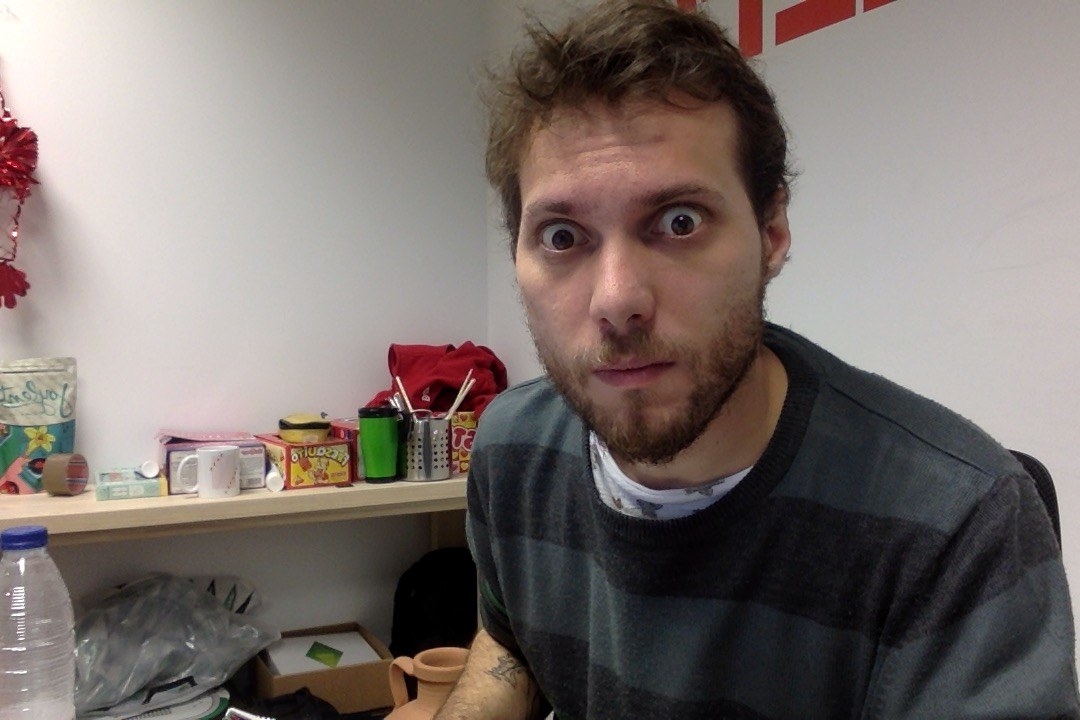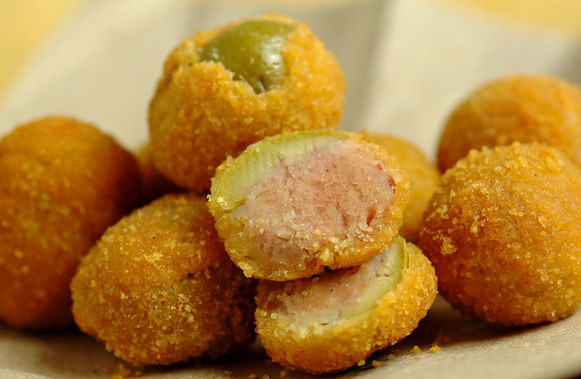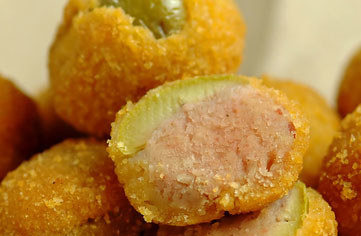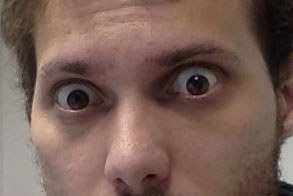 Acudí raudo a la descripción que ofrece Getty de todas sus imágenes en busca de más información sobre esto.
Como soy periodista y tengo el ojo entrenado, fui capaz de encontrar tres sutiles pistas que estaban completamente ocultas para los no iniciados.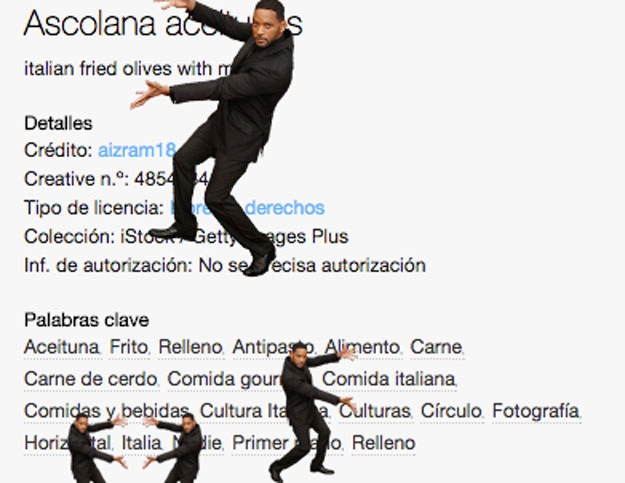 Rápidamente consulté con mis fuentes.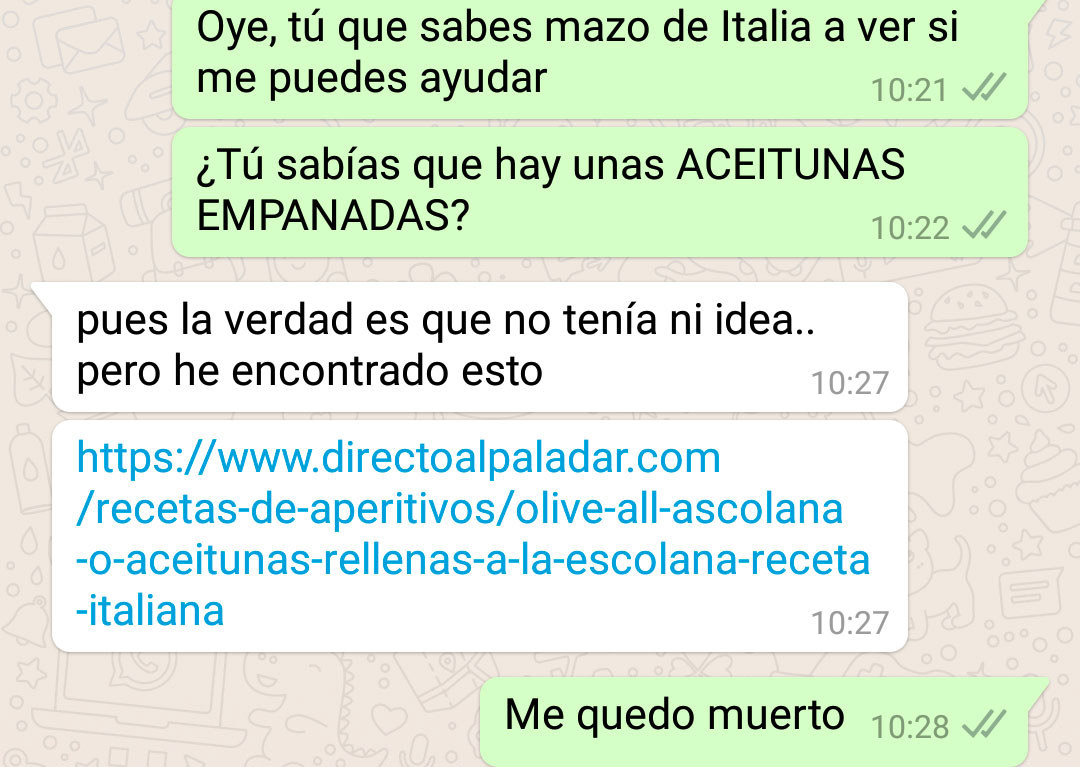 Con TODAS mis fuentes.

Por lo visto, se trata de un plato típico de la región de Marcas, en el centro de Italia. Además de estar empanadas, las aceitunas van rellenas de carne picada.
Vivimos en un mundo maravilloso y lleno de misterios.
Looks like there are no comments yet.
Be the first to comment!