La equidistancia es, según la RAE, "una movida que flipas, chaval". Afortunadamente, aquí estamos nosotros para explicártela.

Ser equidistante es colocarse a igual distancia entre dos puntos, que pueden ser opiniones. O sea, ser el gato del centro: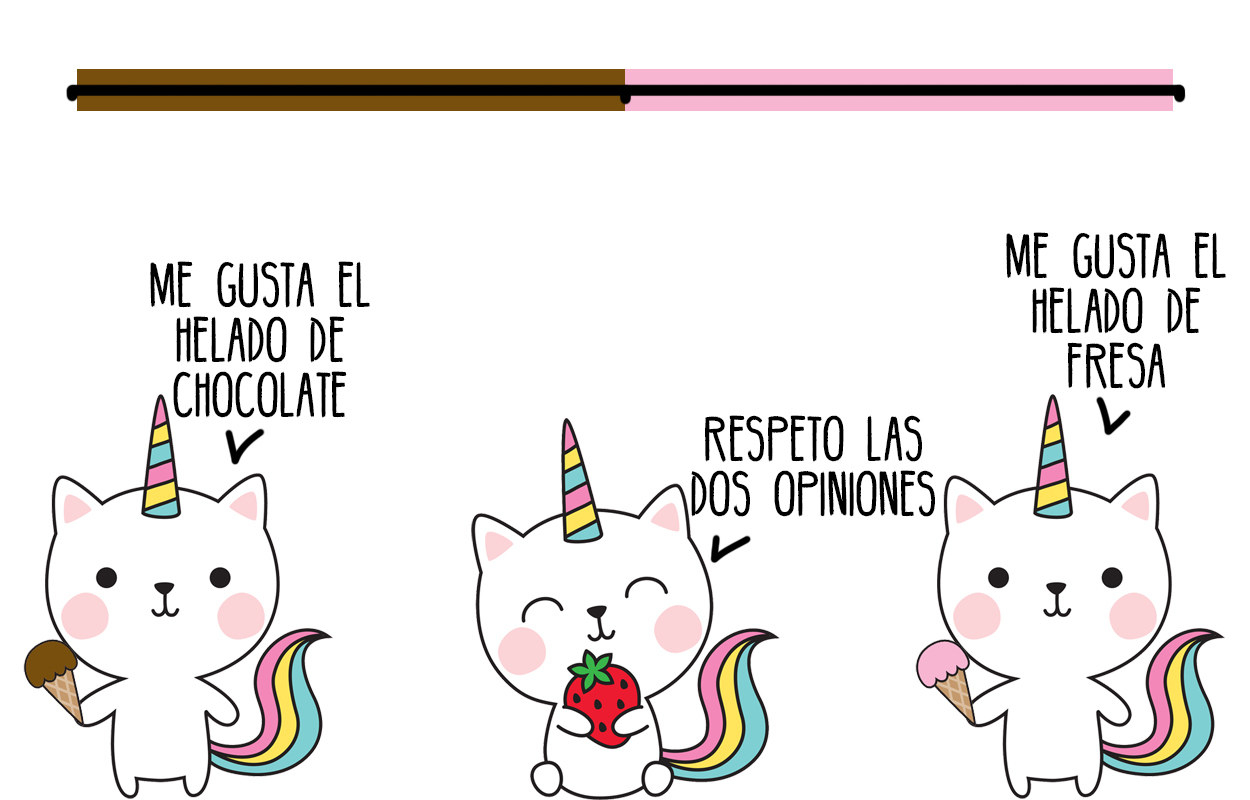 Como podemos ver en la Barra del equidistar™, en este caso ninguna opinión está por encima de la otra ni influye en la vida de la otra persona.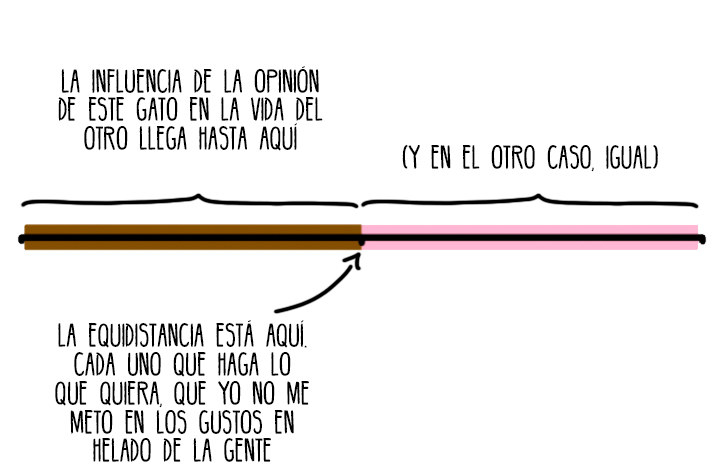 Pero vayamos un poco más allá: ¿qué pasaría si una persona no respeta los gustos o la opinión de la otra?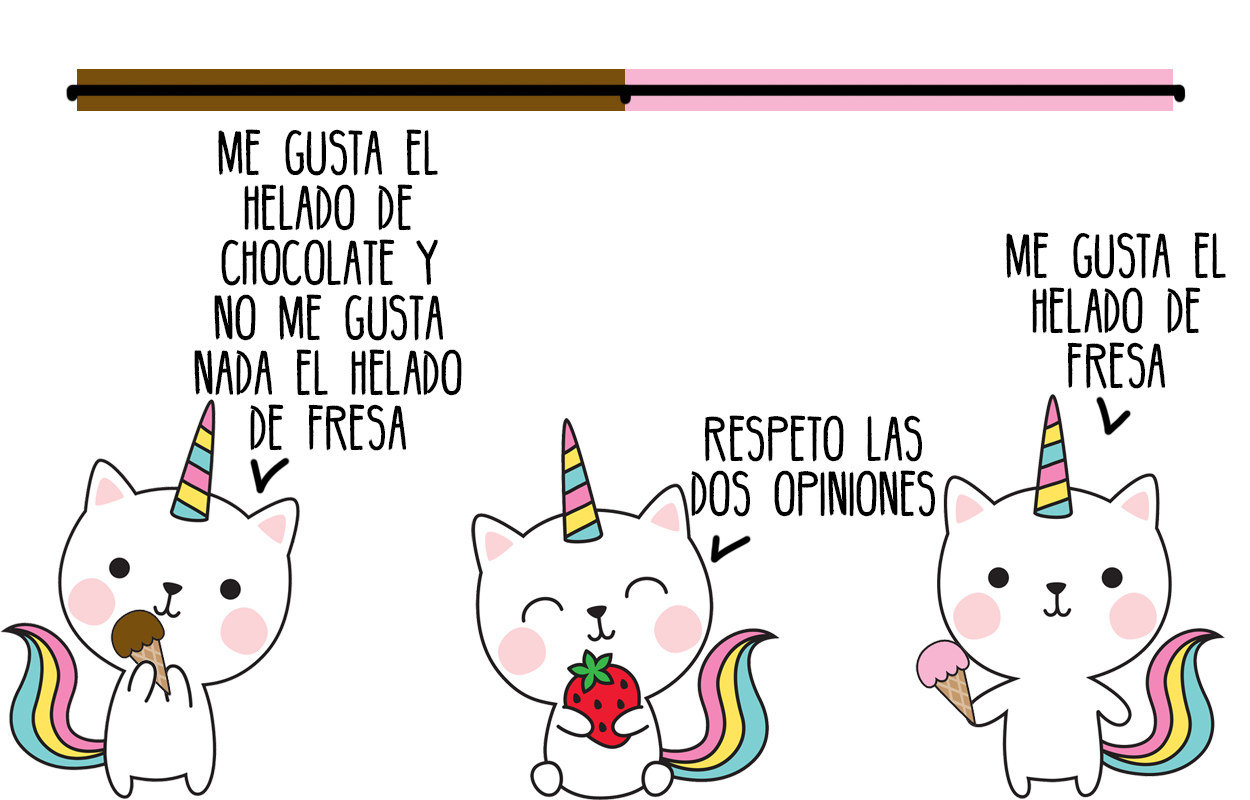 La cosa se complica un poco, pero el caballero de la equidistancia sigue fiel a su postura, que él considera muy correcta.
¿Y si llegamos a este punto?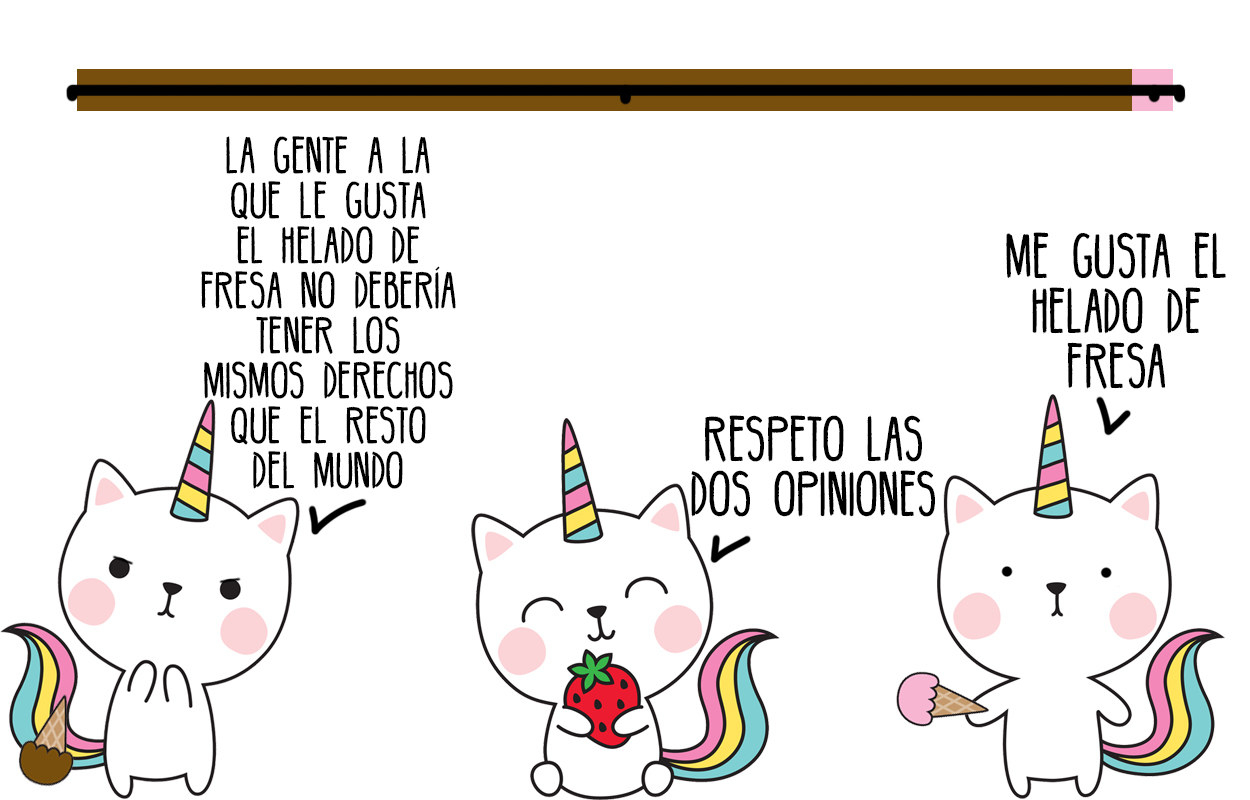 Sencillo: descubrimos que la equidistancia no es una opción.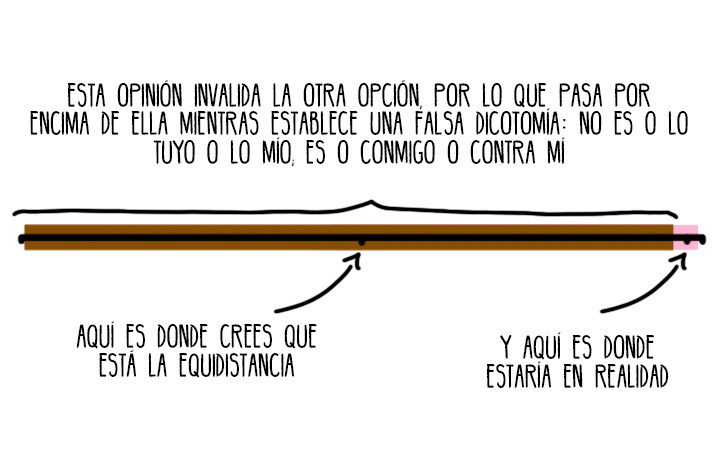 Que te guste el helado de fresa no se puede elegir, pero tu vida no cambia mucho si dejas de tomarlo. Ser quien eres tampoco se puede elegir, pero no puedes dejar de hacerlo.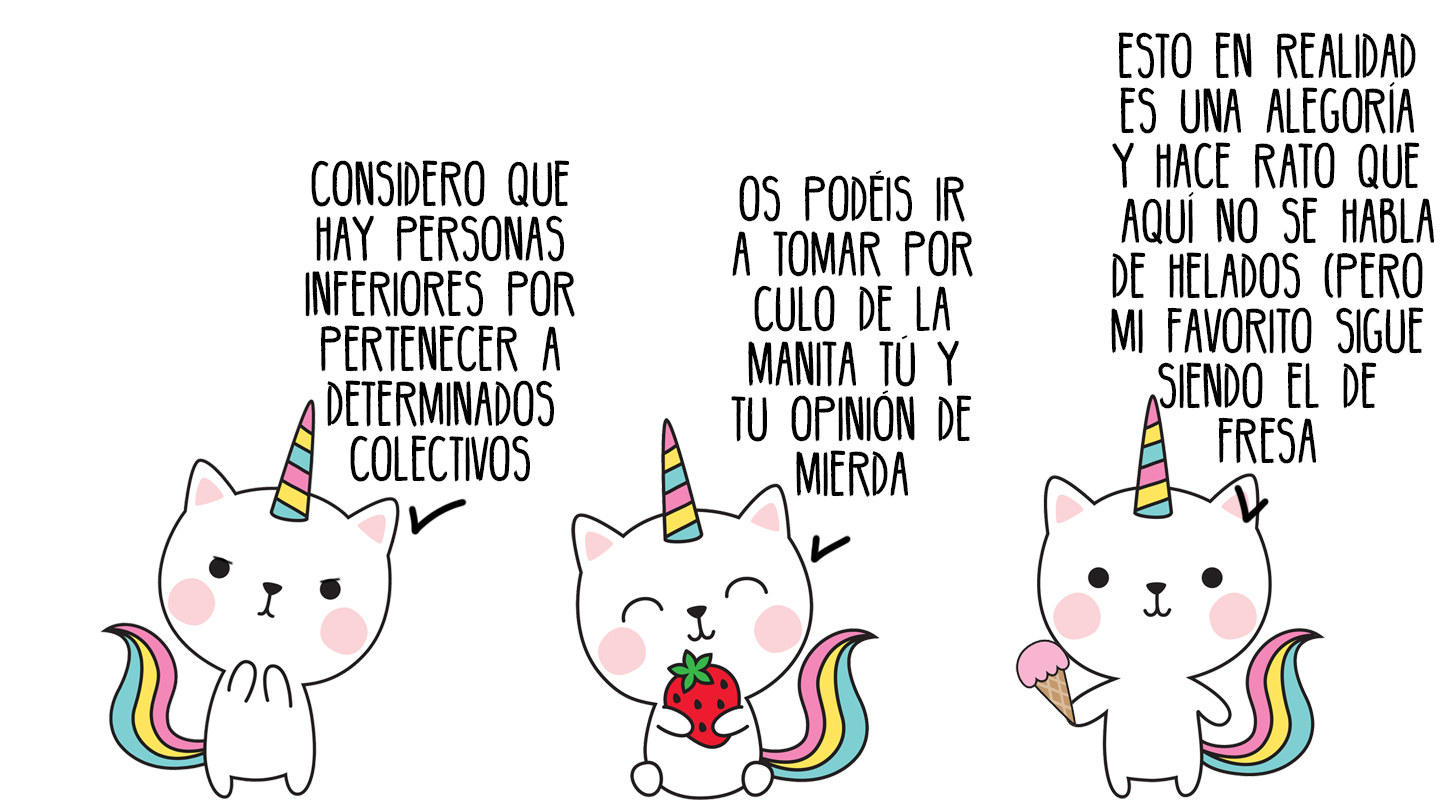 Si una persona odia a otra por quién es, no da opción a la equidistancia ni al debate. No seas equidistante.
Looks like there are no comments yet.
Be the first to comment!