El 5 de julio del año pasado conocimos la que posiblemente sea la mejor pintada de la historia:
Y es que ese fue el día en que María (@misstrainwreck) publicó este tuit con una foto que hizo desde su ventana.
Sin embargo, el 26 de abril alguien pintó de nuevo una fachada que, sinceramente, debería haber estado protegida por Patrimonio.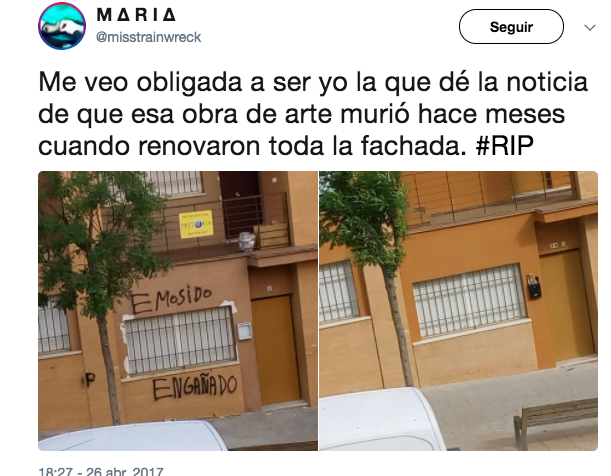 Esta salvajada perpetrada contra el patrimonio artístico nacional pasó ligeramente desapercibida (el tuit original de María solo tiene 470 retuits), pero ha vuelto a nosotros gracias a un nuevo mensaje que denuncia esta barbarie.
Al menos nos queda un consuelo, pues mientras se desmorona la sociedad occidental, hay un bastión al que agarrarnos; hay un faro que ilumina, impasible e inamovible, nuestras vidas: la furgoneta blanca.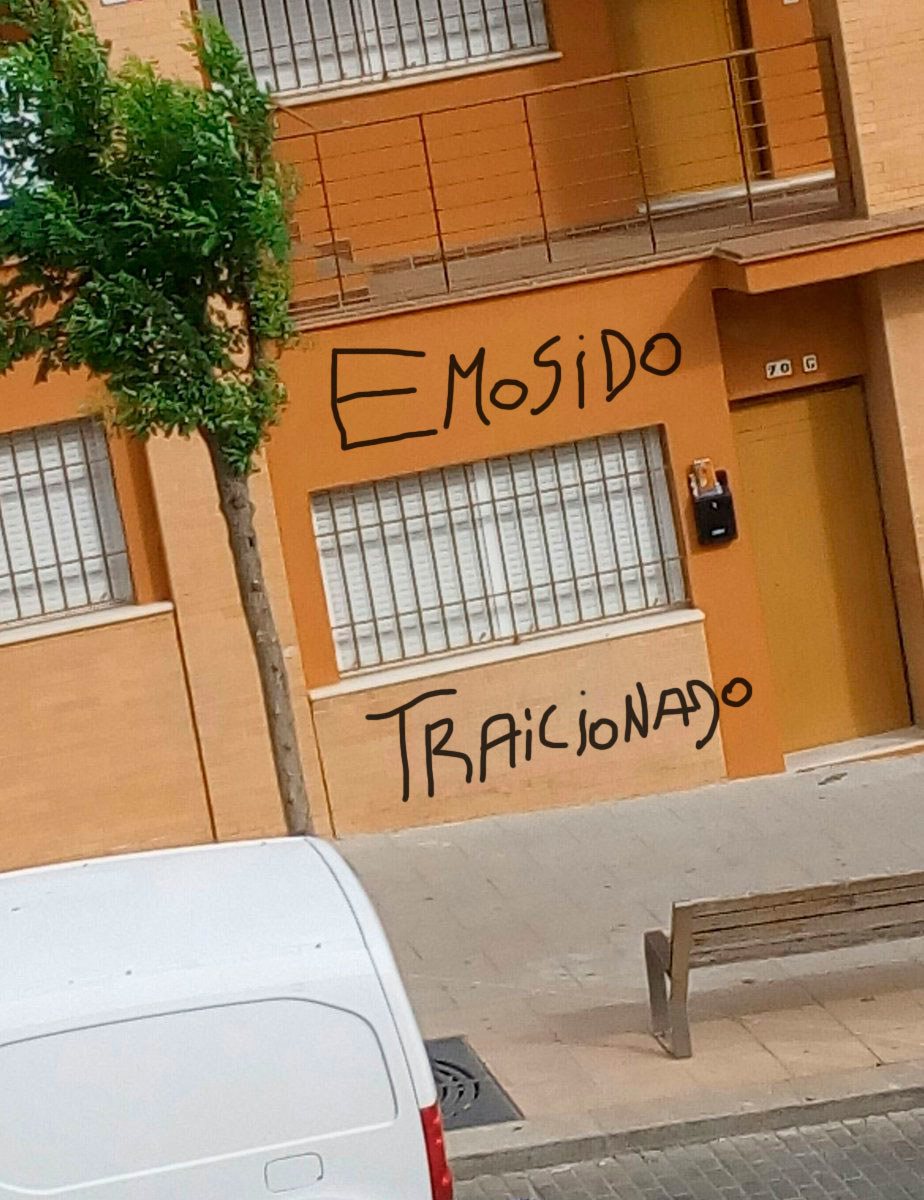 Looks like there are no comments yet.
Be the first to comment!