Few bands have changed the musical landscape like Nirvana did in the 1990s.
Fronted by Kurt Cobain, the American trio's dirty guitar riffs and angst-laden lyrics made them instant heroes for a generation of vexed youth.
In 1989, John Peel wrote in the Observer about a new music scene in Seattle called grunge. It was from this scene that Nirvana, a band influenced by punk and American hardcore, emerged.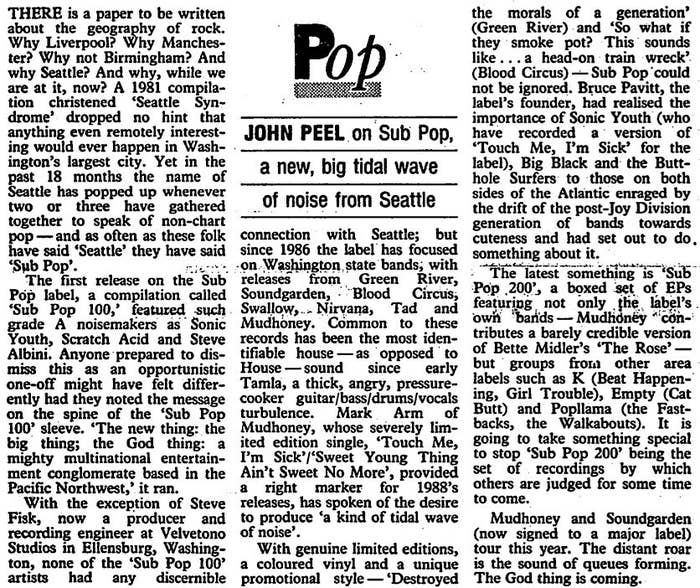 Nirvana's debut album Bleach (1989) caused a bit of stir but it was Nevermind (1991) and its electrifying single, Smells Like Teen Spirit that really got them noticed.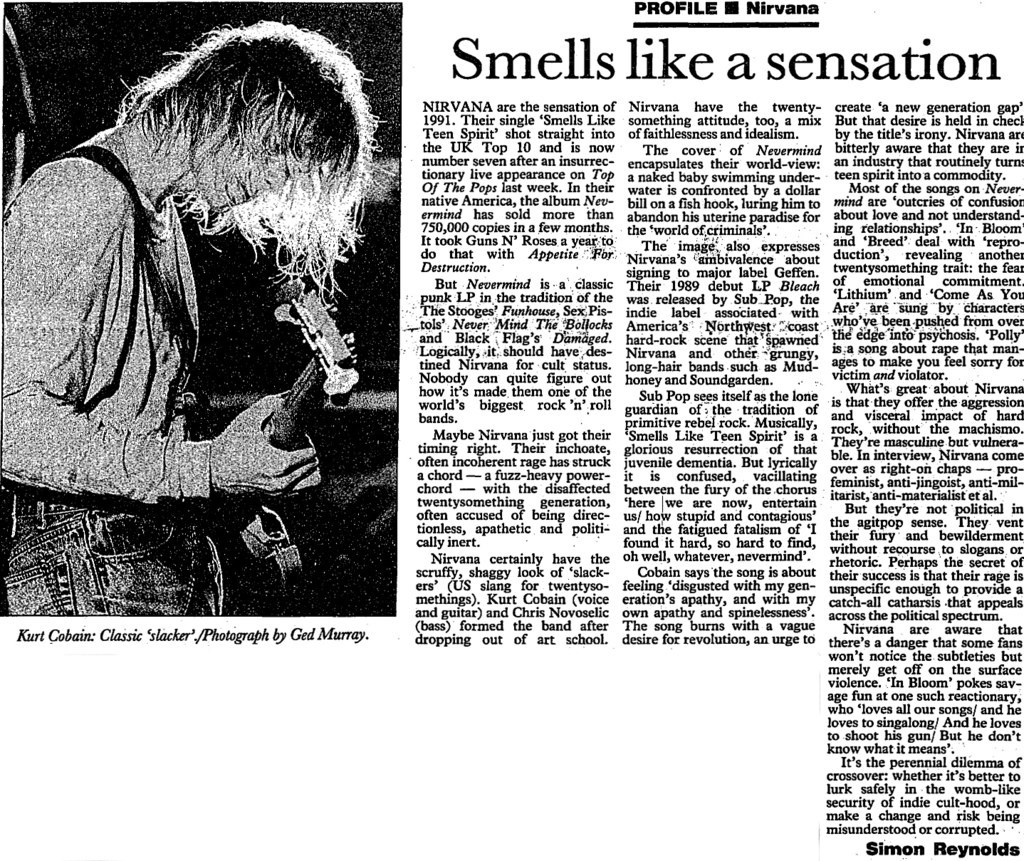 Suddenly, after many years in the wilderness, alternative music mattered again, and so did moshing.
Grunge wasn't just about music, there was a look too. Fans wore anti-fashion staples like lumberjack shirts, ripped jeans and shabby looking cardigans.
In Kurt Cobain, the 'slacker' generation now felt it had a voice - the Nirvana frontman becoming an unwitting spearhead for the alternative scene.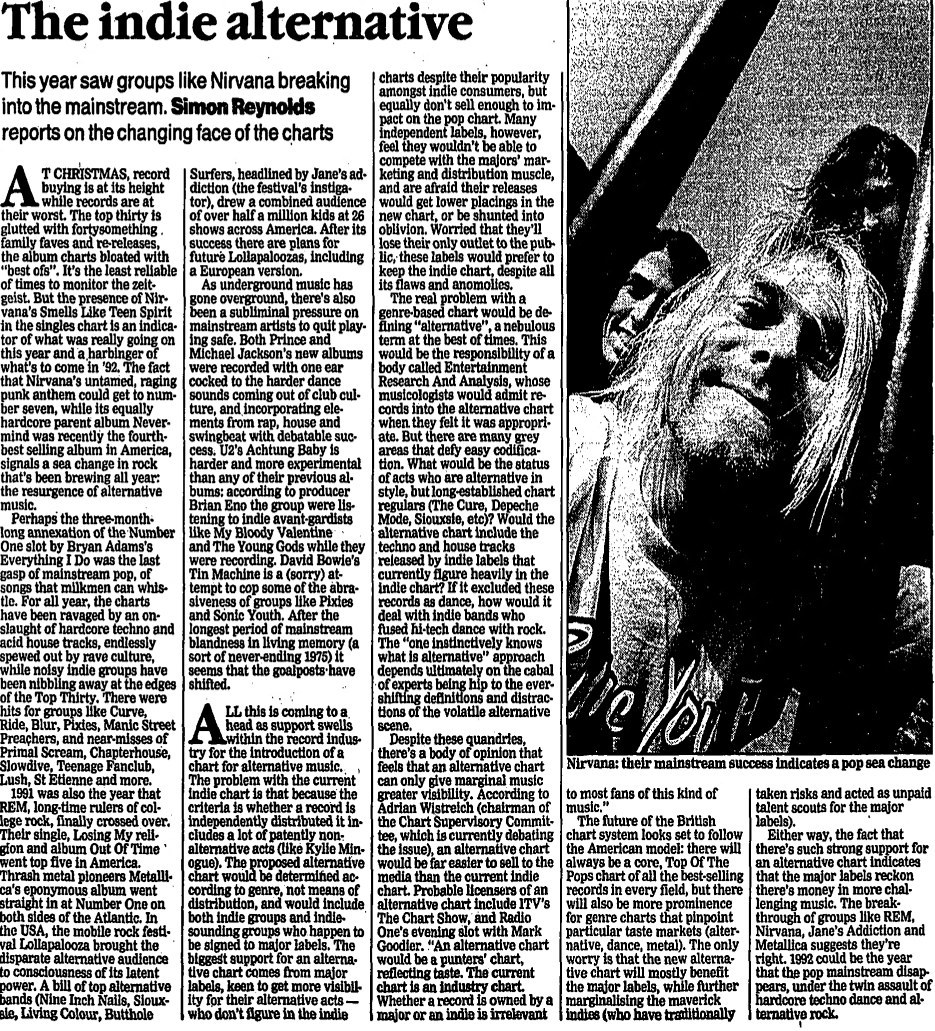 As headline act at the 1992 Reading festival, Nirvana's arrival was well trailed in the British press. Come show time, Cobain came on the stage in a wheelchair - a self mocking reference to reports about his treatment for drug addiction.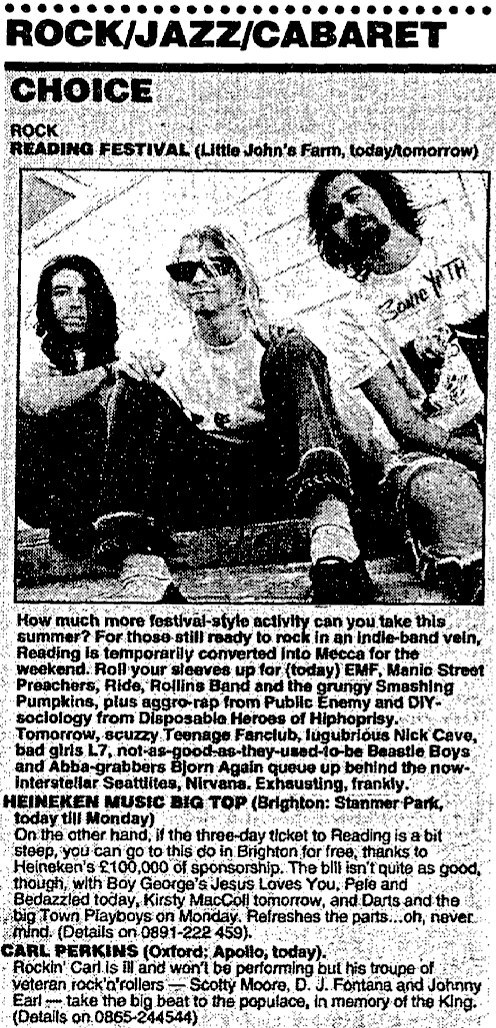 The band's oddly named compilation album, Incesticide - the title hinted at Cobain's apparent disgust at having to flog old tracks to fans - still impressed the music critics in 1992.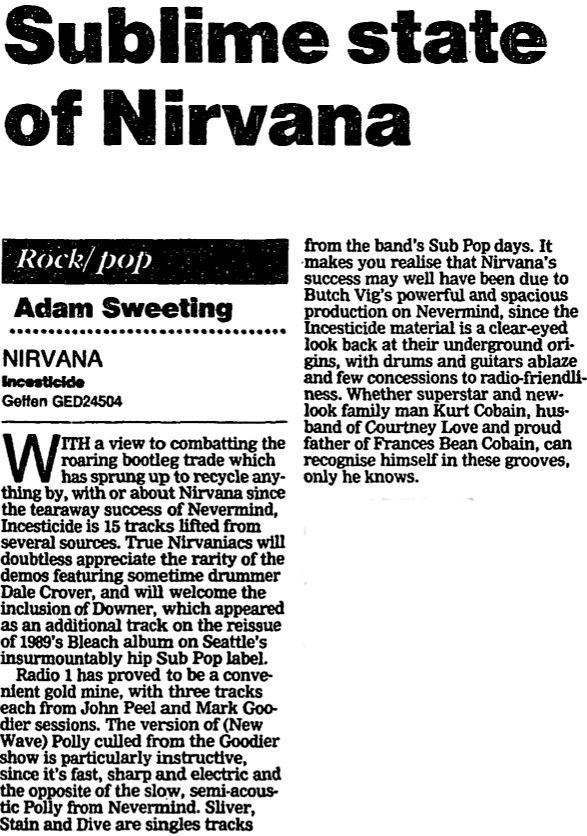 Nirvana fans craved news about their idols. The rock star antics of singer Courtney Love, Cobain's voluble wife and front woman with the band Hole, usually made for a good read too.

But with success came self loathing - the band reportedly wanted to name their third studio album "I hate myself and want to die". When In Utero, which, just in case you don't speak Latin, means: "in the womb", was released in 1993, it got mixed reviews. But by then the band had begun to fracture.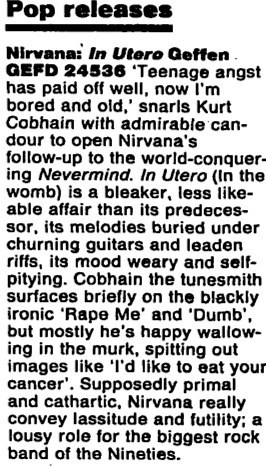 Cobain's undoubted musical talent was coupled with self-destructive tendencies. Stories of his drug use surfaced once more after he slipped into a coma in Italy having reportedly taken a cocktail of rohypnol and champagne. He survived the overdose but a month later took his life at his home in Seattle. Kurt Cobain was 27 when he died.