So, the latest platform shoe revival took a bit of a turn at the Balenciaga runway show last Sunday.
You know how everyone's been super into platform heels, clogs and all things **nostalgia** lately?
Balenciaga, apparently, wanted to take that all one step further — meet the "Foam Shoes," which the designer created in collaboration with Crocs for Spring 2018.
Just to be clear, what we're seeing here in 2017 is 4 full inches of designer Crocs.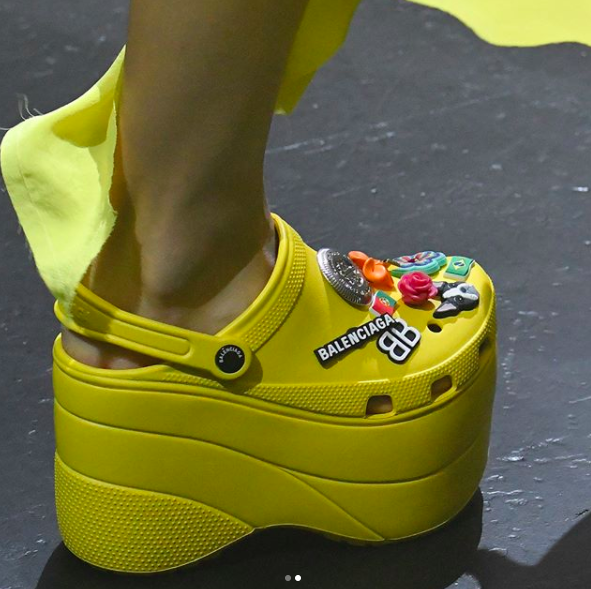 According to Vogue, the shoes' debut on the catwalk caused quite a stir, and no one is sure if people were horrified, disgusted or...like, kind of into it.
Twitter had some notes:
Mostly, everyone wanted to make sure we were all seeing the same thing.
Some were pretty down with it...
Or at least, showed a little self awareness...
Because hey, the holidays are just around the corner.
And FYI, this isn't the first time this year that a designer collaborated with Crocs. Christopher Kane presented them as part of his 2018 Spring-Summer collection.
So, what do we think, internet? Is fashion gonna make Crocs cool again??