Durante el último debate presidencial, justamente cuando tocaban el tema de inmigración, el candidato republicano Donald Trump decidió hablar en español y decir "bad hombres".
Ante sus declaraciones, Internet soltó carcajadas al escuchar el Spanglish de Trump, asegurando que no dijo "hombres", sino ombré, la famosa técnica de tinte de cabello en el que solo se decoloran las puntas.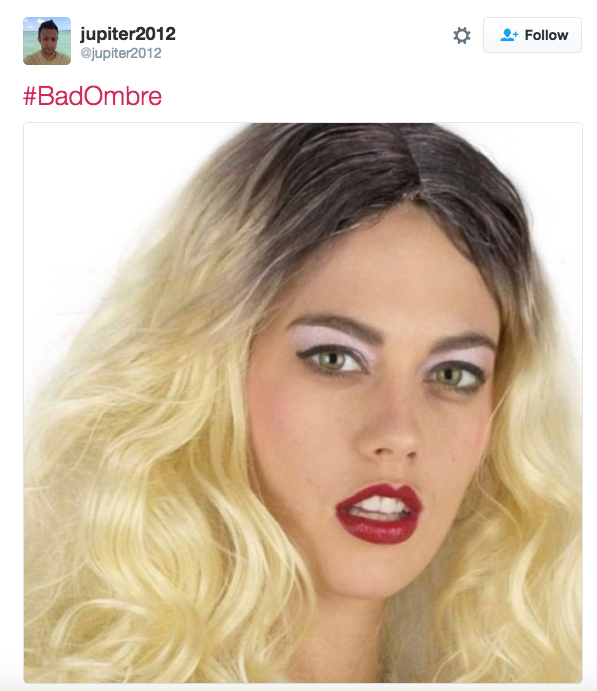 Las burlas no paran.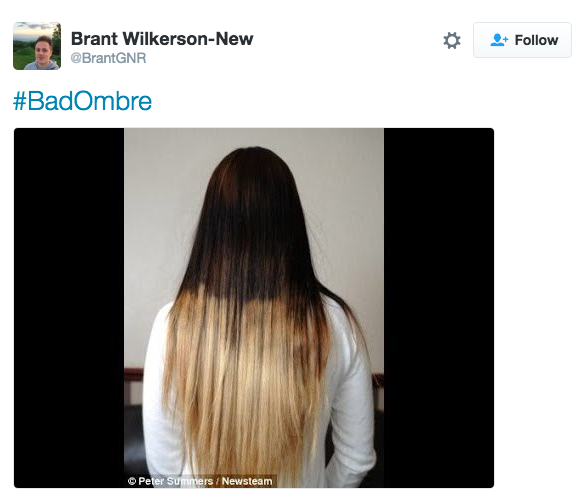 Algunos asociaron un "bad ombré" con el pelo del candidato republicano.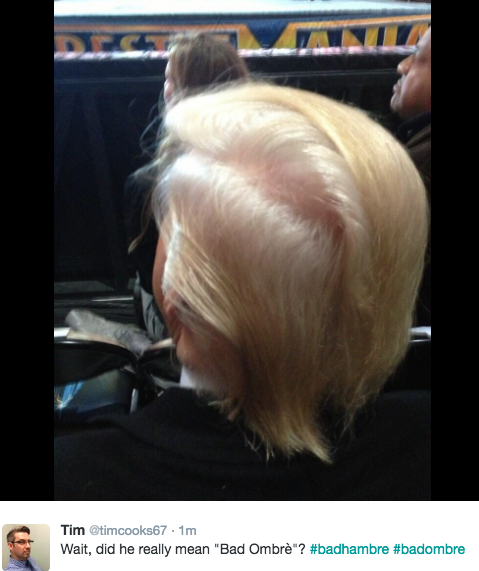 Y otros hablaron de experiencias propias.

El 2012 fue el año en el que aparentemente muchos fallaron intentando hacerse esta popular decoloración.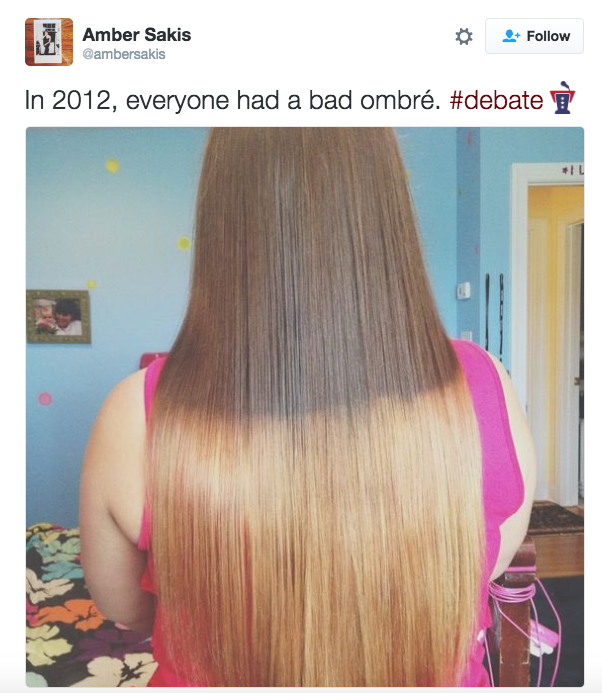 Hasta pusieron a Ken Bone con un "bad ombré".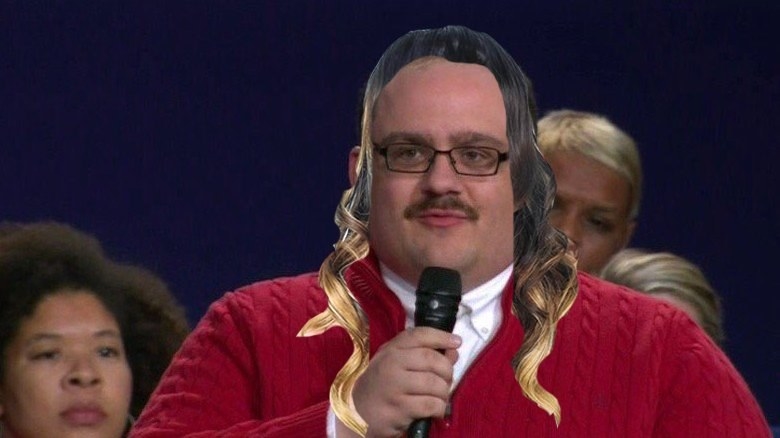 Por otro lado, muchos critican que Trump considere a un inmigrante trabajador un "mal hombre"... y peor aún que diga ombré.
Y en cuestión de minutos, lanzaron esta camisa a la venta.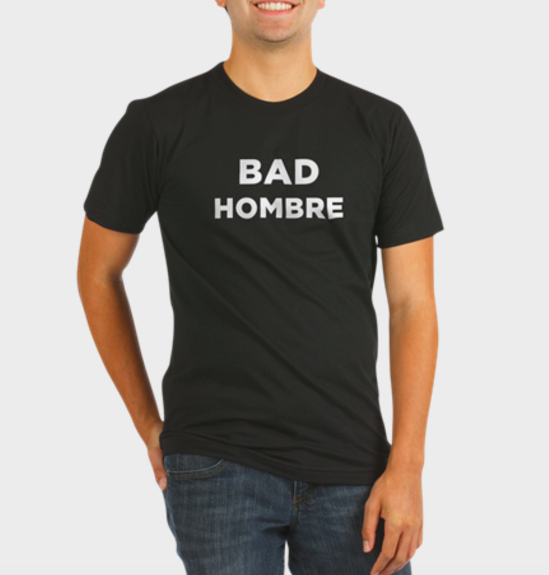 Looks like there are no comments yet.
Be the first to comment!