Stranger Things fue el perfecto abrebocas para darle la bienvenida (nuevamente) a la próxima tendencia en moda: LOS AÑOS 80.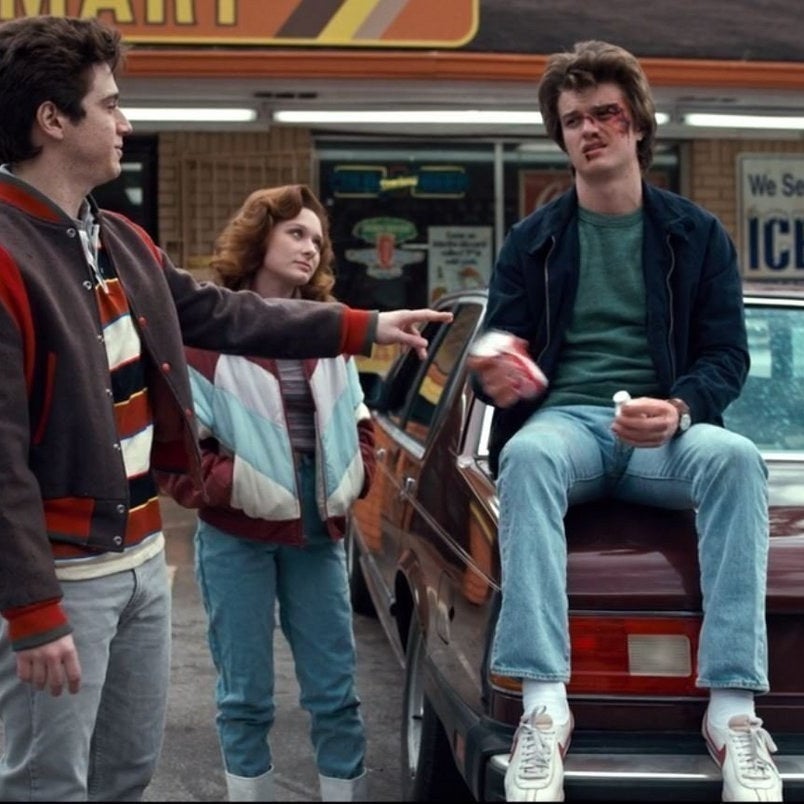 Y aunque la segunda temporada se estrenará en 2017, no podemos olvidar a los precursores reales de la década de los ochenta: Madonna, Boy George, Michael Jackson, las películas de John Hughes, el new wave, Back To The Future, The Beastie Boys, Poison, Prince, Punky Brewster, y pare usted de contar.
Sin embargo, todo apunta a que 2017 llevará a la mujeres a los 80, mientras la moda masculina profundizará aún más en los 90.
Aquí los looks ochenteros que las más trendsetters ya han comenzado a usar:
1.
Cinturones grandes, siempre visibles y combinados con cualquier prenda de ropa.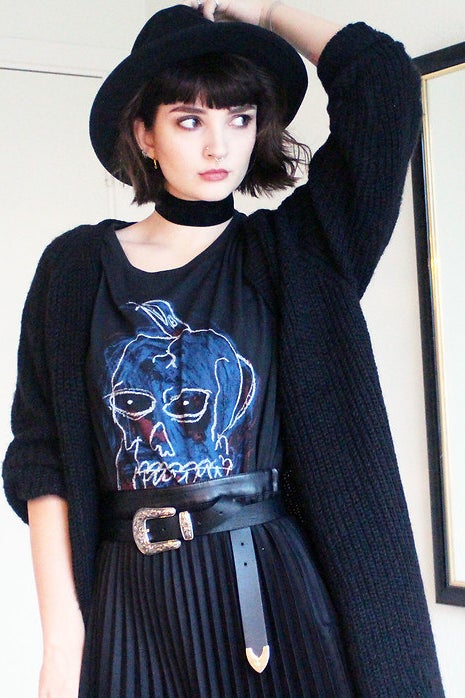 De hecho, puedes llevar más de un cinturón si lo deseas. Y hay otra cosa que debes saber: la camisa por dentro es una tendencia irreversible para este 2017.
2.
Jeans de corte súper alto.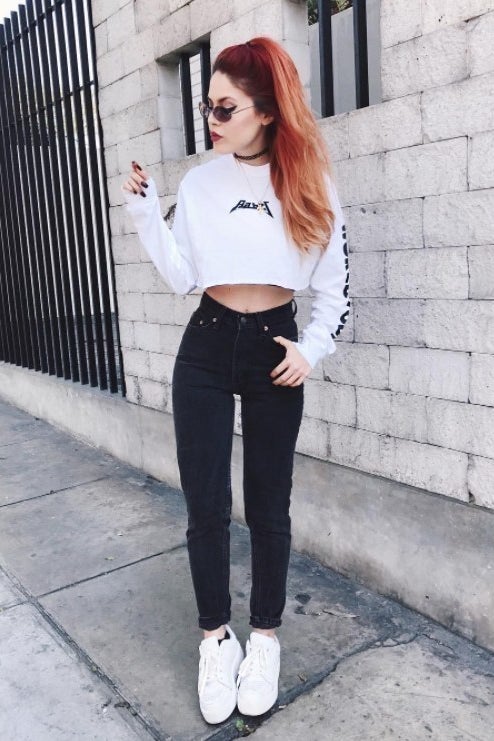 Este año todo será sobre pantalones rectos o skinny jeans, pero todos con corte alto... como los que usaban tu mamá y tus tías.
3.
Faldas midi con suéteres o tops anchos.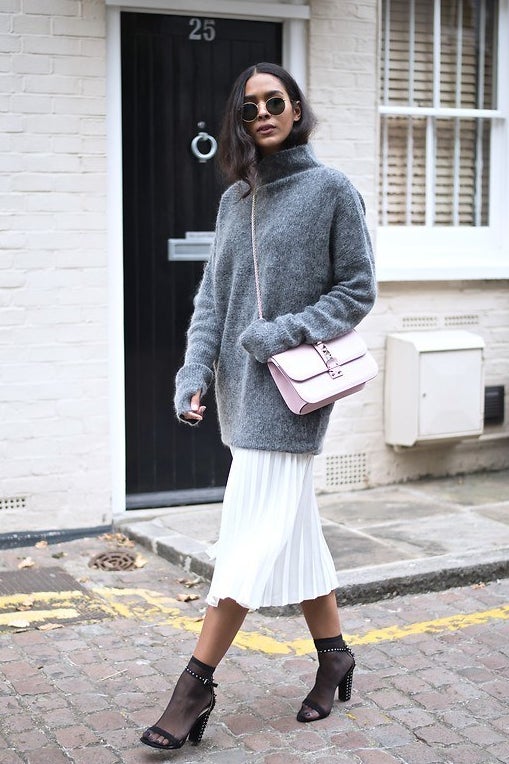 Este look de falda por las rodillas con suéter te hará lucir como una adolescente salida de alguna película de John Hughes... con aires modernizados.
4.
Suéteres con marcas exageradamente obvias.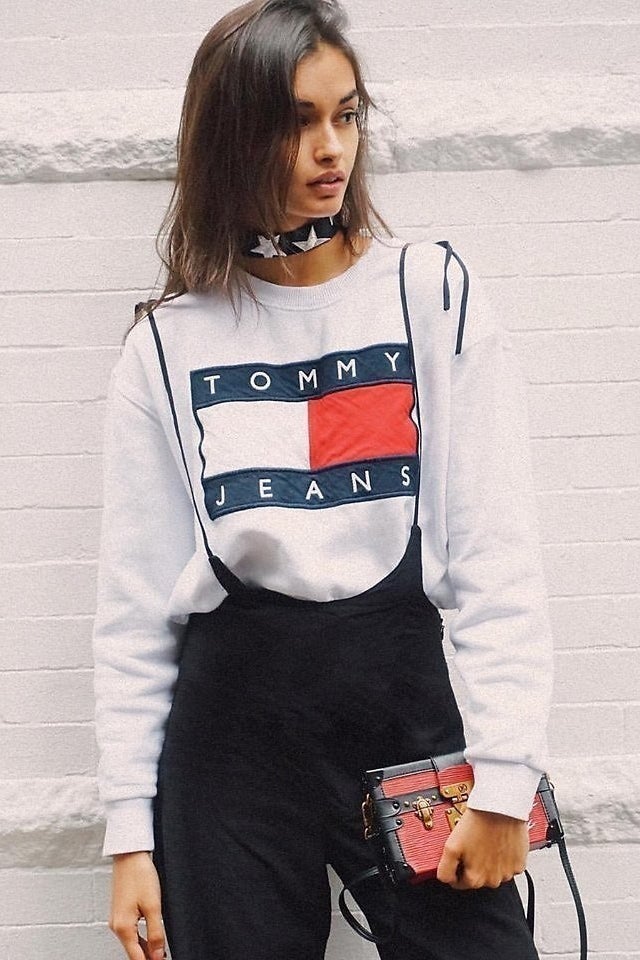 Mientras más grande la marca, más ochentera te verás. También volverán los hoodies con marcas dirigidas a surfistas y skaters, así que prepárate.
5.
Pantimedias con diseños florales y mallas.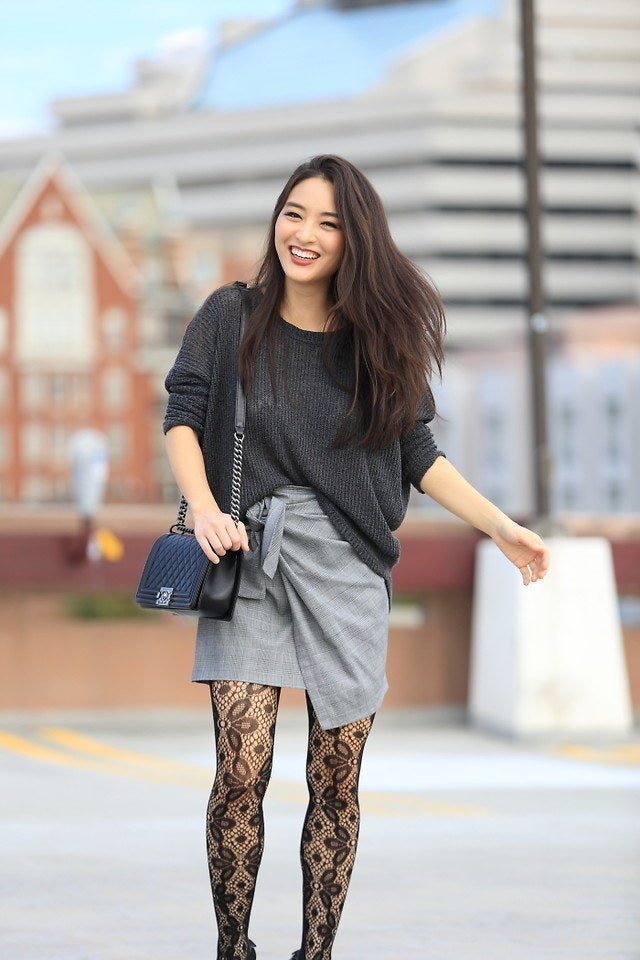 Las pantimedias de colores opacos y sin textura tendrán un descanso. Ahora será todo sobre medias de mallas y con mucha textura.
6.
Piezas de ropa metalizadas.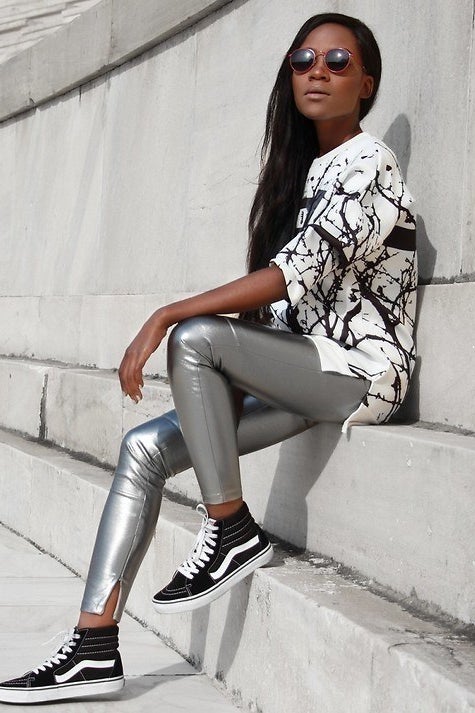 Leggings, faldas, vestidos y cualquier prenda metalizada tendrán un regreso triunfal en tu guardarropa.
7.
Las bomber jackets aún no nos abandonan.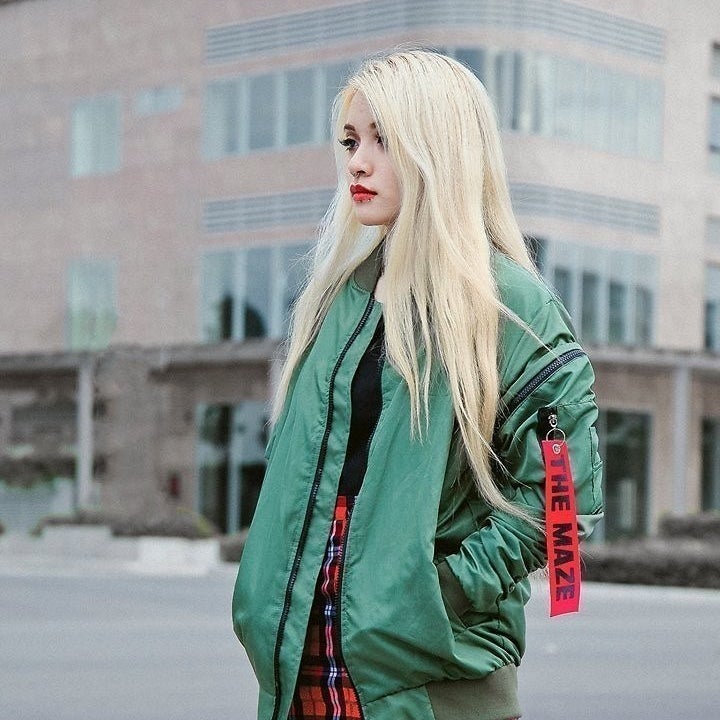 Esta chamarra, generalmente de nailon y utilizada por los aviadores a principios del siglo XX, se popularizó en los 80 como una pieza usada por los skinheads, volvió a mediados de 2016 y no nos abandonará en 2017.
8.
Chamarras oversized de denim.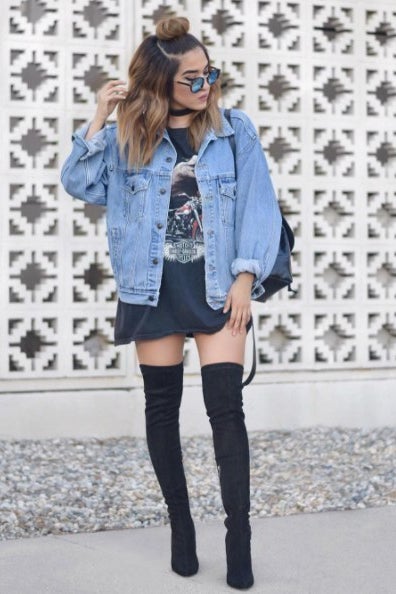 Esta pieza ya se está viendo por las calles. Se trata de chamarras ligeramente gastadas, que lucen suaves y son de unas cuantas tallas más grandes que la tuya. La idea es usarlas hasta el cansancio y personalizarla a tu gusto (con parches, pines, o pintura).
9.
Faralaos grandes y exagerados.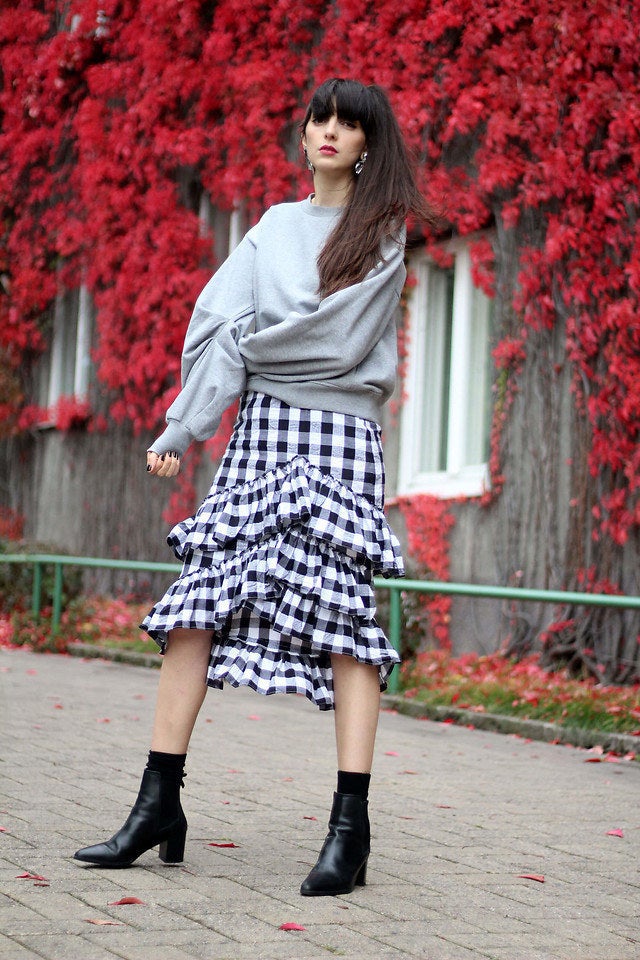 Usar faralaos tanto de día, como de noche, será una tendencia bastante aceptada en 2017... tanto como lo fue en los 80. Prince estará orgulloso de ti.
10.
Pantalones baggy de cualquier color y estampado.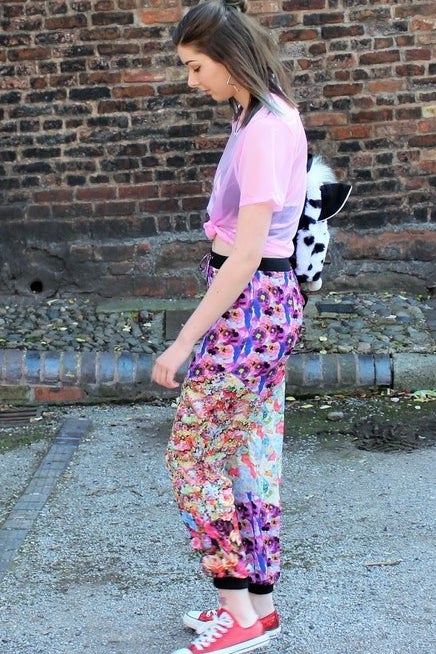 Característicos de los breakdancers ochenteros. Para bien o para mal, estos pantalones han regresado.
11.
Piezas de denim con bordados.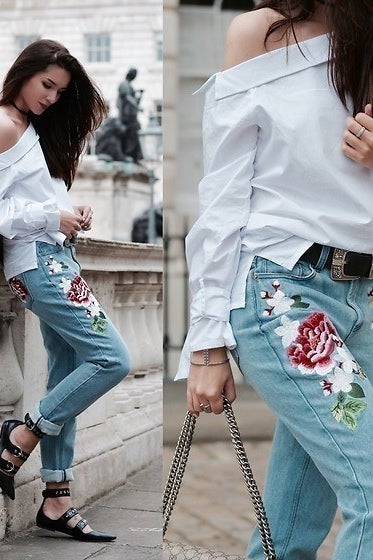 De hecho, muchas cosas con bordados volverán. Es hora de aprender a coser como tu abuelita.
12.
Trousers o pantalones con corte muy alto y anchos.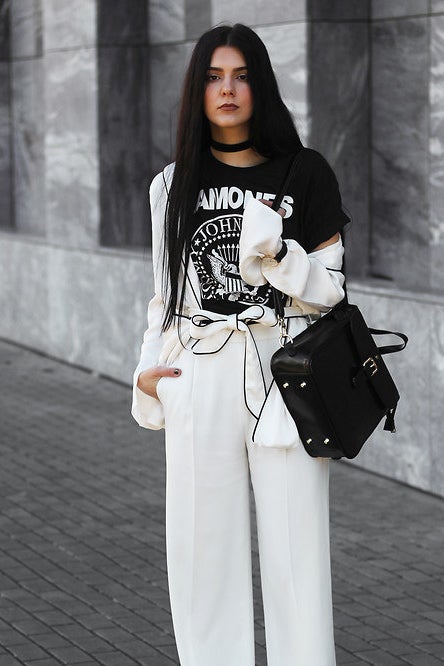 Una moda que empezó en los años 30, y fue retomada en los temidos 80 con un poco menos de elegancia.
13.
El regreso de los Power Suits, o trajes con blazer.
Como una mujer de negocios... pero con tenis. Saca el Grace Jones que llevas dentro, y ponle un toque de Bianca Jagger.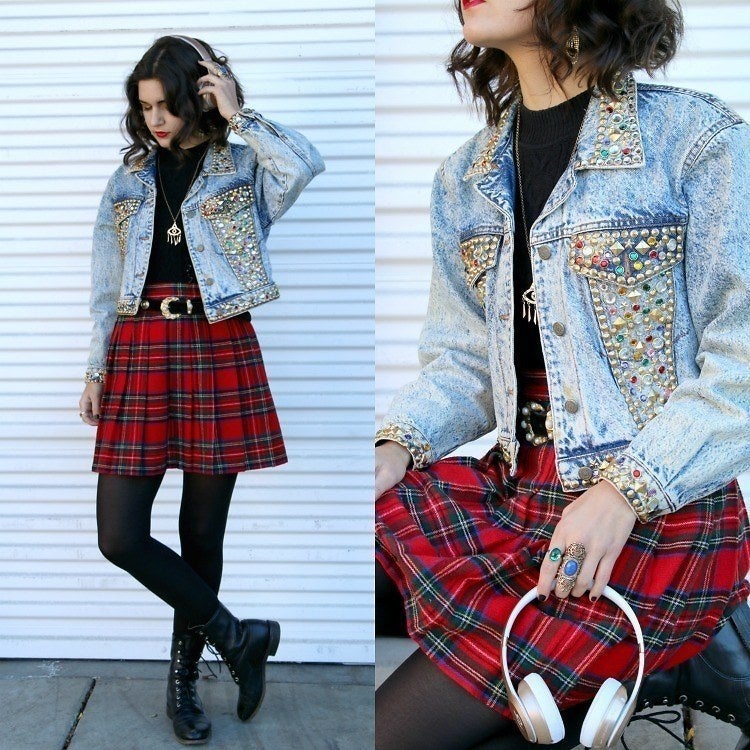 Un poquito de punk del 77, con un toque de glam. ¿El resultado? Algo que Vivienne Westwood y Cyndi Lauper aprobarían sin titubear.
15.
Camisetas de algodón con el hombro afuera.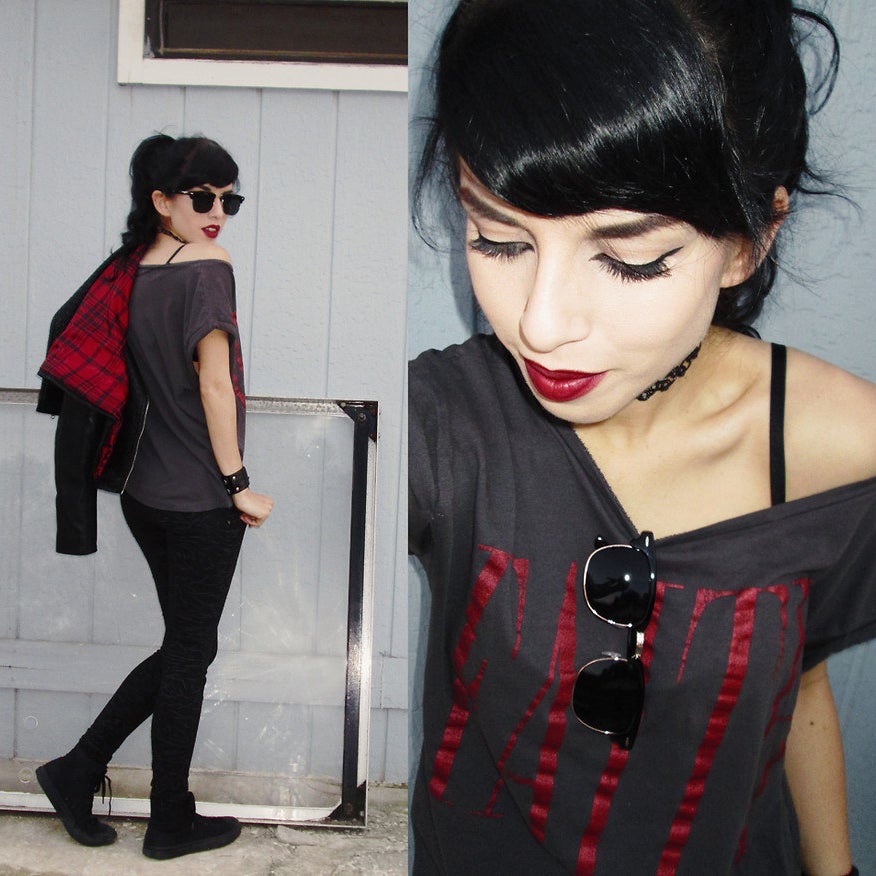 Debes lucir como si hubieses estado bailando Billy Idol y David Bowie con locura y pasión, hasta hacer que la manga de tu camisa se haya deslizado por tu brazo. Lógralo con un truco DIY que solo requiere que tomes un par de tijeras y cortes el cuello de tu prenda.
16.
Que el bra sea parte visible del vestuario.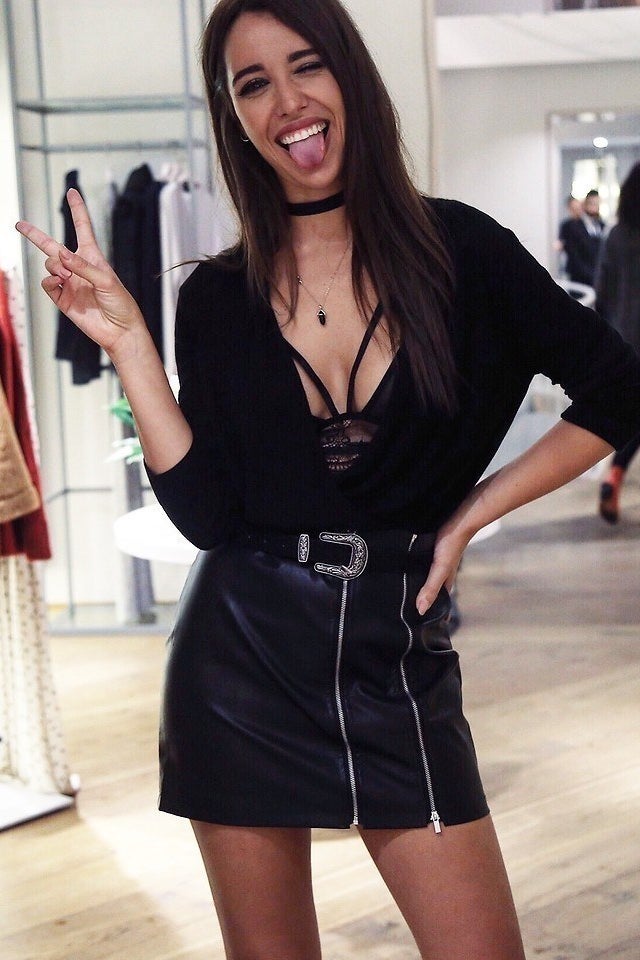 Sujetadores al aire, un legado de la diva del pop, Madonna.
17.
Mucho encaje en todas partes.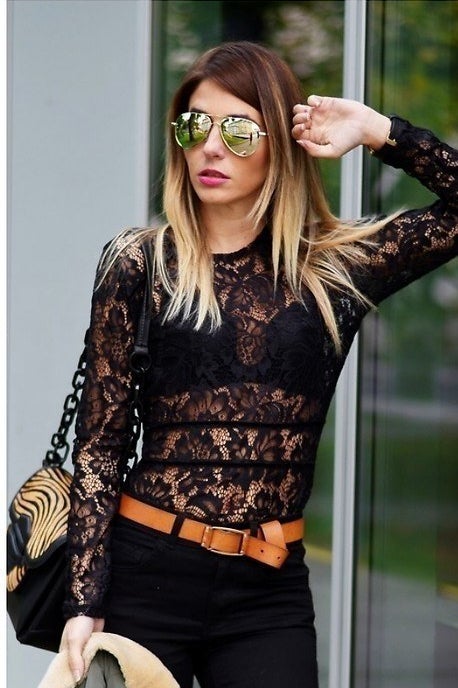 Otra vez, siguiendo los pasos de la Chica Material, el encaje en las piezas de ropa tendrá su regreso triunfal.
18.
Camisas extra-grandes de rock, cantantes y películas ochenteras.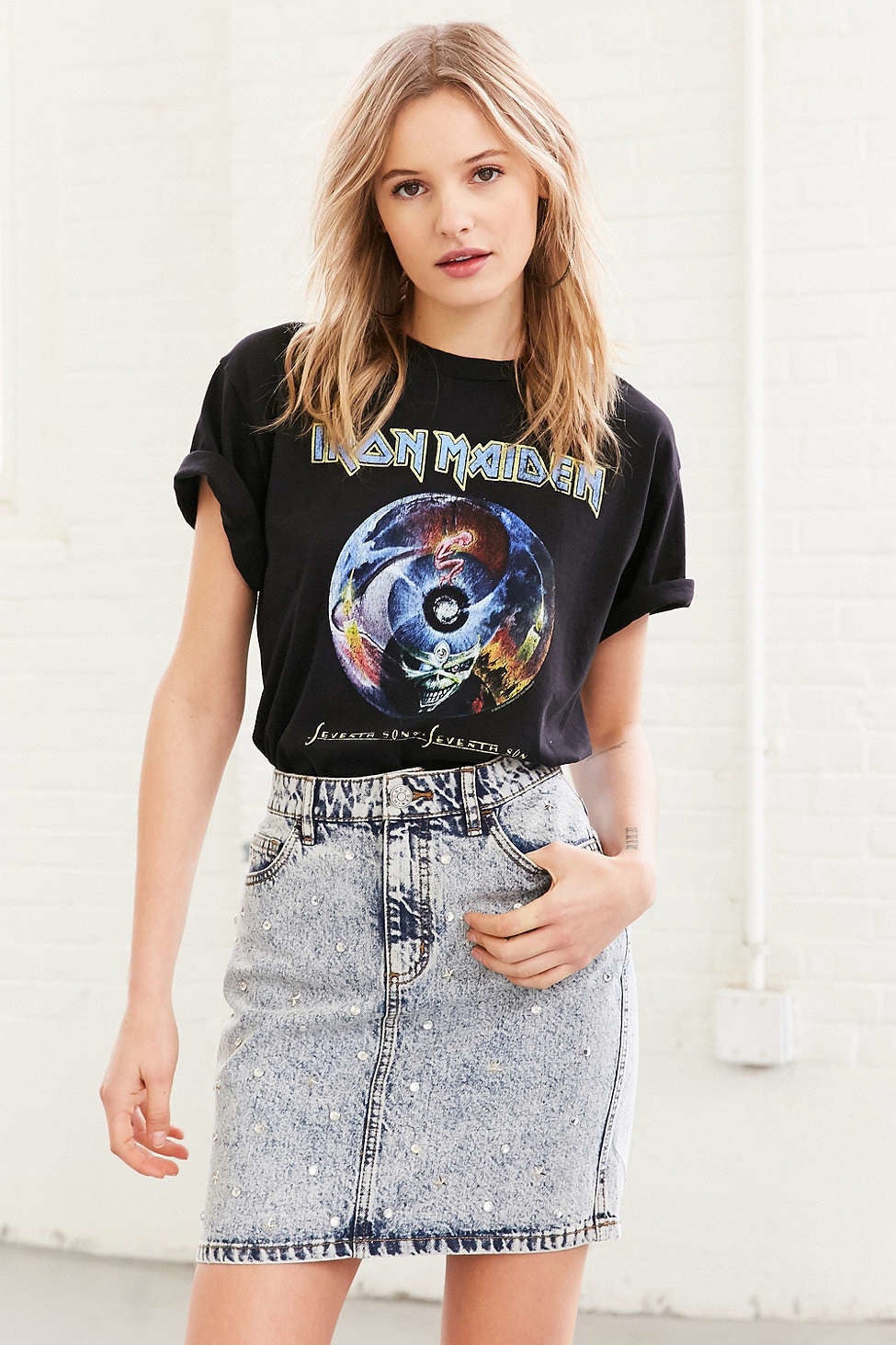 Obviamente usa memorabilia de agrupaciones y artistas que realmente escuches, no seas wannabe.
19.
Y te lo advertimos: prepárate porque las hombreras están dando los pasos para su regreso.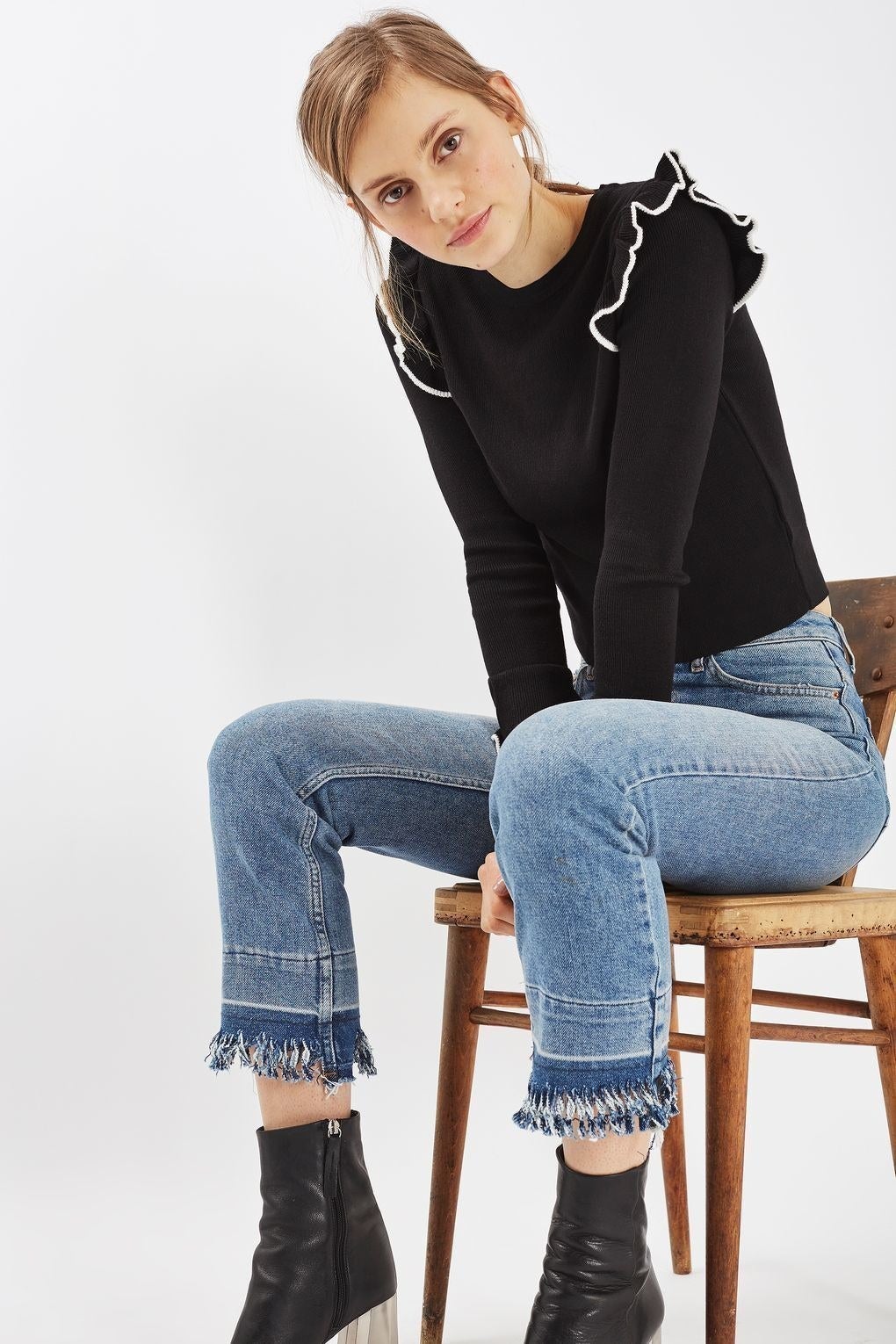 Los primeros meses se tratará de llevar faralaos en las hombreras, y uno que otro detalle que las infle... pero poco a poco sus dimensiones irán incrementando. No digas que no te avisamos.