Quick & Easy One-Pot Taco Spaghetti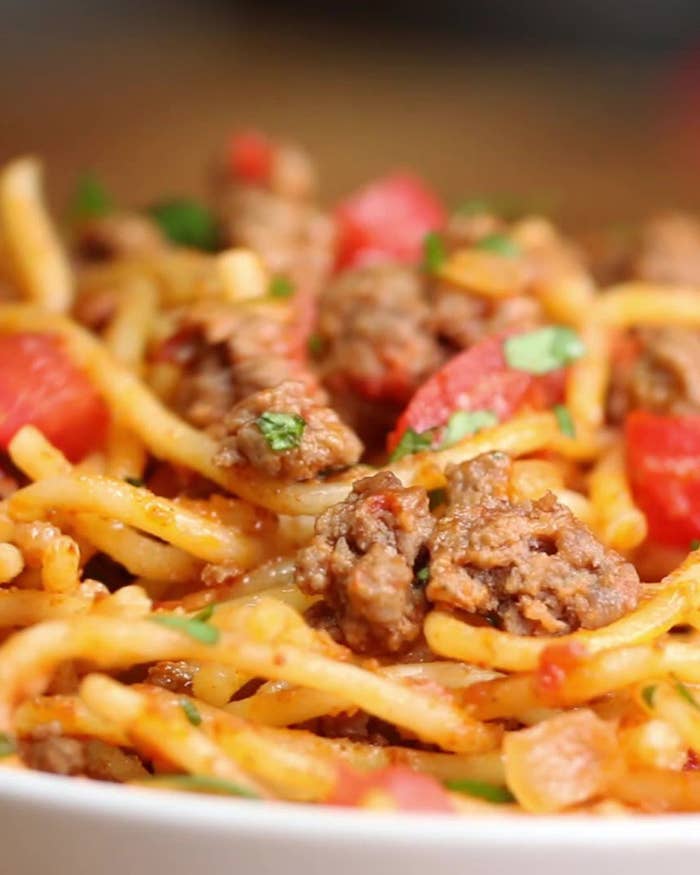 INGREDIENTS
Servings: 4-6
1 tablespoon olive oil
1 pound ground beef
½ cup yellow onion, diced
4½ tablespoons taco seasoning, or 1.25-ounce package
1 tablespoon tomato paste
1 10-ounce can diced tomatoes
8 ounces spaghetti
3 cups of water
½ cup shredded cheddar cheese
½ cup shredded mozzarella cheese
1 Roma tomato, diced
2 tablespoons chopped fresh cilantro leaves
PREPARATION
1. Heat olive oil in a large stockpot over medium-high heat. Add ground beef, yellow onions, and taco seasoning. Cook until beef has browned, about 3-5 minutes, making sure to crumble the beef as it cooks.
2. Stir in tomato paste and diced tomatoes, then stir. Add spaghetti and 3 cups water. Bring to a boil; cover, reduce heat, and simmer until pasta is cooked through, about 15 minutes.
3. Remove from heat and top with cheddar cheese, mozzarella cheese, Roma tomato, and cilantro. Mix until cheese is melted.
4. Serve immediately. Garnish with additional tomato and cilantro, if desired.
5. Enjoy!
Adapted from Damn Delicious.