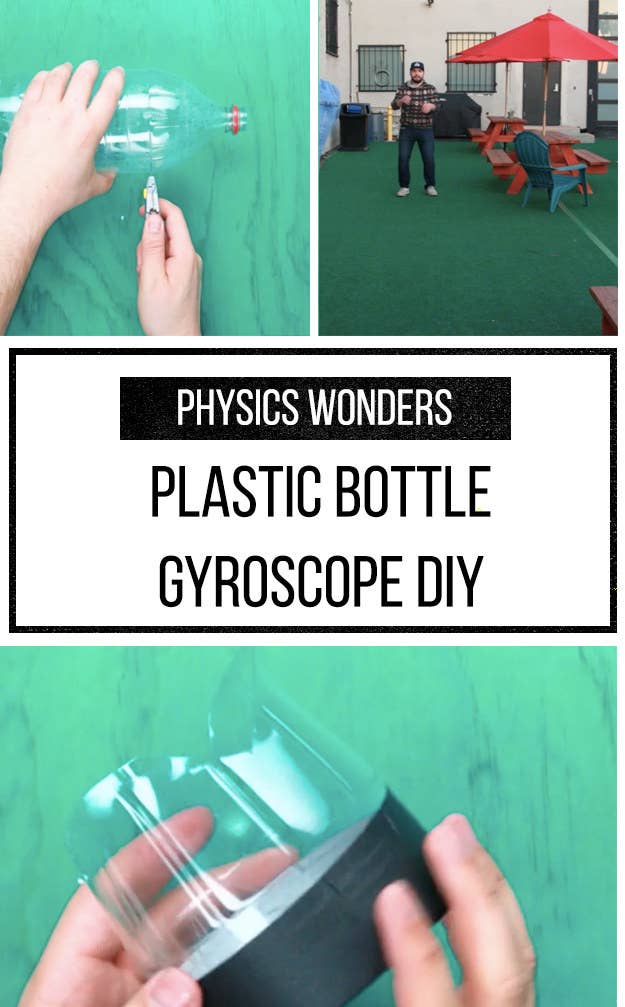 Instructions:
# Use your utility knife to cut off the two of your soda bottle. Trim the edges with scissors.
# Snip 4 1-inch slits into the edge and fold the plastic inward.
# Tape the folded plastic.
# Cut off the bottom of the soda bottle with your utility knife and use your scissors to cut three waves out.
# Throw your new gyroscope underhanded with a twist of the wrist.