It's summer 2021. You want delicious iced coffee, but you never want to leave home to get it again. So don't. Now you can brew café quality iced coffee, in multiple flavors, right in your own home with new Green Mountain Coffee Roasters® Brew Over Ice K-Cup® Pods.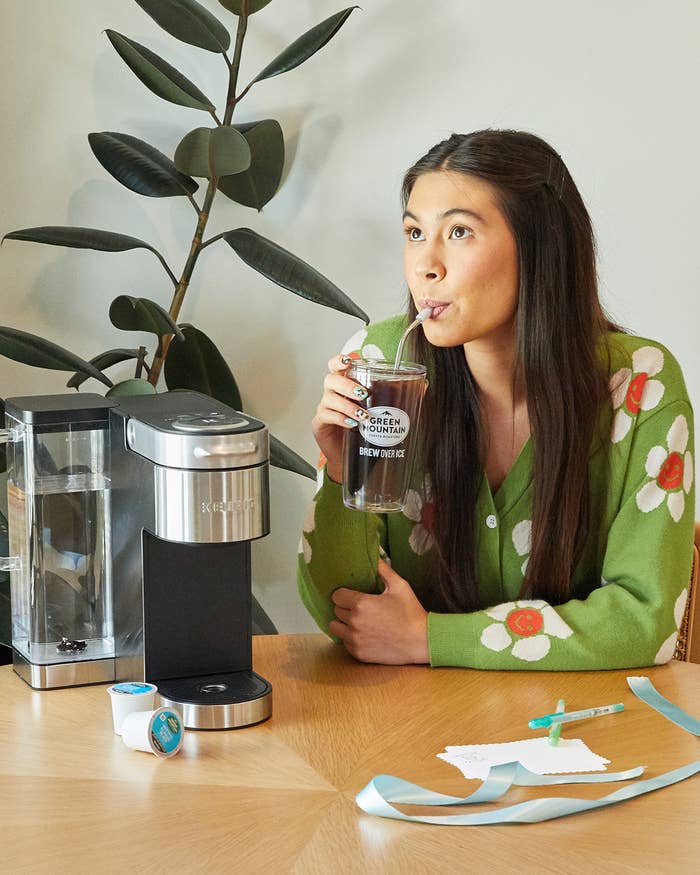 Think about the experience of taking that first sip of delicious iced coffee. How truly blissful that is. Now, think about the fact that you don't need to take one step outside to have that moment. A beautiful thought, right?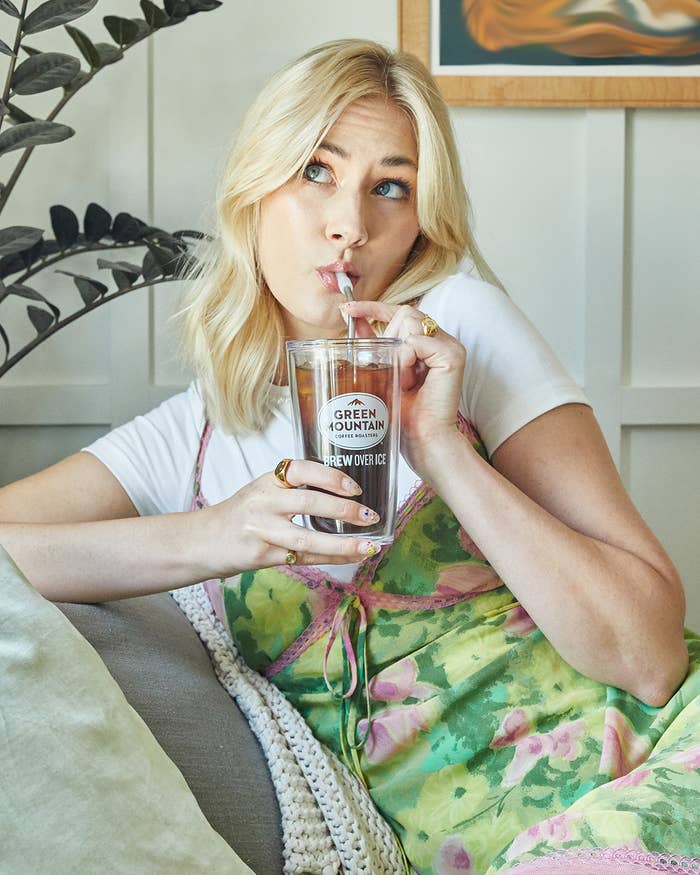 All images courtesy of Shannon Soule/BuzzFeed.