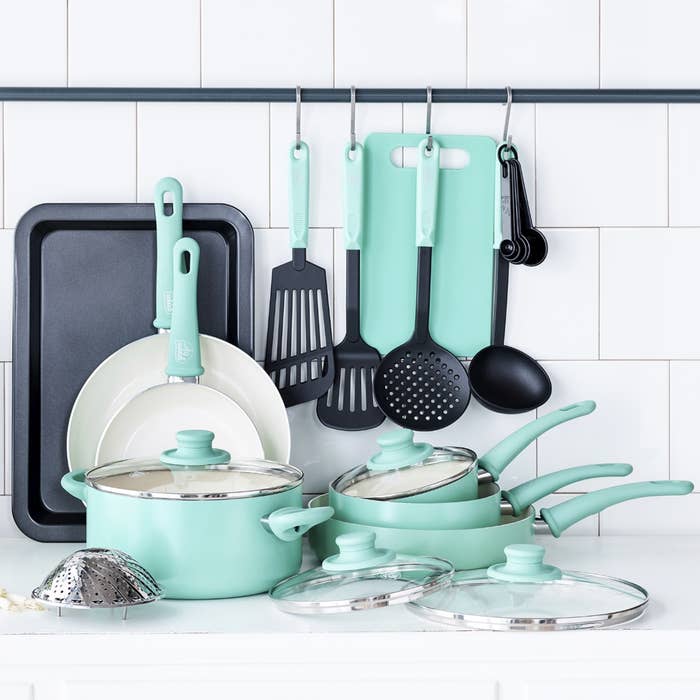 For when your cooking is unapologetically basic.
Honestly, cooking can be extremely overwhelming when you first start out, so it's OK to be basic about your pans at first, especially if you're cooking for just one.
Frypan
Saucepan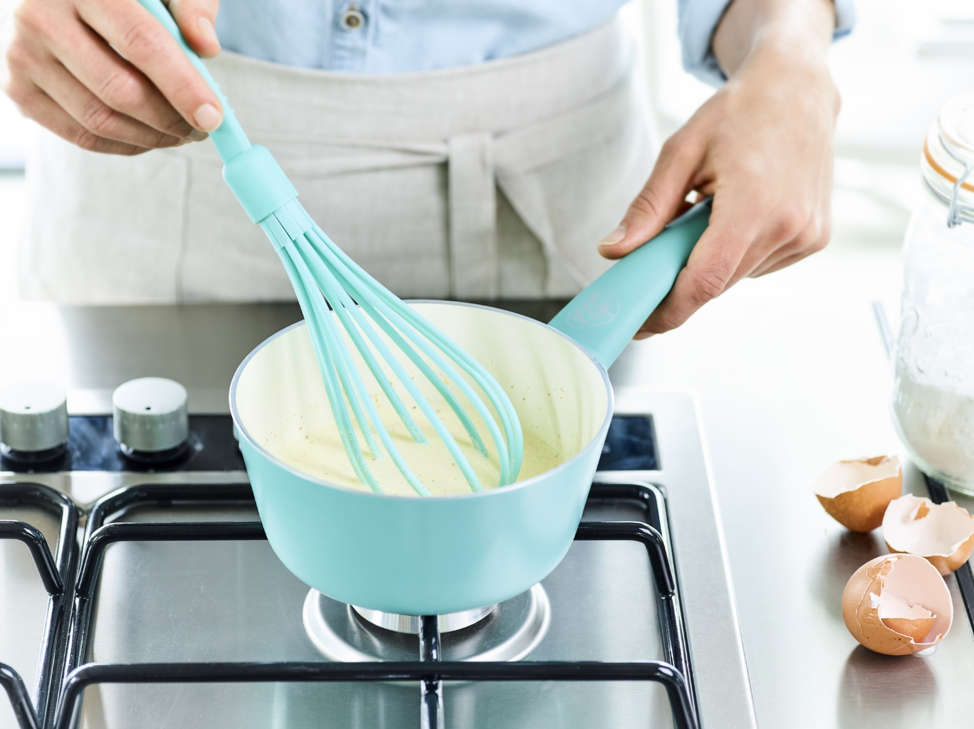 Cutting Board
For when what you're cooking is a little extra.
OK, so maybe you've honed the basics and want to spice things up. Since cookware is a long-term investment, it doesn't hurt to stock up on pieces that actually look good, too (think: something with a pop of color). Here are some other ways to be extra in the kitchen.
Sauté Pan
Utensils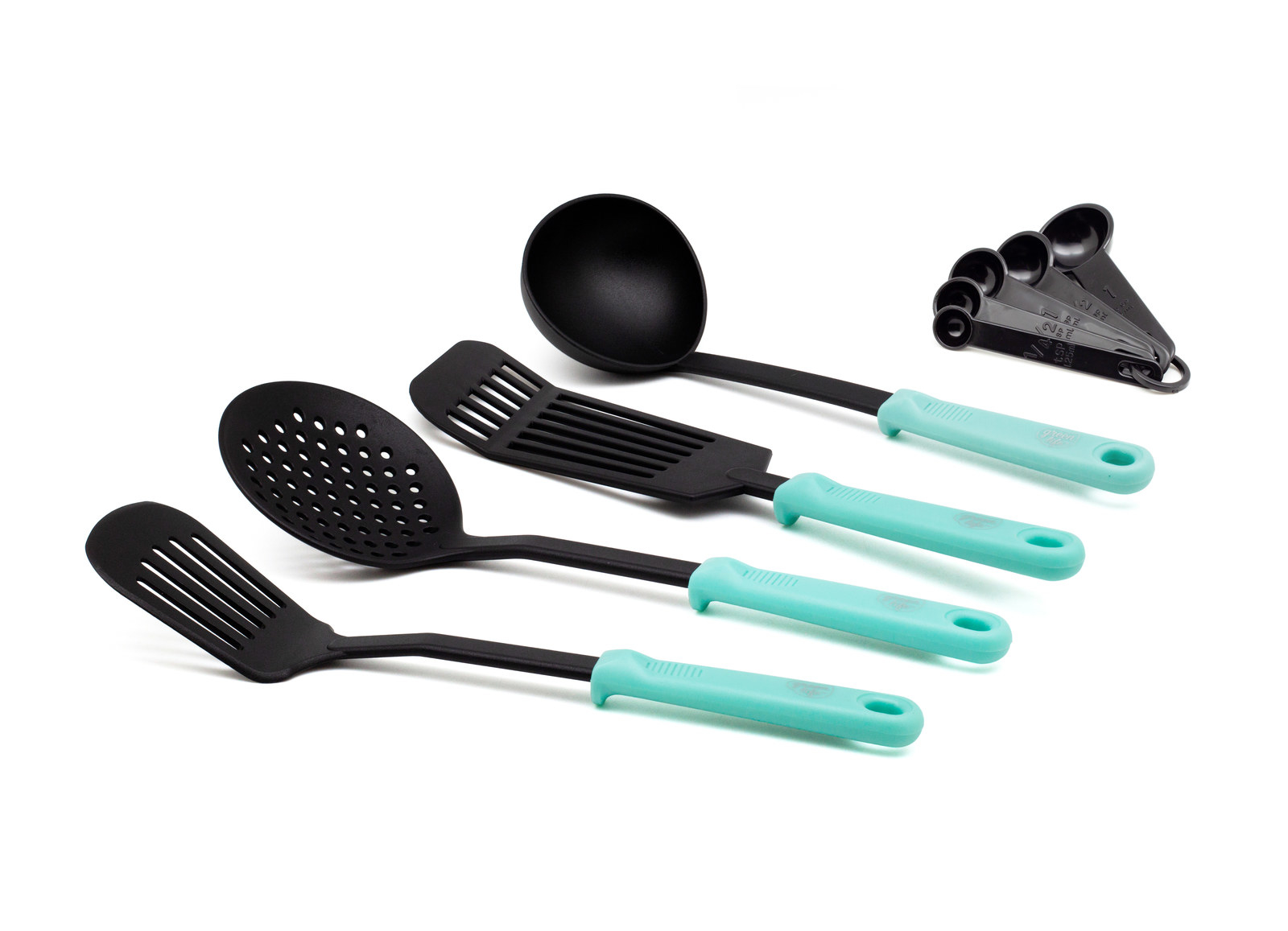 For when you inevitably go through a big baking phase.
For some, baking is their gateway into cooking; for others, it's an inevitable stop on the path to cooking mastery.
Cookie Sheet
For when you're cooking for a crowd.
Got the whole squad coming over? Time to bring out the big guns...or pots.
Stockpot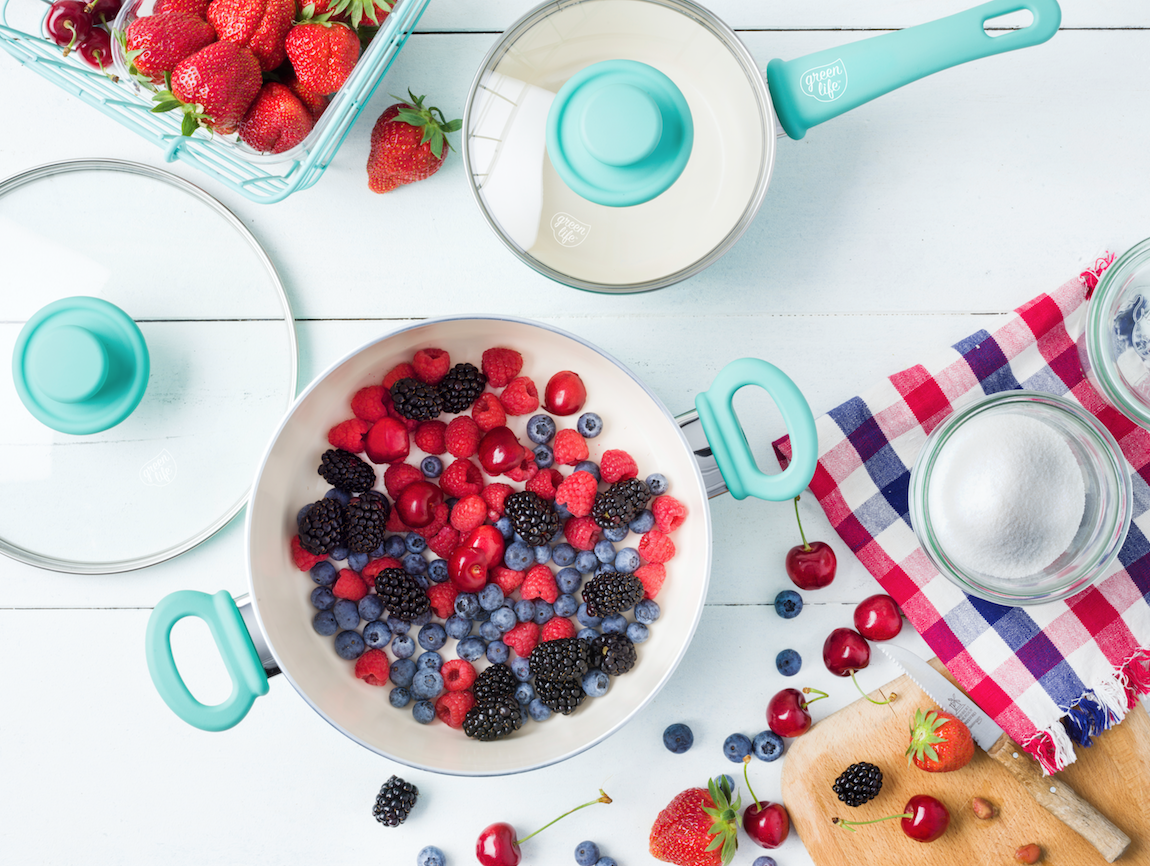 Larger Pans
Cooking can be a daunting task (especially around the holidays), but GreenLife's 18-piece set of healthy, ceramic, nonstick coated cookware gives you everything you need to do the season right. Get cooking!