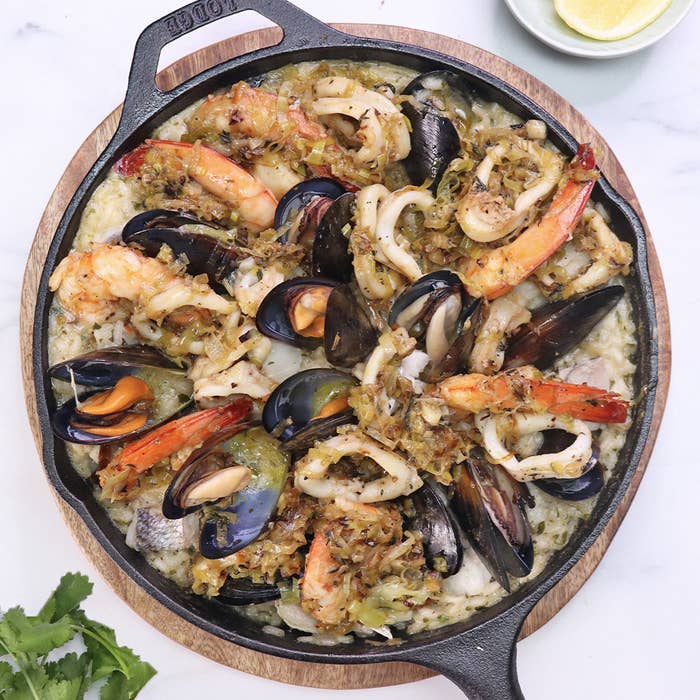 Ingredients
2 tbsp extra virgin oil olive
60g unsalted butter, chopped, 60g extra to serve
2 leeks, thinly sliced
2 tsp salt
1 tsp cracked pepper
1 tbsp thyme leaves, finely chopped
500g large Australian king prawns, raw, shells removed
200g Australian squid, cleaned, sliced thinly
500g Arborio rice
1.5L fish stock
½ cup white wine
60g parmesan, finely grated
¼ cup lemon juice
1 tbsp mascarpone
¼ cup parsley, finely chopped
500g Australian blue lip mussels, cleaned
200g Australian snapper, cut into 3cm pieces
To garnish
1 lemon, cut into cheeks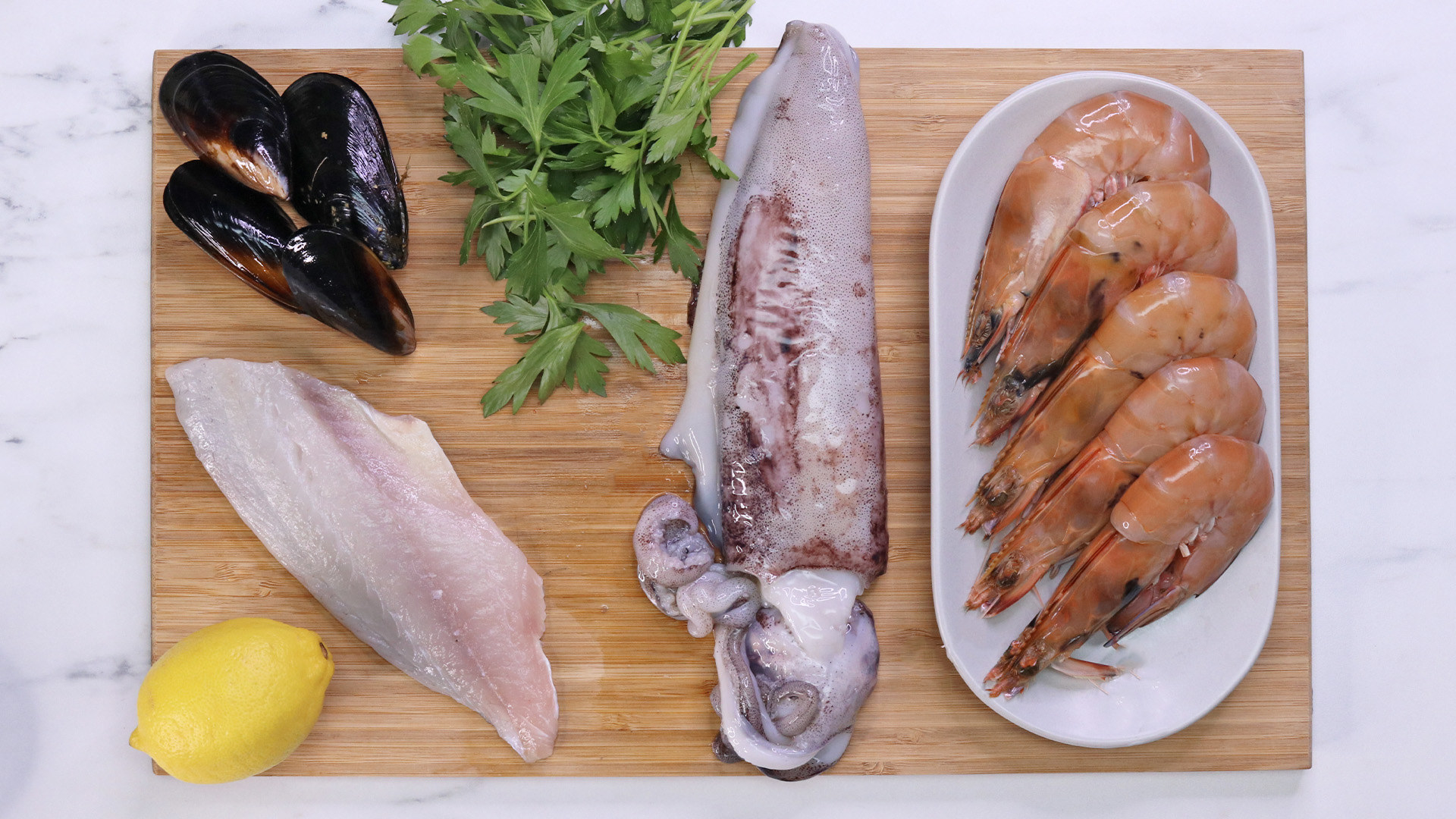 Method
STEP 1 : In a large saucepan over medium heat, heat oil and butter until melted. Cook leek, salt, pepper and thyme leaves for 15 minutes or until caramelised and jammy. Cook the Australian king prawns and squid for 5 minutes or until just cooked through. Remove and set aside.
STEP 2: In a large pot, heat stock. Add rice to the saucepan stirring to coat rice with butter. Pour in wine then simmer for 2 minutes or until half reduced.
STEP 3: Pour 1 ladleful of stock at a time in saucepan, stirring and making sure each is absorbed before adding the next ladleful. Repeat until all stock has been used. About 20-25 minutes.
STEP 4: Scatter parmesan over rice, lemon juice, mascarpone, parsley and extra butter, heat for 5-10 minutes or until creamy and rice is cooked through.
STEP 5: Place the Australian blue lip mussels and snapper over rice. Place a lid on and cook until the seafood is cooked through. Add the Australian prawns and squid to heat through and serve.
STEP 6: ENJOY!