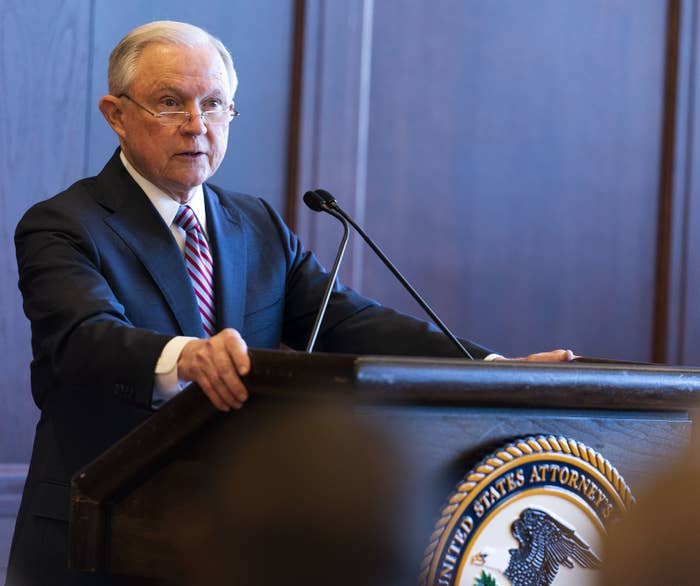 More than 600 clergy and lay leaders from the United Methodist Church have accused Attorney General Jeff Sessions of violating church law in connection to his role in enforcing and promoting US immigration policies, including the separation of immigrant children apprehended with their parents at the US–Mexico border.
In a letter Monday, the group said that as a member of the United Methodist church, Sessions had violated the denomination's Book of Discipline by advocating for and implementing practices that separate young immigrant children from their parents, and called on leaders of the Alabama and Northern Virginia congregations — to which Sessions belongs — to address their formal complaint against the attorney general.

"While we are reticent to bring a formal complaint against a layperson," the letter said, "Mr. Sessions' unique combination of tremendous social/political power, his leading role as a Sunday School teacher and former delegate to General Conference, and the severe and ongoing impact of several of his public, professional actions demand that we, as his siblings in the United Methodist denomination, call for some degree of accountability."
"As members of the United Methodist Church, we deeply hope for a reconciling process that will help this long-time member of our connection step back from his harmful actions and work to repair the damage he is currently causing to immigrants, particularly children and families," the letter added.
Citing Paragraph 2702.3 of the 2016 United Methodist Book of Discipline, the complaint specifically accuses Sessions of child abuse, immorality, and racial discrimination in connection with his support for an array of Justice Department policies on immigration and other issues, including the detention of immigrant children, the decision to refuse asylum to immigrants fleeing gang or domestic violence, and the attorney general's declared intent to stop investigations into police departments accused of racial discrimination.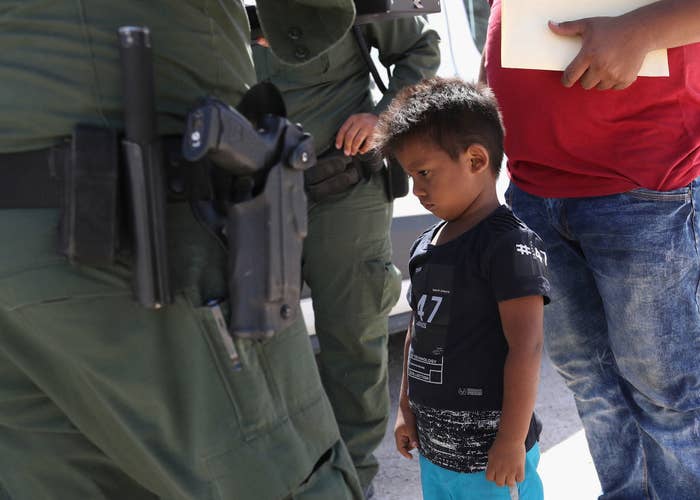 The complaint also accuses Sessions of the "dissemination of doctrines contrary to the standards of doctrine of the United Methodist Church," citing the attorney general's use of a Bible verse last Thursday to defend the DOJ's policy of prosecuting everyone who crosses the US–Mexico border illegally, and his suggestion that God supports the Trump administration's decision to separate immigrant children from their families.
"While other individuals and areas of the federal government are implicated in each of these examples, Mr. Sessions — as a long-term United Methodist in a tremendously powerful, public position — is particularly accountable to us, his church," the letter concluded. "He is ours, and we are his. As his denomination, we have an ethical obligation to speak boldly when one of our members is engaged in causing significant harm in matters contrary to the Discipline on the global stage."
Neither of the reverends to whom the letter is addressed — Rev. Sterling Boykin of Ashland Place UMC in Mobile, Alabama, and Rev. Tracy Wines of Clarendon United Methodist in Arlington, Virginia — has responded to requests for comment from BuzzFeed News.
Bishop David Graves of the UMC's Alabama-West Florida Conference, who is copied on the letter, declined to comment on the complaint to BuzzFeed News. But in a statement Monday, Graves wrote that it "deeply troubles me and burdens my heart that innocent immigrant children are being separated from their parents."
"I implore congress and the current administration to do all in their power to reunite these families," Graves' statement said. "Changes to these laws need to be addressed starting today. Let us join our voices in prayer for the separated families, for those working to end this injustice, and for our nation's leaders."
The Department of Justice declined to comment on the complaint Monday.
Sessions has been a leading proponent of the administration's "zero tolerance" policy, which orders federal prosecutors to charge all people caught for illegal entry at the border, in an attempt to discourage people from entering the US without documentation. Because immigrants traveling with children are now facing federal charges, the new policy has resulted in the systematic separation of these parents from their kids.
Nearly 2,000 children have been separated from their families following Sessions' announcement of the policy on April 19. According to statistics released by the US Department of Homeland Security on Friday, border authorities separated 1,995 kids from adults facing federal charges for illegal entry between April 19 and May 31 of this year.
Though President Donald Trump has falsely claimed that the family separations stem from a "law" created by Democrats, they are the direct result of the zero tolerance policy Sessions has championed several times since announcing it in April, including as recently as Monday.
Speaking at a meeting of the National Sheriffs' Association in New Orleans — where he was accepting a lifetime achievement award — Sessions insisted that "we do not want to separate parents from their children," but also defended the administration's policy and reiterated claims made by Trump, himself, and others that those crossing the border with children are often gang members and criminals.
Monday's letter is not the first time that members of Sessions' United Methodist denomination have spoken out against the policy of separating immigrant families. In a statement on June 7, the UMC's Council of Bishop's joined other faith organizations in calling for the US government to end the policy, and condemning family separations as "unnecessarily cruel and detrimental to the well-being of parents and children."

And on Friday, the lead executive of the United Methodist Board of Church and Society, Rev. Susan Henry-Crowe, specifically called out Sessions for his role in implementing the Trump administration's immigration policies and took issue with his use of scripture to justify family separations.
"To argue that these policies are consistent with Christian teaching is unsound, a flawed interpretation, and a shocking violation of the spirit of the Gospel," her statement said.
On Sunday, former first lady Laura Bush, a lay member of a United Methodist Church congregation in Dallas, also voiced her criticism of the Trump administration's family separation policy, writing an op-ed piece in the Washington Post that called it a national "obligation" to reunite detained children with their parents.
"I live in a border state," Bush wrote. "I appreciate the need to enforce and protect our international boundaries, but this zero-tolerance policy is cruel. It is immoral. And it breaks my heart.
Although anyone in the United Methodist Church is free to bring charges against anyone else, a formal complaint against a layperson is rare, Rev. William Lawrence, a professor emeritus at Perkins School of Theology and an expert on American Methodism, told BuzzFeed News.
Though the UMC's Book of Discipline allows for a church trial of a lay member, Lawrence said, the first step following the lodging of a formal complaint is for a member's pastor and district superintendent to address the issue through "pastoral conversations."
"It's the hope that those conversations" — which in Sessions' case would likely be conducted by clergy at his church in Alabama — "would lead to some kind of resolution," Lawrence said.
CORRECTION
The day the letter was submitted was misstated in the subhead of an earlier version of this post.