This post has not been vetted or endorsed by BuzzFeed's editorial staff. BuzzFeed Community is a place where anyone can create a post or quiz.
Try making your own!
Meet Two Of The Original Game Of Thrones Direwolves
Robb and Bran Stark's Direwolves are real and fans can meet them at Dublin Comic Con
Most Game of Thrones fans do not know that they can meet Stark Direwolves.
Two of the original Stark family Direwolves are to appear at the annual Dublin Comic Con, August 12 – 13, 2017 in Dublin, Ireland.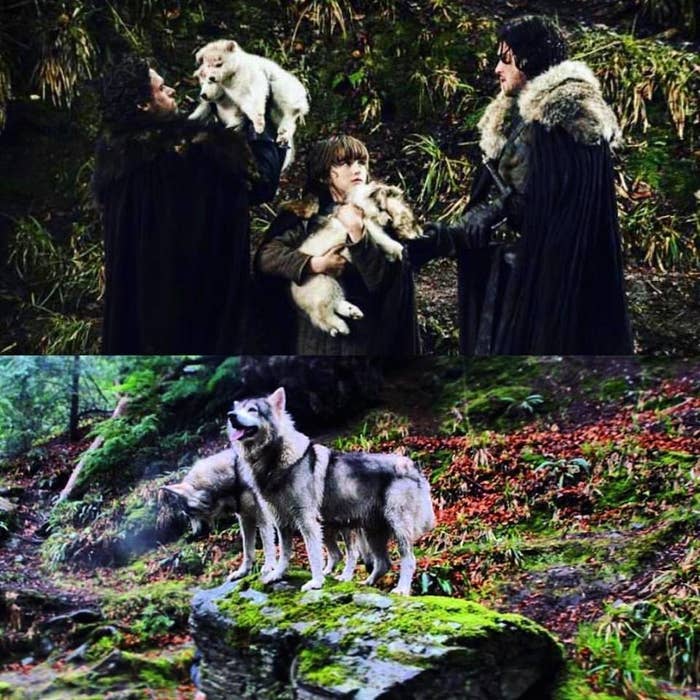 Meet Game of Thrones' Summer and Grey Wind
Odin and Thor acted as Summer and Grey Wind, Robb and Bran Stark's Direwolves, for season one of the HBO's hit series, Game of Thrones. The dogs will be accompanied by their owners, who play extras in the series, and will be available for photos, paw-tographs, hugs and possibly a few kisses.
Odin and Thor, aka Summer and Grey Wind, will be located on Liffey Level next to the Fan Tables and Photobooth area for August 12 – 13, Friday, Saturday and Sunday. Fans will be able to take photos with the dogs, try on Game of Thrones costumes, receive autographs/paw-tographs and hear behind the scene stories and details from extras that appeared in epic episodes, such as "Hardhome," "Battle of the Bastards" and episodes from the newly released season seven.
You can also meet the Game of Throne Direwolves by scheduling a tour with their owners at www.direwolftours.com.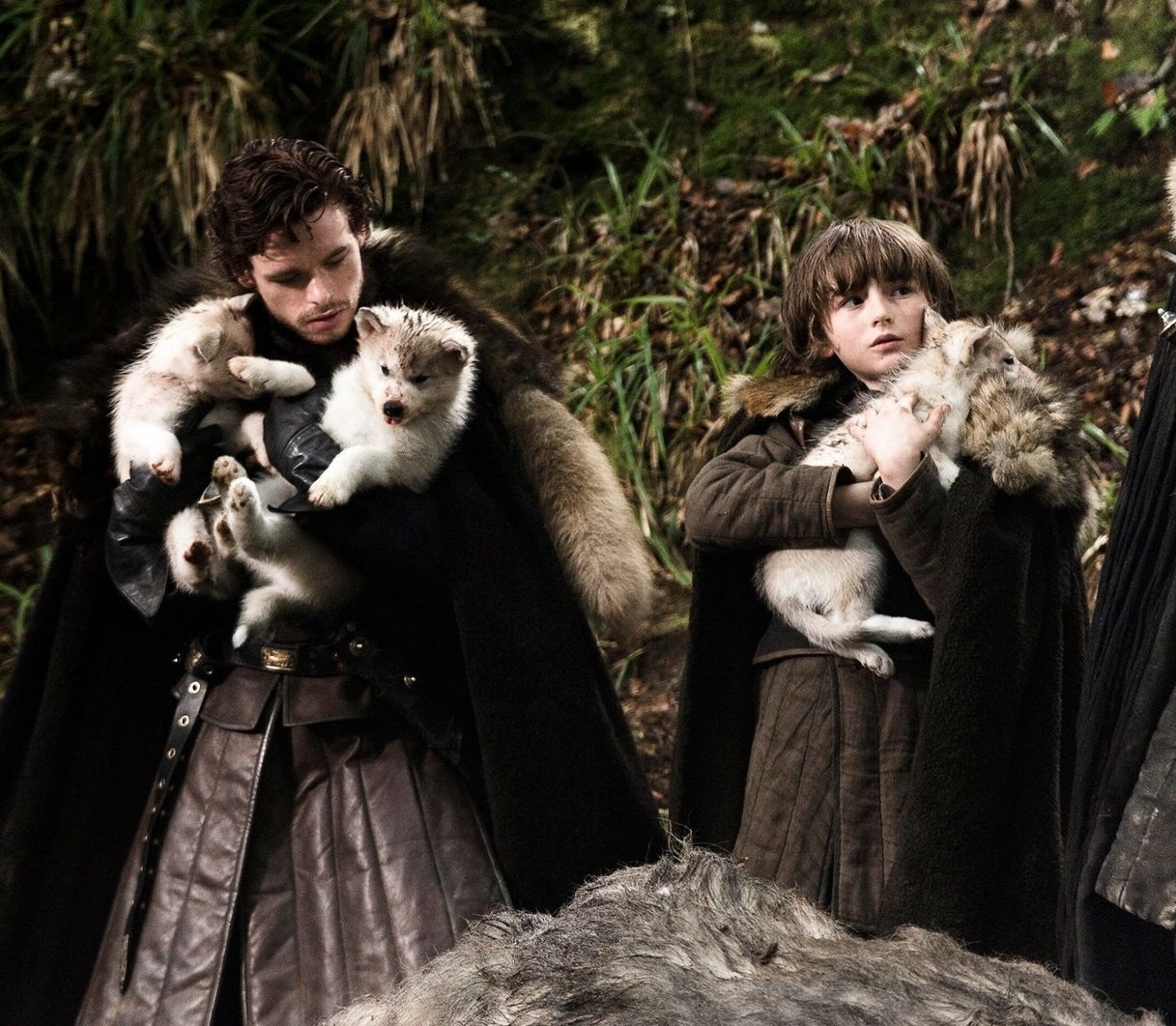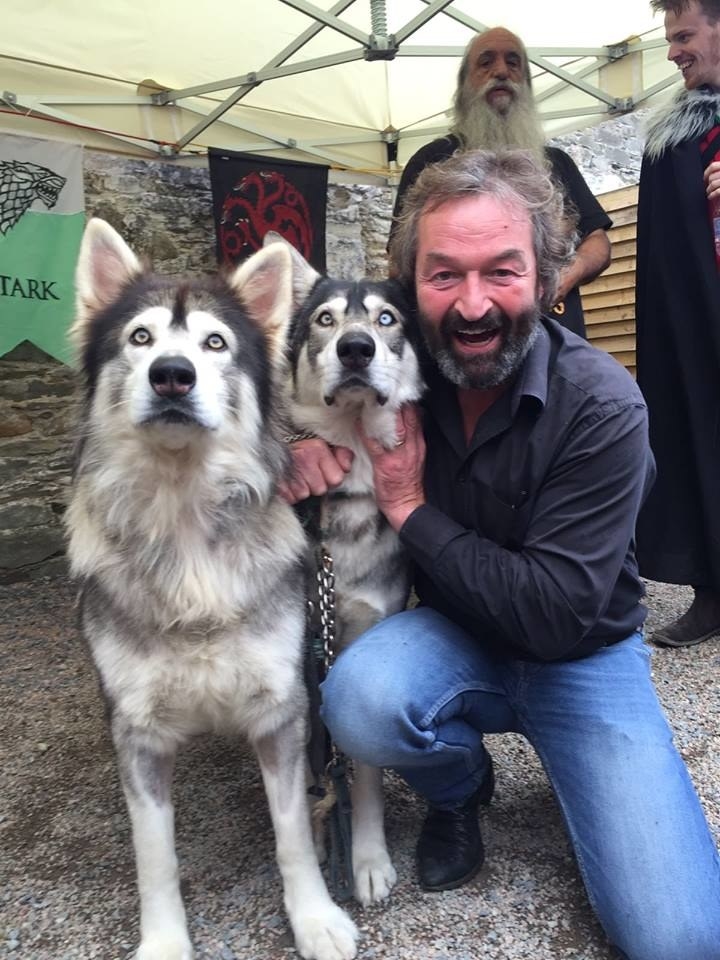 More about Odin (Summer) and Thor (Grey Wind)
Since retiring from season one of Game of Thrones, Odin and Thor now enjoy exploring Northern Ireland with their owners and meeting as many as 150,000 fans during guest appearances, special events and on the tours their owners host each weekend. They love ice cream, belly rubs, playing tag, giving slobbery kisses, late night beach walks, hunting for White Walkers and taking naps.
Odin and Thor have met thousands of fans over the years, including popular bloggers and travel writers. Below are links to some of the articles written about the two former Direwolves.
Irish Mirror, Belfast Live, Sky News, The Irish Sun, and Lovin.ie.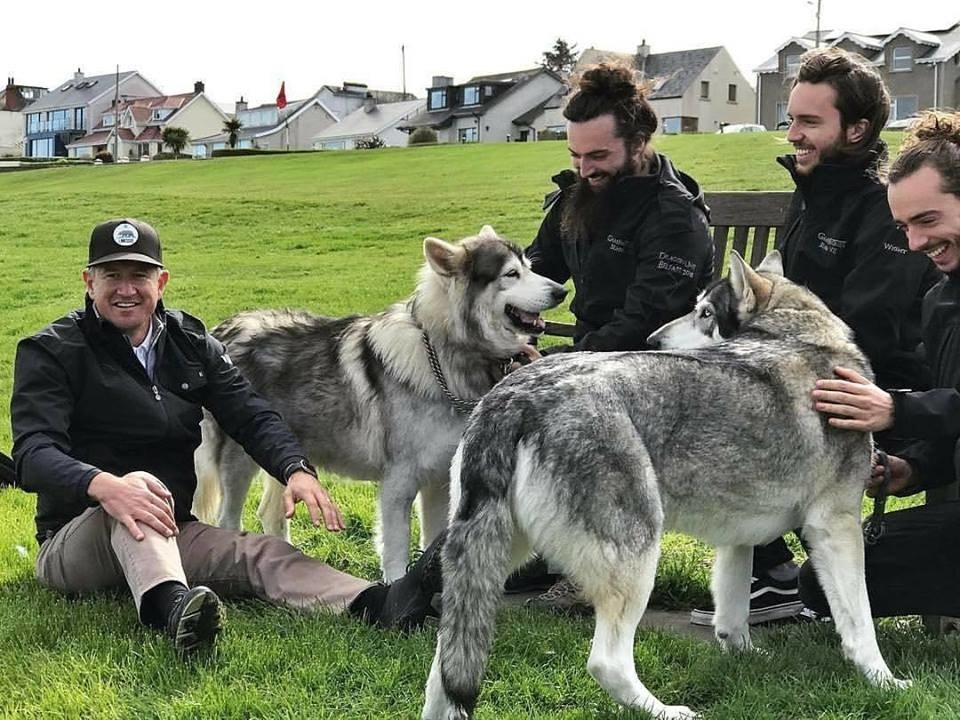 The Owners
Odin and Thor's owners, William, Ross and Caelan Mulhall, own and operate Direwolf Tours based in Belfast, Ireland. While on tour fans can expect to visit the original Winterfell, Robb Stark's camp, trek through the Haunted Forest, visit the iconic scene when the Stark family discovers the dead stag and Direwolf puppies, Walder Frey's The Twins and many other cool locations used for filming. Because of their time on set, they have insightful and hilarious stories to share about characters, including Kit Harrington (Jon Snow), Iwan Rheon (Ramsay Bolton), Alfie Allen (Theon Greyjoy), Aiden Gillen (Littlefinger) and many others.