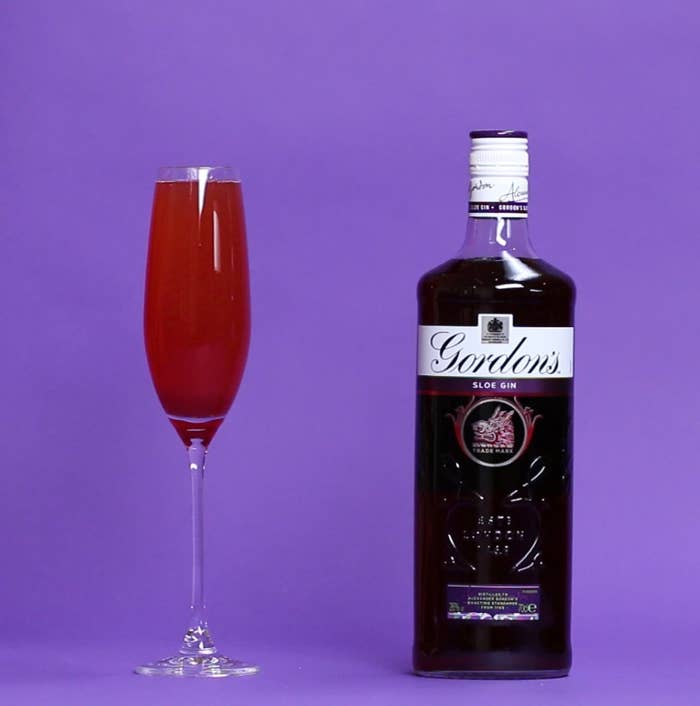 Cranberry And Orange Sloe-Secco
Serves: 1
Ingredients
150 grams cranberry sauce
Peel and juice of 1 orange
2 sprigs of Rosemary
150 millilitres Prosecco
35 millilitres Gordon's Sloe Gin
Preparations
Add the cranberry sauce, orange peel and juice, and rosemary sprigs to a small saucepan and place over a low-medium heat. Stir and bring to a boil then reduce the heat to low and simmer for 5 minutes.

Remove from the heat and leave to infuse for a further 5 minutes then pass through a sieve to discard the peel and rosemary. Once your cranberry and orange infusion is cooled, you are ready to make your Sloe-Secco!

To make your drink, simply add 20 millilitres of your cranberry and orange infusion to a chilled Prosecco glass. Next, top with prosecco then finish with Gordon's Sloe Gin. Gently stir, serve, and enjoy!