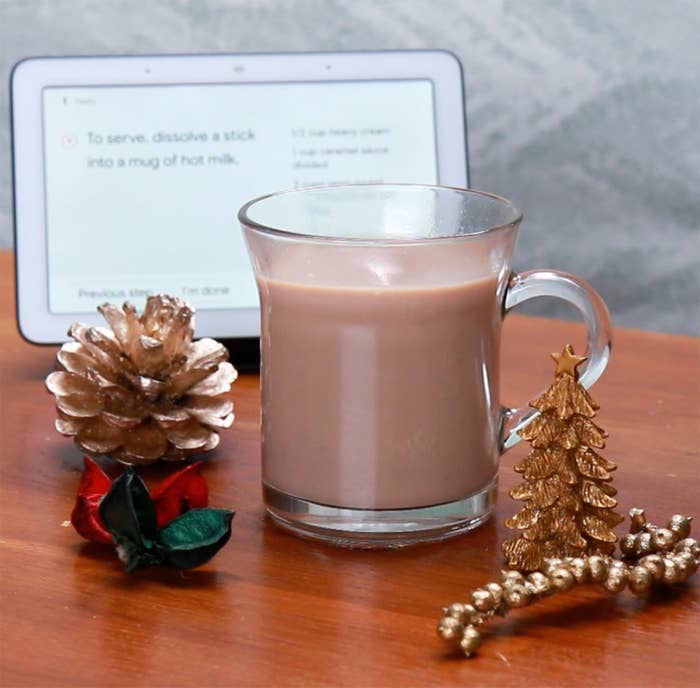 Ingredients
for 16 servings
½ cup heavy cream(120 mL)
1 cup caramel sauce, divided (225 g)
2 cups semi-sweet chocolate chips (350 g)
1 tablespoon sea salt flake
20 popsicle sticks
Preparation
In a saucepan set over medium heat, warm the heavy cream and ¾ cup caramel sauce, and bring to a simmer.
Place chocolate chips in a heat-proof bowl, and pour on top the top cream mixture. Allow to stand for 1 minute before stirring to combine.
Using a cookie scoop, spoon the mixture into a silicone mini muffin pan. Chill in the freeze for 20 minutes.
Drizzle tops with remaining caramel sauce and a sprinkle of sea salt flakes. Insert a popsicle stick into the middle of each.
Freeze for 2 hours, or refrigerate for 4 hours.
To serve, dissolve a stick into a mug of hot milk. Enjoy!