1.
Visualize the unique sound waves created by all of your favorite music tracks.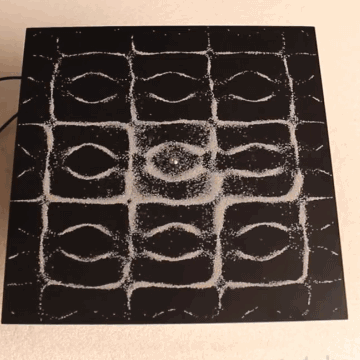 2.
Make a simple and elegant motor at home with a battery and a magnet.
3.
Make wave dynamics with BBQ skewers and gummy bears.
4.
Amaze your party guests by floating a magnet through a copper pipe.
5.
Create sculptures with flowing water and audio frequencies.
6.
Pour your favorite beverage into an icy slushy with the power of supercooling.
7.
Go deeper and get a closer look at your ant farming.
8.
Have more fun with your dry ice fog.
9.
Bend a beam of light with a laser pointer and a clear bottle.
10.
If you've got some sulfur hexafluoride laying around, here's a cool way to trick your friends.
11.
Build your own subatomic particle detector.