Earlier this year, Google Play hosted a design challenge encouraging US teens to submit their mobile game ideas.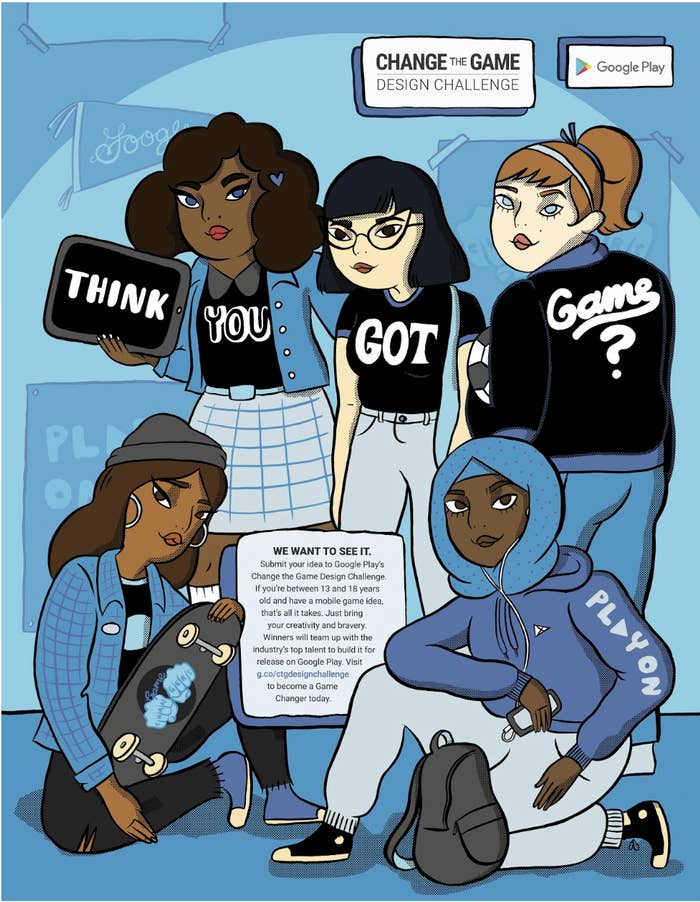 And there were A LOT of submissions! A panel of professionals in the gaming industry chose five lucky winners out of the hundreds of candidates to actually have their games made.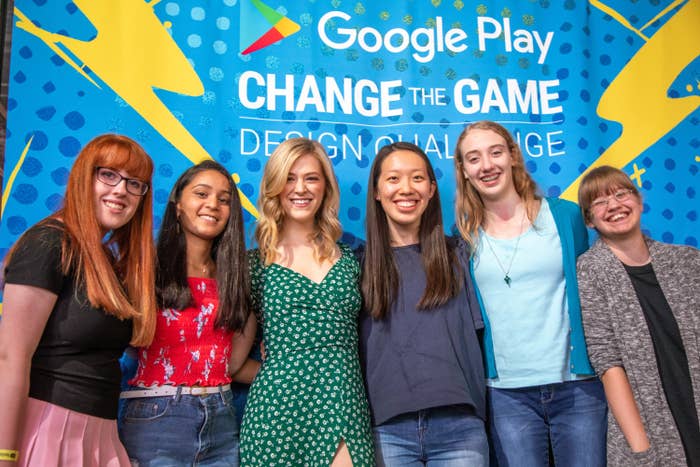 But how exactly did Google take these incredible ideas and turn them into video games?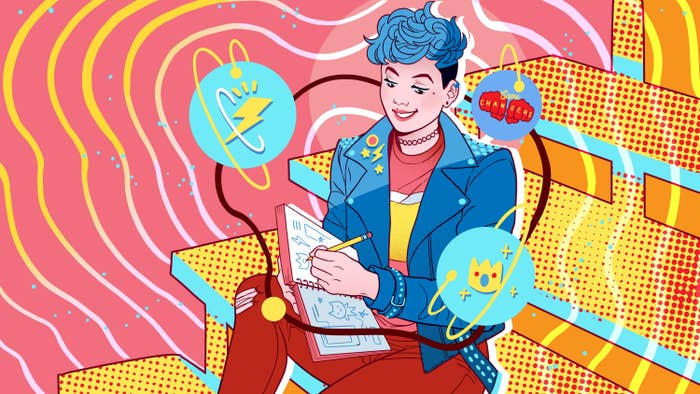 Well, the work started right away. Within a couple weeks of learning they'd won, the teen game-designers were flown to a celebratory kickoff event in LA.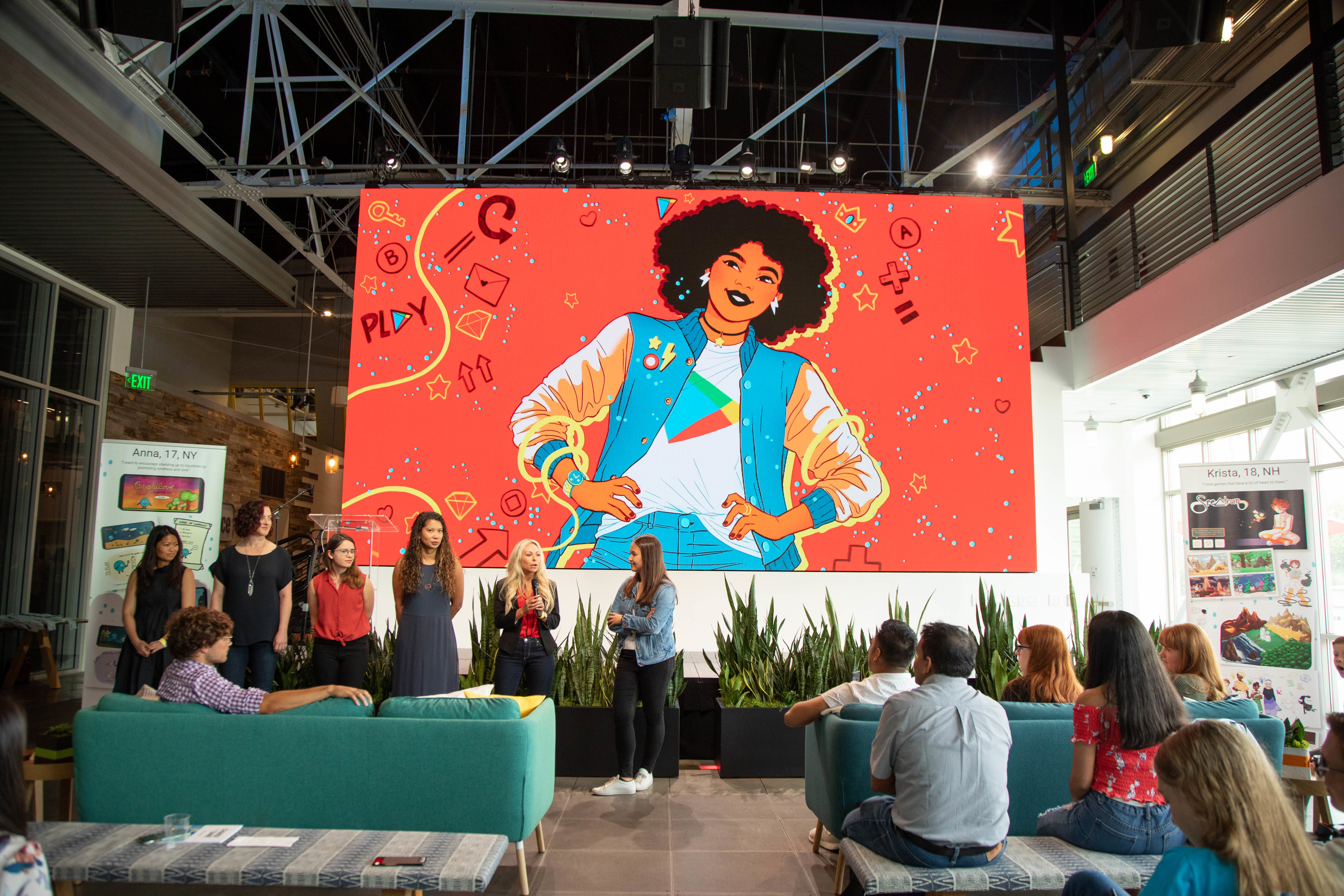 From there, the winners had homework! Each girl had different objectives they had to fulfill between each check-in with their mentors.
Google Play's partner, Girls Make Games, was the team that took the reins to physically build each game.
The process was different for each game. Anna worked with the GMG team to take her creation, Brightlove, from a fun idea to a playable game.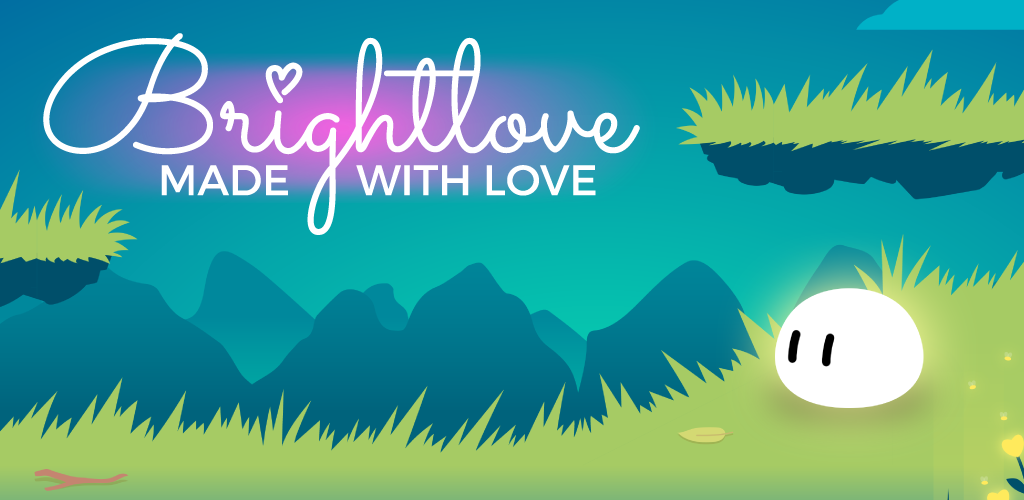 Krista was very hands-on during the creation of her game, Spectrum. She designed not only the characters, but also their actions and environments.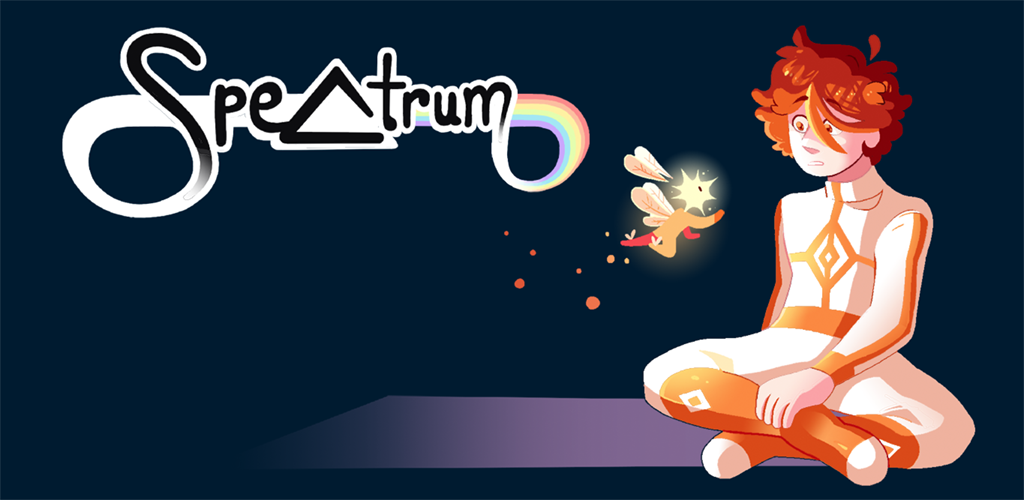 The longest game, visual novel Lune, was the easiest to program, according to Girls Make Games — but story-wise, it was the most dense.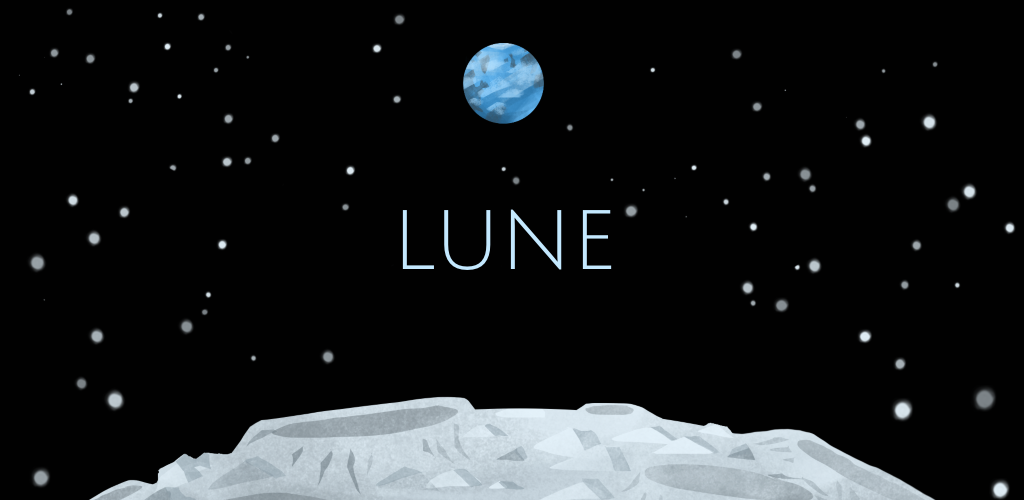 The youngest designer, Grace, definitely had the sweetest game. Good Dogs Bring Joy allows you to play as a dog, and your only objective is to make your owner happy.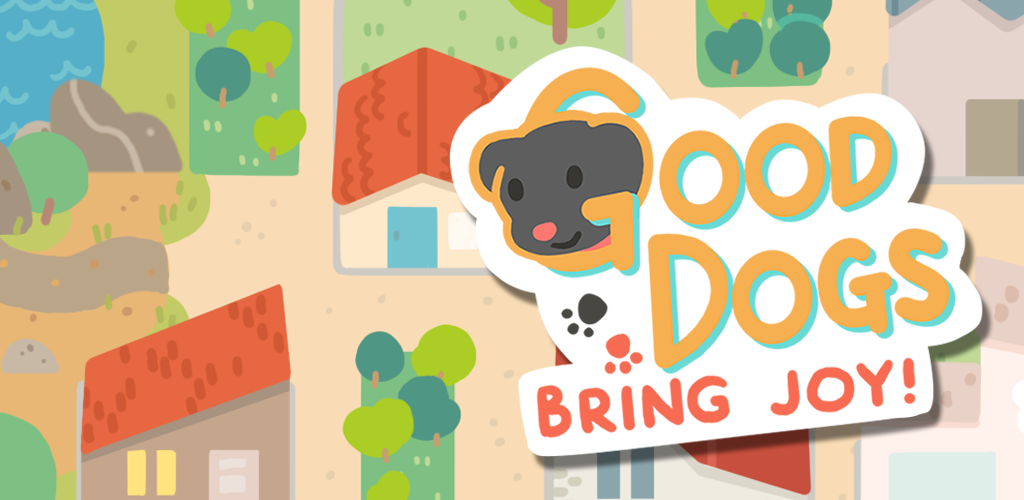 YuMe, a fantasy game about self-discovery, needed puzzle design (which wasn't an easy task).