Near or far this holiday season stay connected with the ones you love! [1]
Starting a video call just got as easy as saying "Hey Google, make a group call."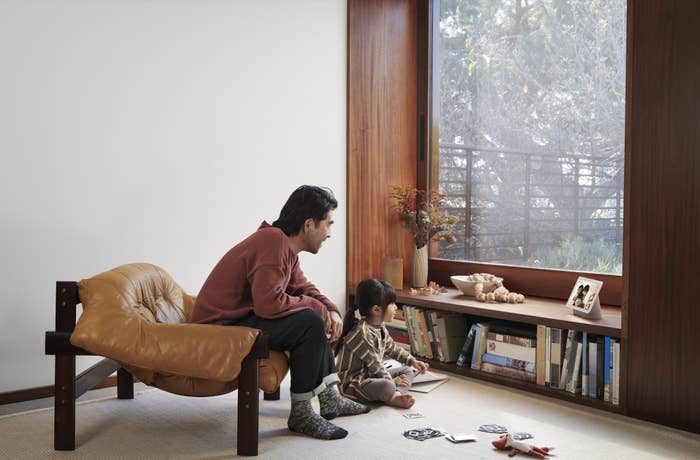 No more staying in the same seat for the duration of a call! Google's auto-framing camera has a wide angle lens that allows you to freely move about while you're chatting!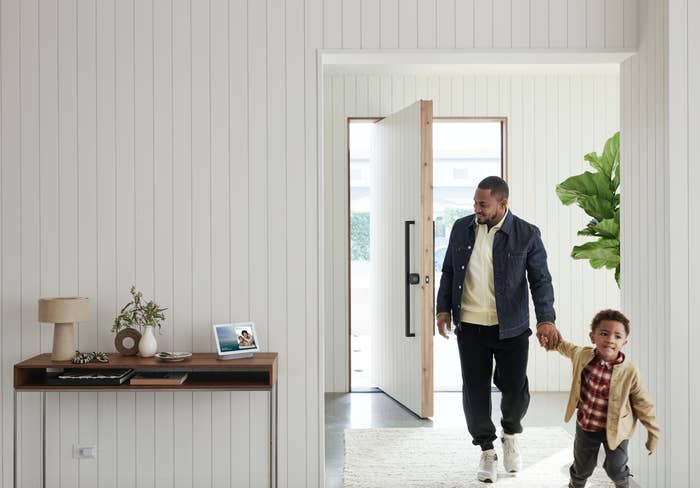 Ease some of your holiday stress with Nest Hub Max! You can easily meet with your yoga instructor to find some inner-peace.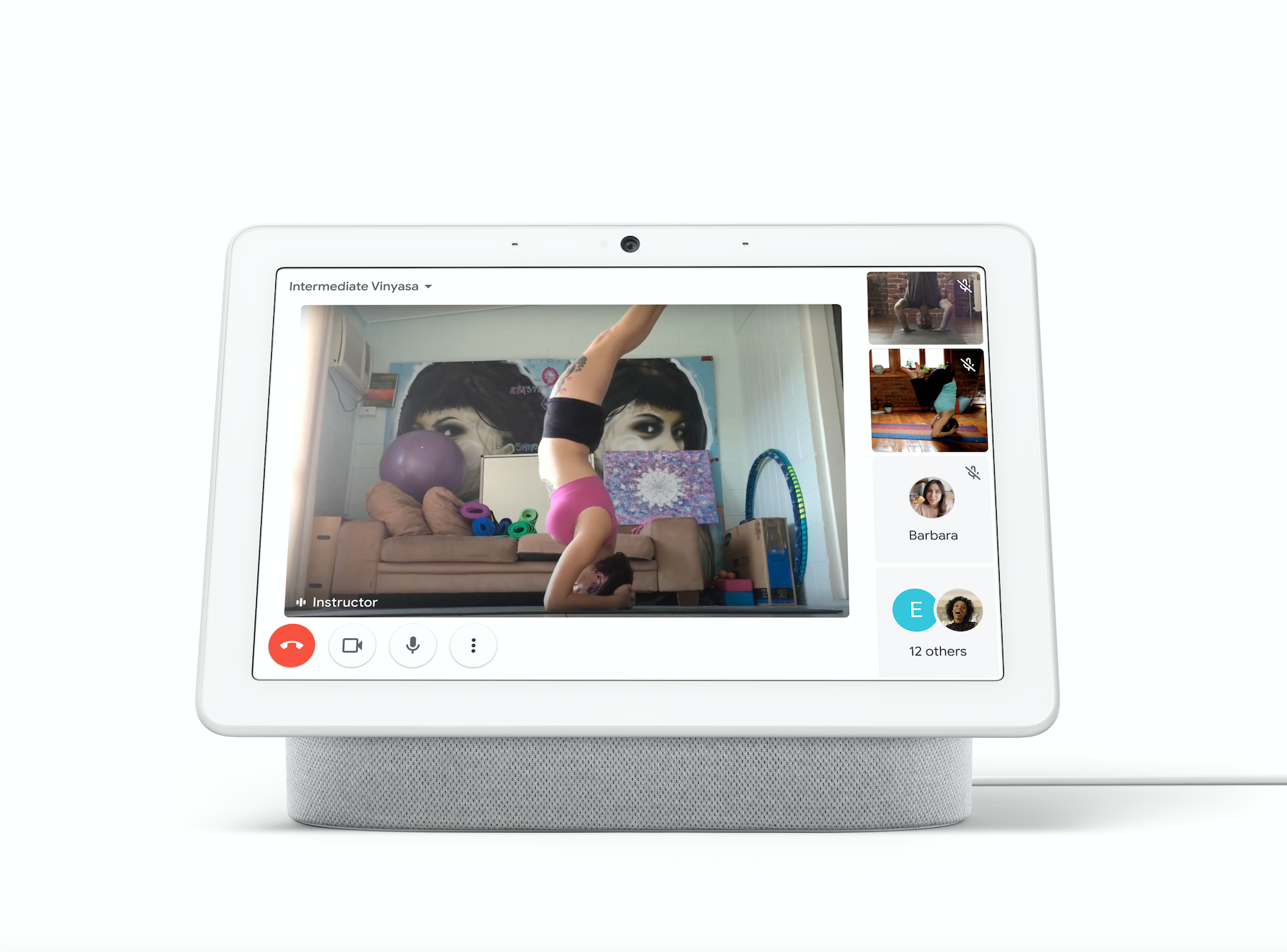 But staying connected is not the only cool feature on Nest Hub Max.
Get hands-free help in the kitchen with step-by-step recipes and tutorials on YouTube. Just say, "Hey Google, show me holiday recipes".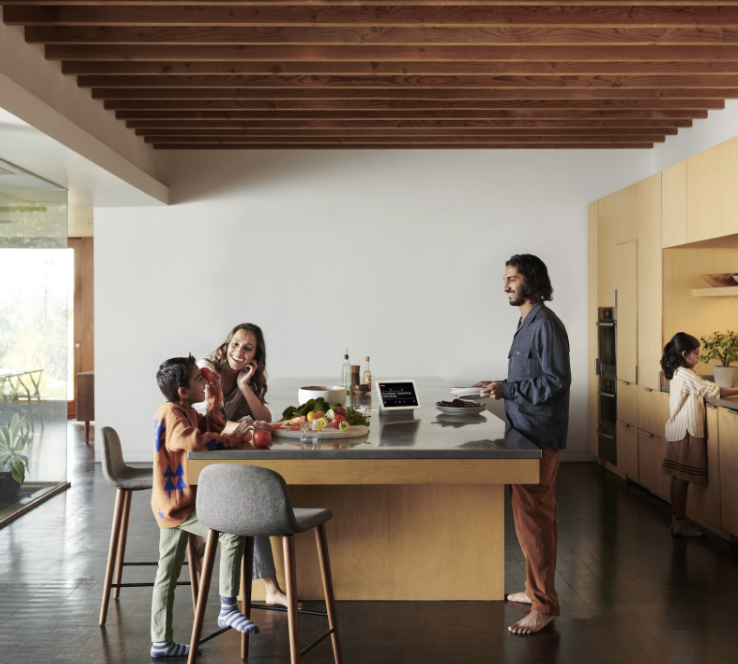 Enjoy peace of mind with Nest Cam! Going on a weekend ski trip to catch some fresh air outdoors? Enjoy peace of mind with the built-in Nest Cam, so you can check in on your home from afar.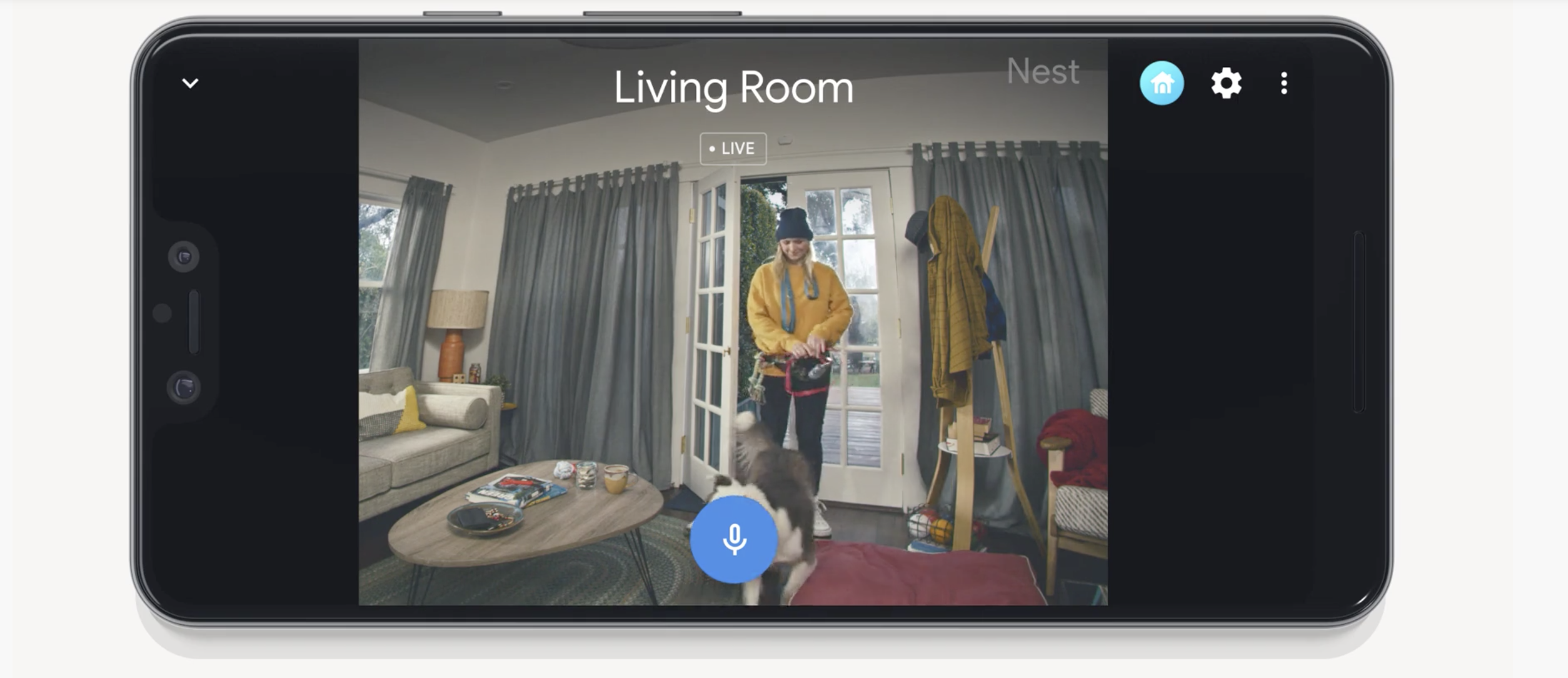 Use Nest Hub Max to stay up to date with your favorite shows via streaming or watching them live!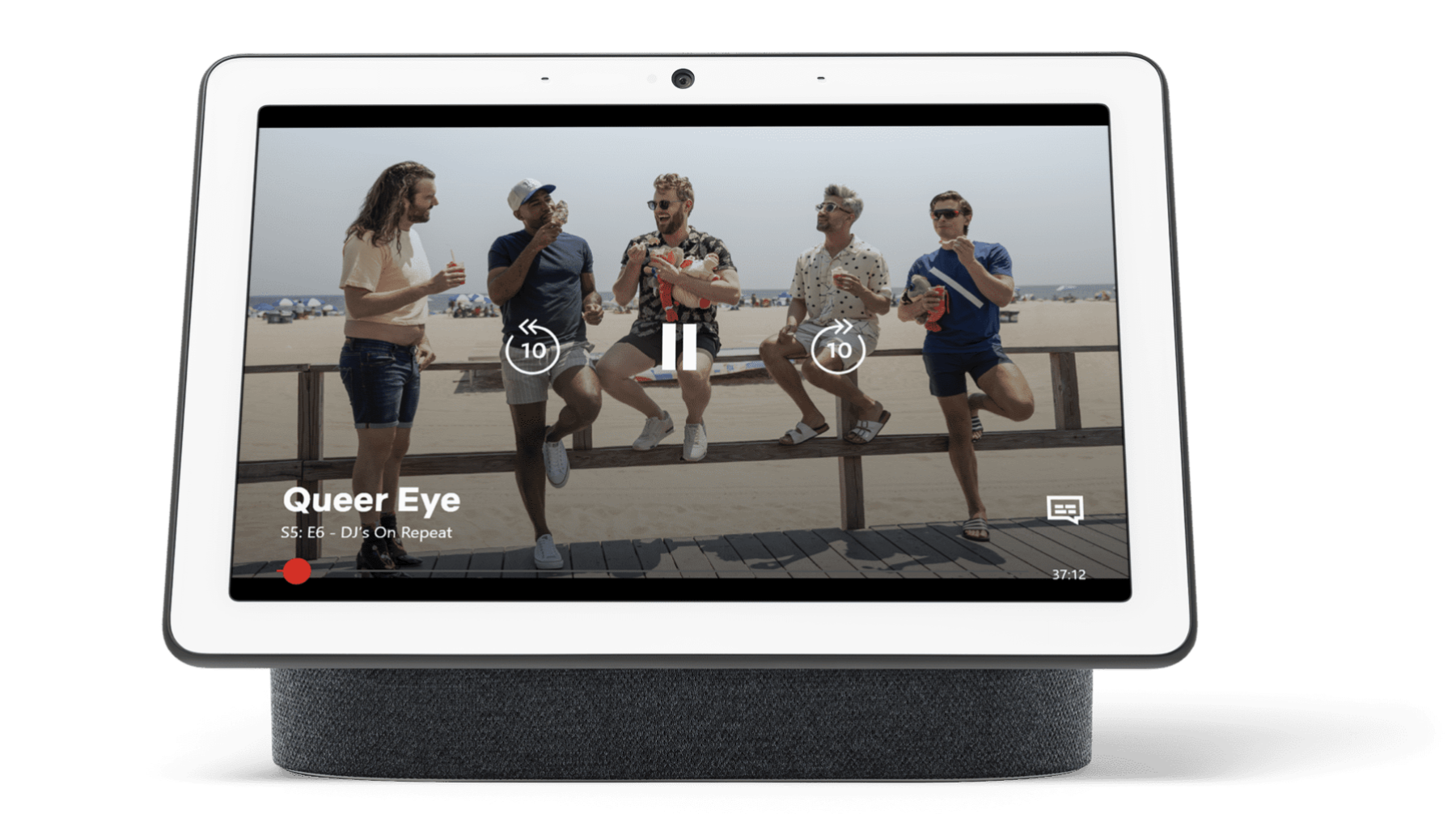 Near or far, Nest Hub Max helps you stay connected with your family and loved ones this holiday season!
[1] Google Nest Hub Max requires a Wi-Fi network, a nearby electrical outlet, and a compatible (Android, iOS) mobile device. Minimum OS requirements are available at g.co/home/req. iOS is a trademark of Cisco and is used under license.
[2] Google Duo account required to make video calls and leave video messages. Personalized results, for up to six users, require additional enrollment and setup.
[3] Not display compatible on mobile. Some features, including mobile notifications, remote control, video streaming and video recording, require working internet and Wi-Fi.
[4] Subscriptions may be required for certain content.