PEACH UPSIDE DOWN CAKE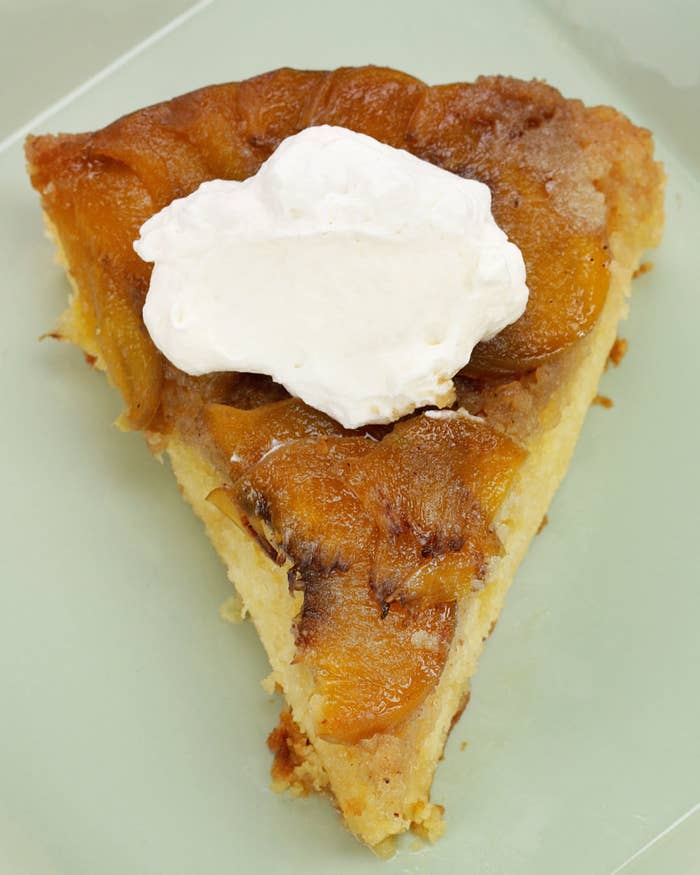 INGREDIENTS
Cake
1 box yellow cake mix
3 eggs
½ cup melted butter
1 cup water
Topping
Cooking spray
4 medium sized peaches thinly sliced (to make fan)
1½ cups brown sugar
1 teaspoon nutmeg
⅓ cup butter, cut into pieces
PREPARATION
1. Preheat oven to 350℉/180°C.

2. Thinly slice the peaches and set aside.

3. Combine cake mix, melted butter, eggs, and water in a mixing bowl.

4. Spray a round 9-inch cake pan with cooking spray. Carefully place peaches along bottom in a fan shape.

5. Combine brown sugar, butter, and nutmeg in a bowl. Cover peaches with sugar mixture, then butter pieces.

6. Pour the cake batter over the peaches.  

7. Bake for 45 minutes to an hour or until cake is fully cooked.

8. Allow cake to cool about 15 minutes, then carefully invert. Slice and serve.
9. Enjoy!