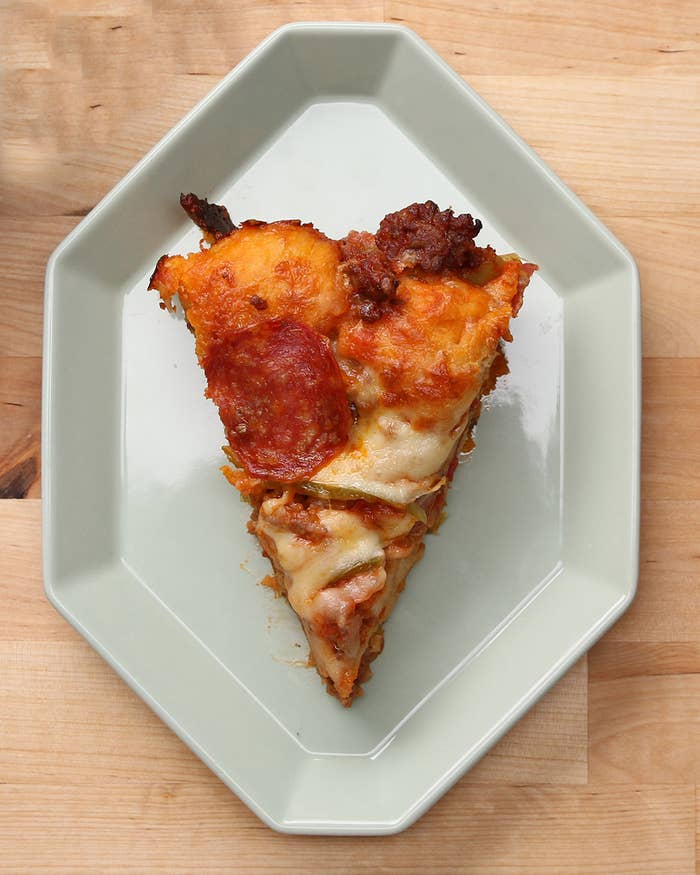 INGREDIENTS
½ green bell pepper
½ cup white onion, diced
2 cloves minced garlic
1 pound pre-made pizza dough
1 ¼ cup marinara sauce
2 cups shredded mozzarella cheese, divided
4 ounces pepperoni
PREPARATION
1. Preheat oven to 375℉

2. Heat a large sauté pan over medium heat. Add the sausage and break up with a wooden spoon as it cooks. Fold in the bell pepper, onion, and garlic. When sausage is fully cooked, remove from heat and set aside.

3. Cut the pizza dough into 1 ½ inch pieces. Toss in a bowl with marinara sauce, sausage mixture, half the pepperoni, and 1 cup of mozzarella.

4. Pour into a greased pizza pan or cast iron skillet. Top with remaining 1 ¼ cups mozzarella and pepperoni pieces. 

5. Bake 25-30 minutes until golden and dough is cooked through. Cut into wedges.

6. Enjoy!