Easy Avocado Hummus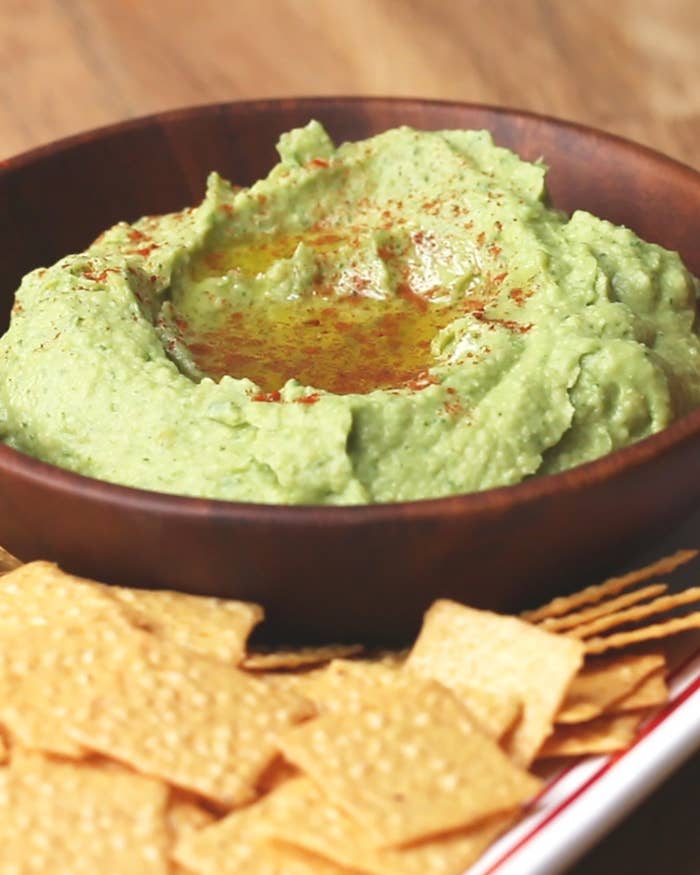 INGREDIENTS
Servings: 6-8
6 cloves garlic, peeled and chopped
¼ cup lemon juice
2 ripe avocados
2 cups canned chickpeas, drained
1 cup flat-leaf parsley, rough chopped
Salt to taste
¼ cup olive oil
GOOD THiNS Corn Crackers
(Optional) drizzle of olive oil and smoked paprika
PREPARATION
1. Combine garlic, lemon juice, and parsley in a food processor or blender and puree.

2. Add the avocado and puree. Let stand for at least 10 minutes.

3. Add the chickpeas and salt, and puree. Slowly drizzle olive oil into mixture until the desired consistency is reached.

4. Serve with GOOD THiNS Corn and Sea Salt crackers and a garnish of olive oil and smoked paprika.

5. Enjoy!