1.
Mountain View Farmers' Market — Mountain View
2.
Hollywood Farmers' Market — Hollywood
3.
Ferry Plaza Farmers' Market — San Francisco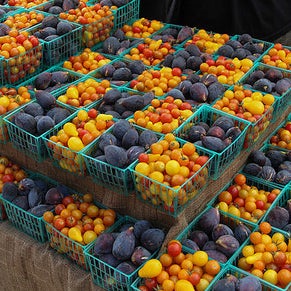 The Ferry Plaza Farmers' Market offers everything from fresh produce via regional farmers to meats and eggs from local ranchers. Thursdays, the market hosts several artisan street foods, and on Saturdays, local restaurants display all their offerings.
4.
The Vegetable Shop at the Chino Family Farm — Rancho Santa Fe
5.
Santa Monica Farmers' Market — Santa Monica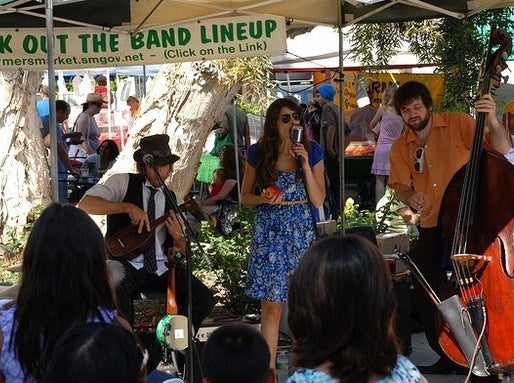 The Santa Monica Farmers' Market strives to provide its urban customers with small-farm agricultural products and has been doing so for over 20 years. It also hosts a variety of events, including outdoor concerts and green living workshops.
6.
Yamashiro Farmers' Market — Los Angeles
7.
Montrose Harvest Market — Montrose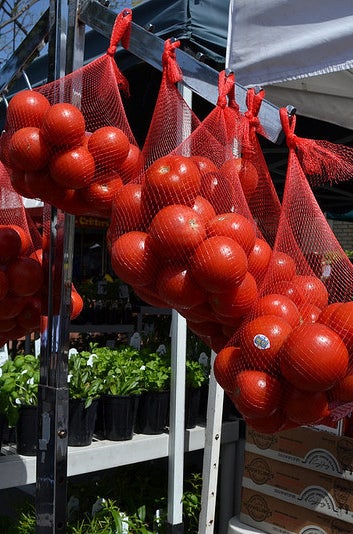 Every Sunday, this market offers a variety of prepared foods to enjoy while attending their special events or browsing their array of antiques and collectibles. It's also a traditional farmers' market, hosting the best produce from SoCal growers.
8.
Vineyard Farmers' Market — Fresno
9.
Grand Lake Farmers' Market — Oakland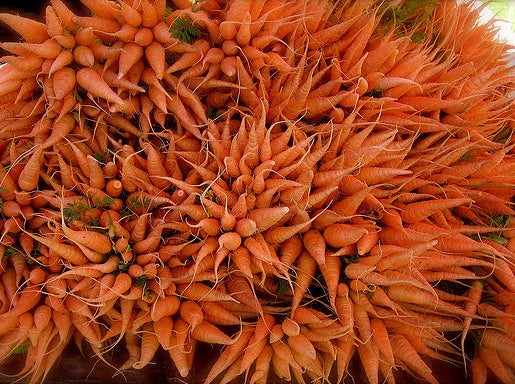 2010's Best of the East Bay winner is home to 40-plus local farmers, 30-plus specialty food vendors, and a select few local artisans. Nestled in Splash Pad Park, it's lawn-adjacent — perfect for locals to picnic on with their fresh finds.
10.
San Rafael Civic Center Farmers' Market — San Rafael
Go the extra mile on your next trip with Ford — Go Further!