1.
It teaches valuable life lessons.
2.
It explores very mature topics.
3.
It explains the importance of having hope.
4.
It promotes tolerance and acceptance.
5.
It focuses on the importance of having strong friendships.
6.
It constantly brings the laughs...
...while also making you feel all of the emotions.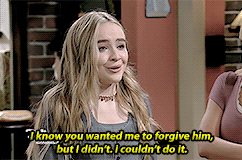 "Girl Meets the Forgiveness Project" and "Girl Meets Rileytown" are two extremely emotional episodes that the young actors and actresses portray so well. The characters go through a full spectrum of feelings and emotions that many can relate to.
7.
It gives us wonderful Matthews' family moments, and we need more!
8.
It may be a children's show, but it is enjoyable for all ages.
9.
It makes fun references to Boy Meets World, which returning fans can appreciate.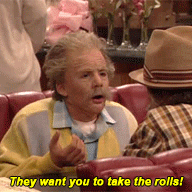 In "Girl Meets Pluto," Cory repeats his iconic line from Boy Meets World, "They want you to take the rolls!"
10.
It even incorporates Boy Meets World flashbacks into current story lines.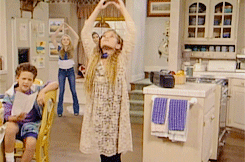 In the episode "Girl Meets Cory and Topanga," Riley tells stories to Maya about when her parents were kids as a way to explore the personality traits she inherited from them.
11.
It tells a lot of great stories about past characters and what they are up to now...
...and even taps into the emotions from the original show.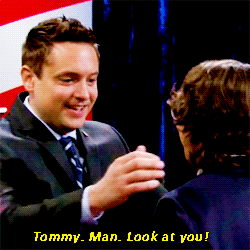 12.
It has inspired people to make positive changes in their own lives.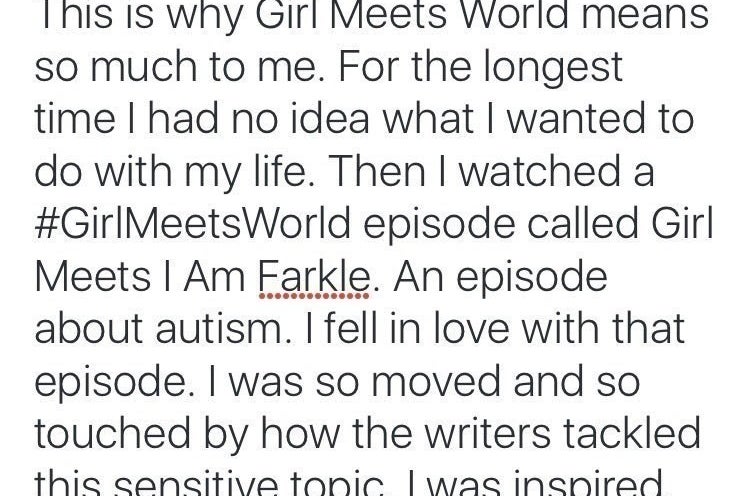 A fan of Girl Meets World tweeted this note to the cast to show how the episode "Girl Meets I am Farkle" has inspired her to pursue a career working with children diagnosed on the Autism Spectrum.
13.
They are also all positive role models.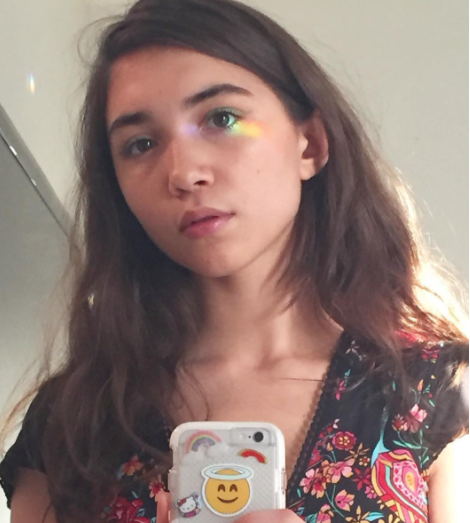 14.
The cast has OUTSTANDING chemistry.
15.
And it has a 24-year long legacy that the fans aren't ready to be done with just yet!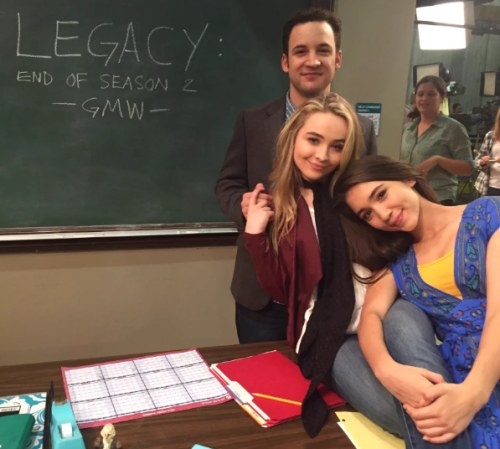 Okay, Disney Channel. Your move.