In honor of Cloud Paint's five-year anniversary (we can't believe it!), we felt it was about time we made sure *everyone* knew why it's, honestly, the best of the best.
If you looked up Cloud Paint in the dictionary, it would say it's a buildable, easy-to-apply, gel-cream blush.
Outside of Cloud Paint's general description, there is *so* much more to love about it. So let's get into the nitty-gritty of just how versatile this product is and why it deserves a spot in your makeup bag.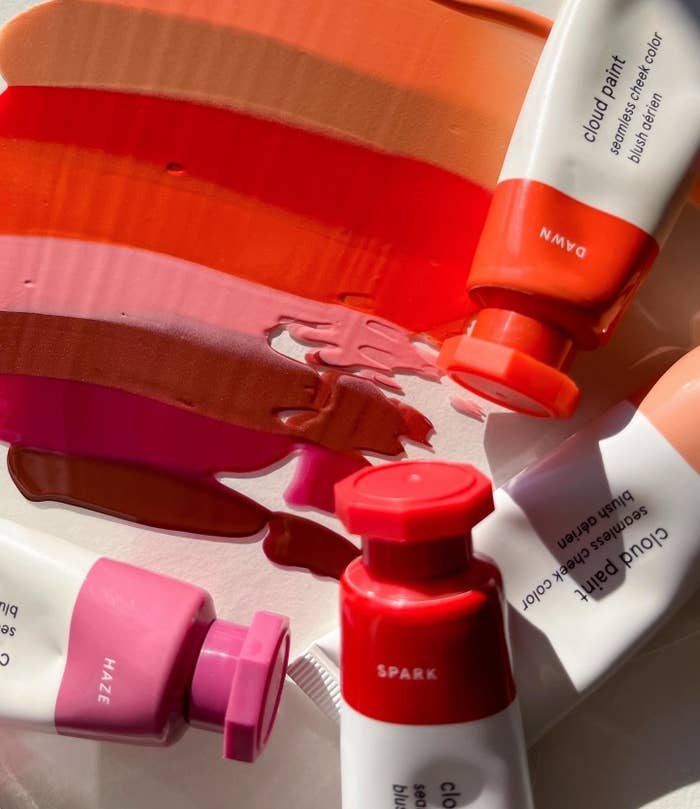 First things first, it's super easy to apply. You won't need to be a makeup artist to create a flawless, selfie-worthy look with Cloud Paint. Seriously — you really can't mess this up! As they say, if you can finger paint, you can Cloud Paint.
It has special blurring pigments that'll help you create a soft focus that won't accentuate any texture or pores. All you can expect to be left with is smooth, subtle color you'll want to re-create every time you apply your makeup.
Cloud Paint's consistency is fantastic — it's a lightweight gel-cream and features a pillowy, bouncy feel. There's a very good chance you're going to throw out all of your powdered blushes after trying out this iconic product.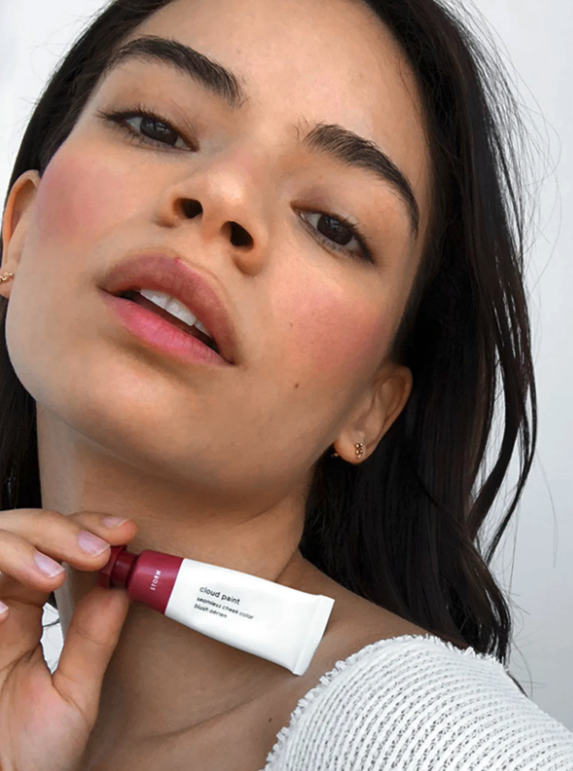 It's also a must-have product, thanks to its buildable formula. You'll have no problem creating the precise opacity you've been looking for in a blush. Plus, if one color isn't doing the job, you can get super creative and mix multiple colors to craft the shade of your dreams.
And with eight shade options, we're not really sure how you'll be able to stop yourself from owning multiple shades. One is more gorgeous than the next!
Still not convinced? Cloud Paint has been a best-selling Glossier product for five years — and the reviews speak for themselves.
Get a tube of Cloud Paint for $18 (available in eight shades).
Some reviews have been edited for length and/or clarity.