Hi my name's Gisselle and I am obsessed with reality TV. Can it be overdramatic? Yes, but the drama of it all is just *chef's kiss*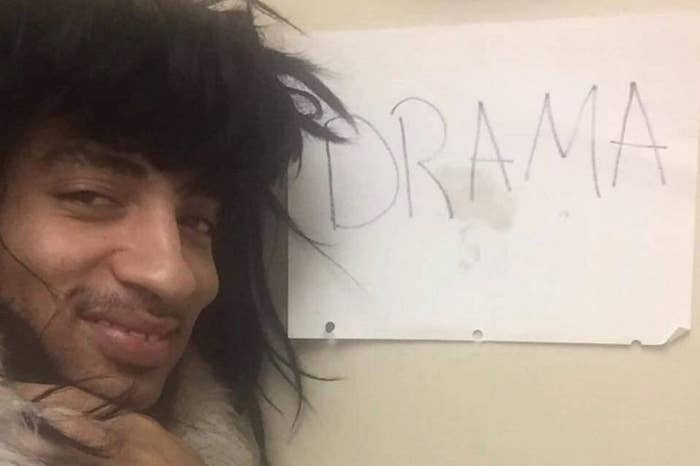 None of them are more iconic than the complete first season of Flavor of Love.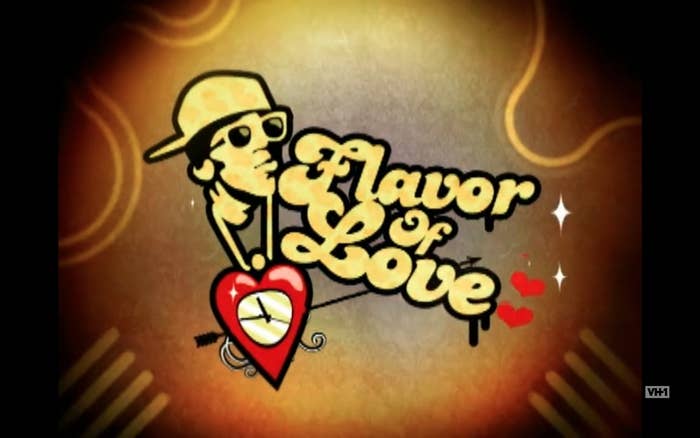 In the spirit of Valentine's day coming up but mostly a major case of nostalgia I decided to rewatch the first season of Flavor of Love. I don't expect much drama in the pilot episode but I have high hopes that it's still going to be a mess.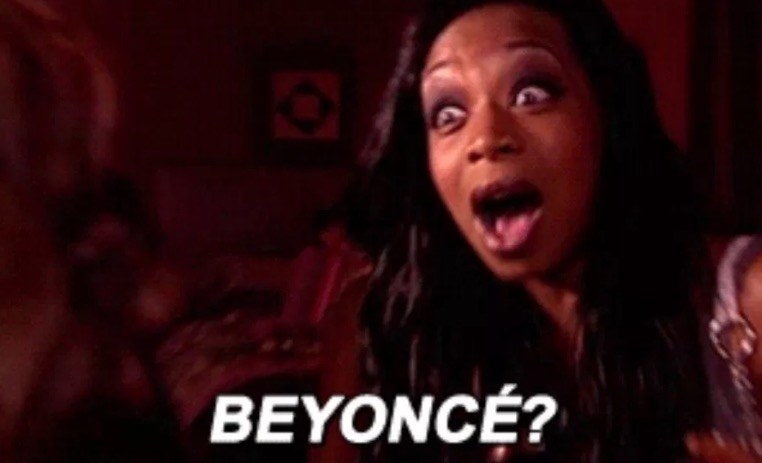 Okay, the episode starts and here's our first look at the 20 women. The fashion and makeup choices really date this show.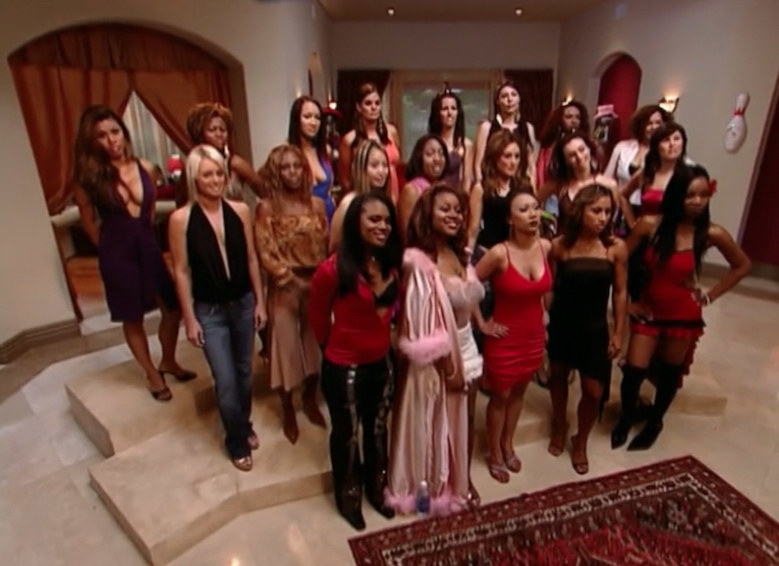 From the JUMP New York let us know she was NOT here to play and make friends.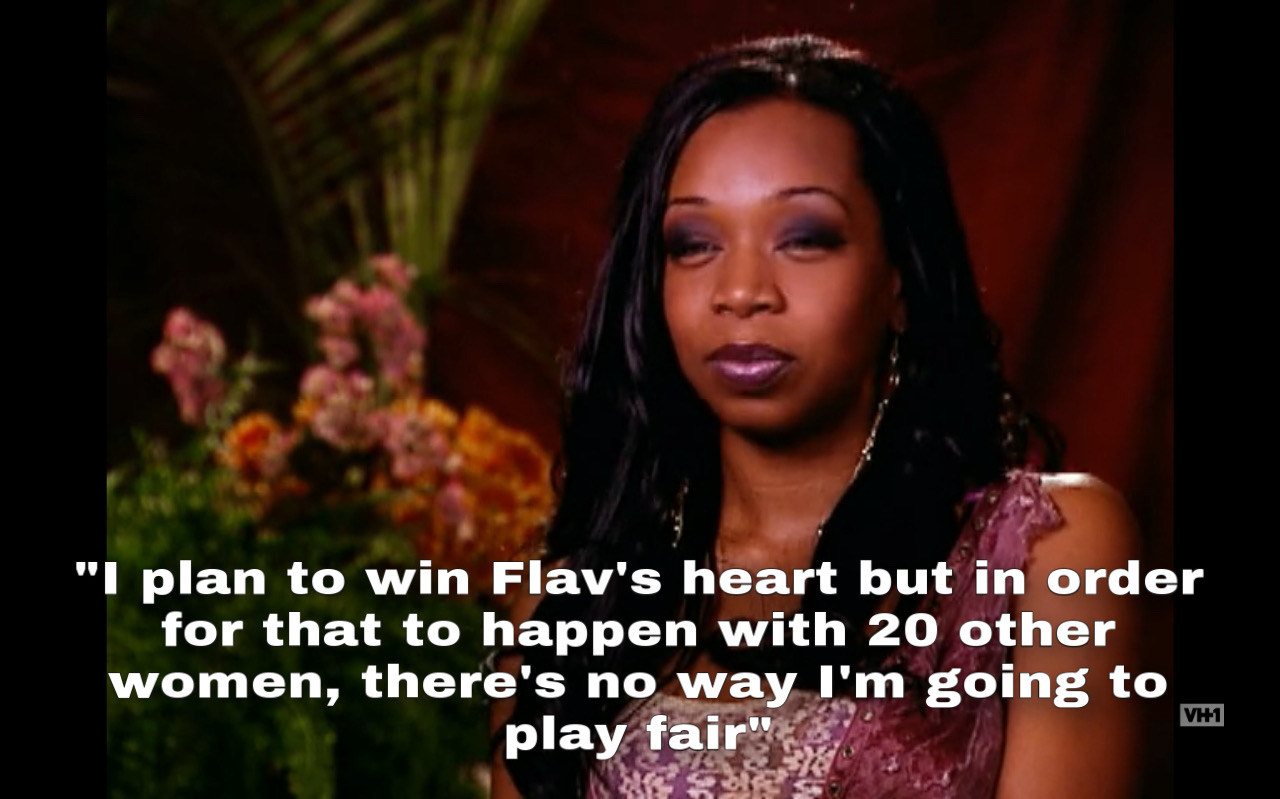 20 girls and 15 beds? There was no other reason for this to happen other than to create drama and I love it.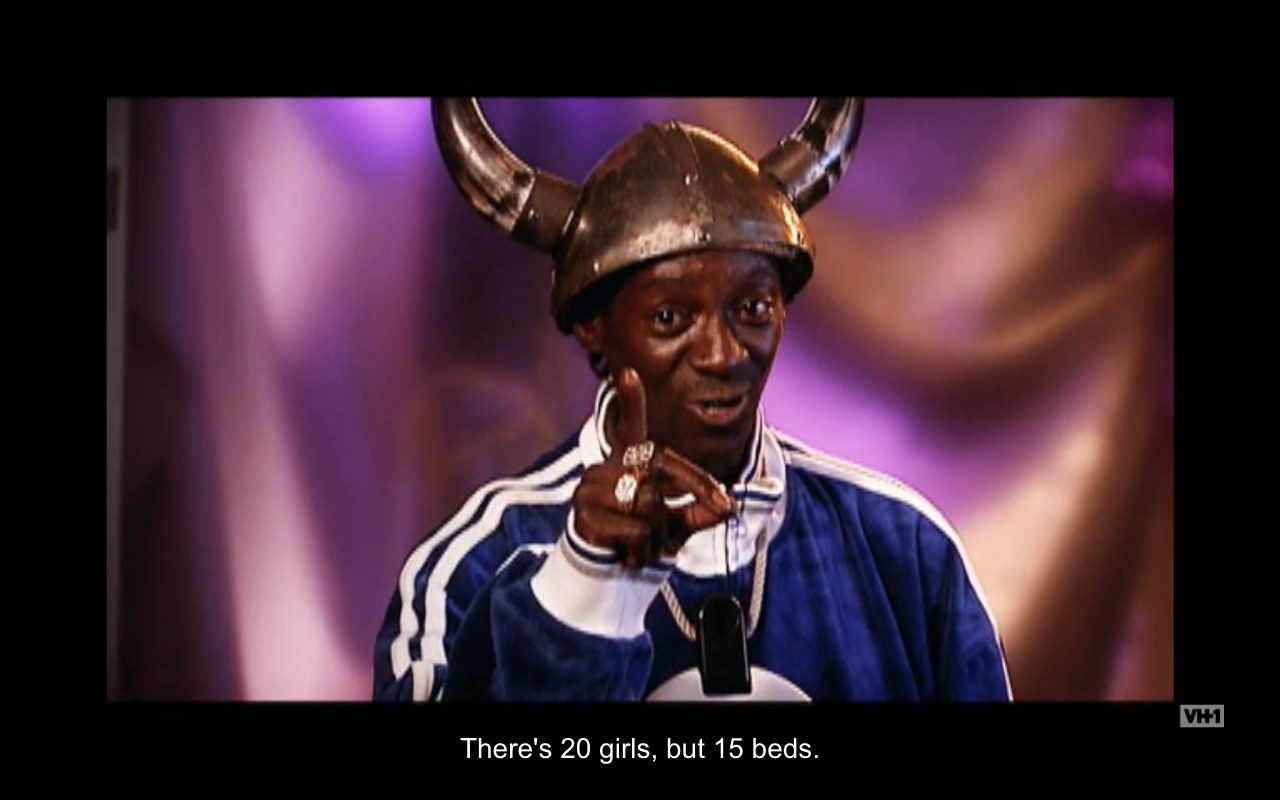 After the bed situation it was time for the nickname ceremony. It was at this point Flave told the women they were getting nicknames because he wouldn't remember their names. I mean points for honesty??

Aw I love a family photo :)
Now that everyone has nicknames, it's time for a mixer so the women can get to know Flav before eliminations. The fact that Hottie found that hat on a mannequin in the house proves she was meant to be there.
The power that Hottie holds, unmatched.

Power statements only, queen!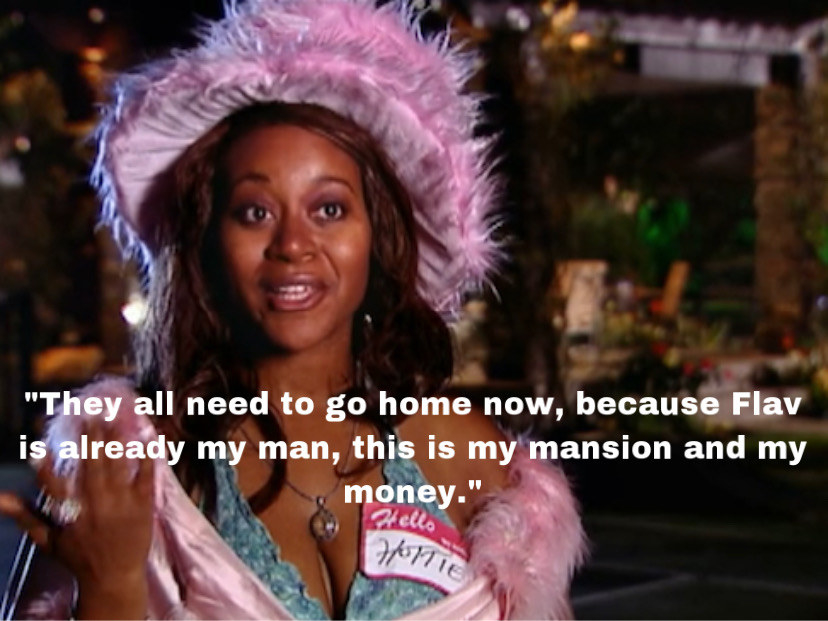 The dedication! first impressions are key!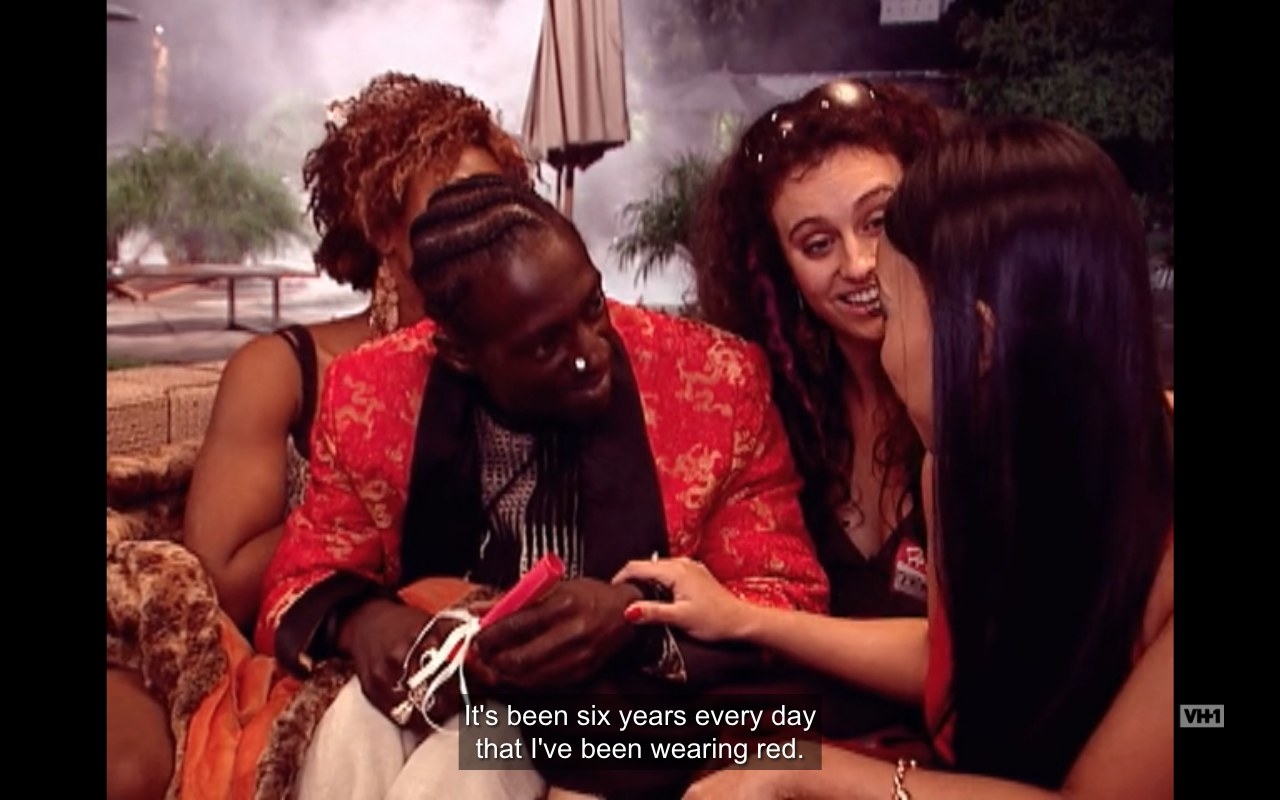 This was a nice save. Bring it back to him, make sure he knows y'all are a perfect match. I'm taking notes as we speak.

Lol me too Goldie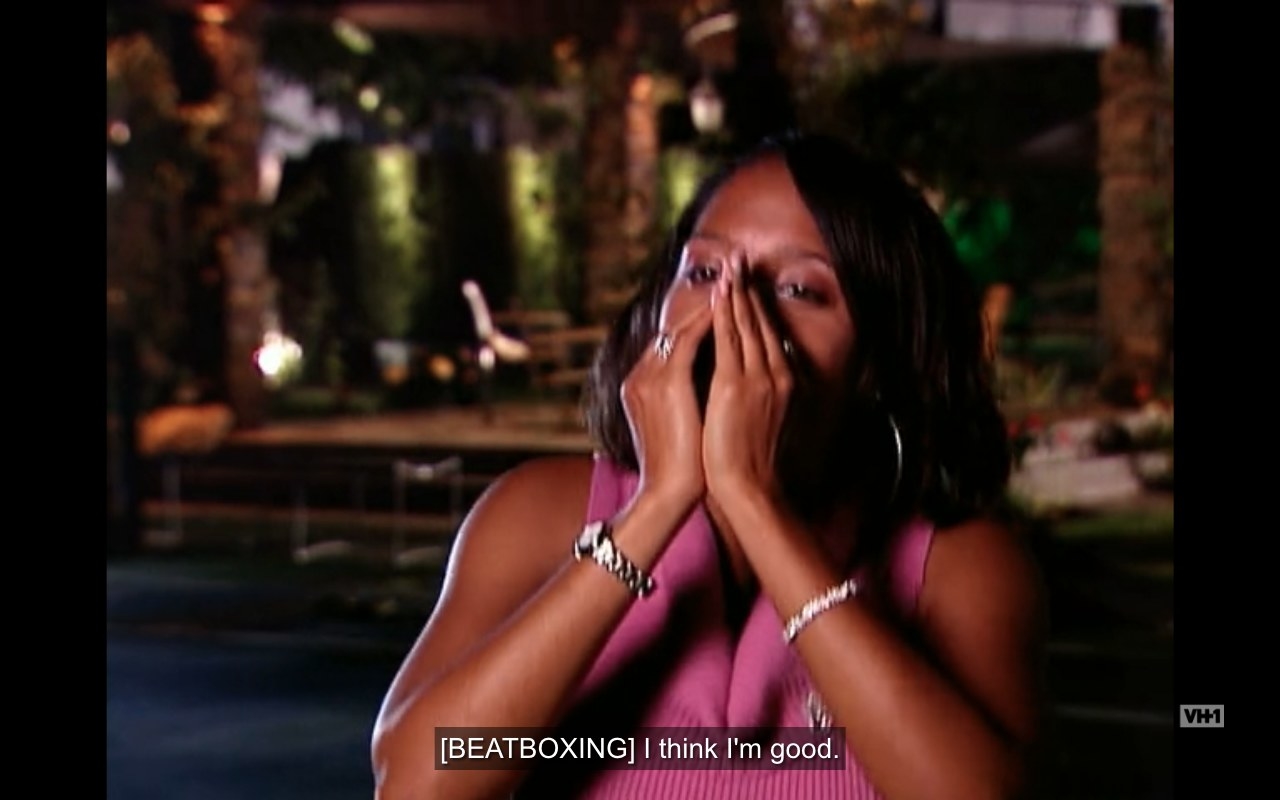 We stan women supporting women! I love to see it.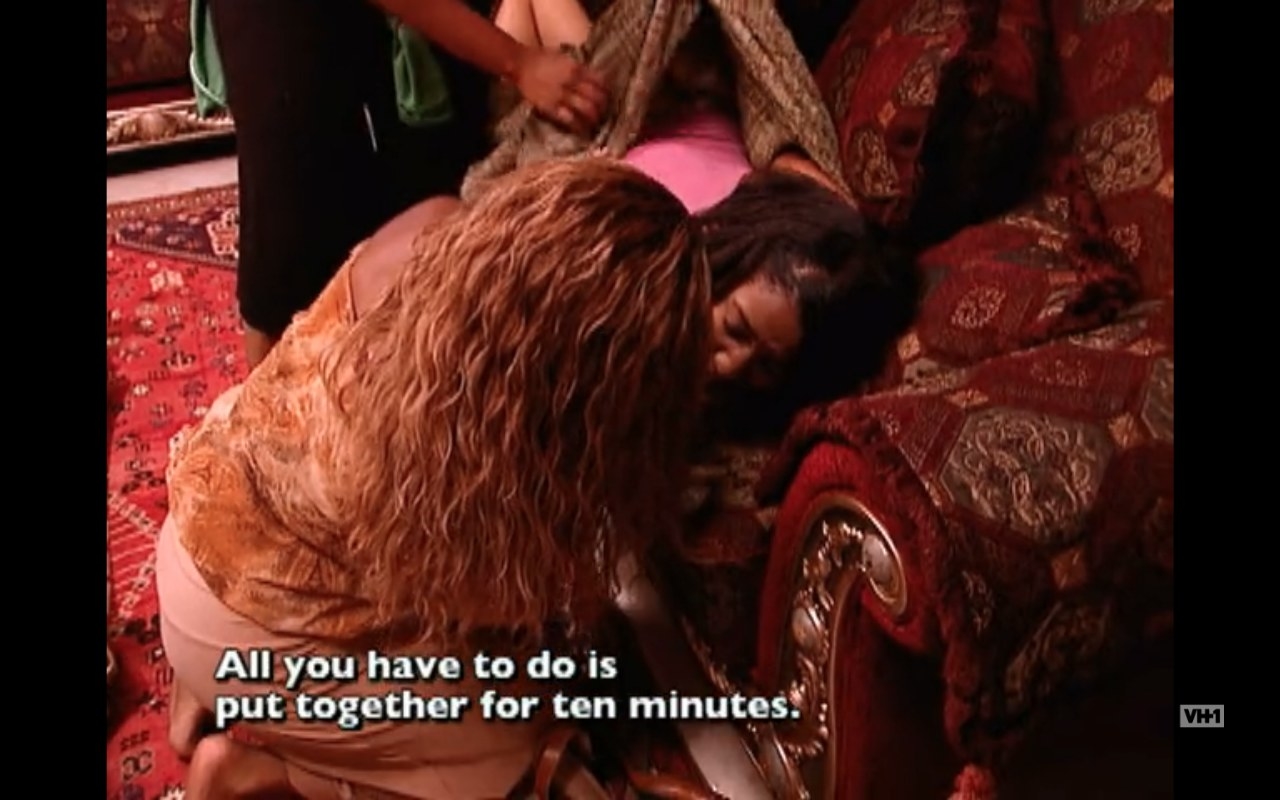 Women supporting women pt 2.

She kept this same energy throughout the episode. I aspire to be as confident as New York one day.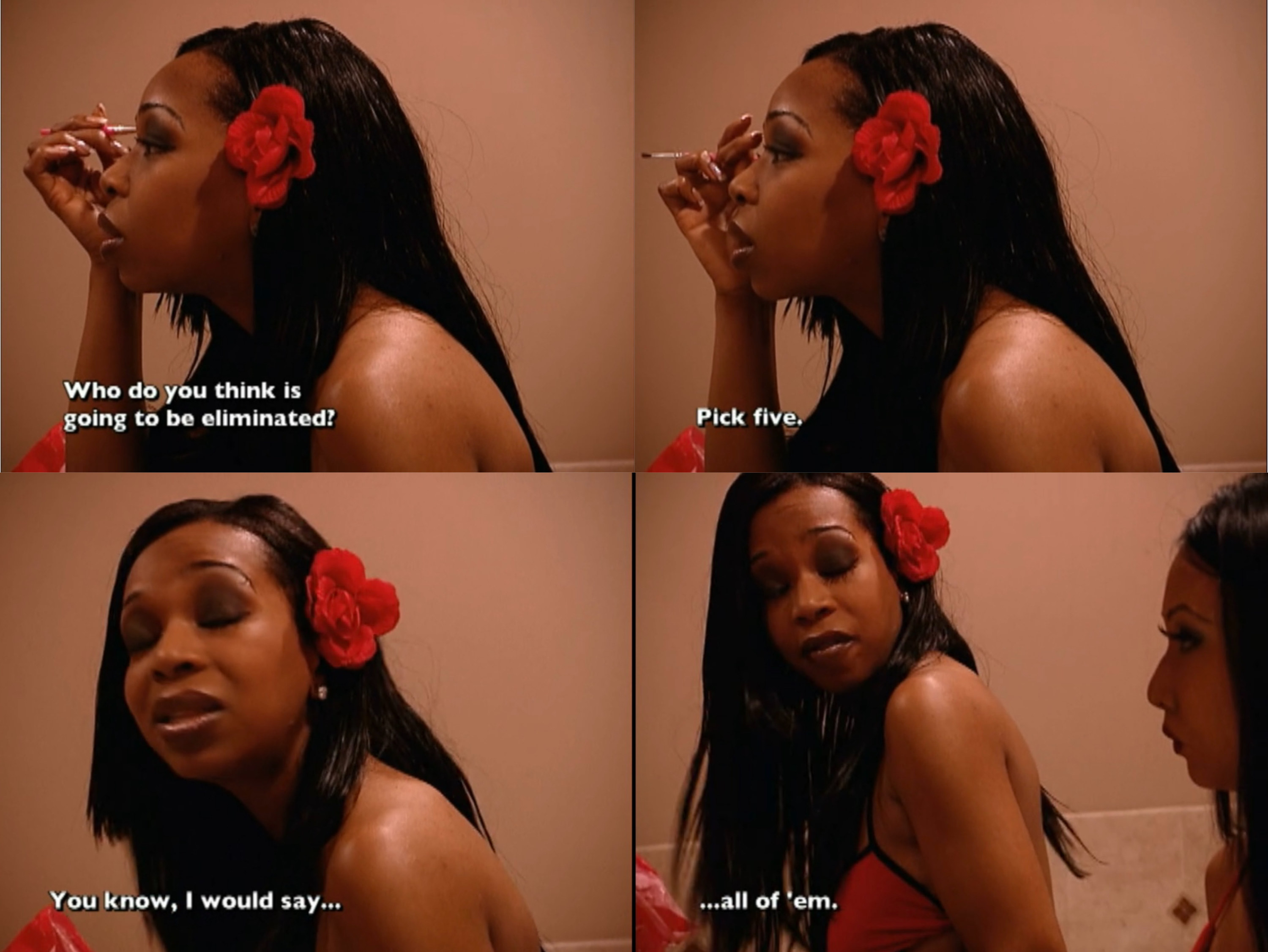 This was so funny but he didn't have to do them like that.

First eliminations but also ~clock vibes~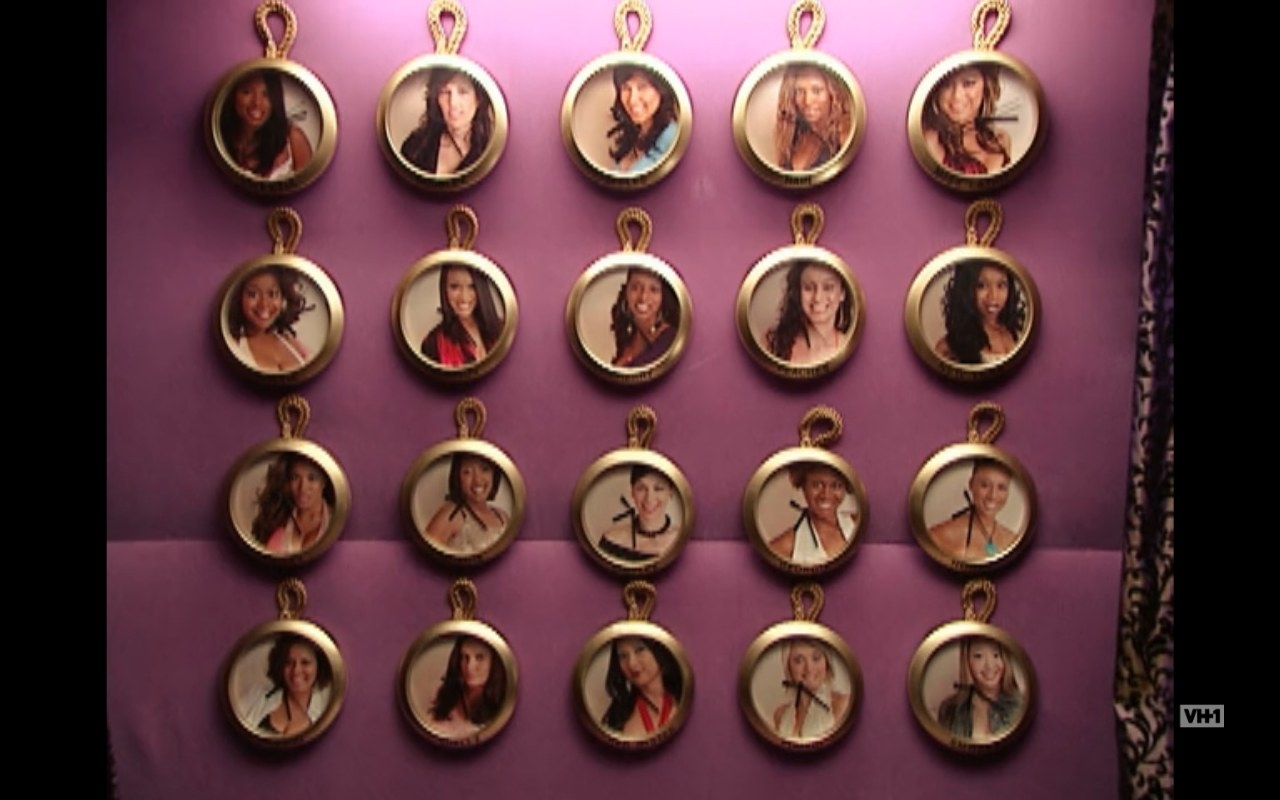 I've always wondered if these clocks were heavy or not.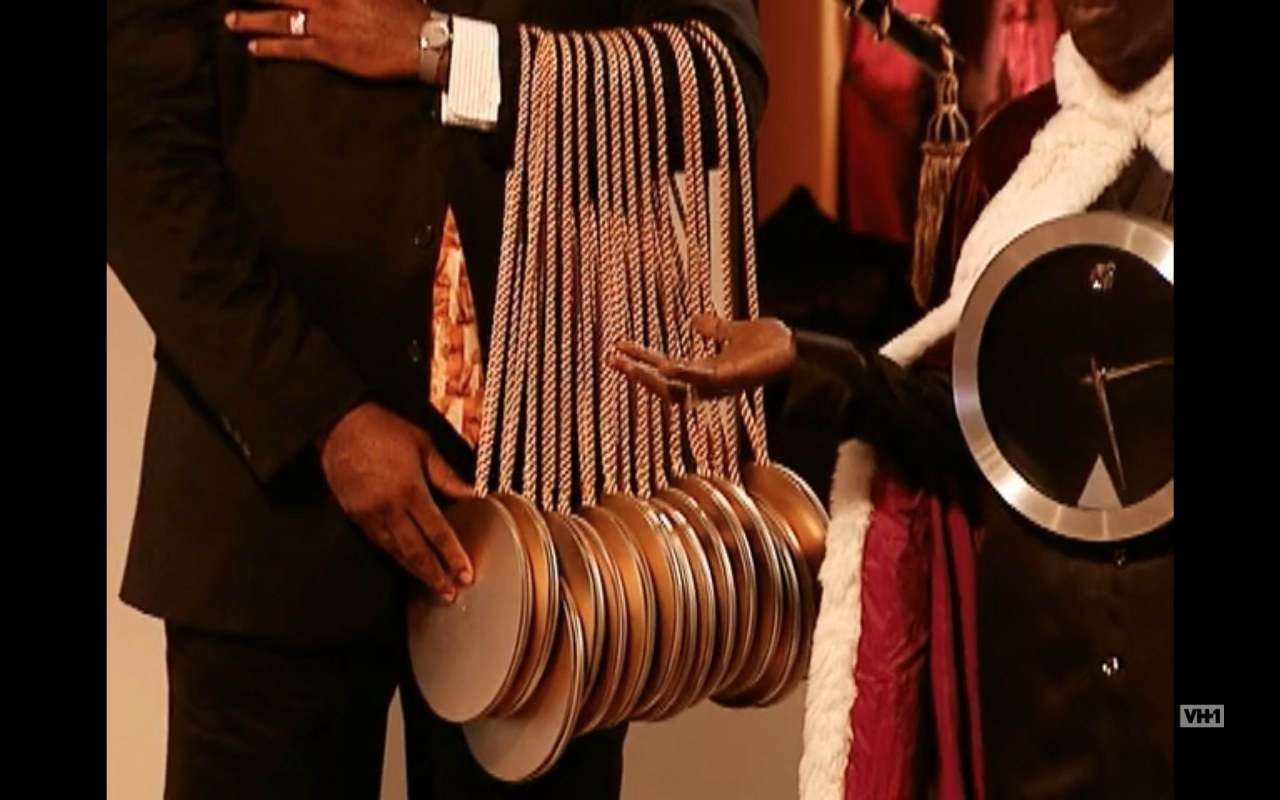 Hottie gets the first clock and honestly I'm not surprised! She got her alone time with Flave AND made the other women leave them alone.

YES RAIN !!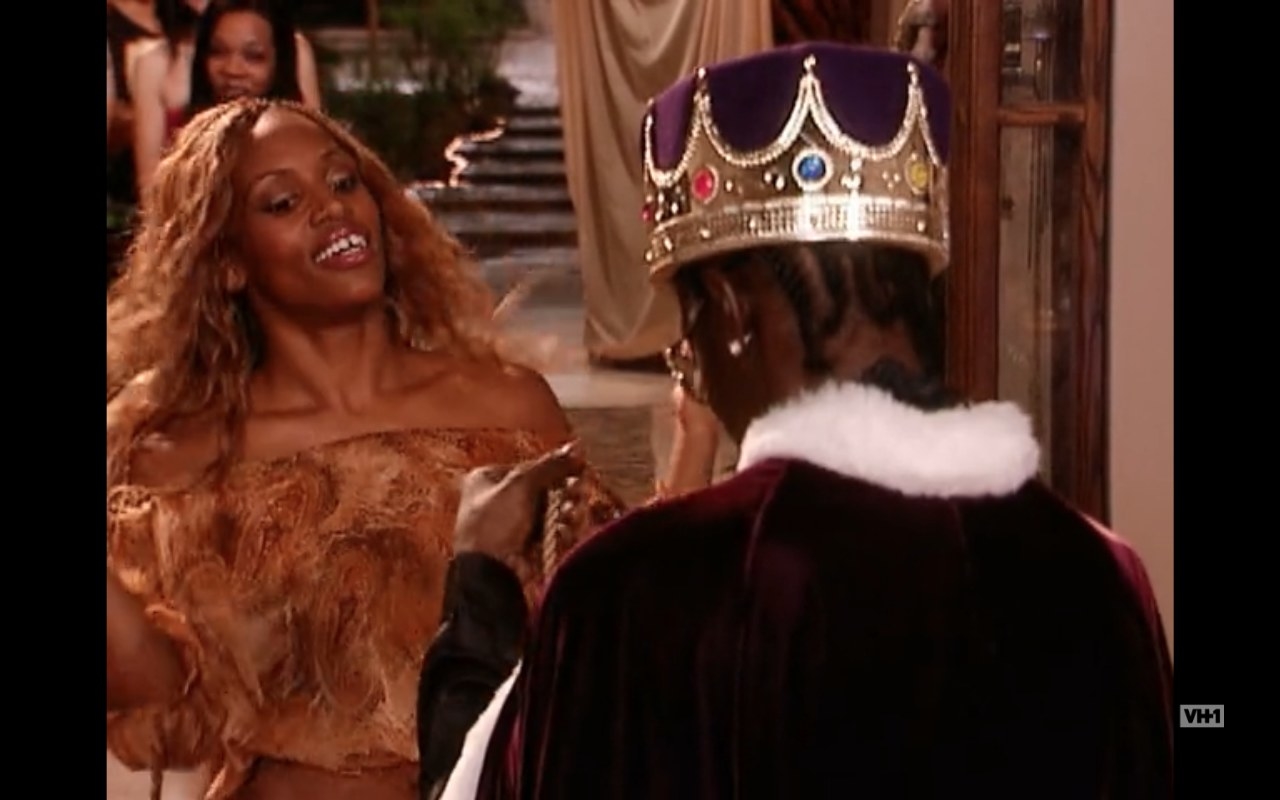 OMG, it's the last clock why am I nervous???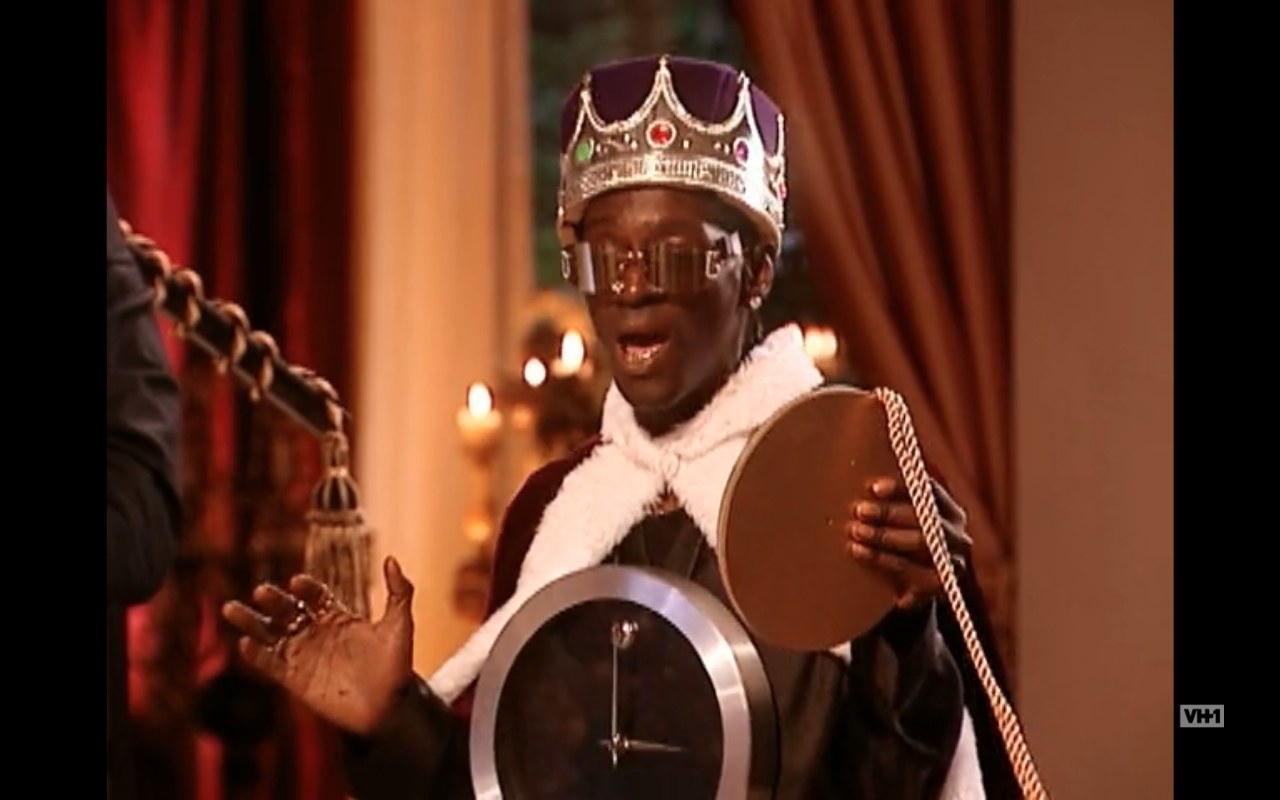 I'm lying I wanted Goldie to stay.

Pour some out for the ladies that were eliminated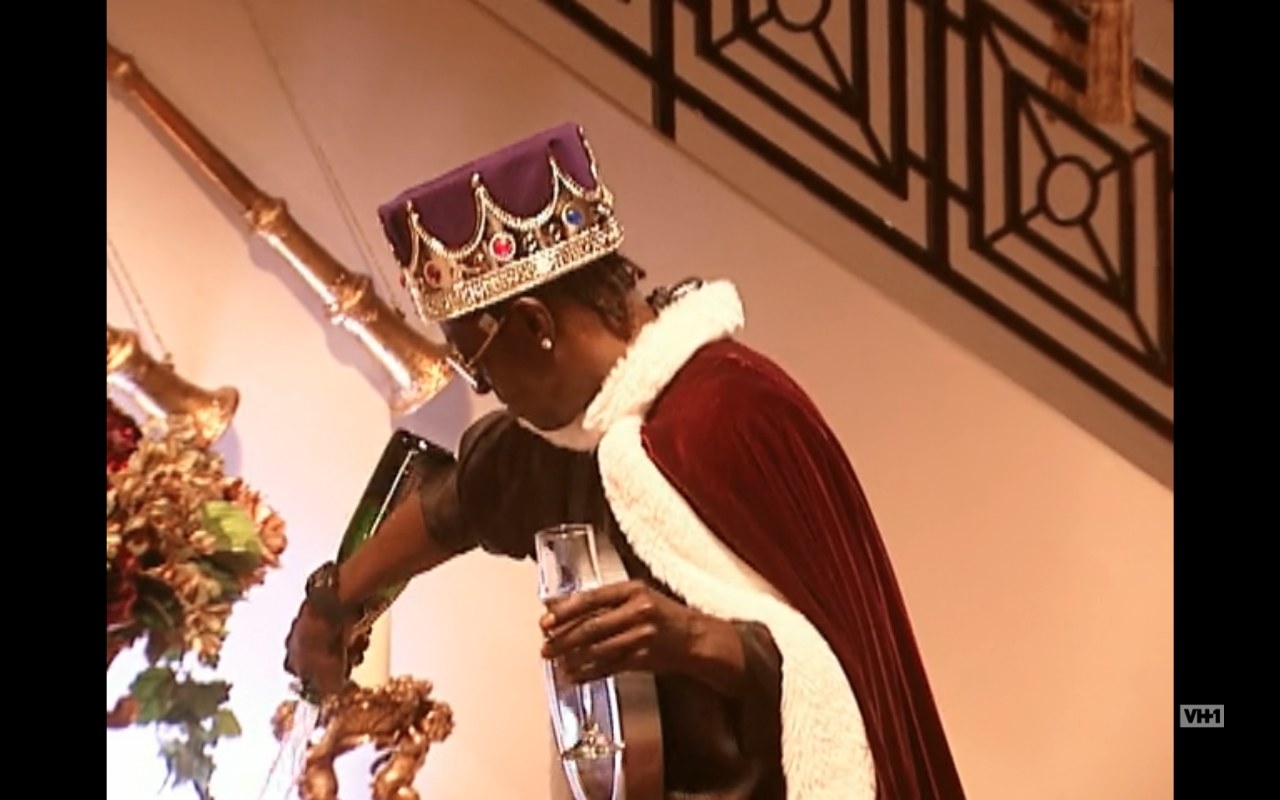 And that's the first episode! Wow what a rollercoaster of emotions. How I was allowed to watch this show at 8 or 9 years old is beyond me. If you haven't watched the rest of the season I PROMISE you there are a lot more ICONIC moments!