Abcde Santos (Pronounced Ab-Suh-Dee), waited to meet Santa in the Mission Viejo mall with her parents and pit bull service dog, Pup-Cake on November 30.
Pup-Cake has been Abcde's service dog since 2009.
According to a press release, the family waited in line for thirty minutes before being turned away because "Santa was afraid of her service dog."
The family's statement (written from the perspective of Pup-Cake) claims he said "those dogs eat people."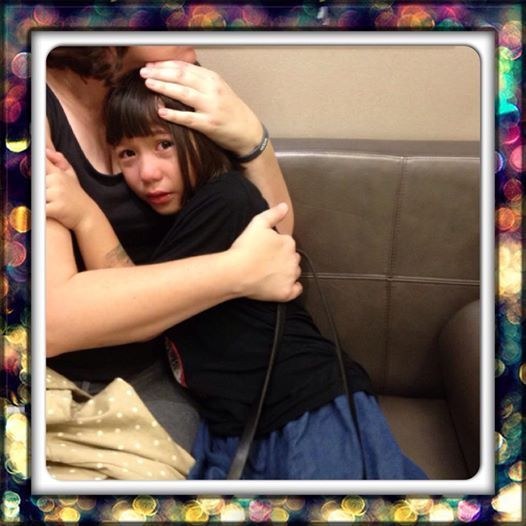 A person with a disability cannot be asked to remove his service animal from the premises unless: (1) the dog is out of control and the handler does not take effective action to control it or (2) the dog is not housebroken. When there is a legitimate reason to ask that a service animal be removed, staff must offer the person with the disability the opportunity to obtain goods or services without the animal's presence.
The Shops at Mission Viejo released a statement on their Facebook page

They later added

The family is declining all interviews.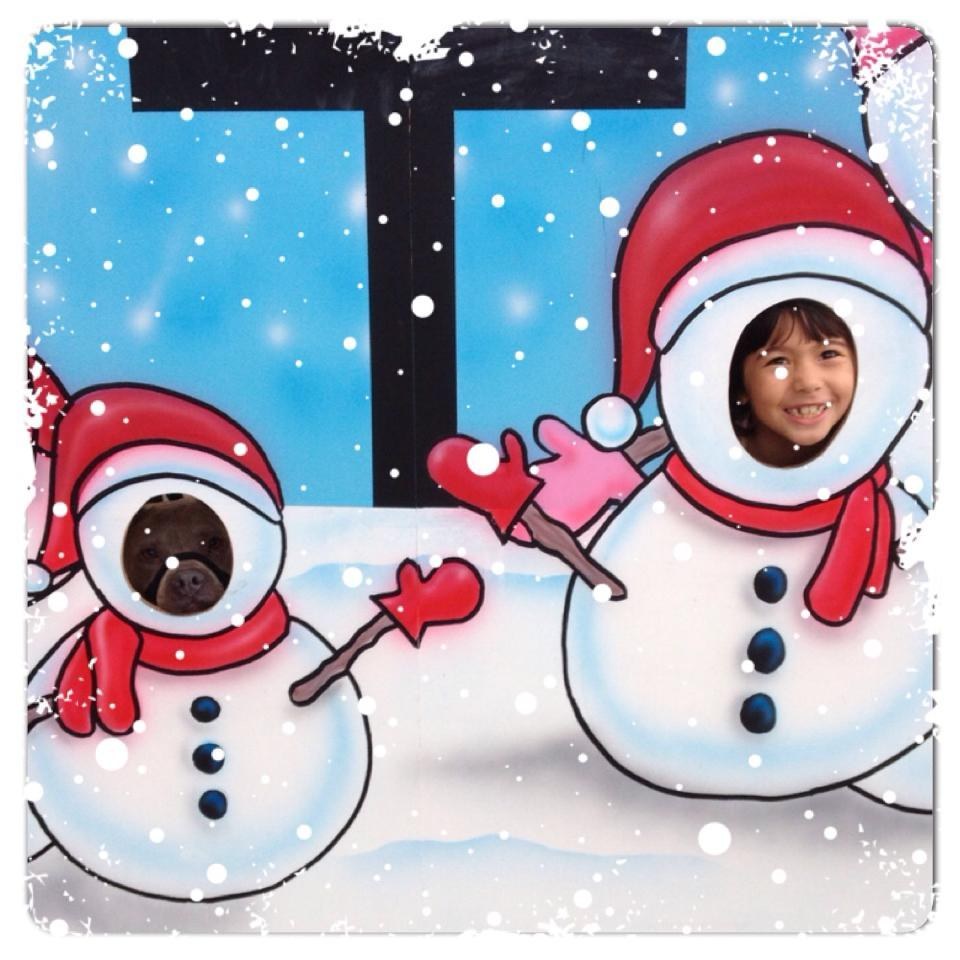 UPDATE: A woman by the name of Miranda Anderson has been commenting on Facebook about the event saying she is an employee who was present during the incident. According to a message from The Shops at Mission Viejo she is not an employee of the mall or Simon Malls.
UPDATE: According to a press release from the family the Santa was fired by The Shops at Mission Viejo.
UPDATE: The family's PR rep Julie Marie Miller verifies Pup-Cake is a service dog not an emotional support animal.
This post was created by a member of BuzzFeed Community, where anyone can post awesome lists and creations.
Learn more
or
post your buzz!