This post has not been vetted or endorsed by BuzzFeed's editorial staff. BuzzFeed Community is a place where anyone can create a post or quiz.
Try making your own!
Why Michael Buble Is Totally Overrated
It's an unpopular opinion, but hear me out!
In October of 2011, Michael Buble released his album entitled "Christmas" and the holidays have never been the same since.
This collection of crooning classics has taken the world by storm, but has anyone ever stopped to think about why?
Well don't fret, because I did it for you. And I have come to the controversial conclusion that quite frankly, Buble is just a bit overrated.
Now before you jump straight to the comments to yell at me, hear me out, I've got some solid evidence.
1. The Gift-Ruining Cover
2. Suspiciously Niche Specific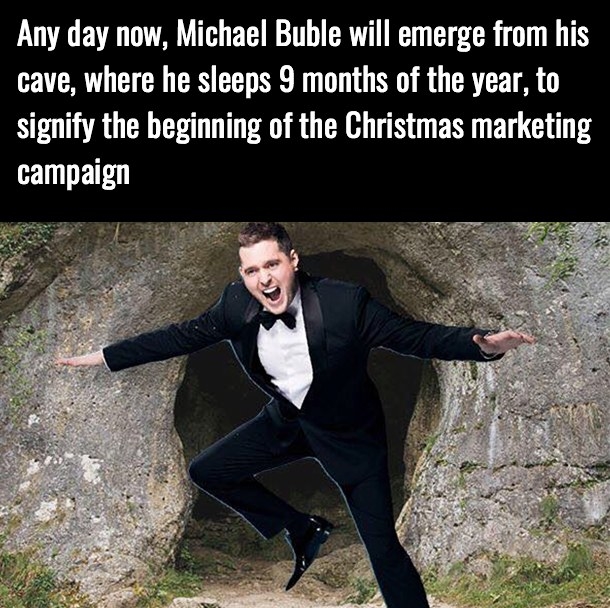 3. He Can't Eat Corn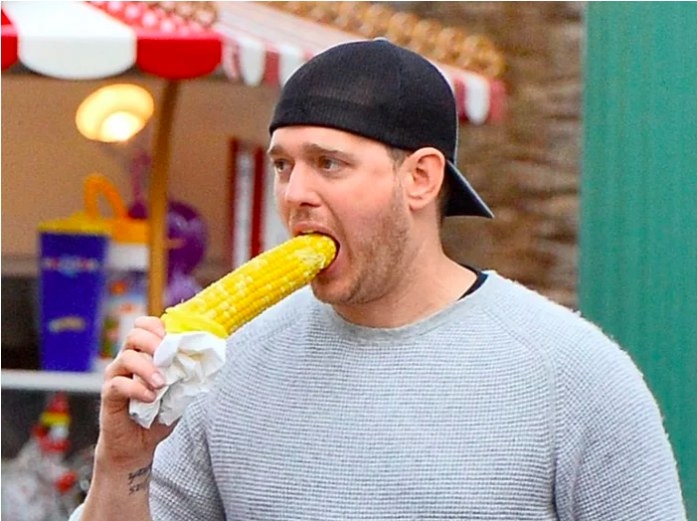 4. His Arrangements Aren't Original
Remember when you listened to Michael Buble's Christmas album and thought to yourself "wow, he makes the classics seem so fresh with these fun and unique new versions!" Well guess what, most of those "unique" arrangements are complete ripoffs of older artists who go unrecognized by most of Buble's fan base.
5. Santa Buddy - Need I say more?
6. Naming Albums is Not His Forte
I'm sorry, but could he really not come up with a better name for his album than "Christmas"? I mean, I understand simplicity and everything, but would a little bit of creativity have killed him??
6. He Drops into TV Shows "For Fun"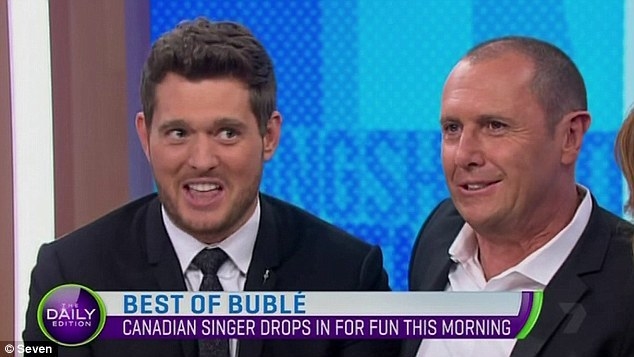 7. Defrosting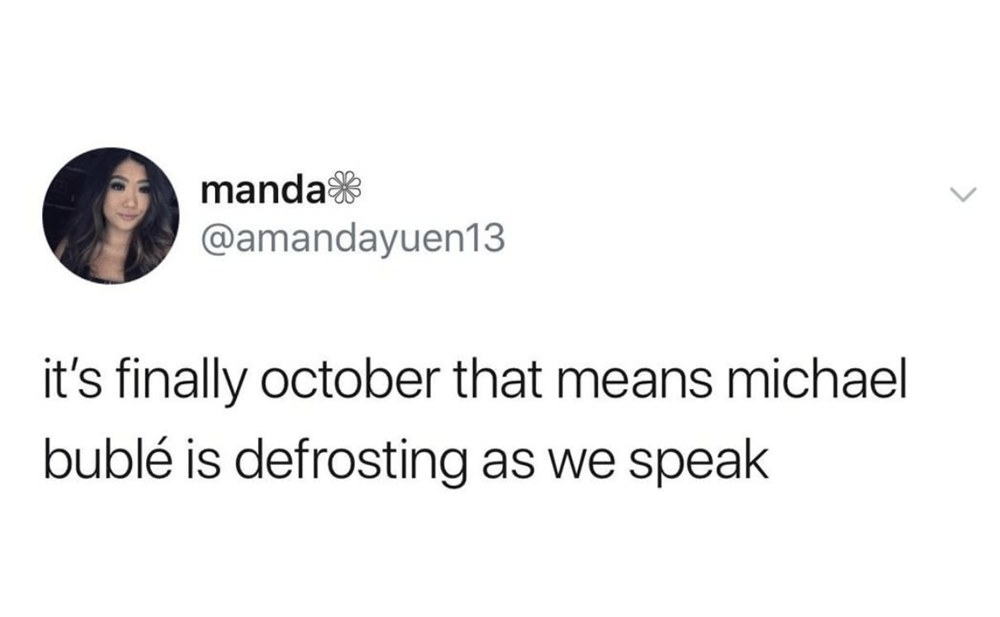 8. Way too Canadian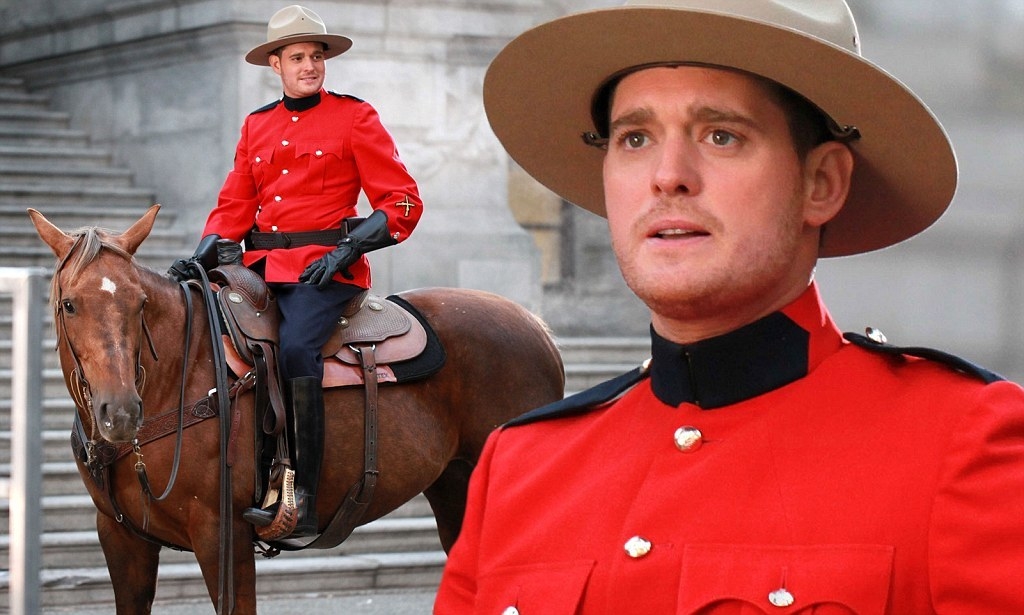 9. Part-Time Ginger?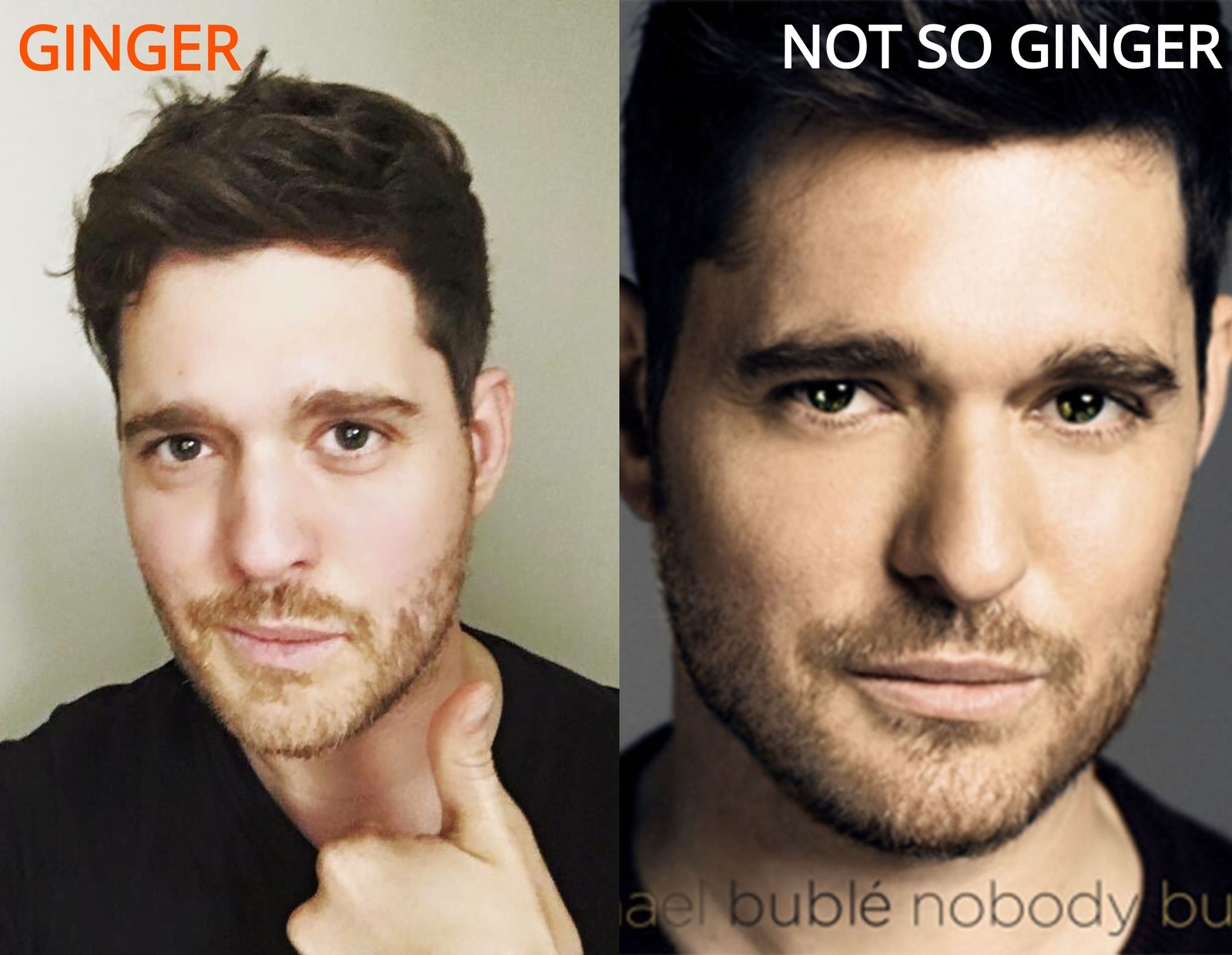 10. He's not a jazz musician!
Sure he's a smooth talking, stubbly hunk of a family man, but you cannot and will not convince me that this "modern day crooner" qualifies as anything close to a jazz musician. His takes on Christmas classics are more or less exact replicas of works by artists such as Bing Crosby and Frank Sinatra, and his original tunes are just your standard boring pop songs. So riddle me this, why is he so widely recognized as a man that modernizes and popularizes the classic artistry of jazz music?
And now to end you off on a good note, here's some more proof that Michael Buble has been farting on your Christmas presents:
Oops. Something went wrong. Please try again later
Looks like we are having a problem on the server.
Now time for the part I know I'll regret, let me know what you think about the light I've just shed on this much loved and much overrated holiday icon by voting below and letting me know in the comments!