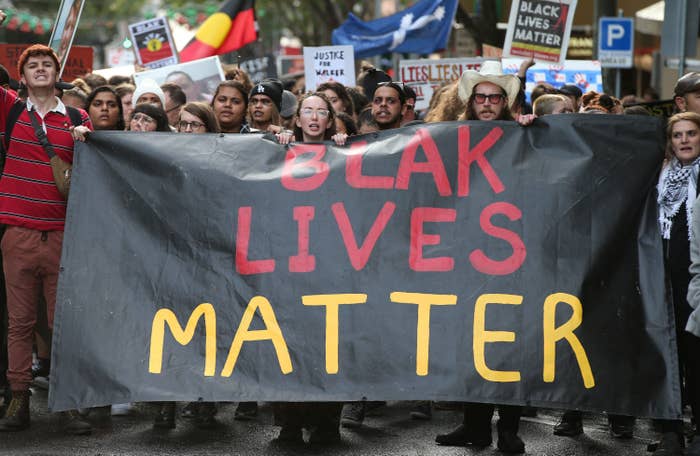 An Australian police officer has been charged with one count of murder and released on bail after Warlpiri man Kumanjayi Walker was fatally shot on Saturday night.
Constable Zachary Rolfe, a 28-year-old man, was charged with murder over the shooting of the 19-year-old in the remote community of Yuendumu, 300km from Alice Springs in the Northern Territory.
Walker was shot as two police officers attempted to arrest him at a family home for breaches of his suspended sentence. He was taken to the police station where he later died.
NT police announced the charge after days of demonstrations around the country in solidarity with the Yuendumu community, demanding answers and an independent investigation over the shooting death.
Demonstrators carried "Black Lives Matter" placards and called for police to release bodycam footage of the incident and any CCTV footage of Walker's time at the police station.
Rallies were still going in Sydney and Perth on Wednesday night when news of the charges were announced to cheers.
Rolfe has been suspended on pay and will return to court on December 19.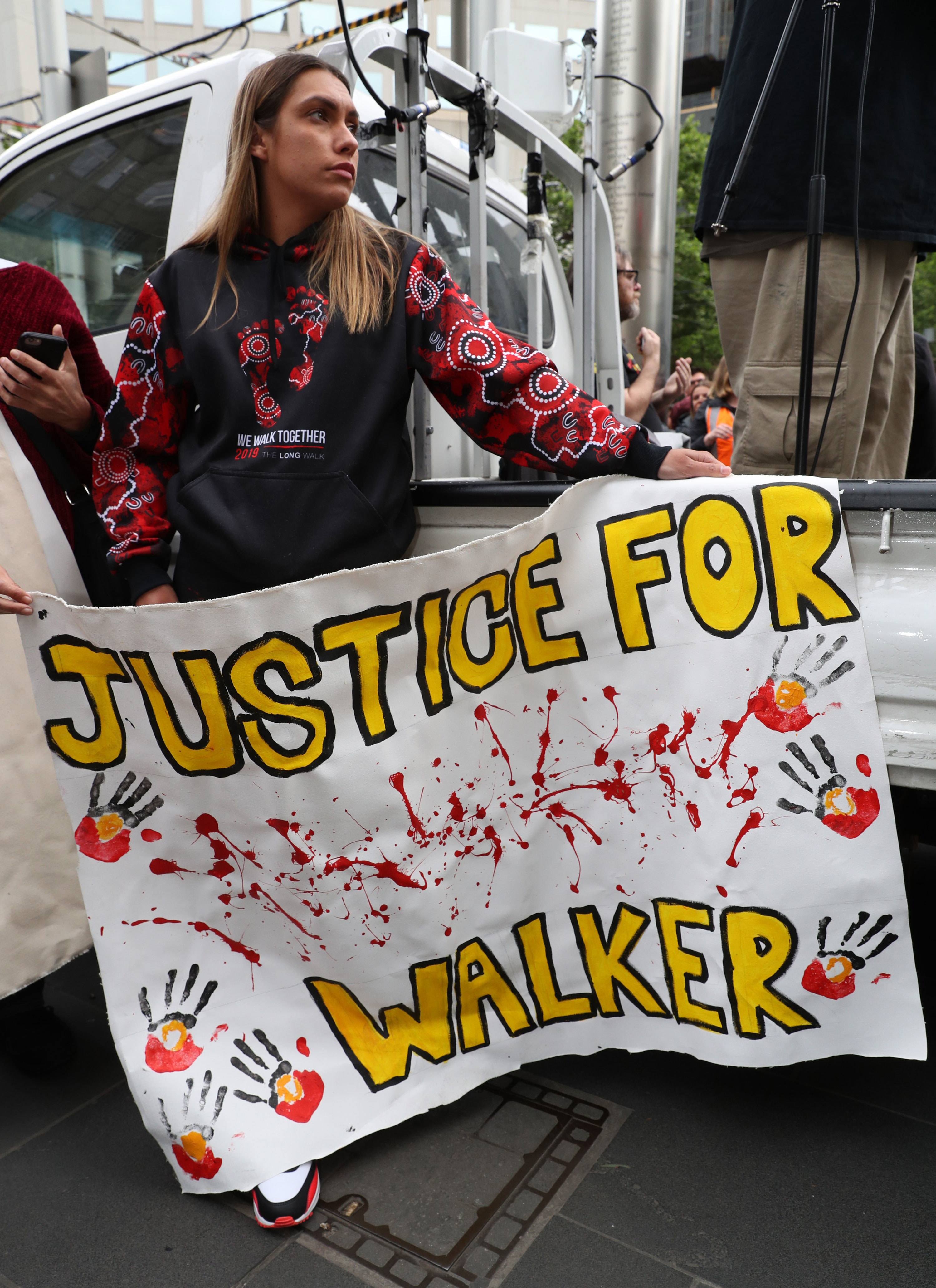 Health officials have defended their decision to leave Yuendumu hours before the shooting, claiming NT health staff "raised safety concerns" on Saturday morning after a period of "community unrest" and were given clearance to leave for Alice Springs.
By the time staff arrived from the Yuelamu Health Centre, an hour's drive away, Walker had died, the Guardian reported.
The Medical Retrieval and Consultation Care Centre provided clinical advice to police but did not immediately call for Walker to be airlifted out to a hospital.

It is only the second time a murder charge has been laid before a coronial inquest into a death in custody, NITV News has reported.

"Saturday was a tragic day for the Northern Territory," NT police said in a statement released on Thursday morning. "A man has died and now a Northern Territory Police Officer has been charged with one count of murder."
Police said an investigation had commenced in response to the incident overseen by assistant commissioner Nick Anticich and subject to oversight by the Northern Territory corruption watchdog, ombudsman and the coroner.
"Our thoughts are with everyone involved in Saturday's incident," police said. "Our sincere condolences go to the deceased man's family, the Yuendumu and wider Warlpiri community."
It was a "difficult time" for all members of the police force and the community it served.
"Grieving needs to occur," it said. "We acknowledge and respect those who have already held vigils and marches in a peaceful way and ask that this be maintained.
"Our member who has this evening been charged with murder, as well as his family, and all other officers involved in the critical incident at Yuendumu on Saturday 9 November," it said. "The officer who has been charged is being provided all appropriate legal advice and support at this difficult time."