History was made on Friday night when women played State of Origin rugby league for the first time.
A crowd of almost 7,000 visited North Sydney Oval (and an average of 690,000 people tuned into Nine and Fox, peaking at over 1 million) to watch New South Wales defeat Queensland 16-10.
It was the first time the game was branded an Origin match, however the teams have been playing each other in the Interstate Challenge since 1999, and this was the Blues' third straight win over the Maroons.
It is a great year for Australian female rugby league players: the inaugural Women's NRL Premiership debuts with the Brisbane Broncos, St George Illawarra Dragons, Sydney Roosters and New Zealand Warriors set to take the field.
Here are some of the best photos on and off the field with players and fans on Friday night.
1.
Isabelle Kelly snatched victory for NSW when she scored a try five minutes from full-time.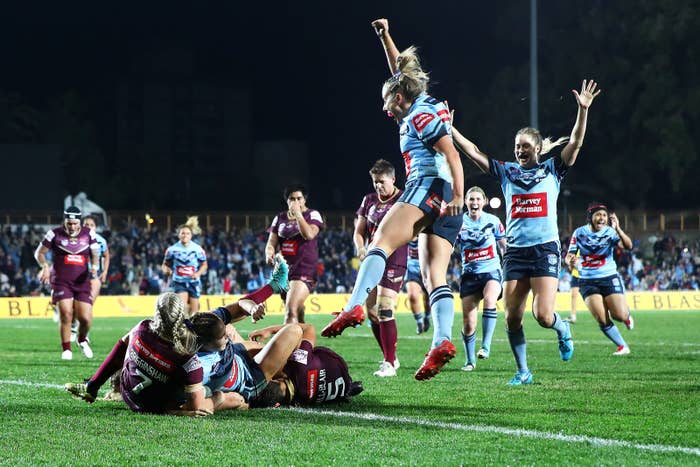 2.
Nakia Davis-Welsh scored a try in the second-half.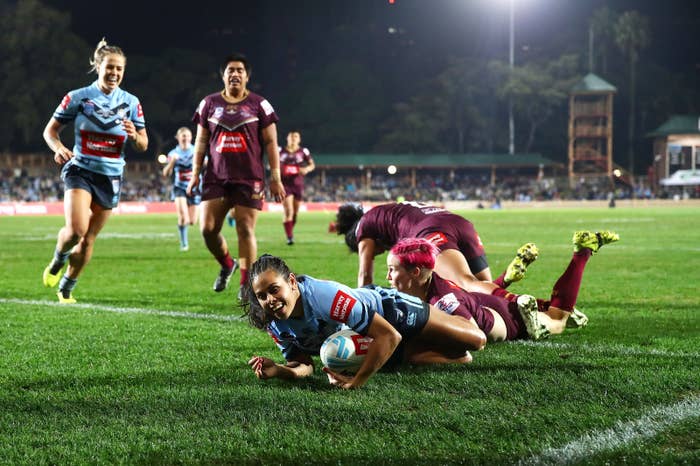 3.
There were some heavy hits.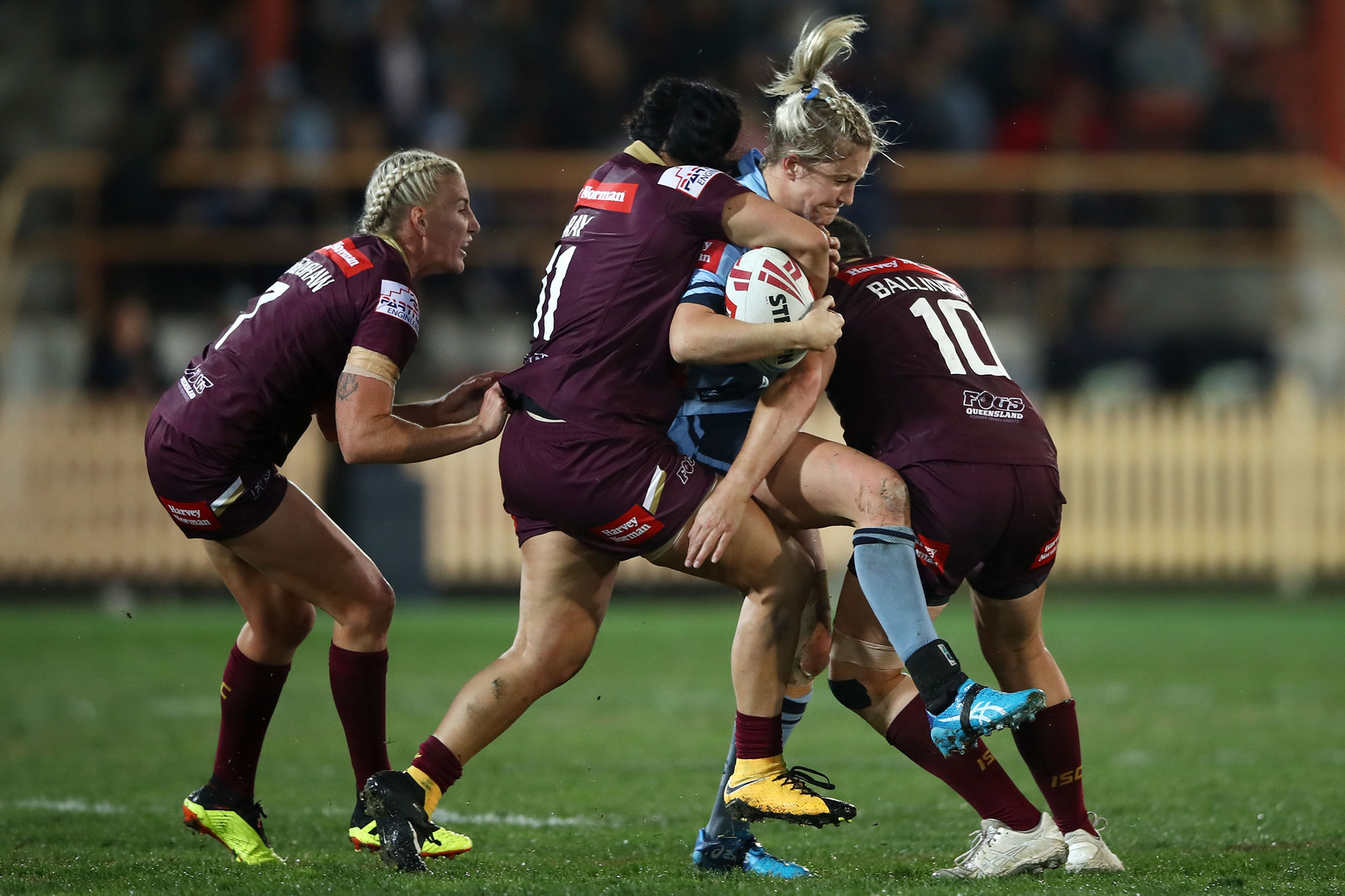 4.
And heavy moments.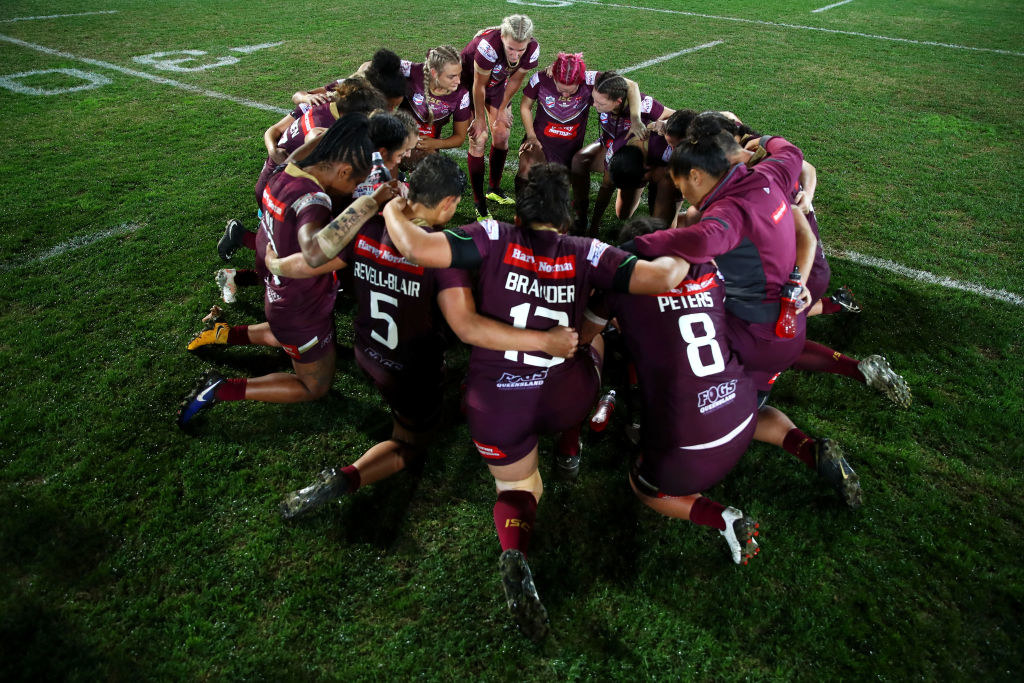 5.
Partners Karina Brown and Vanessa Foliaki were opponents for the night, but kissed and made-up afterwards.
6.
There were a lot of excited young fans.
7.
This under-12s team travelled about 370km from Gundagai to watch the match.
8.
They all waited eagerly to get their balls signed.
9.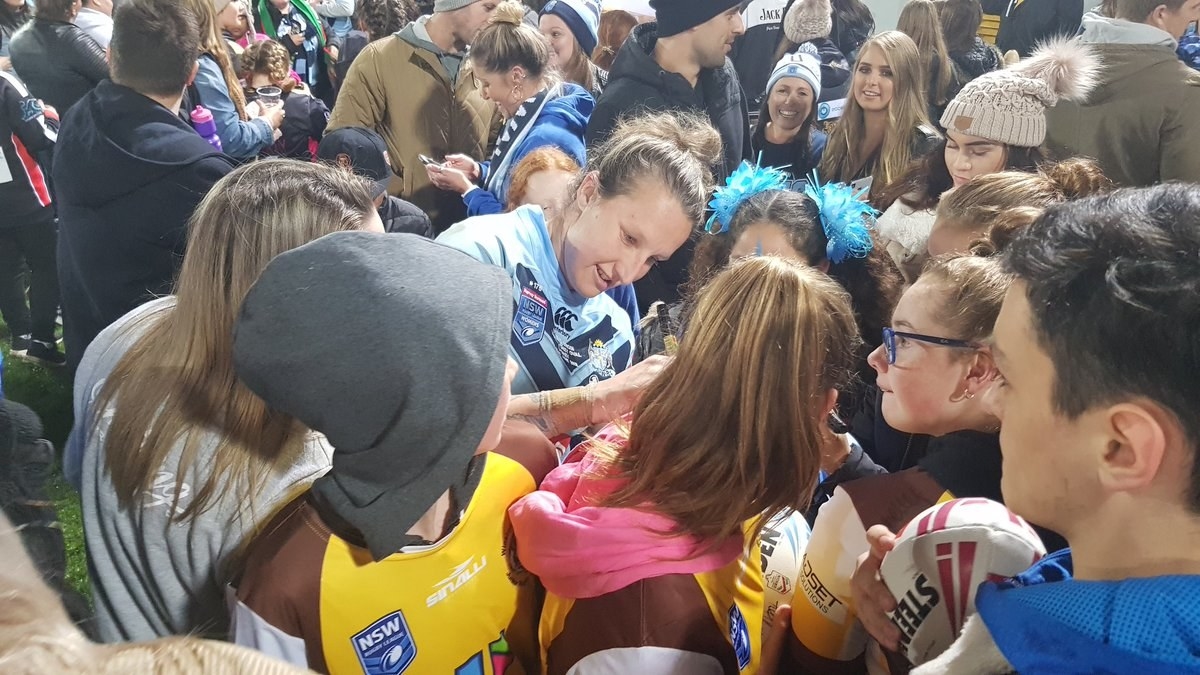 10.
A few young female players scored the chance to play at half-time.
11.
Even the Harbour Bridge was supporting the home team!
12.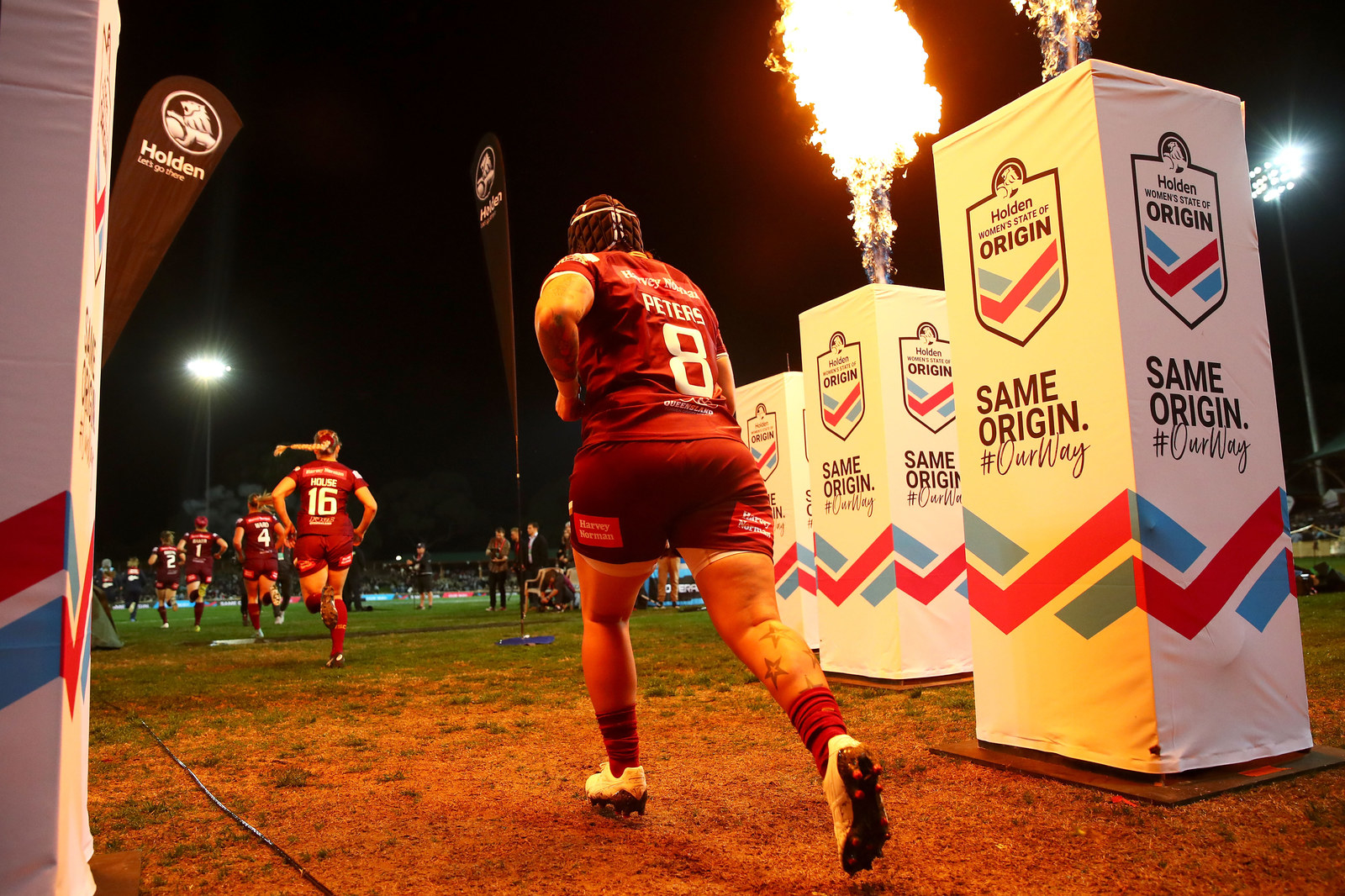 13.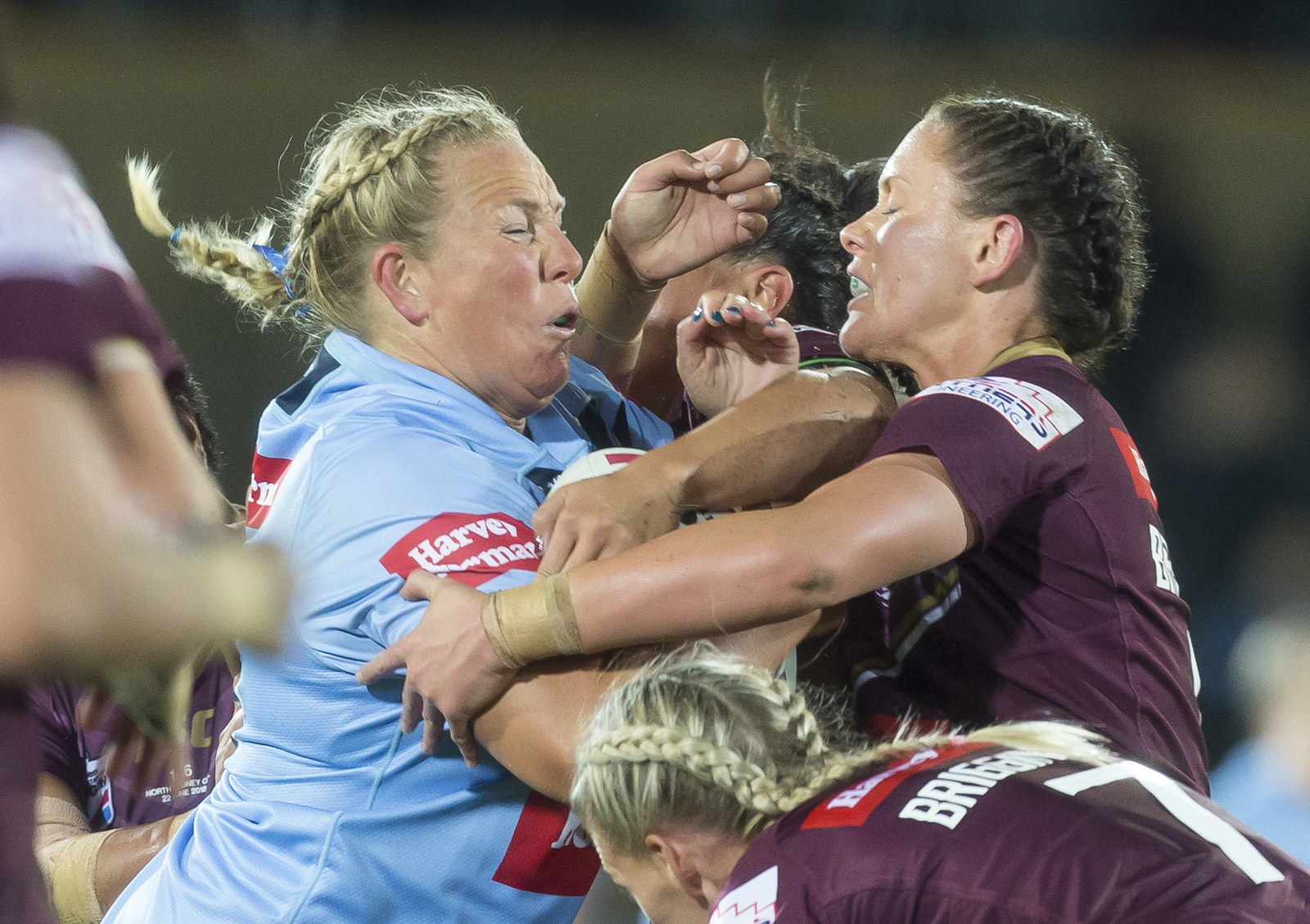 14.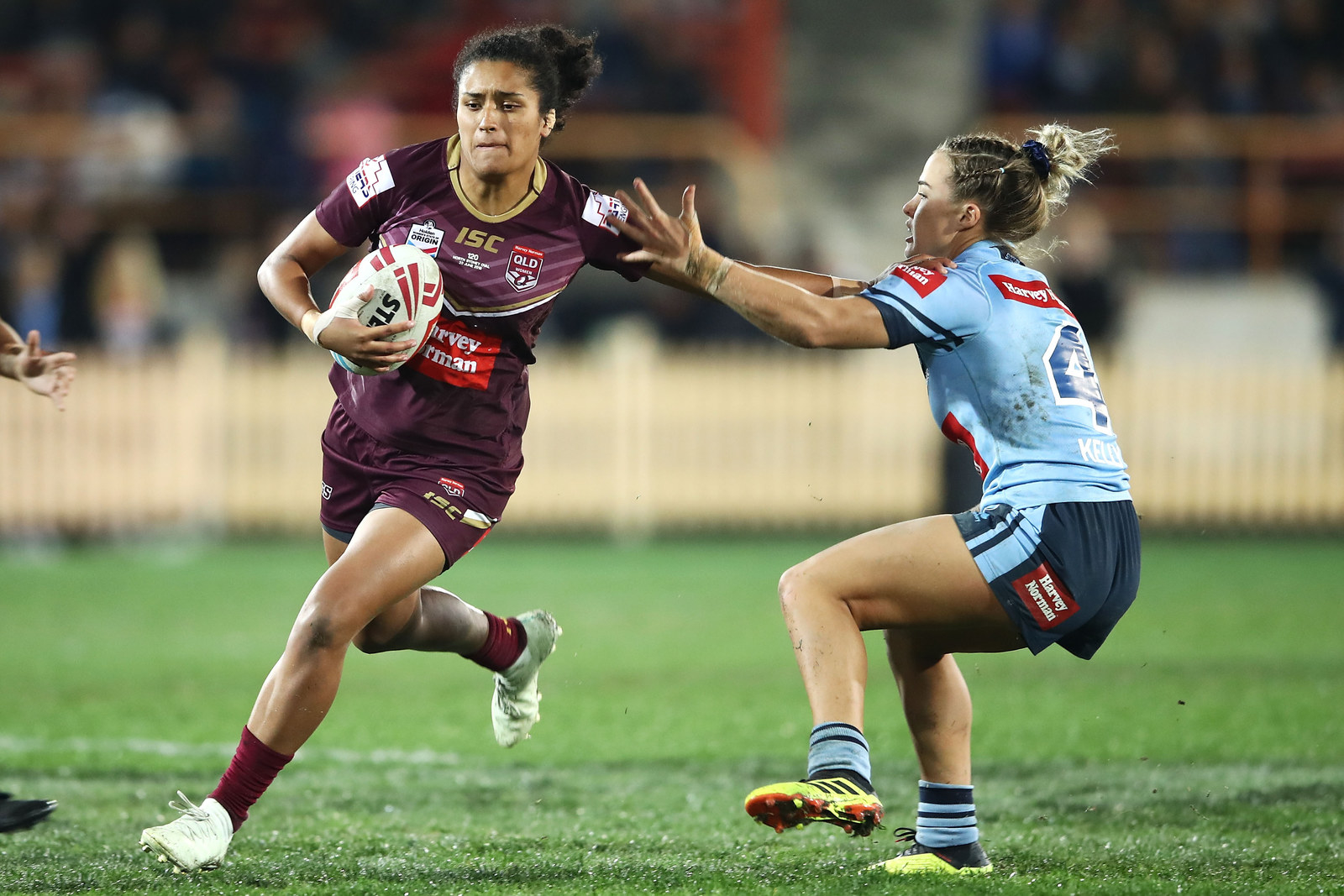 15.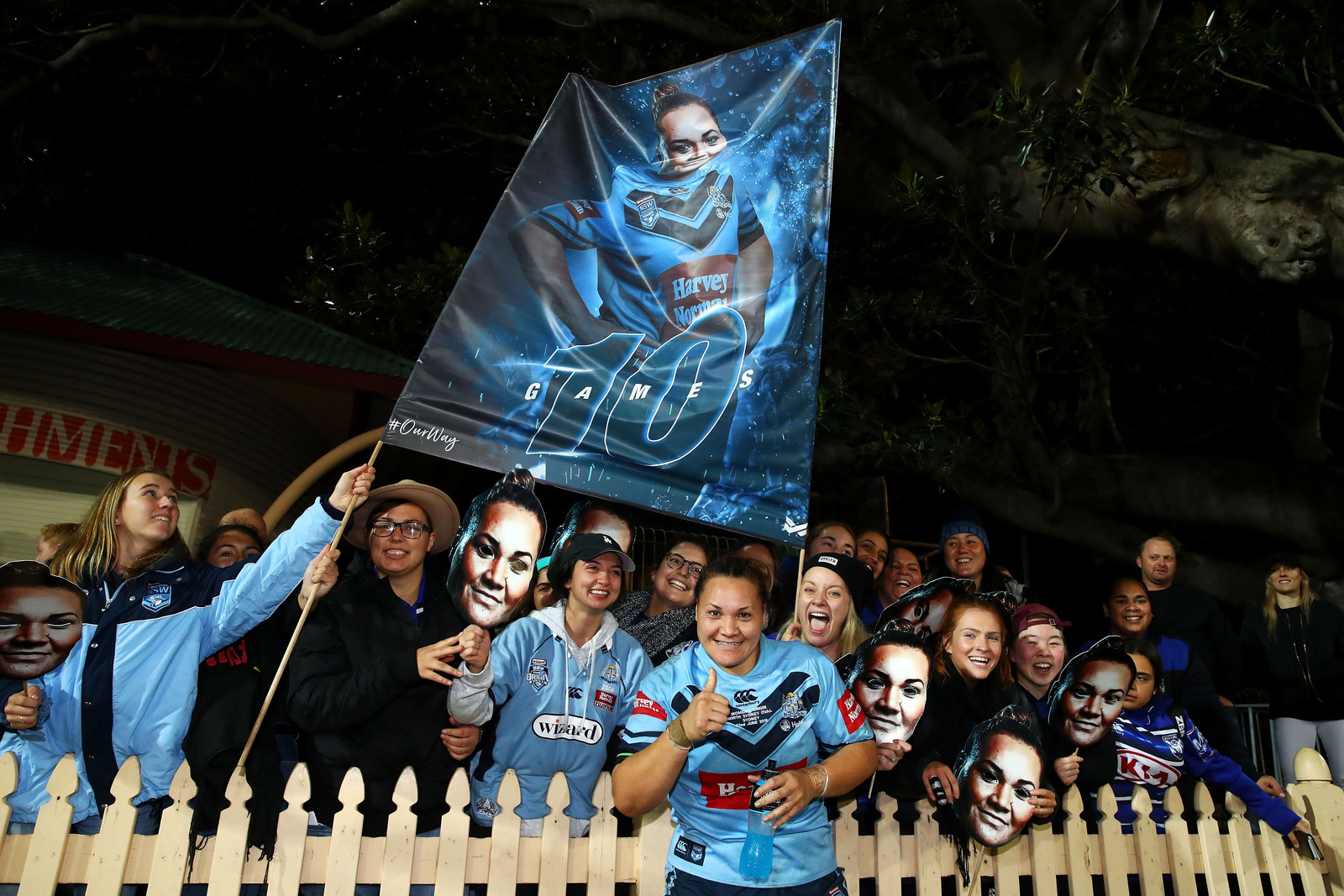 16.