1.
Ena Zeng and Anna Paul, both aged 18, held a sign on which they had drawn text messages.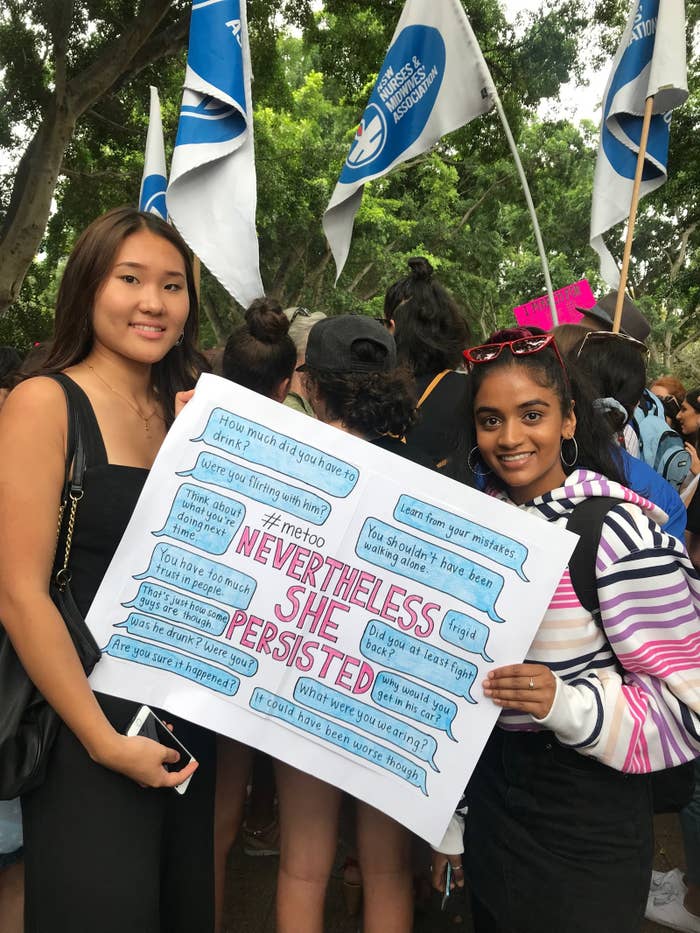 2.
Sofia Ahmad made her own sign for the rally.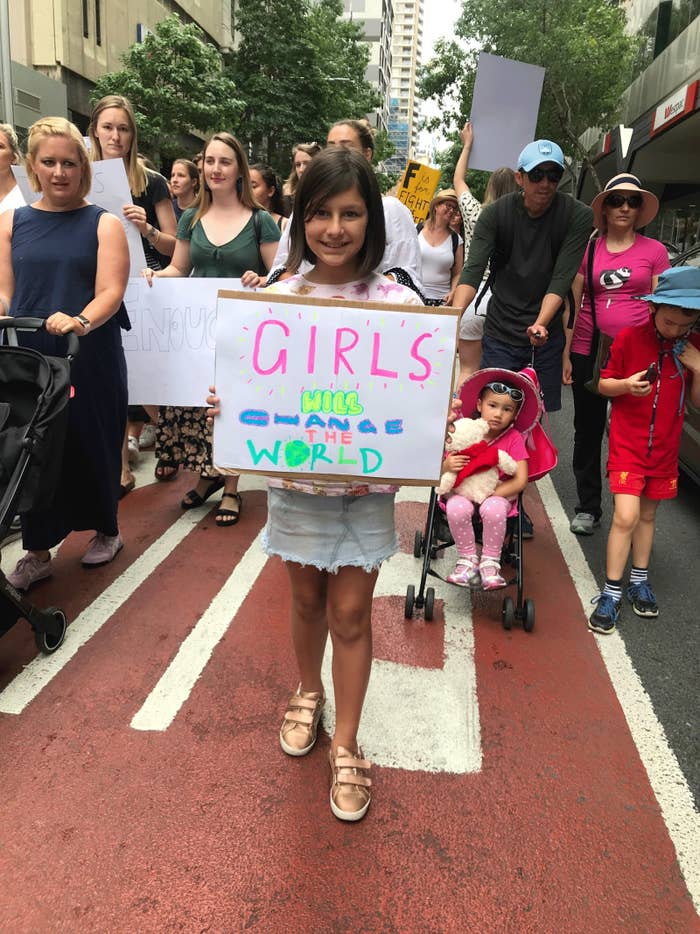 3.
Aditi Verma's sign featured pictures of four women "all killed by the violence of men" in Australia.
4.
Rodney Pratt said turning up to be an "extra body" at the rally was the smallest thing he could do to call for women's safety.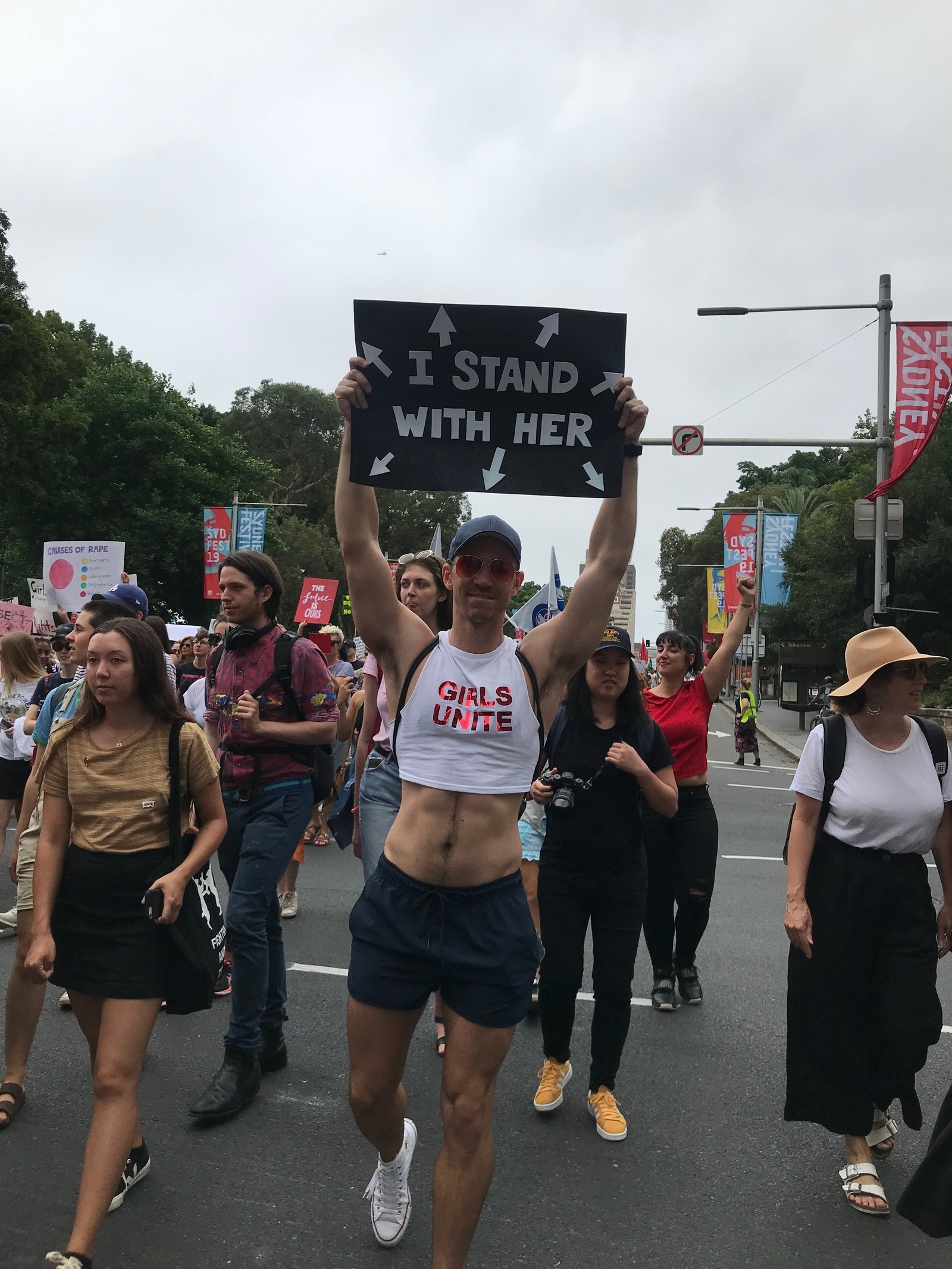 5.
Ali Kitinas chose to reference Britney Spears in her sign because she believes the singer stands for things that women are "constantly criticised for".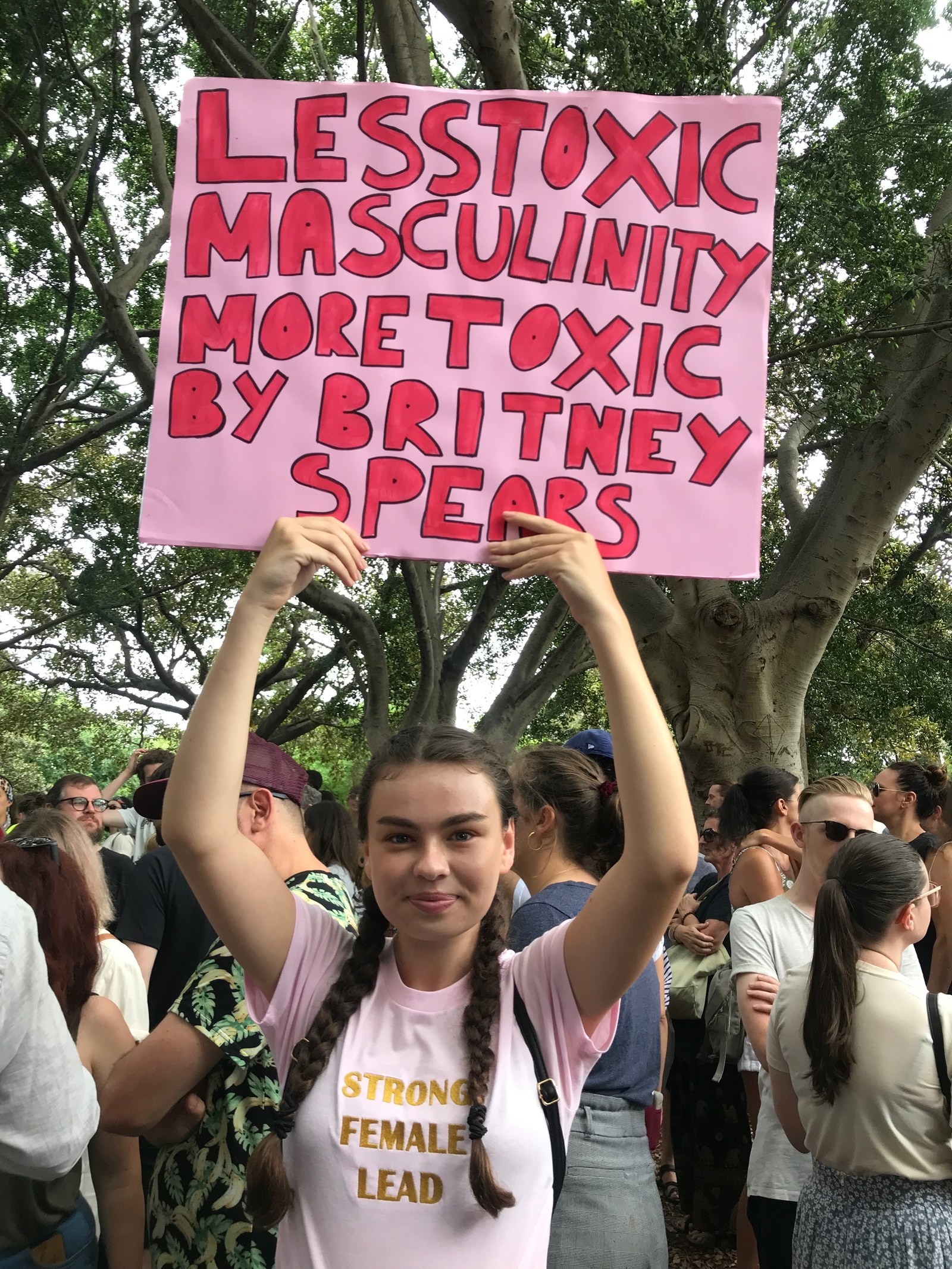 6.
Mother Kerri-Anne Howse and her husband brought their two daughters along to the rally.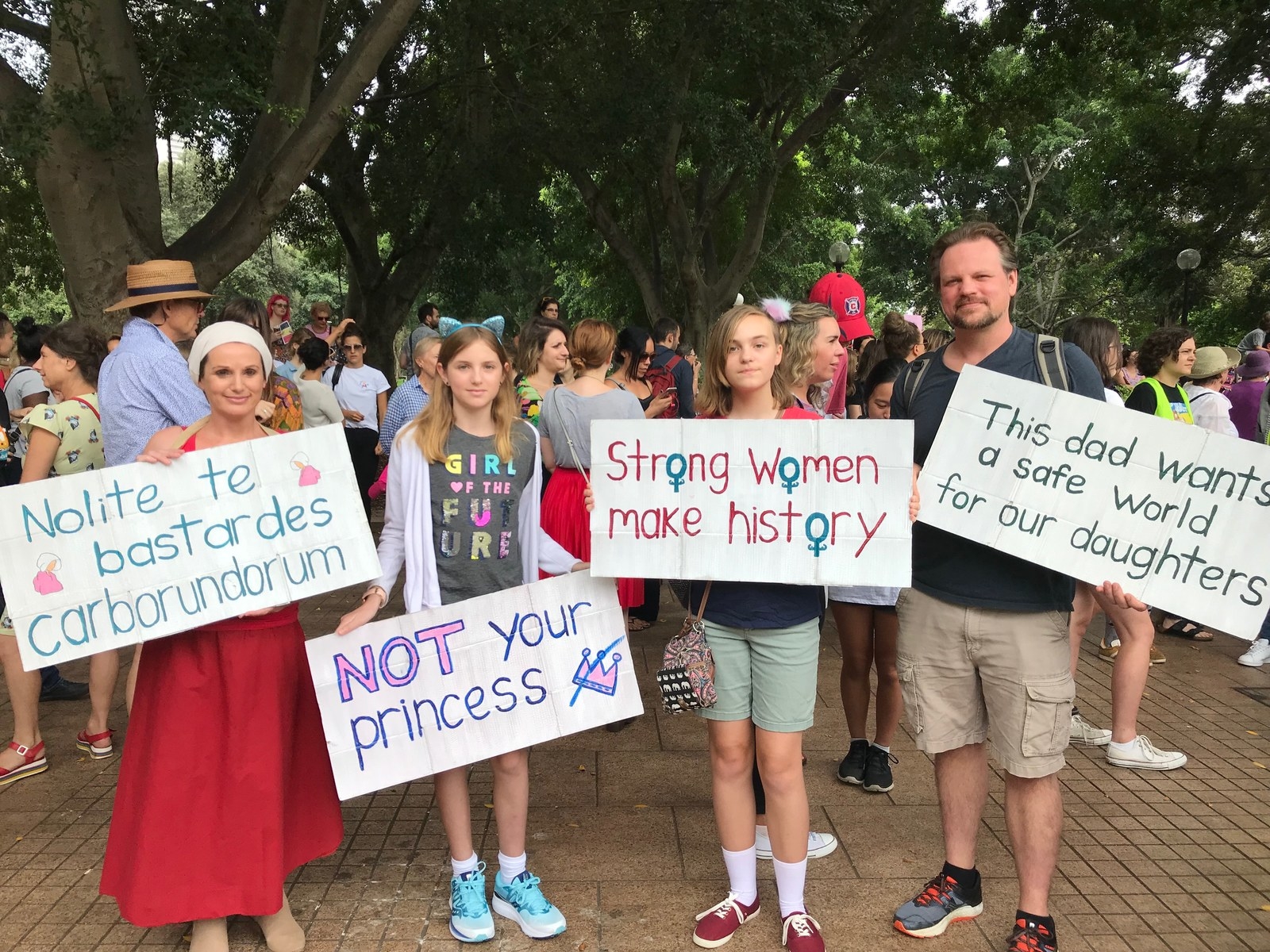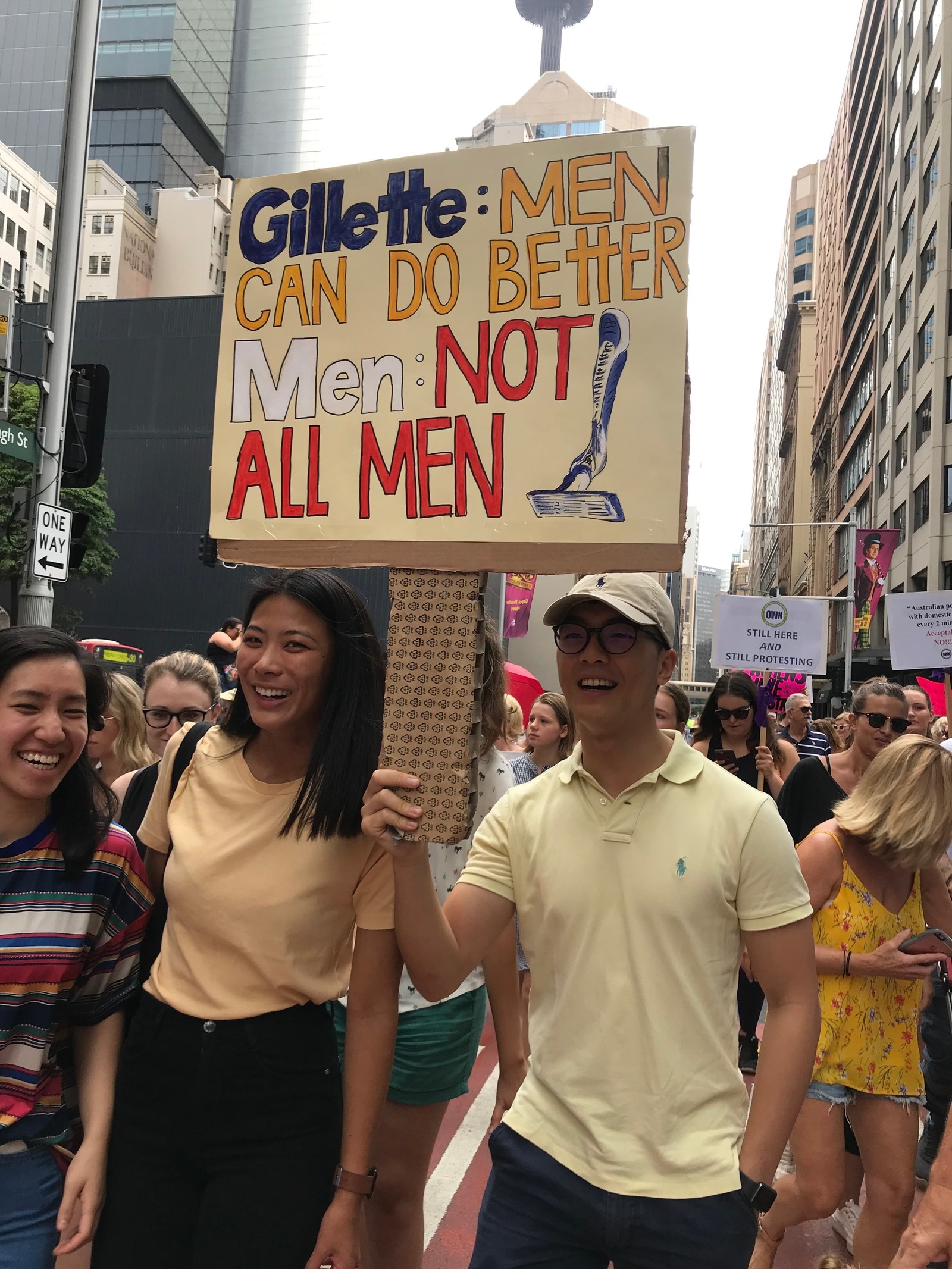 8.
Friends Emma Smedley (left) and Mandy Close (right) marched together.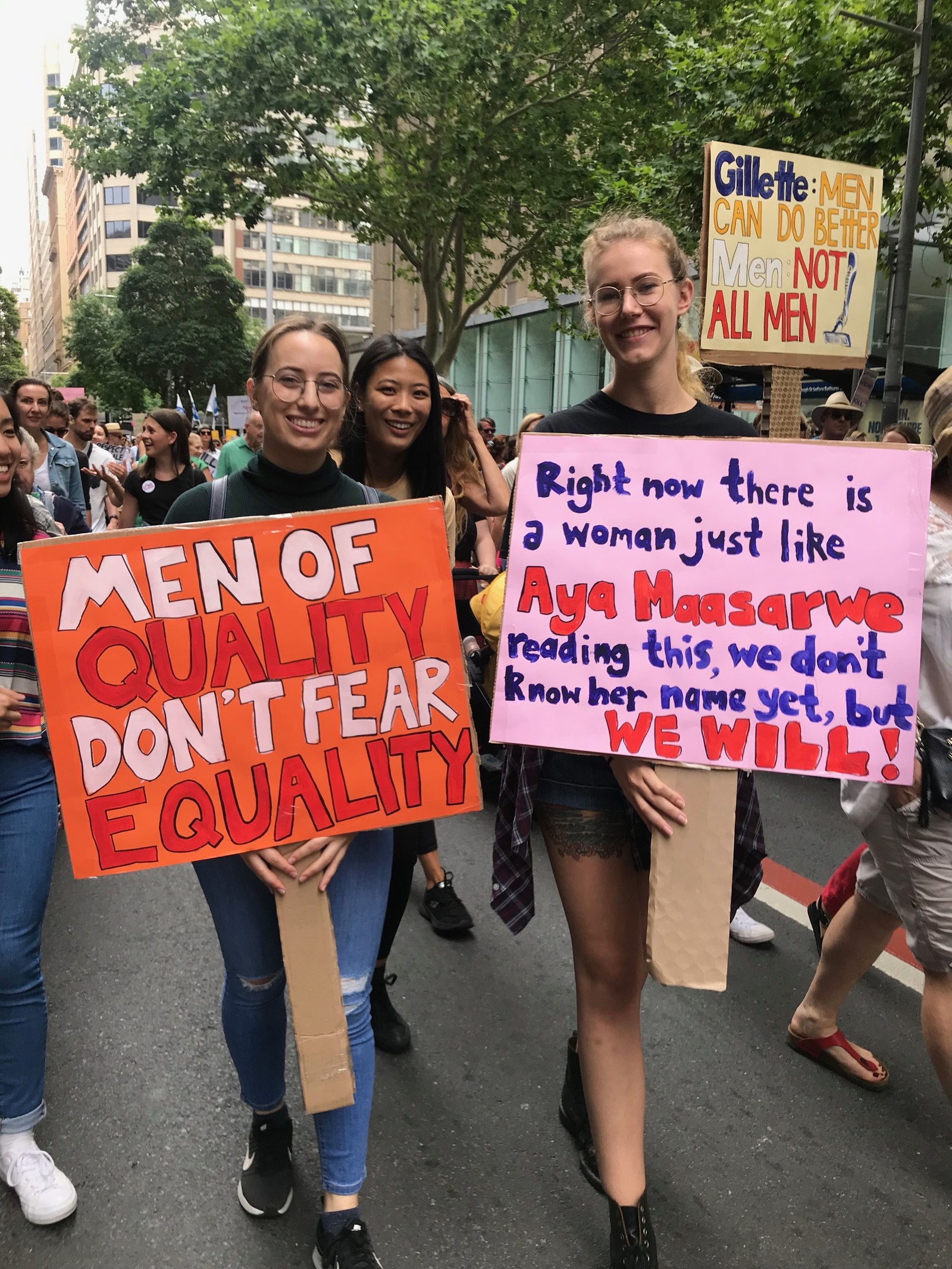 9.
Amber Harrison, 19, and Ali Henry, 20, had signs which centred on sexual assault survivors' experiences.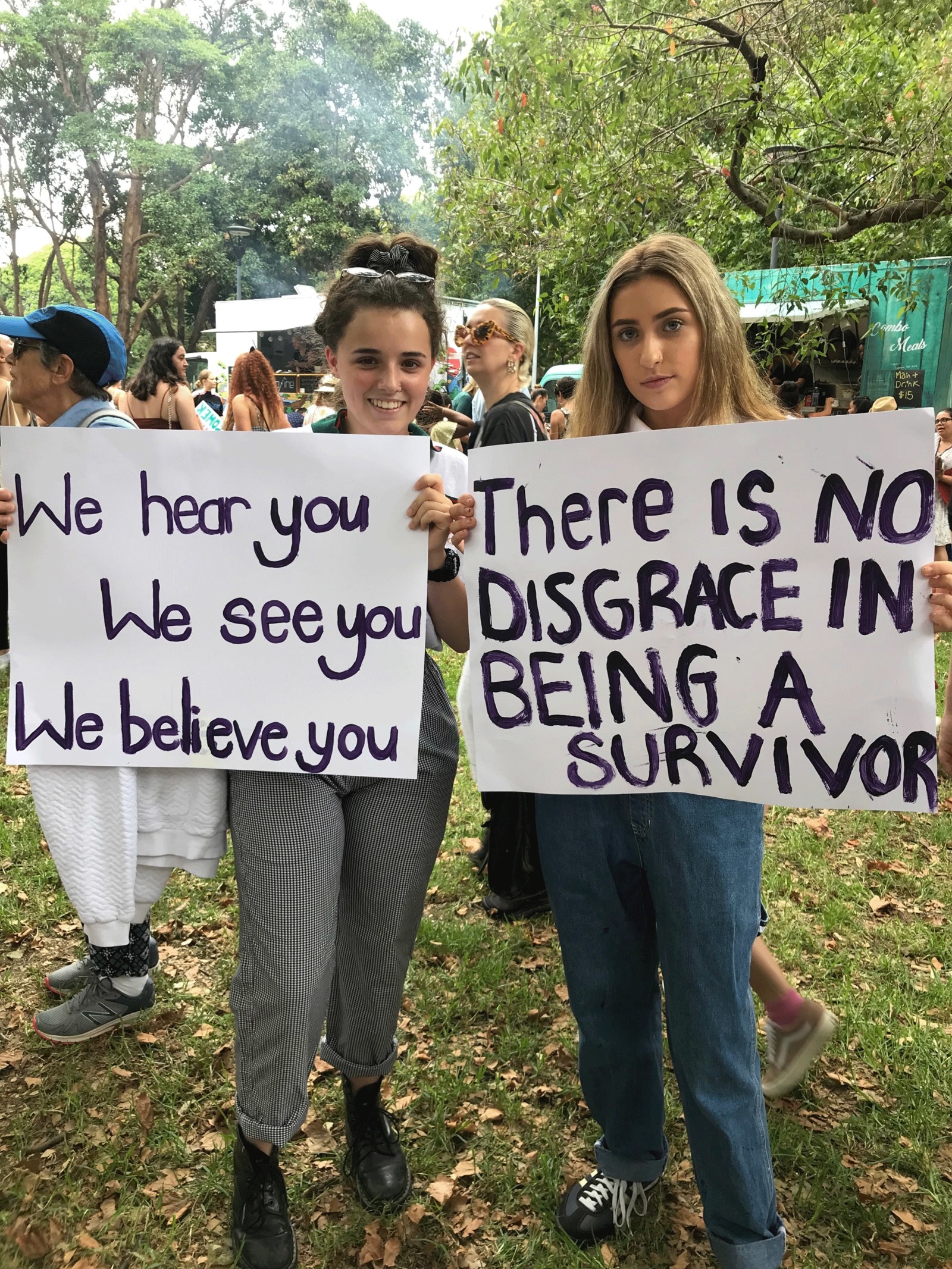 10.
Ida Arnesa and Ruekaya Moussa
 were marching so future generations of women wouldn't have to.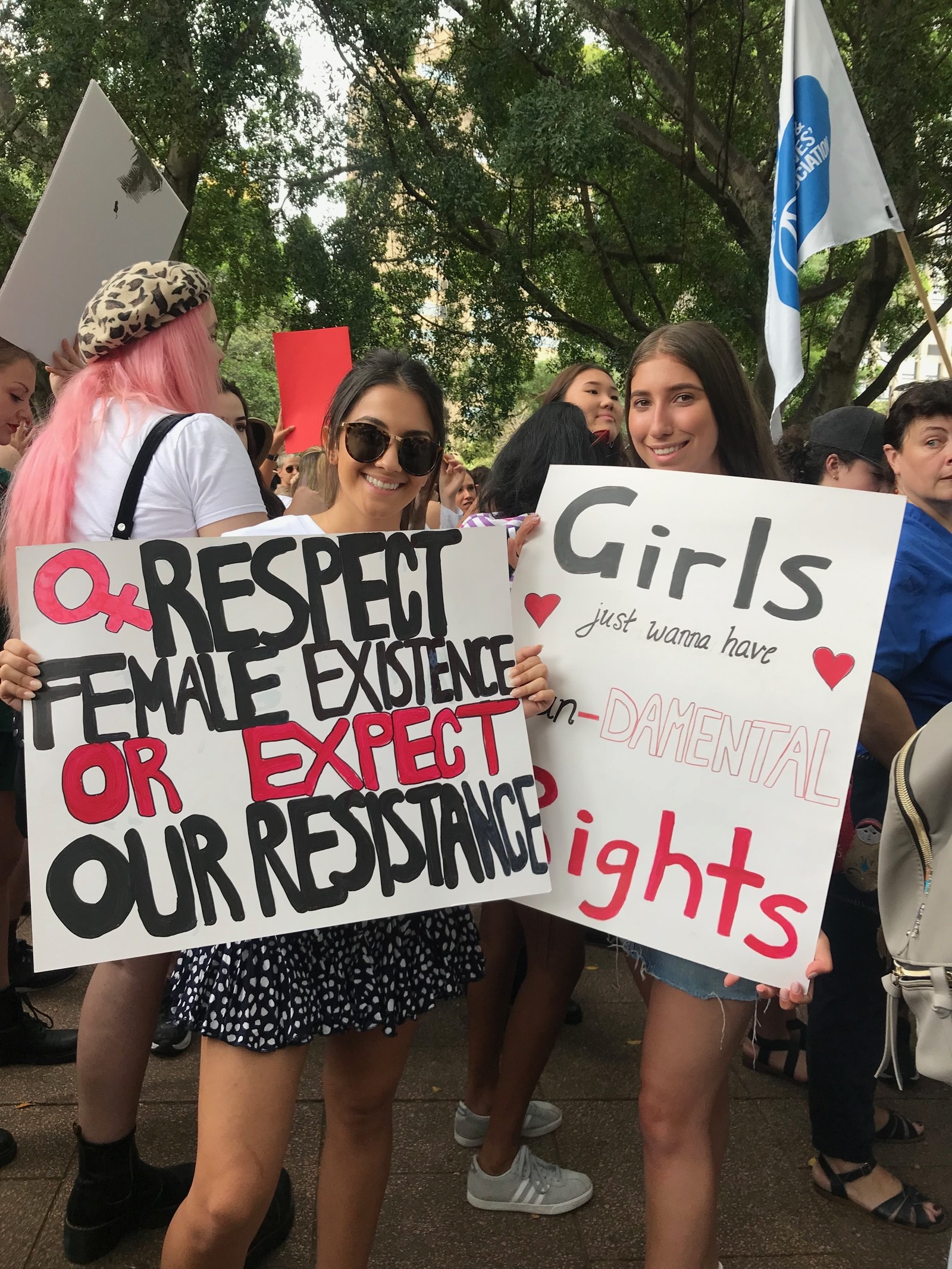 11.
April Reymond and Anna Wilson, both 16 years old, said the hashtag for the event #womenswave showed the power of women working together.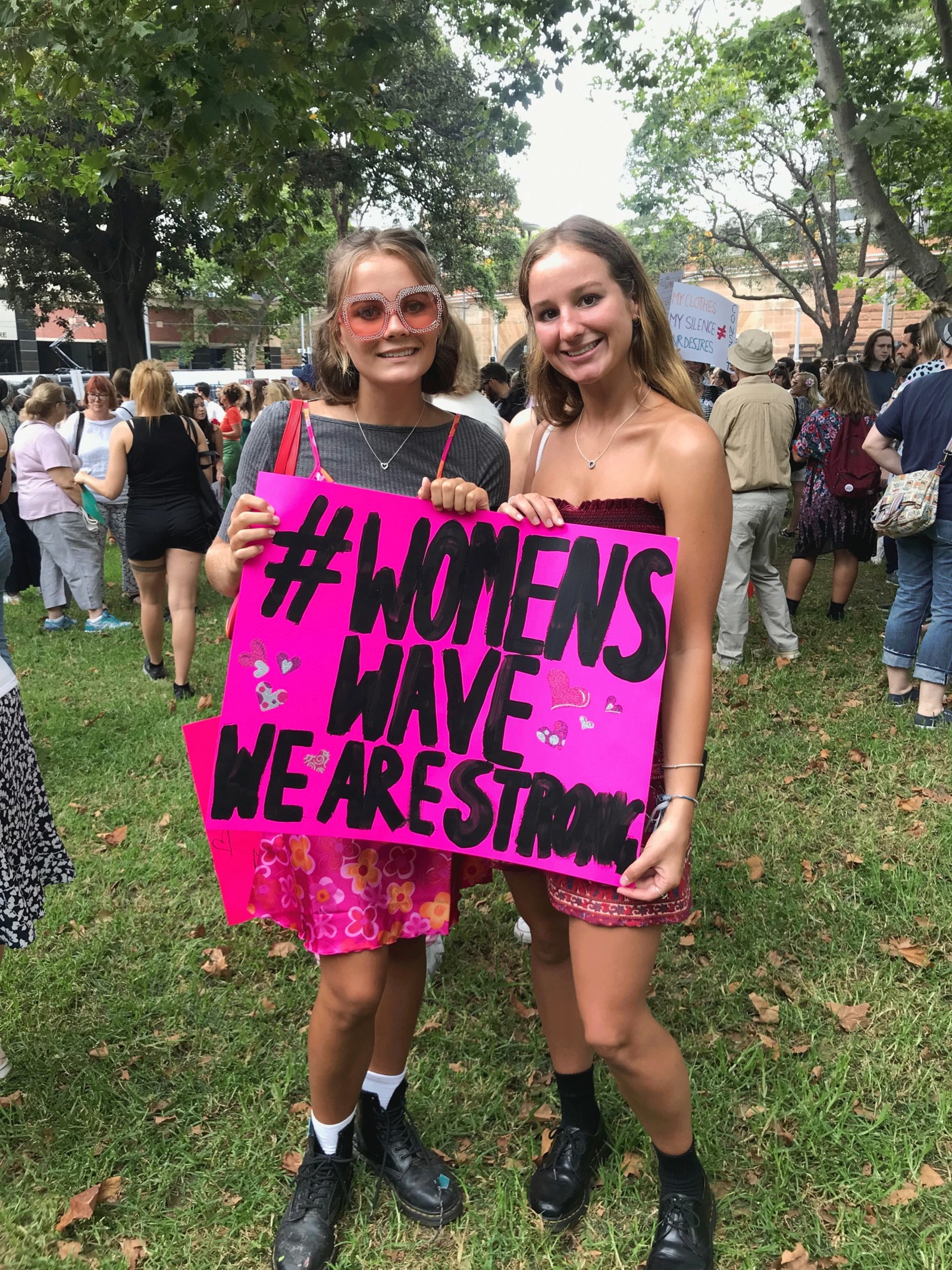 12.
Melanie Megale (left), 16, said no-one wants to be out there marching because "we shouldn't have to".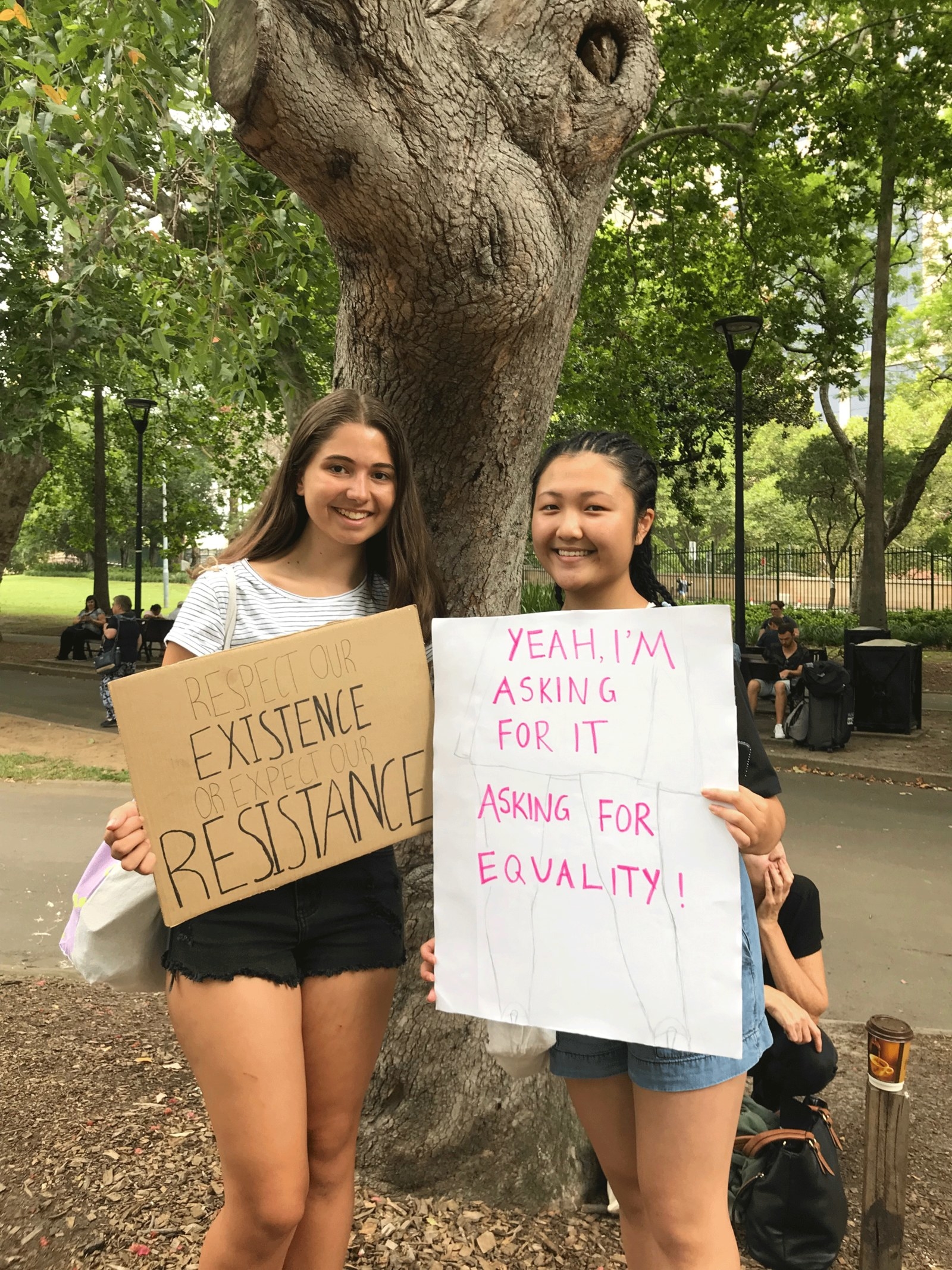 13.
Meredith Whitworth, 37, kept her sign to a single word because she wanted to "keep it simple".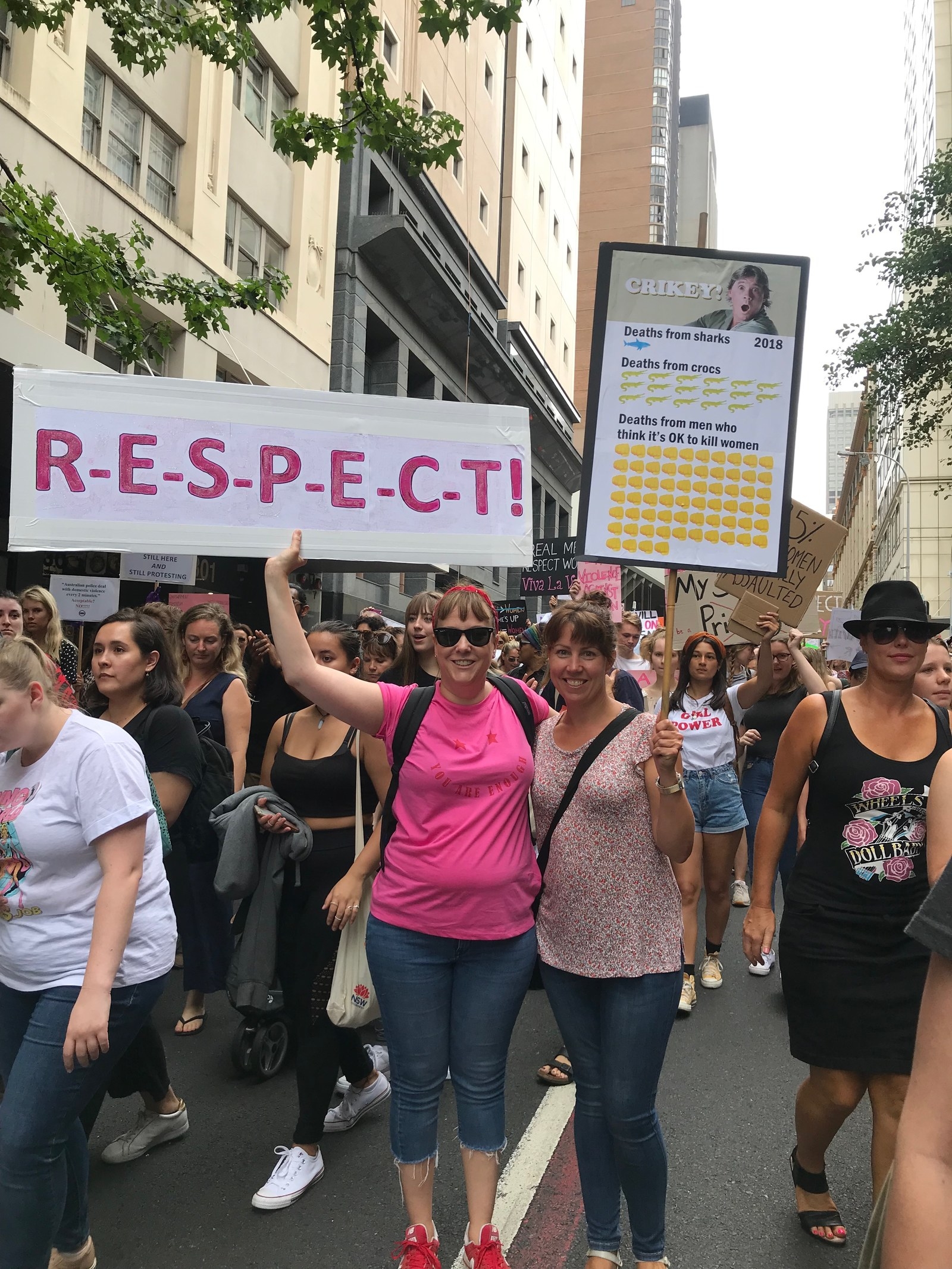 14.
"Angry women help change the world because they are brave enough to protest for what they want," Jenny Lin, 15, said.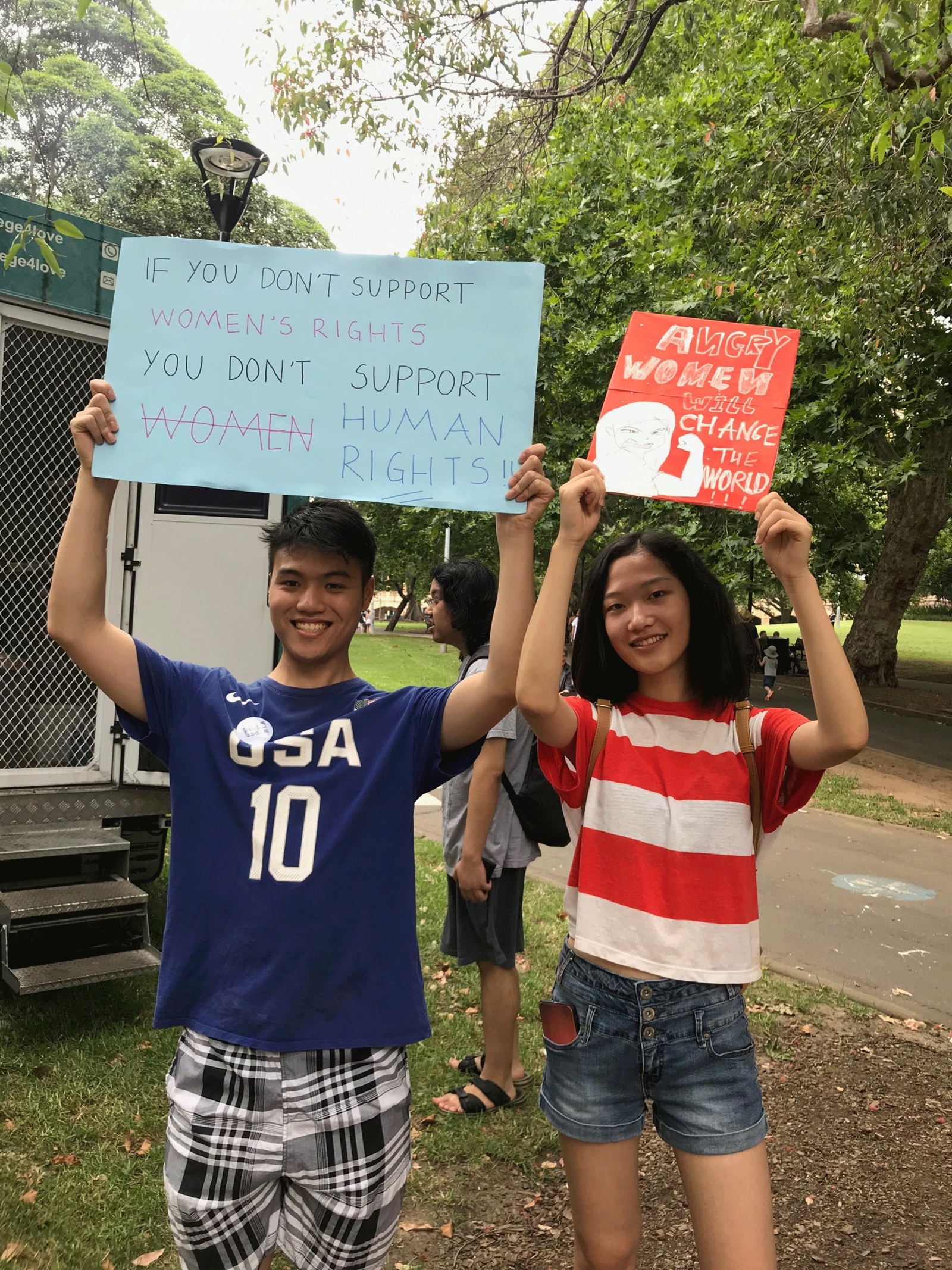 15.
Alex Fittler said she was "sick of white feminism in general" and wanted it to be more inclusive.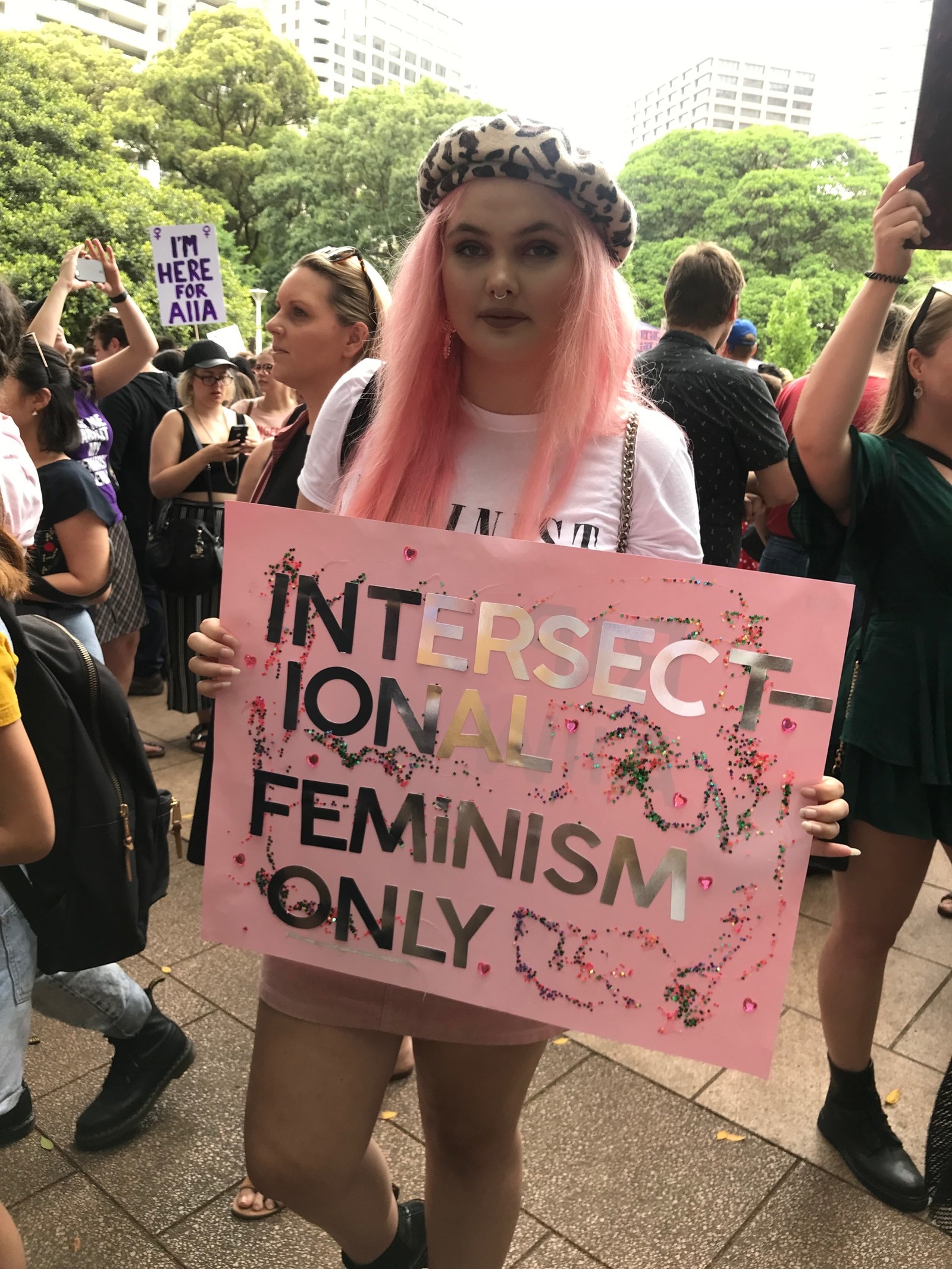 16.
Isabella Mamas and Zoe Jacques, both 19, turned up to march for the safety of women.
17.
Jill Thelander said she wanted a pun on her sign: "Women are always under the cosh!"