The Australian women's 4 x 100 metre freestyle relay team dominated the pool on the first night of the Rio 2016 Olympic Games.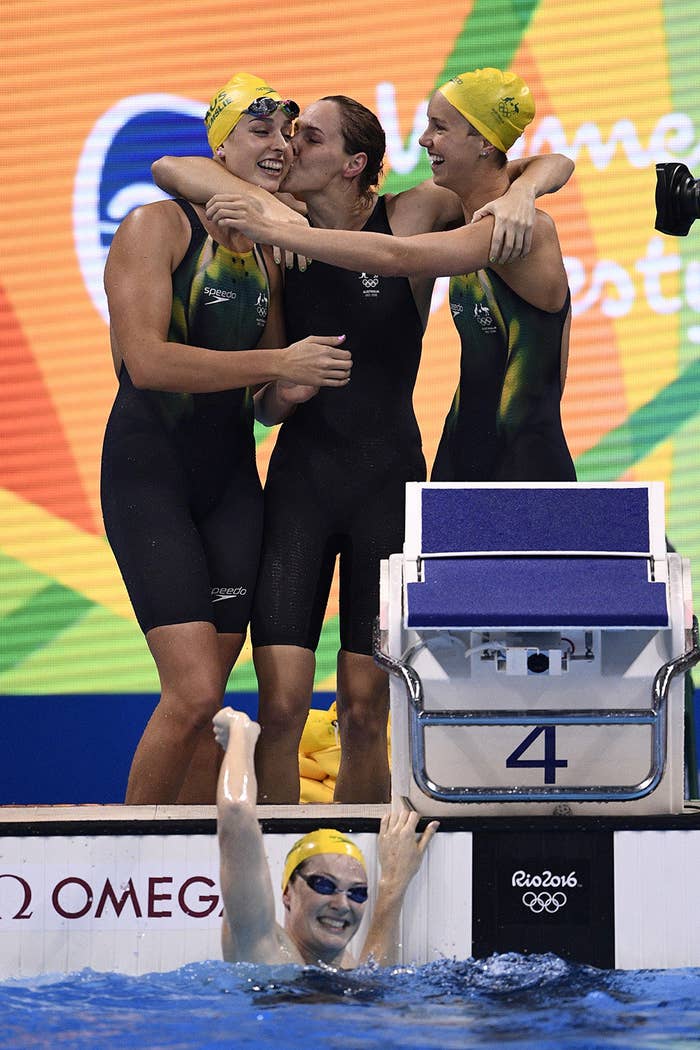 Brittany Elmslie, Emma Mckeon, and sisters Bronte and Cate Campbell embraced after breaking their own world record.



The victory was particularly sweet for Elmslie, who had a health scare last year undergoing surgery to remove a benign growth in her breast.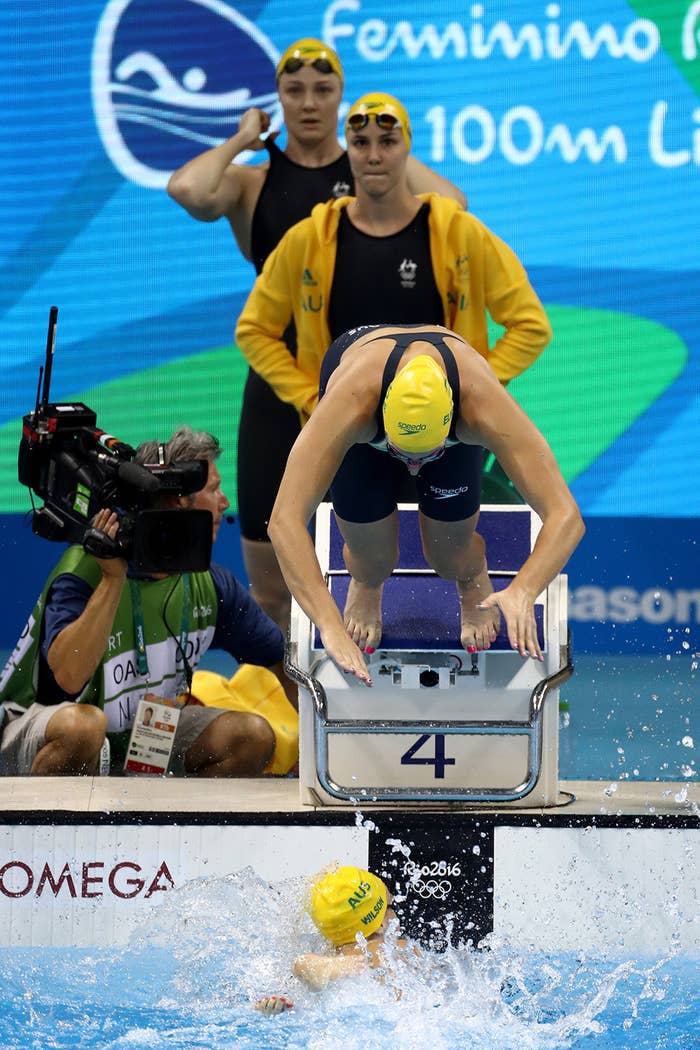 "In the marshalling room we were trying to relax by singing some songs," Elmslie told the Seven Network.
"To actually pull it off and do it again it's just unbelievable."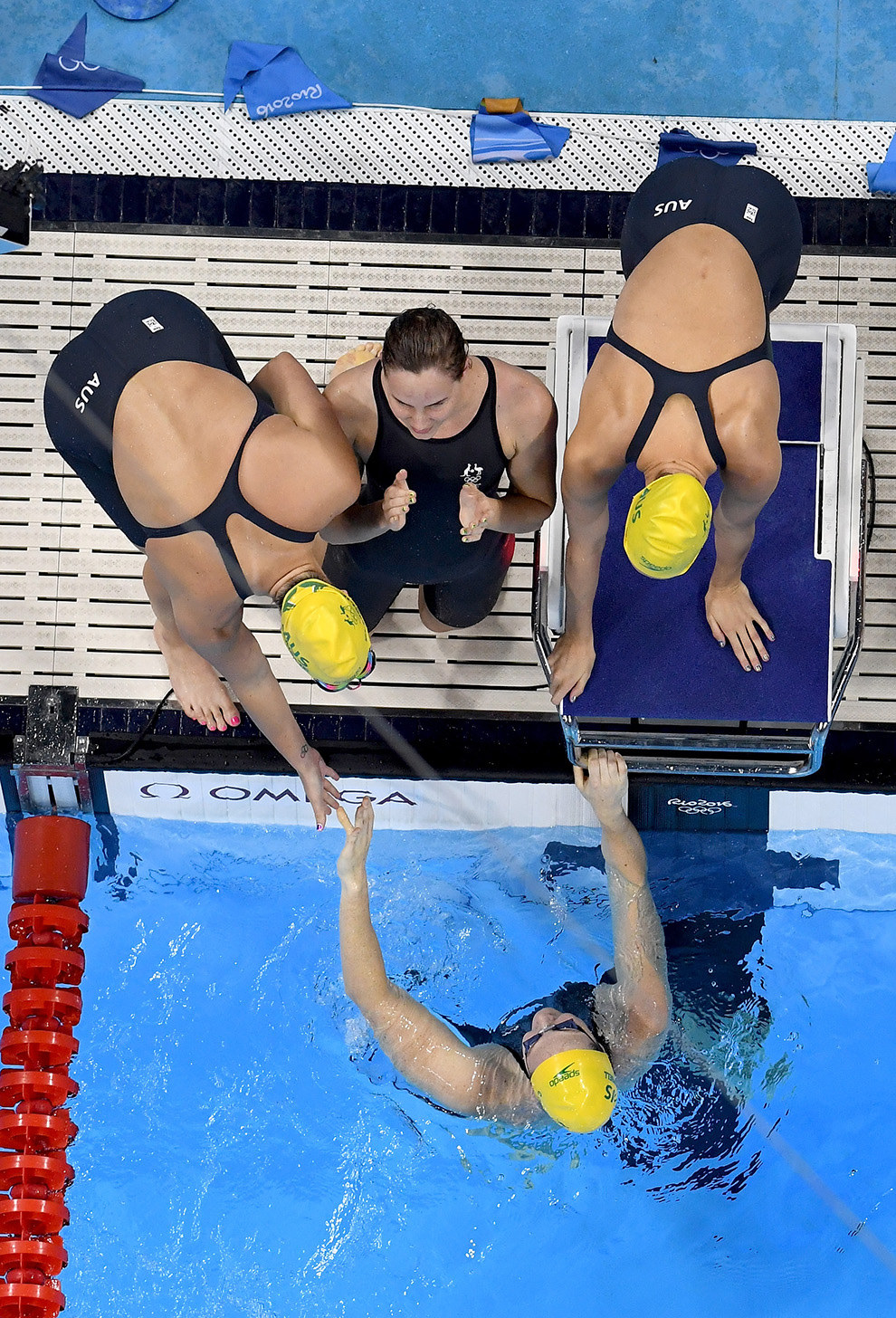 Bronte Campbell admitted the foursome sung "from the window, to the wall" from the song "Get Low" by Lil Jon and The Eastside Boyz to calm their nerves before the event.

Aussie Aussie Aussie, oi oi oi!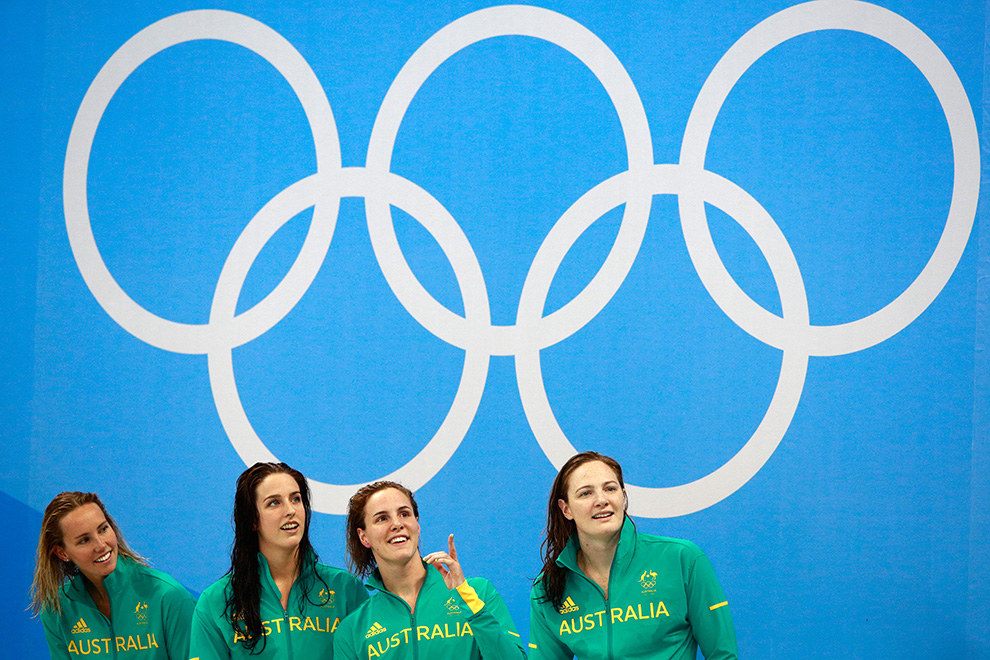 CORRECTION
Cate Campbell is a member of the Australian women's 4 x 100m freestyle relay team team that won gold. A previous version of this post incorrectly spelled her name as Kate Campbell.