Tracy McLeod Howe has departed as White Ribbon Australia's chief executive, three weeks after the anti-domestic violence organisation withdrew a statement saying "all women should have complete control over their reproductive and sexual health".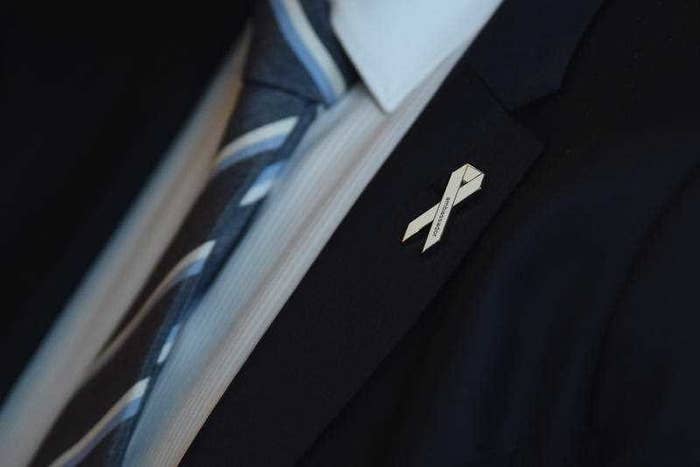 Many people were angry with McLeod Howe and White Ribbon Australia when BuzzFeed News last month revealed the organisation had retracted the statement, first issued in February 2017.

BuzzFeed News understands members of the organisation contacted a number of pregnancy option counselling and sexual health providers to notify them of the shift on the morning after politicians voted to decriminalise abortion in Queensland.

"We have withdrawn it because we are agnostic until our stakeholders tell us it is important to most of them," White Ribbon's new chief executive Tracy McLeod Howe told BuzzFeed News.

"My job is to represent a movement of diverse members of a community who range in age and gender and religion and viewpoints."
The day after her comments were published, McLeod Howe issued a "mea culpa" via Women's Agenda and said she would reinstate the organisation's reproductive rights policy on the website "where it will remain pending stakeholder consultation".

White Ribbon Australia's board of directors announced on Friday that Delia Donovan, who was previously the organisation's community and programs director, had assumed the role of acting chief executive.
"We thank Tracy for the past three months and we wish her well in her future endeavours," acting chair Ian Carter said in a statement.
McLeod Howe told The Australian she was forced out of her job by a board that didn't back her vision for change, and said it had nothing to do with her decision last month to withdraw the statement.
"Some things between myself and the board did not gel, and it ­became clear I was not their cup of tea," she said.
"Certainly taking down the reproductive rights paper, and quickly reinstalling it when it became a Twitter storm, was not helpful to anyone."
Earlier this month the board "affirmed" the statement in support of reproductive rights, which was republished on the White Ribbon website after being temporarily removed.

"This statement was never open for debate or consultation and should not have been withdrawn from our website," Carter wrote in an email to a women's health organisation.

"We very much regret any confusion or distress that has been caused by recent communications on this issue."
If you or someone you know is experiencing violence and need help or support, there are national and state-based agencies that can assist you 24 hours a day, seven days a week. Call 1800 RESPECT (1800 737 732).