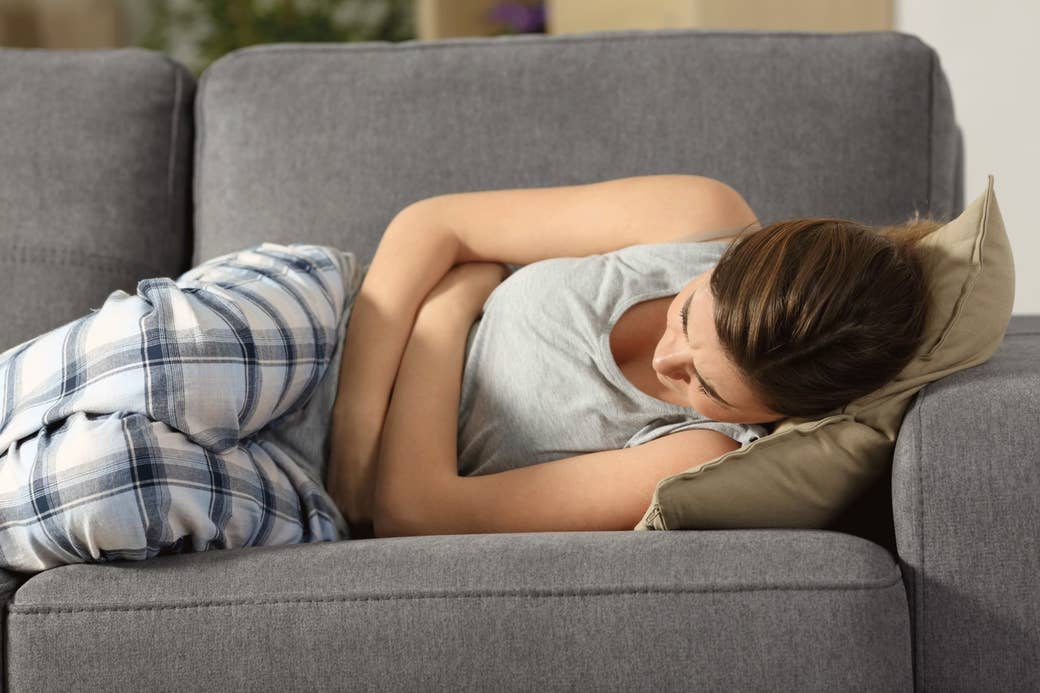 When Olivia — a pseudonym to protect her privacy — arrived home after having a hormonal intrauterine device (IUD) inserted at Wagga Wagga Base Hospital in October, she knew something wasn't right.

"That night I felt like I was in labour, and I have a high pain threshold," the 31-year-old mother told BuzzFeed News.
"I honestly felt like I was having contractions. I was in agony."
She had chosen to have the contraceptive device inserted at the hospital because private obstetrician-gynaecologists in the region charged between $400 and $600 for insertion.
"The hospital provides it for free, but because it is the public system you have to go on their time frame, so I waited a month and a half to get it done," she said.
Olivia had a urine pregnancy test at the hospital to confirm she wasn't pregnant before the device was inserted.
"It came back negative," she said.
When she was in pain that went beyond the "expected cramping and some bleeding" of an IUD insertion, Olivia went to the hospital's emergency department and said she was given painkillers, including Fentanyl.
"They kept pumping me full of Endone and codeine and Panedeine and my temperature was spiking so they kept me in overnight and released me the next day with painkiller scripts," she said.
Olivia said she was told to wait 24 to 48 hours to see if the pain subsided.
"I went to work on the pain medication because I am a single parent so I couldn't afford not to work," she said. "I finally ran out of pain medication and the pain [level] was at what it was originally."
When Olivia presented at the emergency department in pain on a Friday night, five days after the insertion, blood tests revealed she was in fact pregnant.
"Then it was panic mode," she said.
"Every doctor, every sonographer, every nurse I came into contact with, panicked. They said 'we have never seen this before, we don't know what to do'."
Next came an exhausting and painful three weeks in which the pregnancy wasn't far enough along for doctors to tell if it was ectopic — in which the embryo attaches outside the uterus, which would help explain Olivia's pain — or if it was in the uterus.
"It meant every two or three days I had to go in and see the gynaecologist, have more blood tests taken and take more painkillers until they knew where the pregnancy was," she said.
An ultrasound ultimately showed the embryo was in utero and not the fallopian tubes, but Olivia said she was told to wait a few more weeks to confirm this.
"The doctor said 'if you experience bleeding and pain, I need you go come in immediately because you are at a higher risk of having the IUD perforate [the uterus] because you're pregnant'," she said.
"My mother was on constant standby in case something happened during the day and she had to grab my son from school."
Olivia said she was told, even with the risk of a perforation, she wasn't considered enough of a medical emergency to operate, and that doctors were concerned about removing the IUD and causing a miscarriage.
"I was on heavy duty pain relief and trying to work while caring for my little boy and keeping safe," she said. "But apparently even the risk of perforation didn't make me enough of a medical emergency to operate."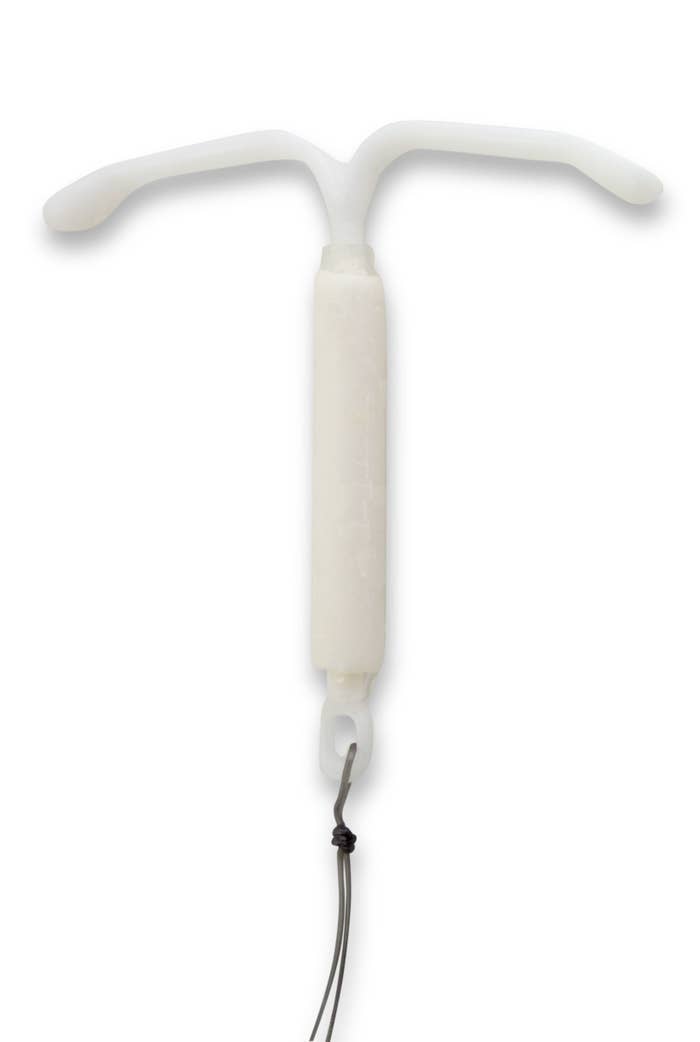 Olivia asked the hospital to remove the IUD and to give her a surgical abortion.
She had chosen to get a long-acting reversible contraceptive because she did not want any more children and IUDs have a high efficacy rate.
"I was not in a position financially to give up work to carry a baby, and I have a little boy who is my world, but I had a very difficult pregnancy," she said. "I lost 20 kilos during my pregnancy because I was that sick."
Continuing a pregnancy would also have meant going off the antidepressants Olivia uses.
"I was not in a situation to go ahead with a pregnancy," she said. "I made the mistake of saying that I didn't want to keep the pregnancy, and I think it gave the hospital this window where they thought they didn't have to deal with it."
Olivia said she was told by her treating gynaecologist that there were potential complications, but that the hospital had the capability to remove the IUD, perform a surgical abortion and reinsert the IUD.
"But he said the hospital wouldn't because it was a viable pregnancy, even though the IUD itself could have caused a miscarriage and they are pumping me full of painkillers," she said.
"They couldn't see me as a woman who needed help. I was told 'your life is not at risk'."
When Olivia's doctor spoke to hospitals in Melbourne she said he was told she qualified as a medical emergency: "If I was in their hospital I wouldn't have had to pay for a termination and removal of the IUD and reinsertion."
Instead, Olivia's mother took a day of carer's leave and drove her to a private clinic in Canberra where she paid $540 for a surgical abortion, IUD removal and reinsertion.
"This is a few weeks before Christmas and it wasn't the best time to be having to fork out that sort of money as a single parent," Olivia said. "I was planning on taking my son on his first holiday."
Olivia said she believes the status of abortion in New South Wales' criminal legislation was a factor in her treatment.
"Why should people in a regional area suffer because a doctor has deemed [abortion] is not OK and the government has deemed it not acceptable?"
A woman and her doctor can be convicted for an unlawful abortion in NSW, but case law has established that abortion is lawful in the state if the doctor has an honest opinion that continuing the pregnancy would be seriously harmful to the health of the woman.

In May 2017 a law that would have removed abortion from the NSW Crimes Act was voted down by the state's parliament, with only 14 MPs voting in favour of it and 25 voting against it.
More than three in every four people surveyed in a NSW poll had no idea abortion was a criminal offence in their state, and 73% thought the procedure should be decriminalised, according to data released last year.
"In my case contraception failed, but it shouldn't be dealt with on this case by case situation where the hospital decides," Olivia said.

"Women in regional areas should feel supported and safe in their decision without feeling like they are going to be judged by someone who has no idea what they are going through."

Wagga Wagga Base Hospital's director Helen Cooper said the hospital was unable to comment on specific patients for privacy reasons.
"Wagga Wagga Base Hospital regrets any distress caused to [Olivia] and is reviewing the case," Cooper said in a statement provided to BuzzFeed News.
"Care for patients undergoing [hormonal IUD] insertion at Wagga Wagga Base Hospital [is] provided according to the patient's clinical needs, including tests for pregnancy exclusion and management of complications should they occur."
Cooper referred to NSW Health's policy governing terminations of pregnancy.
The policy explicitly states an abortion is lawful in NSW if the woman has consented and the medical practitioner believes the procedure is necessary to prevent serious danger to her "life, or physical or mental health" and notes that these grounds can be medical, economic or social.
Cooper said that all pregnancy terminations at the hospital were "performed by specialist obstetricians who are credentialed to perform this procedure" but did not explain why Olivia was denied the procedure.
In South Australia abortions must take place in a prescribed hospital, but widespread public provision of abortion is lacking in other jurisdictions where women often need hundreds of dollars at short notice to terminate a pregnancy at a private clinic.
In February BuzzFeed News spoke to a woman in another health district in regional NSW who was turned away from her closest hospital and forced to drive six hours to another hospital for a minor operation after a failed medical abortion.