Abby Stapleton was "really excited" last August when the Australian Human Rights Commission launched a historic nationwide survey about sexual assault and harassment at universities.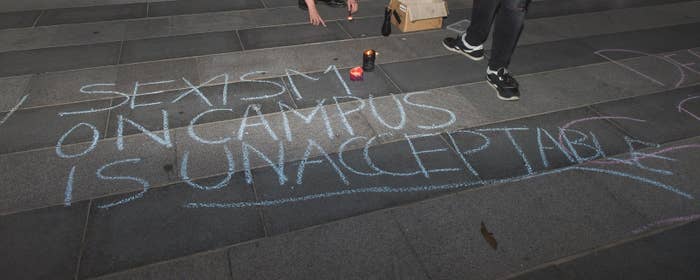 "There had been this huge public outcry about sexual assault on campus and we were seeing something done, and on a big scale, for the first time," Stapleton, who is the Women's Officer for the National Union of Students, told BuzzFeed News.
Universities Australia, the peak body representing the interests of Australia's universities, then tipped $1 million into the study, which was rebranded with the slogan: "Respect. Now. Always."
"It all started to go down when Universities Australia came in and committed $1 million of funding, and since then we have seen a complete overhaul of what the purpose of the survey is," she said.
Stapleton, who is a member of the Australian Human Rights Commission working group on the project, said universities would not be compelled to release their own data, even though this would propel change and improve student safety.
Today Stapleton joined students and sexual assault survivors to condemn Universities Australia over what she said was "grossly unethical research" that "exploited rape survivors" because the study did not gain ethics approval and failed to tie results to any enforceable recommendations.
The Commission argued that as it was conducting the submissions process, not Universities Australia, ethics approval was not required.

Nearly 39,000 students participated in an online survey and a further 1,846 individual submissions were made in which students detailed their experiences.
"It is very obvious now that the survey is about protecting universities' branding and less about a student voice or the survivors of sexual assault," Stapleton claimed.
"The interference from UA has allowed vice chancellors and university management to escape blame and use the survey as a 'tick the box' measure, to make it look like they're doing something about sexual assault on campus when they're not."

Nina Funnell, who was awarded an Australian Human Rights Community award for her public advocacy as a sexual assault survivor, made a submission to the study.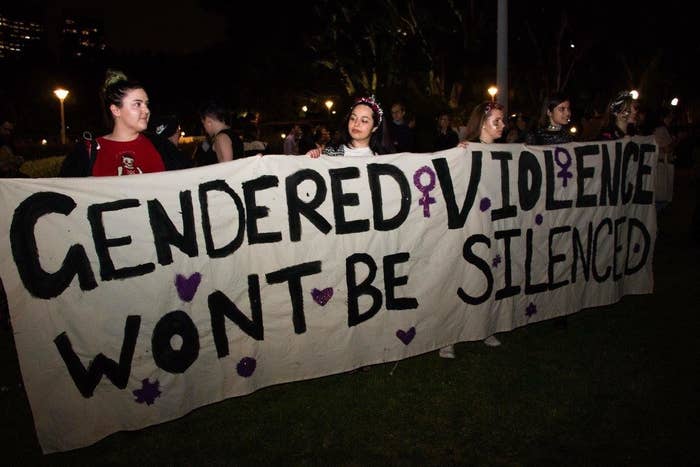 "I am one of over 1,800 individuals who spent a considerable amount of time detailing violent, horrific experiences, in the belief that it would contribute to meaningful change" Funnell said.

"I was led to believe that recommendations would be made and each university dataset would be released. To learn that the goal posts have shifted after already participating suggests that survivors have been lured into participation under false pretences. It's equally disturbing to discover that the nine page submission questionnaire never got ethics approval".
University of Sydney women's officer Imogen Grant said survivors had told her they felt "misled" and thought their submissions would form a report which gave "concrete recommendations".

"The recommendations were a huge incentive for survivors who were expected to divulge their most gut wrenching stories," Grant said. "I've since spoken to survivors who feel betrayed and [who say] that they would not have participated in the survey if they knew recommendations were not going to be made.
The working group on the survey will meet tomorrow and the findings of the survey are to be released later this year.

Each of the 39 participating universities will receive an individual report on the sexual harassment and assault experienced on their campus, however they are under no obligation to publish it.
Universities Australia released a statement late Tuesday afternoon which said media stories about the survey had been "incorrect" and stressed the survey component of the study had received ethics approval.
The organisation did not comment on whether the "submissions" element of research had.
Universities Australia chair Barney Glover said while the release of the institutional reports was a matter for each university, he anticipated that all universities would release the institutional level data at the same time as the release of the national report.