This Woman Won The Right To Use Sperm Harvested After Her Boyfriend Died
This was first case of its kind in the state.
Queensland woman Ayla Cresswell has won her bid to have her boyfriend's baby using sperm harvested after he died.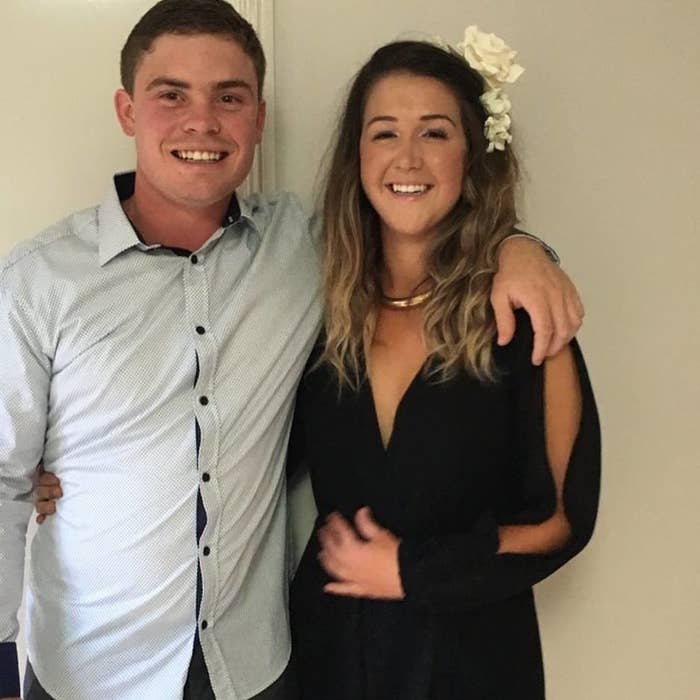 The 24-year-old bank teller last year won the right to harvest Joshua Davies' sperm after he killed himself, and on Wednesday won the right to be allowed to use them for in vitro fertilisation.
In August 2016 Cresswell instructed her legal representatives to file an urgent application to the court just hours after his body was found, seeking orders for the removal of sperm, and was successful.
"She's thought about it, had counselling, gone through many hoops, and had many tests to see if she can conceive," Cresswell's lawyer Kathryn McMillan QC told the court last year.
On Wednesday, Davies' family accompanied her to Brisbane's Supreme Court to hear the verdict on the IVF which took the Justice Sue Brown nine months to consider.
In her judgement Brown noted there were "conflicting views in society" about this area of law, but that Cresswell's request was not an "irrational response to grief", and that Davies' father had helped facilitate the process from the night of his son's death.
Cresswell told the court she was "sufficiently affluent" and capable of having and raising a child on her own.
If you need to talk to someone, you can call Lifeline Australia on 13 11 14 or Beyond Blue Australia on 1300 224 636.