Grace Garde painted a sign, covered her face in glitter, and marched through the streets of Sydney with hundreds of other women on Friday night for the 40th Reclaim the Night walk against sexual violence.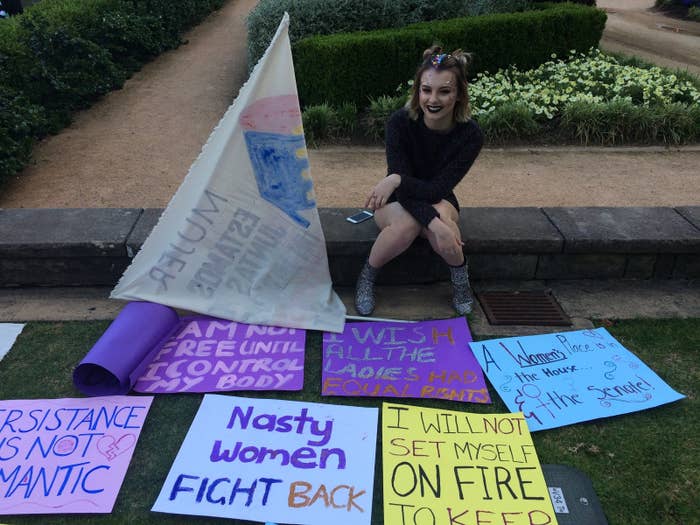 "I'm reclaiming my body, my freedom, and my happiness," she said.
Garde, 20, is being treated for post-traumatic stress disorder a year after she was sexually assaulted.
"I wanted [attending Reclaim the Night] to be something empowering I did for myself and for other people," she told BuzzFeed News.
"I'm still dealing with everything, but I wanted to do everything I could to turn the worst thing that ever happened to me into a semi-positive experience, and I would really love to help other people and be open about it because I think that is really important."
When Garde told her friends and family about her assault on Facebook, she did not expect to find so many other women suffering through the same experience.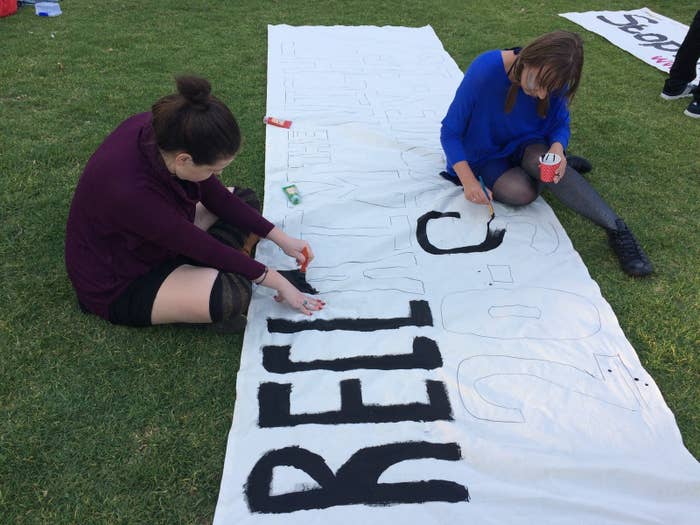 "I got messages for days and days and days, from acquaintances even, people who had also been assaulted and I had no idea it was such a rampant thing," she said.
"It is horrific but it is comforting in the weirdest way possible to know there are other people going through the same thing."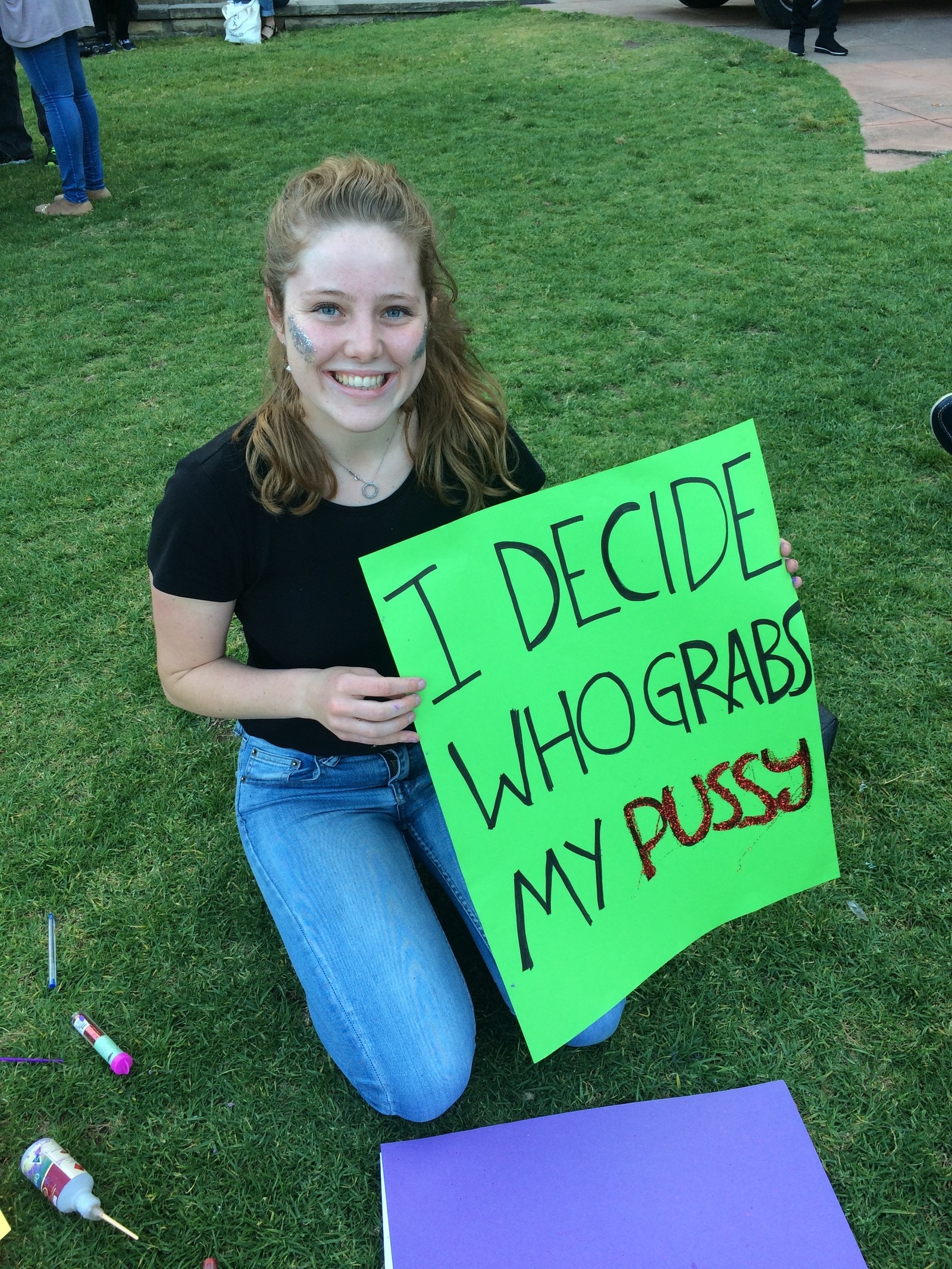 Feeling safe, tackling the gender pay gap, and having access to safe and legal abortion were all challenges women in Australia still faced, she said.

"It is crazy to think that a couple of cells have more rights than a woman."
Teenager Chaya Ocampo said she was marching because her life experiences were framed in relation to "men and their needs".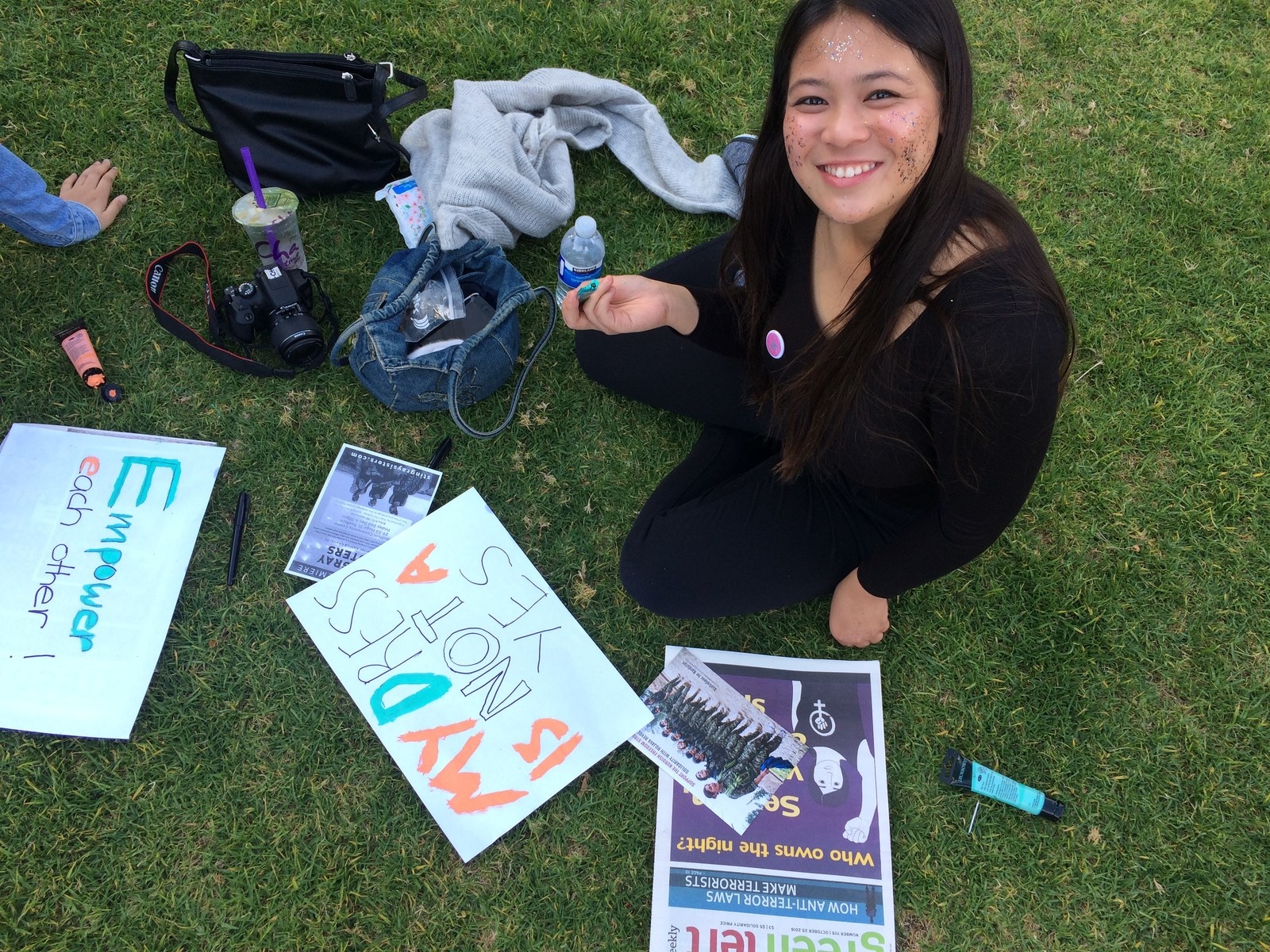 "In terms of abortion and how people sexualise us, we're not perceived as equals," the 17-year-old told BuzzFeed News.

Fran Hayes of the Coalition for Women's Refuges addressed the crowd about her organisation, which formed "last year after the destruction of women's refuges in NSW in 2014".
"Women should be safe to walk the streets at night or anywhere they want to go," Hayes told BuzzFeed News.
"There is still a huge attitude problem in our society, when police and judges still tell women that they got assaulted or raped because they went out on their own."
"Every time we are looked down upon for being a woman, that is oppression," protester Miya Yamanouchi said.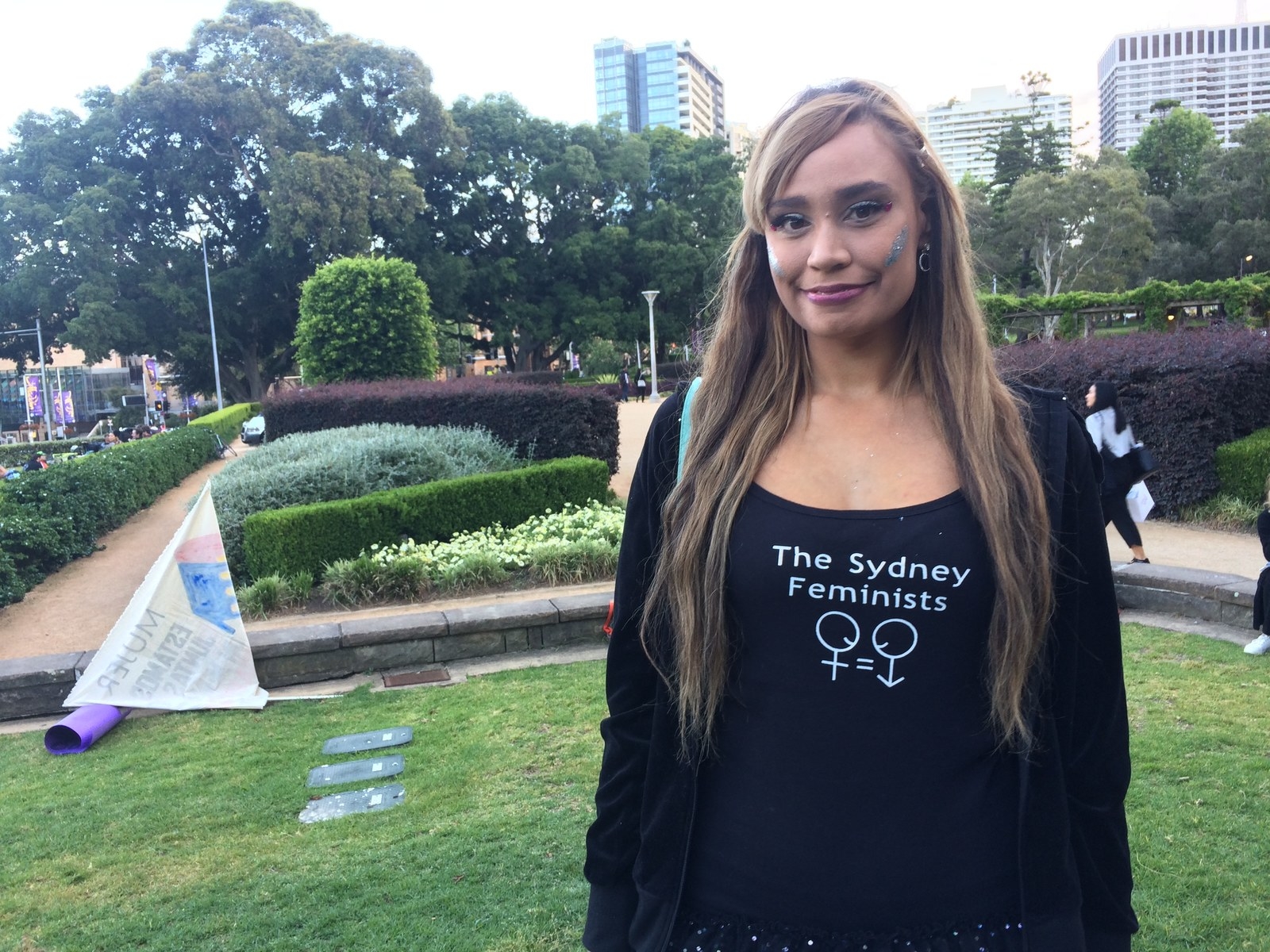 "Sometimes women feel alone, that they are the only one in their family or social circle that are speaking out about this stuff, but when we come together we can find joy and energy and power in being in a group and expressing what we might not always feel comfortable expressing," Yamanouchi said.
A focus of the march this year was a call for universal entitlement to paid domestic and family violence leave, NSW/ACT secretary of the Australian Services Union Natalie Lang told BuzzFeed News.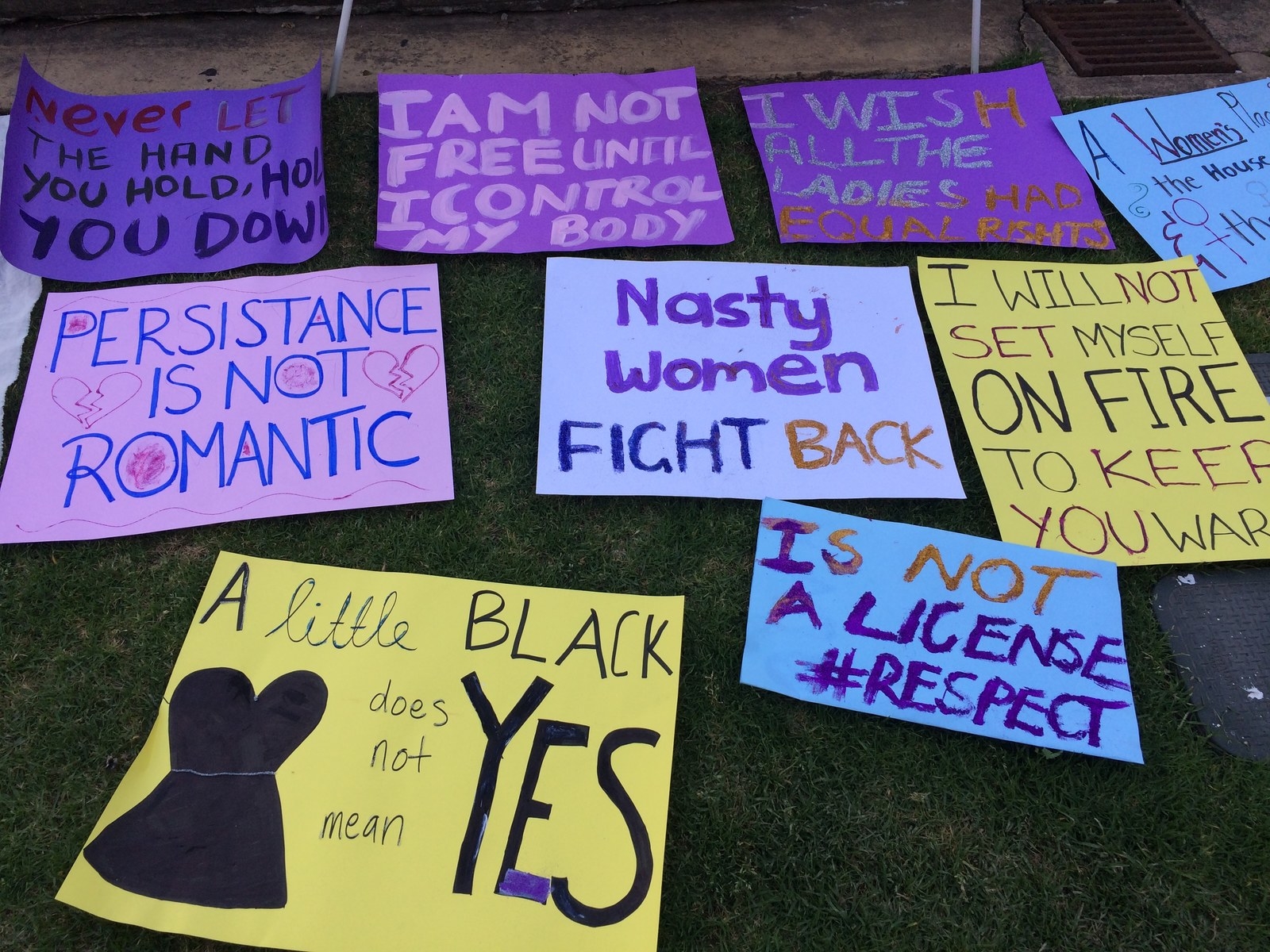 "Our community services workers who support women know that from their experience women who have access to these leave entitlement can participate in court hearings and seek refuge," Lang said.

"Without access to paid leave, many women lose their connection to paid employment and so lose their financial independence.
"Reclaim the Night at its origins is about women being able to feel safe in our community and family violence is an issue that inhibits that."