Queensland mother of four Jennifer Ough had her right breast removed in 2006 to treat an aggressive breast cancer.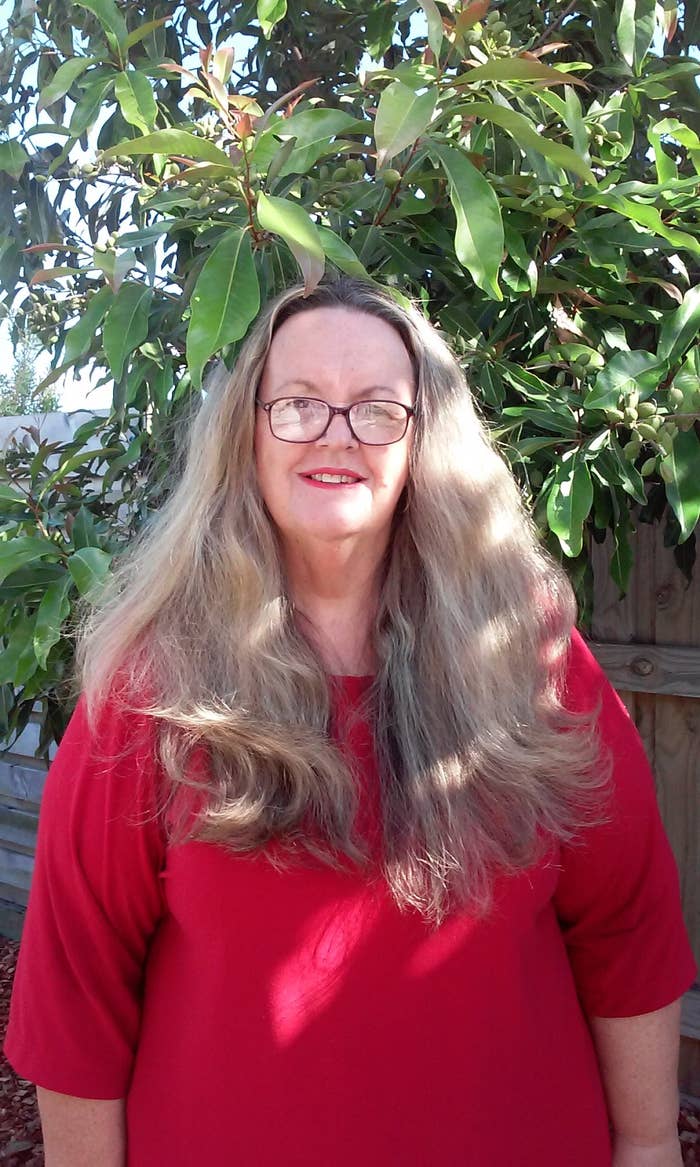 "I felt mutilated, unbalanced, unwomanly, freakish and depressed," Ough, now 62 and cancer-free, told BuzzFeed News.
Ough was working as a school teacher at the time and was able to afford the $400 for her first breast prosthesis – a silicone mould resembling the shape and weight of her original breast.

The chemotherapy though took its toll on Ough - "I was absolutely knocked for six" - and she developed peripheral neuropathy (nerve damage) and arthritis, which left her with weakness, numbness and pain in her extremities.
She eventually had to quit her job because she was in so much pain. "I couldn't work anymore because some days I can't walk," she said.
Under the External Breast Prostheses Reimbursement Program, women who have had breast surgery as a result of cancer are able to claim a reimbursement of up to $400 for each breast prosthesis every two years.
Ough went on welfare and didn't have enough money to pay for the new prosthesis.
"I was living off $680 a fortnight and paying $440 of that in rent and trying to live on $100 a week, and basically you haven't got money left over for anything," she said.
"I had rung Medicare, all the breast cancer charities, my breast nurse, hospitals and finally my member of parliament, trying to get some help with this, as I was unable to buy the prosthesis so that I could be reimbursed."
She was told the reimbursement would also take a month to go back into her account.
"I didn't want to ask my kids for the money because they're struggling just like I am."
The prosthesis she had was splitting apart.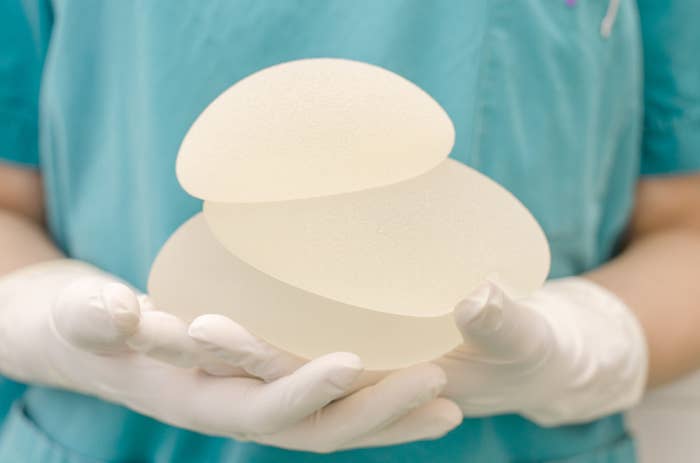 "The silicon was leaking out into my chest wall and making me itchy and sore," she said.

"It was beginning to smell and I had to wash and dry it overnight."
Ough said she knew other women on low incomes who had tolerated broken prostheses or gone without them altogether.
"I have a friend who went for two years without even getting her first one."
"She [had] back pain and felt out of balance and it totally impacts the way you feel about yourself."
A parliamentary inquiry into prosthesis pricing, which delivered a report last month, heard evidence, including from Ough, that for low income breast cancer survivors the upfront cost was too high.
Nick Xenophon Team senator Stirling Griff has taken the issue to health minister Greg Hunt.
"Is the minister aware that breast cancer survivors are being forced to go without these prostheses because they are unable to meet the initial up front costs, which are ultimately reimbursed through the program?" Griff asked senator Fiona Nash, who was representing Hunt last week, in the Senate.

"As the government, we are going to consider ways that we can improve access to this program," Nash responded, before agreeing to meet with Griff to discuss the matter.
Ough said it needed to be "investigated" by the health minister and she hoped Nash wasn't just "paying lip service" to the issue.
"Nobody would be happier than me if they fix this up so people who can't afford it can just get the prosthesis upfront because very ill people don't need this extra stress," she said.
"If you're getting the rebate back and it works out free anyway then why do you have to forgo rent and go through this rigmarole… it is absolutely traumatic."