This Woman Waited In Hospital For Days To Terminate Her Wanted Pregnancy
At 24 weeks, Abbey was forced through the most difficult experience of her life.
Warning: This story contains images of a deceased baby.

South Australian woman Abbey Webb released blue balloons into the sky with her loved ones on March 9, the due date for her son Chase.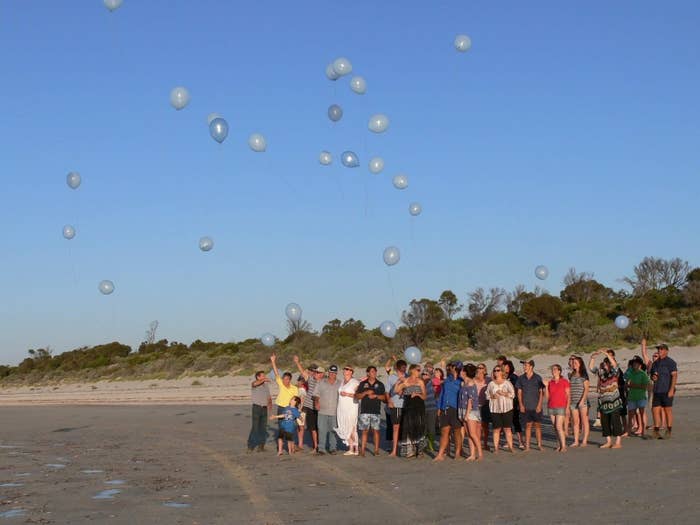 But Webb and her husband had buried their baby boy months earlier.
A doctor called the couple after Webb's 20 week ultrasound scan in October.
"He said: 'Some of the organs are missing, so your baby won't be compatible with life, and we will probably need to terminate your pregnancy'," she told BuzzFeed News.
"We had so many questions."
They travelled three hours from their home on the Yorke Peninsula to Adelaide for another scan, where they were told Chase was measuring very small, the size of a fetus three weeks younger.
"But they found his organs, so we had a bit of hope, and we were told he might only live a few weeks at that stage."
Two days before her wedding, on October 20, Webb had an amniotic fluid test – a prenatal diagnosis of any fetal abnormalities and sex determination, and waited for the results.
"We couldn't share the news with anybody at the wedding, so they thought that we were pregnant and that there was nothing wrong, which was hard," she said.
"He was a very active baby, we spent our honeymoon relaxing, engaging with Chase, taking in his every move."
The test found Chase was a boy and that he did not have any chromosomal defects.
His slow growth was due to placenta insufficiency – when the placenta does not work as well as it should the fetus receives less oxygen and nutrients.
For the next four weeks the couple made the three hour commute back and forth between their home and Adelaide for growth scans.
"My placenta has failed, which stopped Chase from growing, and we had to terminate the pregnancy," Webb said.

"I don't believe it should be called a termination... people have terminations because they don't want their baby, but it got to a stage for us where there was no other option."
The pregnancy was at 24 weeks of gestation.
"They basically said if you don't sign these papers he is going to die inside of you," Webb said. "I was terrified of having a dead body inside of me."
For four days Webb waited in a hospital bed while her case was referred to a Crown solicitor in Adelaide.
When asked why it took four days for approval to be granted and the procedure to occur, a spokesperson for SA Health told BuzzFeed News: "While we don't comment on individual cases, our clinicians always prioritise the safety and wellbeing of our patients."
A spokesperson from the SA attorney general's department outlined the legislation which guides lawful termination in South Australia, under which two qualified medical practitioners (the doctor performing the termination and one other doctor) must provide an opinion that states:
- The continuation of the pregnancy would involve greater risk to the pregnant woman's life, or her physical or mental health, than if the pregnancy were terminated.
or
- There is a substantial risk that the child, if born, would be seriously handicapped.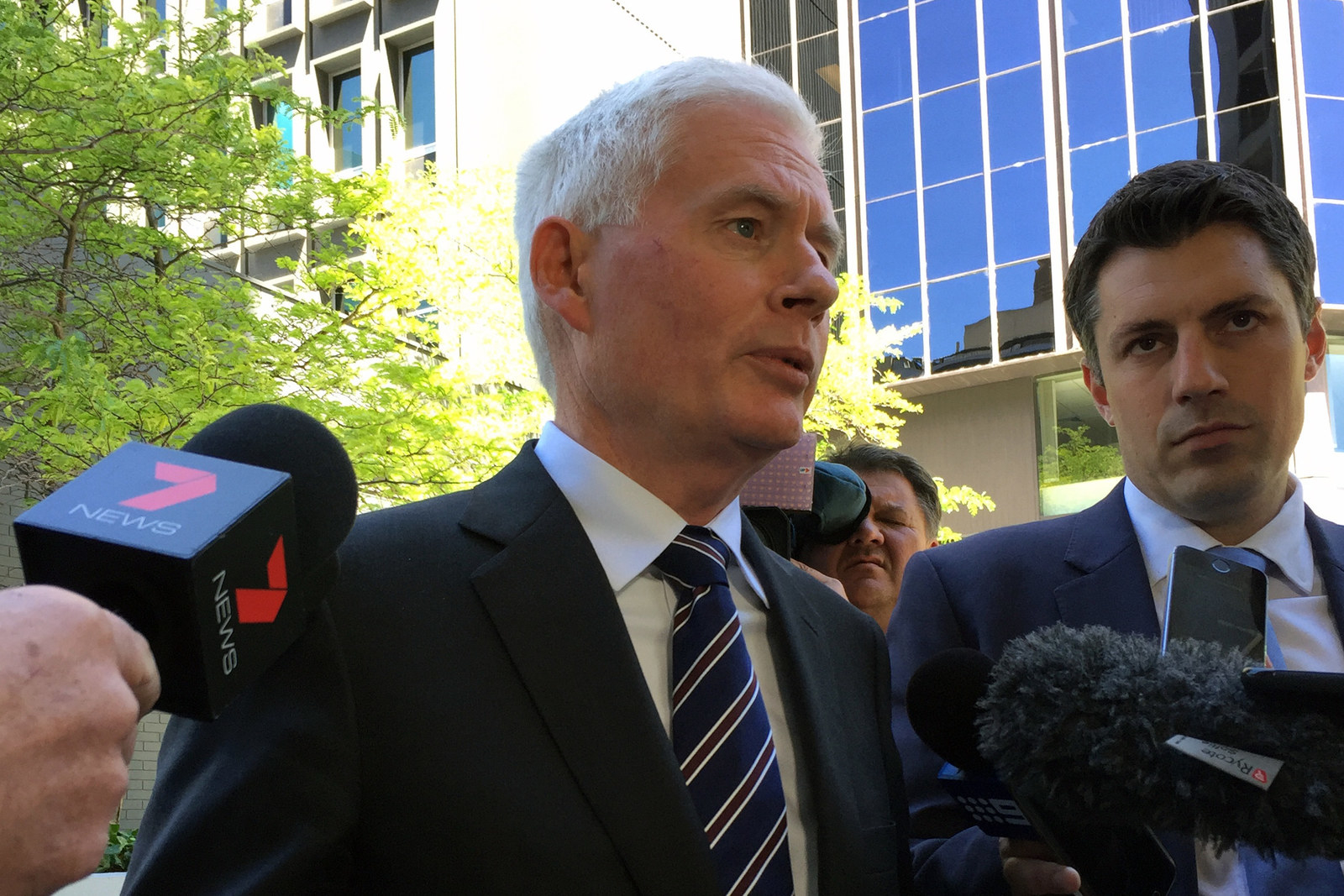 These opinions must appear on a certificate for the termination to proceed, the spokesperson told BuzzFeed News.
"A clinical assessment must be undertaken as to whether the child is capable of being born alive in each and every termination case," he said.
The department did not provide any further explanation on why Webb waited in the hospital for four days.
Her husband slept by her bed each night.
"[I didn't realise initially] that you have to actually go through labour and give birth, and it still takes as long and it is still just as painful," she said.
"I was in labour for five hours and scared the entire time because, on top of the immense pain, I knew I was going to give birth to a dead baby."
"We held him for a while and some beautiful photos [were taken]."

The family had a private burial at a cemetery, where they visit every day to lay fresh flowers at Chase's grave.
"He was a little fighter, he fought for four weeks longer than expected," said Webb.
"Looking back, we were warned the entire time he was probably going to die, but we never honestly believed it until he had passed away and we were holding his tiny little body in our hands."
Webb has since returned to work.
"We are just taking it day by day. It is never going to 'get better' because he is never coming back and we have to learn to live with it."