This Woman Couldn't Go To A Clinic For An Abortion Because Her Relative Protests Outside
"I knew I couldn't face that."
Laura found out she was pregnant in December.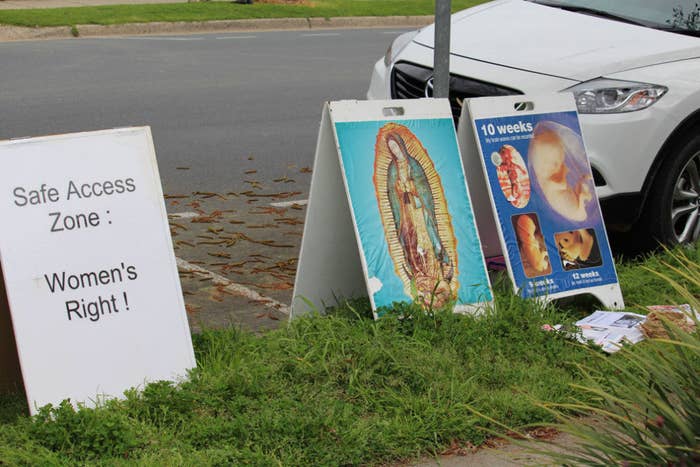 "I have a three-year-old son who I have raised essentially as a single parent, and I wasn't in a position to be a single parent to another child," the 26-year-old, who lives in Albury on the NSW-Victoria border, told BuzzFeed News.

"I was in the process of getting ready to leave the relationship and the pregnancy didn't change that."
There is only one abortion provider in Albury, a fertility clinic that is only open on Thursdays.
Each Thursday morning anti-abortion protesters gather outside with signs and plastic foetus dolls. The dolls are handed to women coming in to the clinic in a bid to dissuade them from having an abortion.
One of the regular picketers also sprays "holy water" along the footpath outside the clinic.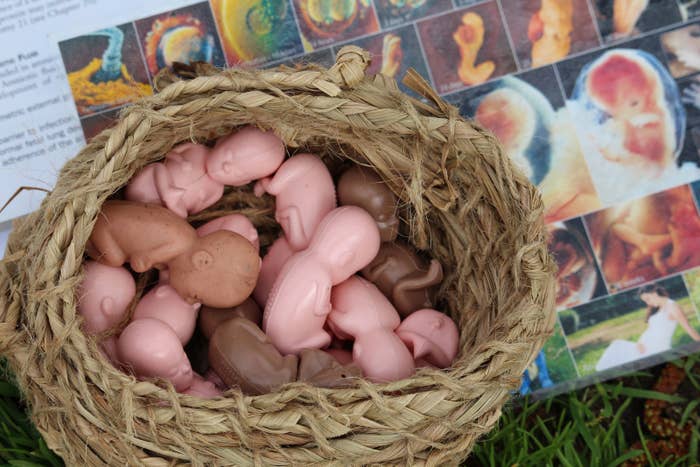 Laura knew she wanted a surgical abortion.
"Termination was definitely the only option because I am a very maternal person and I knew that if I went down the adoption route I would keep the child and I am not in a position to do that."
But a member of Laura's extended family is one of the regular protesters outside the clinic.
"I knew I couldn't go there when a relative of mine was going to be standing out the front of the clinic hassling me not to go in," she said.
"I knew I couldn't face that."
Laura feared the man would tell other people in her extended family and friends that she had visited the centre.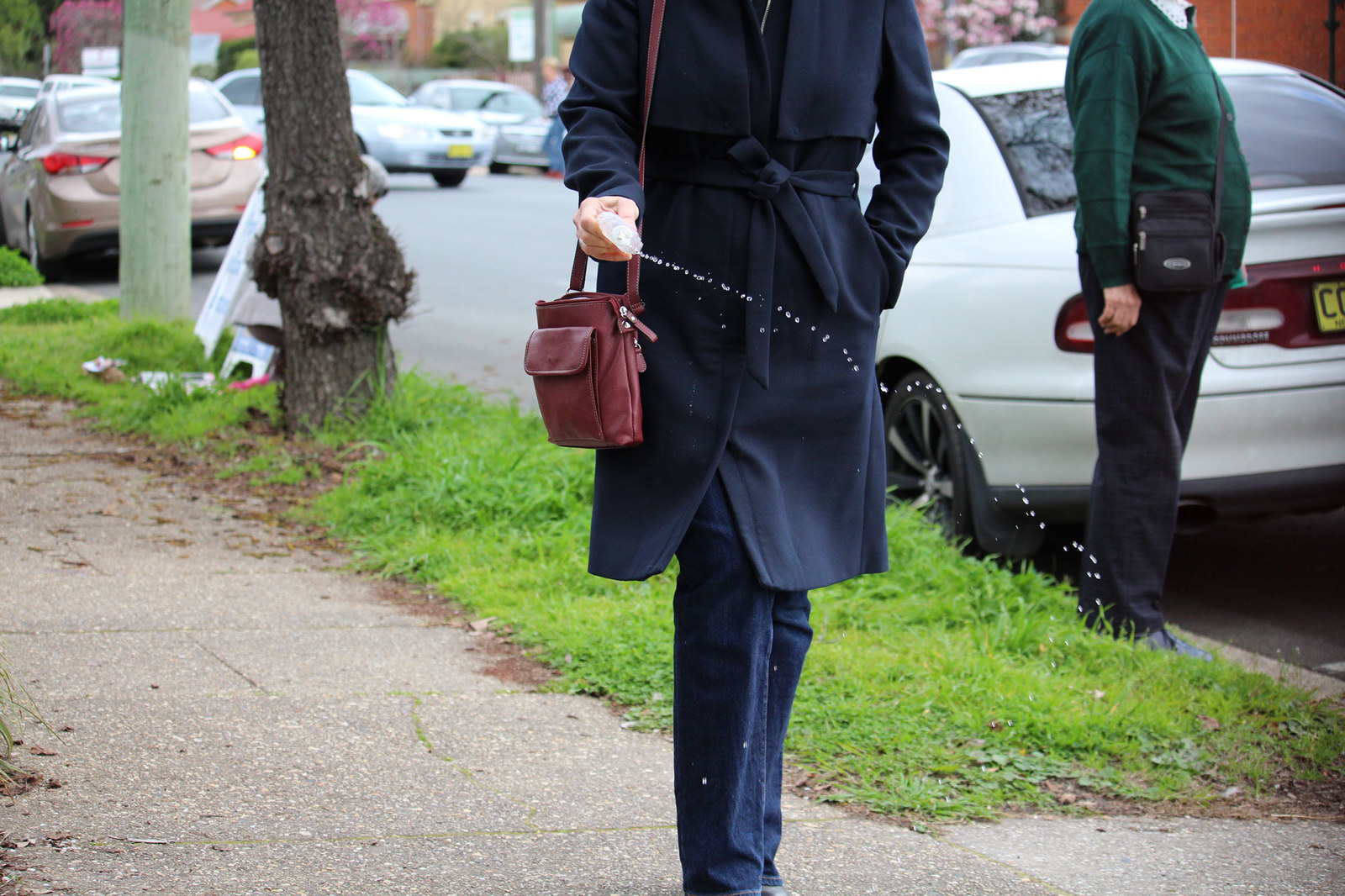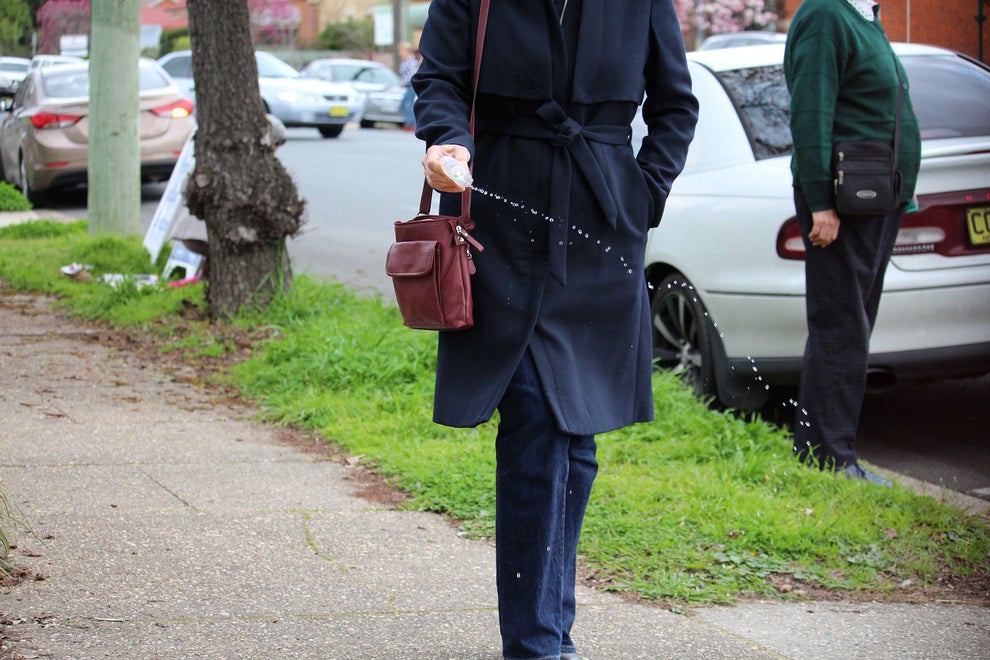 "No one is stopping [the protesters] from telling other people who they saw there that day, and at the time I was really concerned with people knowing that I was making that decision," she said.

"I felt like my privacy would be taken away from me."
Because Laura was still at an early enough stage of her pregnancy, she was able to opt for a medical abortion instead. Last month she went to the GP to get abortion drug RU486.
"Now that I have had a medical [abortion] I would have definitely preferred to go the surgical route, because you have to see it happen and I didn't want that."
Abortion is still a crime for women and doctors in NSW and is only lawful if a doctor believes a woman's physical and/or mental health are in serious danger. Social and economic factors may also be taken into account.
Laura has always been pro-choice but said the experience gave her a "different perspective" on the barriers women in NSW face when making decisions about their own bodies.
"It seemed really unfair to me because [the clinic] should be a safe place for women," she said.
"No one should be able to take that right away from you."
A bill to decriminalise abortion and enact 150 metre exclusion or "safe access" zones around abortion providers to protect patients against "ongoing harassment, abuse and intimidation" was introduced to NSW parliament by Greens MP Mehreen Faruqi in August.
NSW Labor MP Penny Sharpe has also initiated a private member's bill for safe access zones.
Laura supports the move to decriminalise abortion but believes safe access zones don't go far enough, and that religious protesters should be banned from clinics altogether.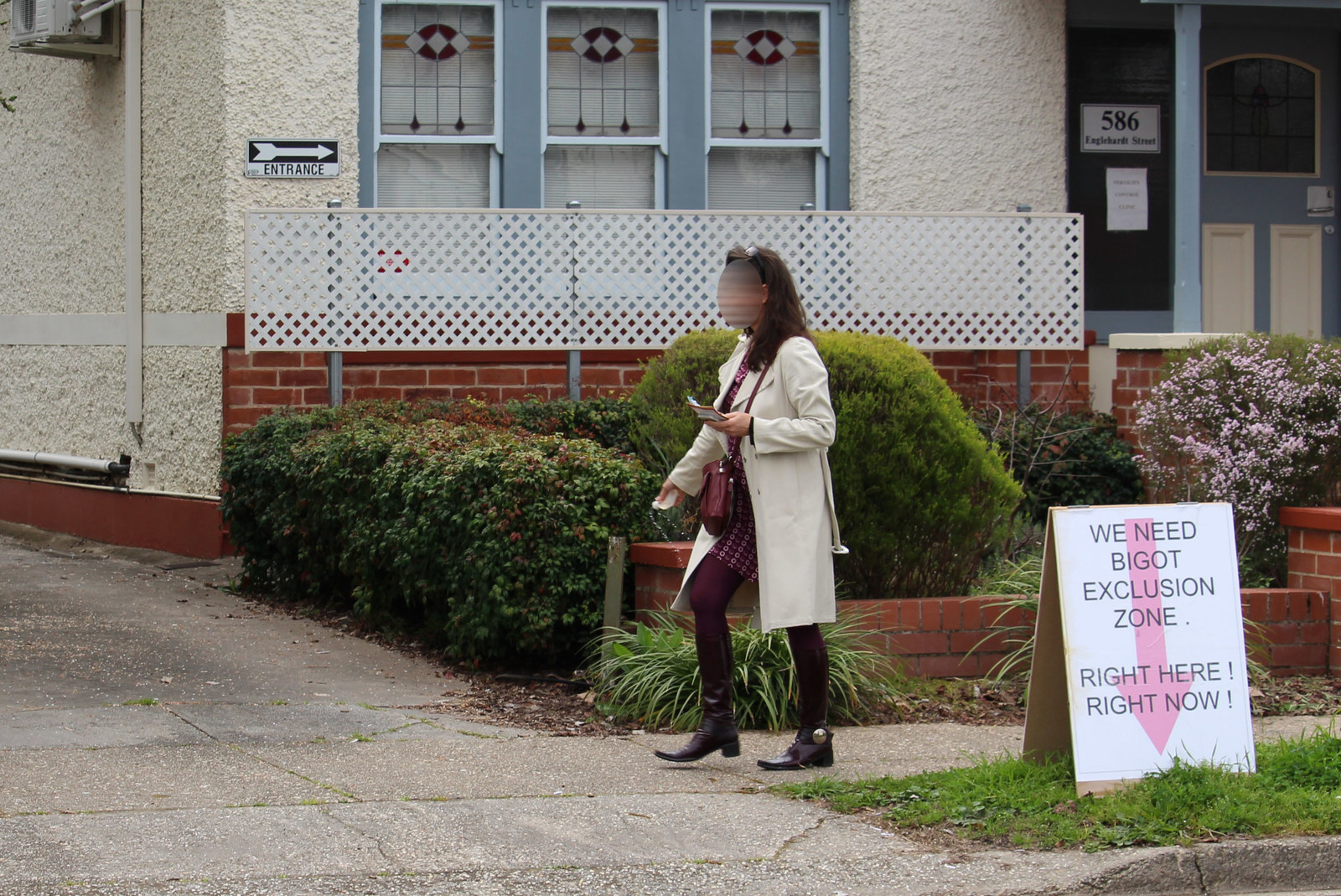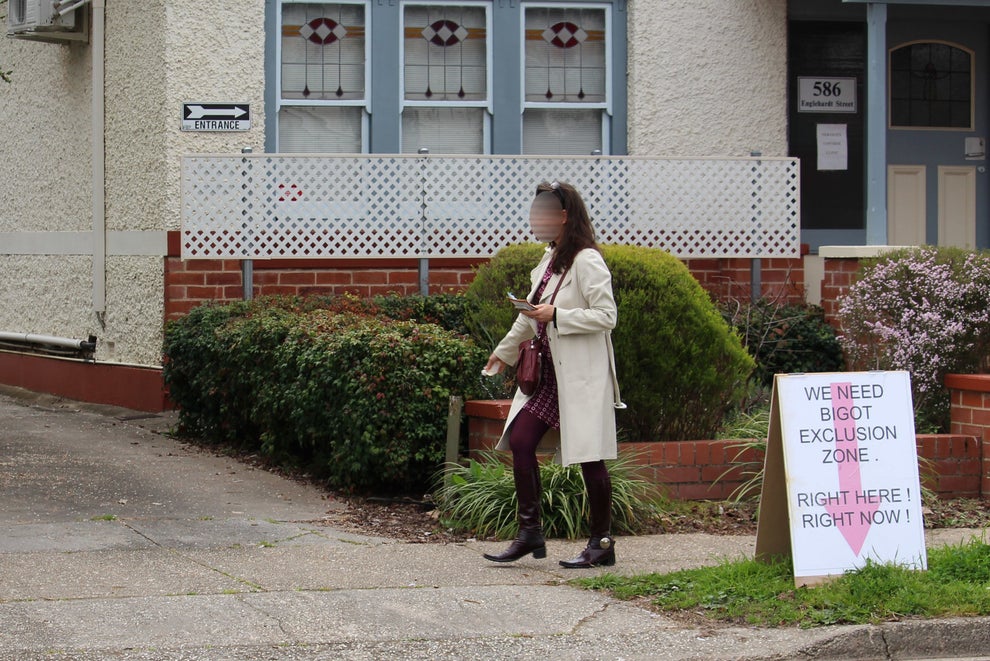 "Every woman who faces the same choice has to be handed plastic [foetal] dolls and pamphlets," she said.

"I don't think women go in there making a decision lightly and these people are making what is a hard decision even harder."
About 500 metres south of the clinic, across the NSW border into Victoria, women seeking abortions and staff at fertility clinics no longer have to navigate through protesters to the front door.
In 2015 Victoria followed Tasmania and the ACT in passing legislation to establish safe access zones.