Bridget Clinch had served in the Australian Defence Force for more than a decade when she was told she wouldn't be considered suitable for service if she proceeded with her planned name change and gender reassignment.
Clinch was told she would not be able to dress as a woman for the job she had done for 11 years, which included two active tours in East Timor, and was encouraged to reapply for her job once her birth certificate had been changed to female.
She was handed a termination notice.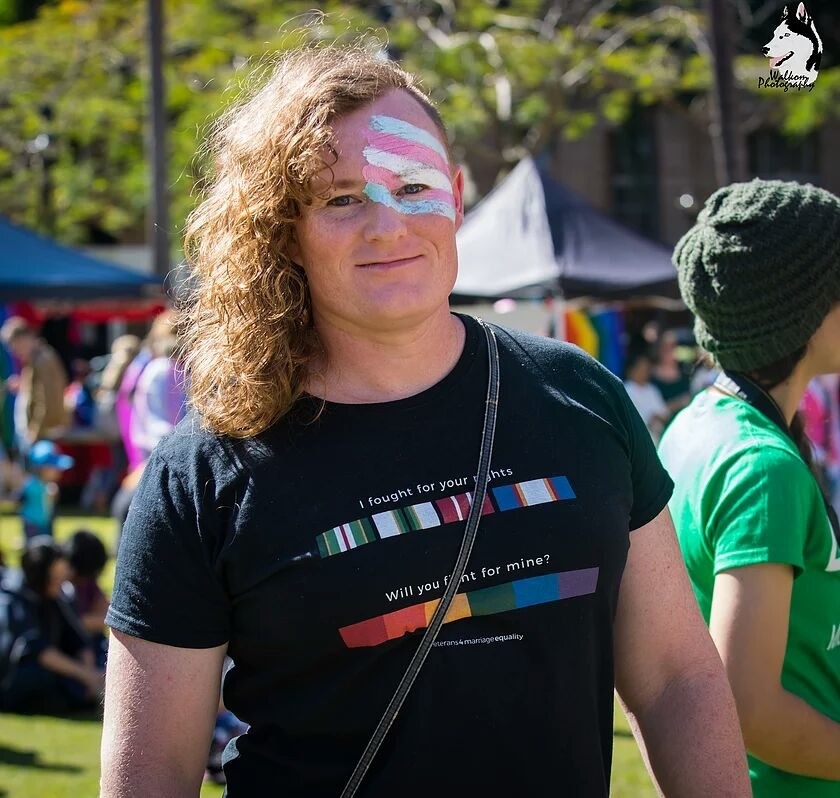 Clinch successfully campaigned for the removal of a discriminatory policy from Australia's military that ruled "a person undergoing or contemplating gender reassignment" was not considered "suitable for service" because of the "need for ongoing treatment and/or the presence of a psychiatric disorder.''
Ultimately, her termination of employment was overturned.
So when United States president Donald Trump last month tweeted that transgender people could not "serve in any capacity in the U.S. Military", Clinch said she was worried the comments would "empower" transphobia globally, including in Australia.
"I had done so much work and had to scour Australian legal cases and get my head around the evolution of the [Diagnostic and Statistical Manual of Mental Disorders] and it was so much work to get my termination notice cancelled," Clinch told BuzzFeed News.
"Then for some imbecile, who has been elected to lead a first world country, to be able to tweet something that completely undoes and undermines that, was frustrating."
She said in the same way that Trump's rhetoric has inspired climate change deniers and anti-abortion activists across the globe, his stance on the military risked emboldening anti-transgender advocates in Australia.

"To see that tweet come out was hugely personal and so flippant.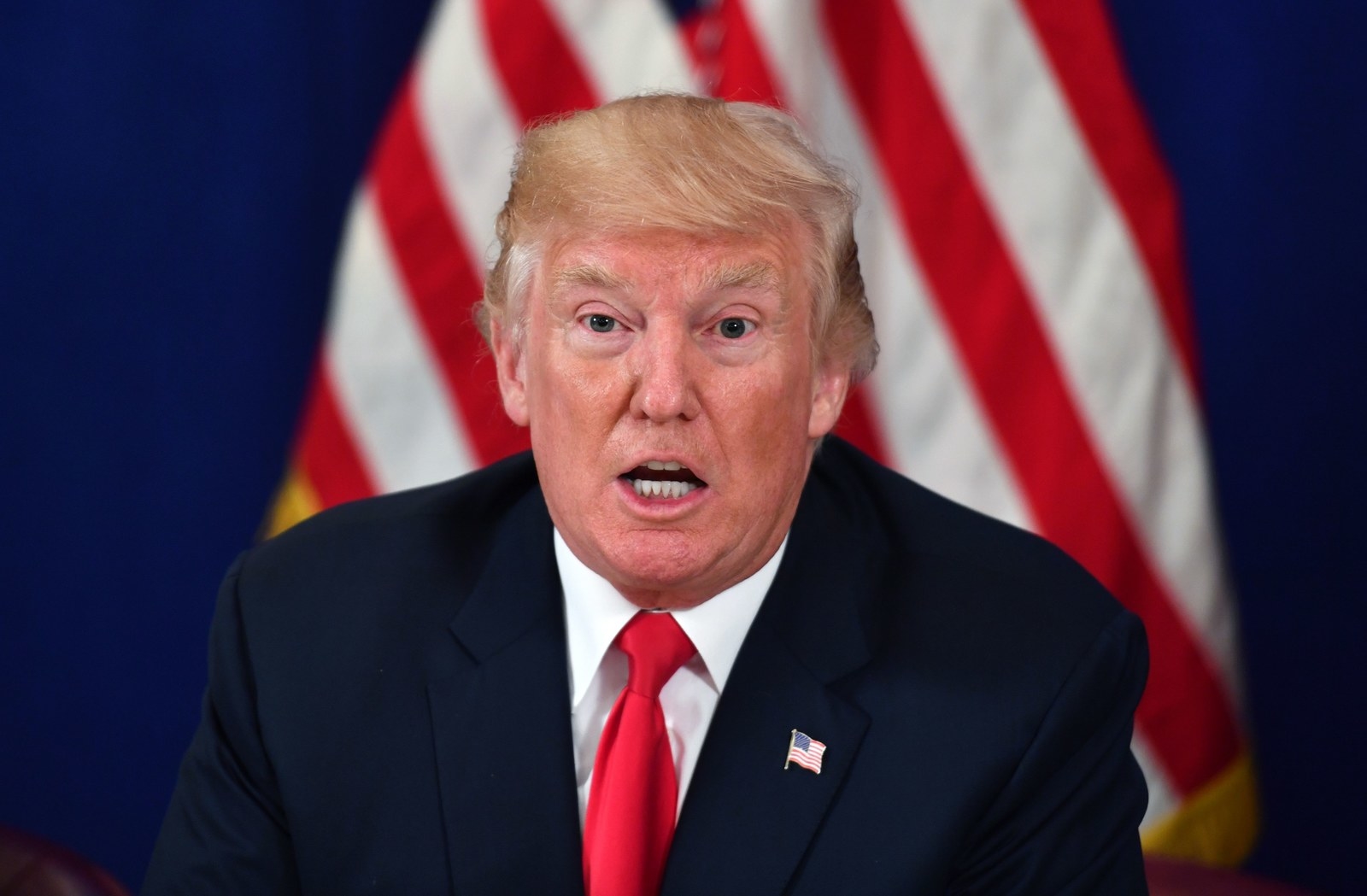 "It gives ammunition to the people who don't have a valid argument against our existence.
"At a grassroots level, where I was I had great acceptance from soldiers who knew me and worked with me because they knew it didn't change my competence or character.
"They knew that I had integrity, strength and leadership."
But at the "Canberra end" of the military, Clinch said she faced roadblocks.
"They were all worried about what politicians would say, and what right wing voters would say, and what the media would say.
"I fought the fight to get this policy changed, but in doing that I faced resistance at every step of the way, and we are always at risk of going backwards.

"We are still not there acceptance-wise and there is still stigma; every time I am in the public sphere, online or even sometimes in person, you'll get idiot responses which totally question and undermine your existence and validity."
Five active-duty transgender service members in the United States sued the Trump administration in the federal court on Wednesday, arguing the president's recent tweets impinged on their constitutional rights.

Trump yesterday said that his decision to ban transgender soldiers from service was "doing the military a great favour."
But the Australian Defence Force's decision to terminate Clinch's employment was a "dumb economic decision", she said.
"I was binned after more than 10 years as an officer in the military and that is a lot of money and a lot of experience that you can't instantly replace.
"If you support your people you keep loyal qualified people."
Clinch referred to a US Defense Department-commissioned study published last year by the Rand Corp which estimated transgender service members' potential medical costs, and found the military spent five times as much on Viagra as it would on transgender troops' medical care.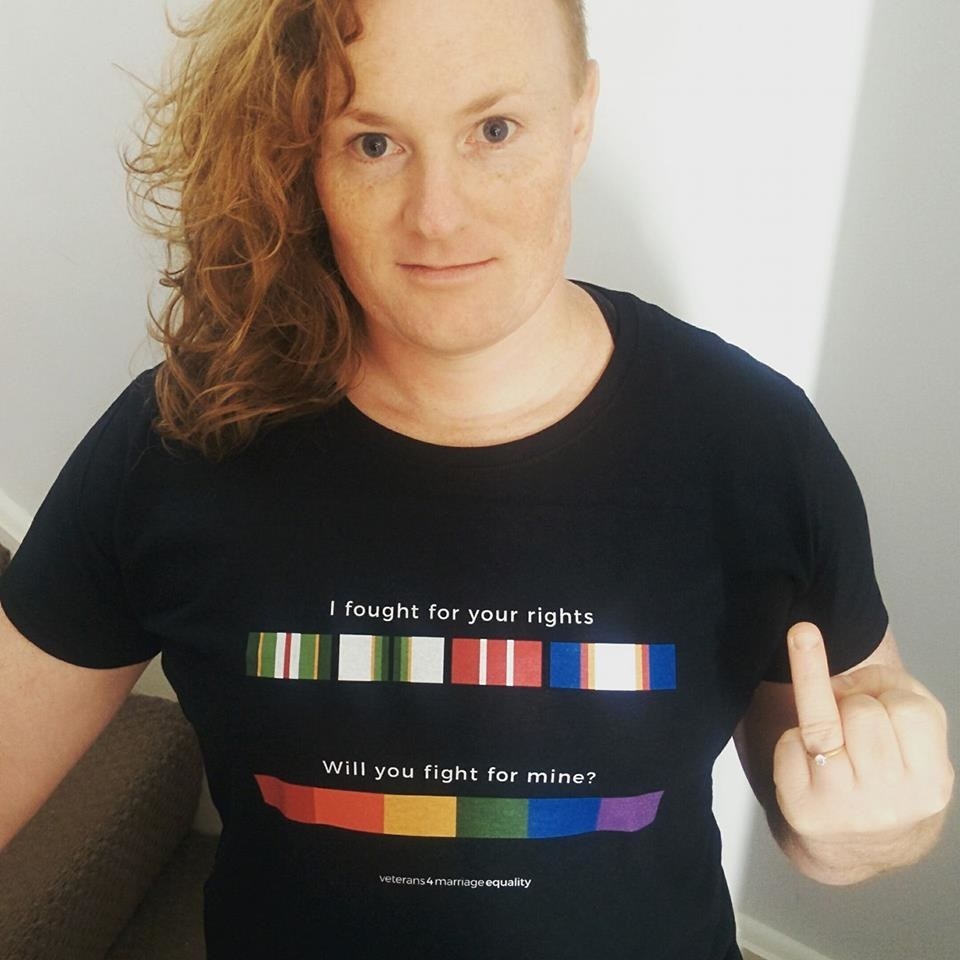 She said she hoped the Australian Defence Force would cover a transgender soldier's medical costs, but that the "ultimate aim" was to have transition costs covered by the public system.
"At the moment it is seen as elective, while the reality is that this is an evidence-based medical intervention to alleviate dysphoria and let someone live their life."
Clinch, who has three children, ran as a candidate for the Australian Defence Veterans Party in last year's federal election, but has now joined the Australian Greens and submitted a preselection application for the Senate.
Looks like there are no comments yet.
Be the first to comment!