"The reality is that for many women who have decided they want an abortion, it's still unaffordable and unattainable," deputy Labor leader Tanya Plibersek said in a speech last week.

Plibersek added abortion drug RU486 to Australia's Pharmaceutical Benefits Scheme (PBS) in 2013 when she was health minister.
The medicine was supposed to cost $6 dollars with a health care card. But the average price women actually pay for a medical termination is $560 dollars and can rise to almost $800 in some parts of the country.
"The reality of the situation is that if you're a middle-class woman from a relatively privileged background living in a capital city, maybe you'll agonise over the decision, there will be barriers and stigma around you getting an abortion, but you'll probably be able to get one if you need to," Plibersek said.
"The legal right to access a termination isn't much use to a homeless teenager when the upfront cost of an abortion is more than $500."
The cost of, and access to, reproductive health care varies drastically from state-to-state across Australia. In some states abortion is free and accessible in hospitals; in others, women need to stump up hundreds of dollars at short notice to pay for a termination at a private clinic.
Michelle Thompson, chief executive of Marie Stopes Australia, the nation's largest provider of pregnancy termination services, said sexual and reproductive health, particularly abortion, was not considered a priority in the nation's public health care system.
"Australia has a universal healthcare system," Thompson told BuzzFeed News. "Yet when it comes to abortion, the stigma of the service impacts on service delivery, which impacts on cost."
One in three pregnancies in Australia is unintended and it is estimated that one in five pregnancies is terminated.

"I do not accept that a medical procedure so prevalent, so life-changing and so desperately needed by women in our community, should be marginalised in this way," Thompson said.
Stigma limited workforce recruitment, she said, which drove up the cost of abortion services.
"For instance, if you are a national provider like us, you often need to fly staff to different areas to deliver a service.
"It also limits the growth of the workforce because obstetrics and gynaecology registrars do not have access to training in the public sector, which means we are not getting as many new doctors coming into the abortion care field, and the less doctors you have, the higher cost."
The fact abortion was not delivered through the public health system in all states and territories meant private providers were often the only option for some women.
In Queensland and New South Wales, abortion is still written into 100-year-old criminal law; in Victoria and Tasmania abortion is not only legal but women are able to access clinics without fear of harassment and intimidation by protesters, thanks to the enactment of "safe access zones".

The patchwork legal situation across the country also resulted in a financial impact, particularly when it came to gestational limits, Thompson said.

"The later the gestation, the higher the cost. Women may need to travel long distances to access the service in a different state, as there are only a limited number of places and qualified doctors who can provide second-trimester abortions, and this certainly has a financial impact."
Over the past two years pro-choice counselling service Children by Choice in Queensland has provided over $225,000 in total to more than 550 women for abortion and contraception access in the form of grants, loans and support from other non-profits, and negotiated discounts from abortion providers.
"All the grants we provide to women for abortion come from donations and fundraising," the organisation's Kate Marsh told BuzzFeed News.
"We literally sell tea towels and tote bags to raise money for abortions.
"We're lucky enough to have some really committed donors who contribute regularly."

When the organisation has "run out of other options", Marsh calls for donations via the Children by Choice Facebook page.
"We try not to do it too often, but we're always overwhelmed by the strength of the response, and by the beautiful words of support, from folks who follow us on social media, for the woman who we're trying to find money for," she said.
"Being able to pass those words on ... is a really amazing byproduct of having to crowd fund, and women tell us it makes them feel very cared for and supported by the strangers they've had to turn to for help."
Most of the organisation's financial assistance clients were able to contribute, on average, 53% of the money needed for their abortion. Marsh said this came "from their own money, asking friends and family, getting a no-interest loan from us that they'll repay". The other 47% of the cost was from "strangers" — grants, discounts from providers and social media appeals.
Marsh said less than 8% of financial assistance cases (44) involved financial contributions from the man involved in the pregnancy.
"You can understand why there'd be no contribution from the 35% or so of cases where the man involved is violent, but that still leaves a big gap."

Marsh said abortions aren't affordable for many women in her state, where abortion is still a crime and is only lawful to "prevent serious danger to the woman's physical or mental health".

"Half the calls our counsellors take or make relate to financial assistance for abortion, and a quarter are about our no interest loan scheme for abortion and contraception.
"That doesn't count the ones who don't find us, obviously, and it also doesn't count the ones who enquire with us and maybe go some of the way to setting up a no interest loan or exploring other pathways before they give up because it becomes too difficult.

"Over 80% of our financial assistance clients already have children, so making sure they are cared for while she's having the termination can involve extra costs.
"Travel to a clinic might be extra petrol money but for others, it involves flights and accommodation as well, particularly for those in rural and regional areas of Queensland."
One in ten women have to stay overnight in the town they've travelled to for the termination — drastically increasing the cost, according to a study published earlier this year in the Australian and New Zealand Journal of Public Health.

"The average gestation when they first contact us is over nine weeks, so that already puts them beyond the point when a medication abortion is possible, which means they have to get to Brisbane — or the Gold or Sunshine Coasts — Rockhampton or Townsville," Marsh said.
"The travel distances can be huge and so can the costs associated with it — over 15% of our financial assistance clients who were outside the southeast corner had to travel over 600km each way to get to a provider."
A third of the organisation's financial assistance clients were living with violence being perpetrated by the man involved in the pregnancy.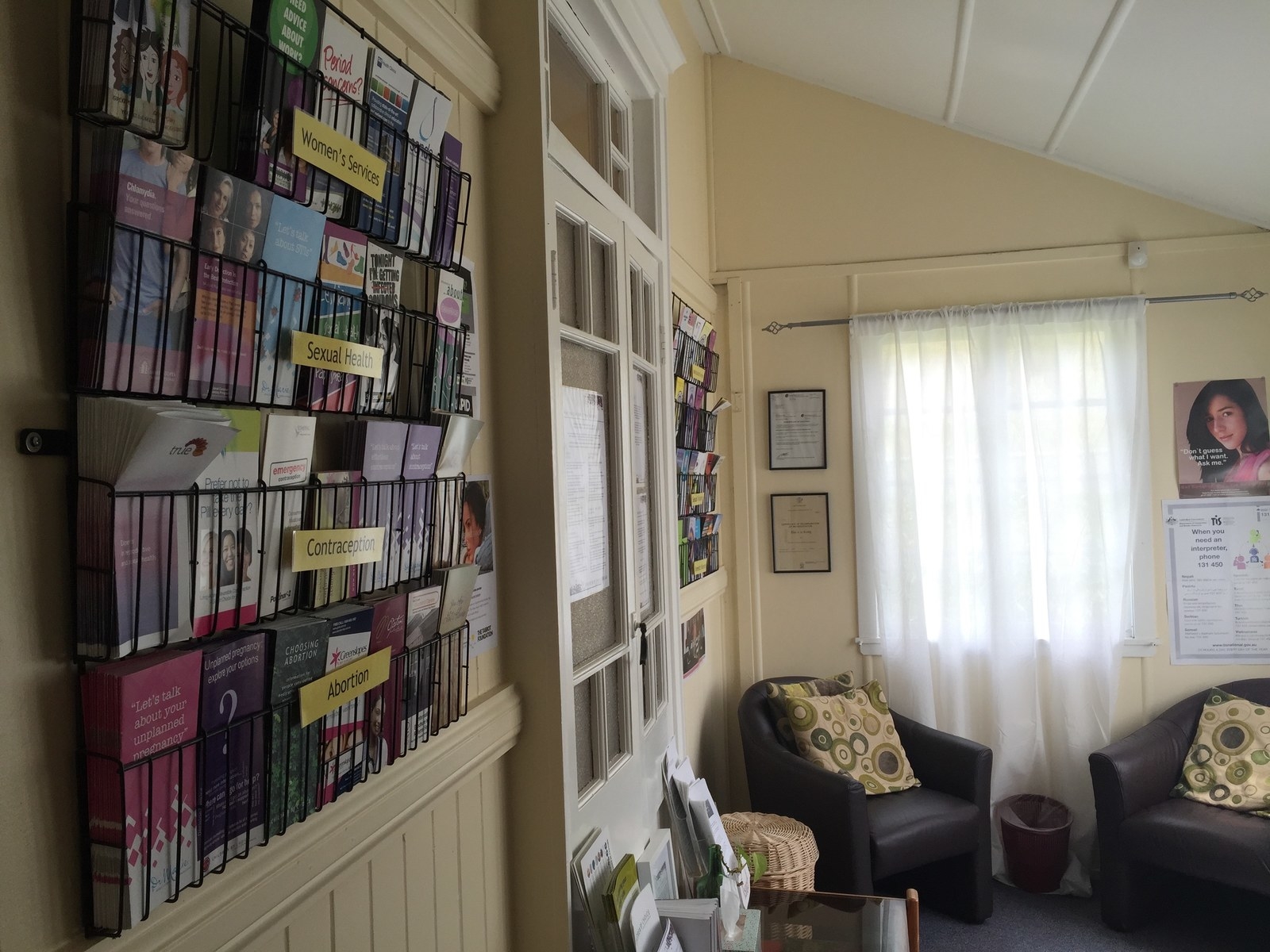 Over a third of financial assistance clients have mental health problems.
Housing instability or homelessness, drug and alcohol abuse and single parenthood (around 40% were single mothers) were other common factors among clients who needed financial help.
In the cases where poverty was the sole access issue, it was sometimes more complicated to secure funding.
"They are actually the really tricky cases...when there is violence involved, for example, we might be able to find a violence service to help offer some support," Marsh said.
It was "very rare" to organise a termination for a client through the public system, she said.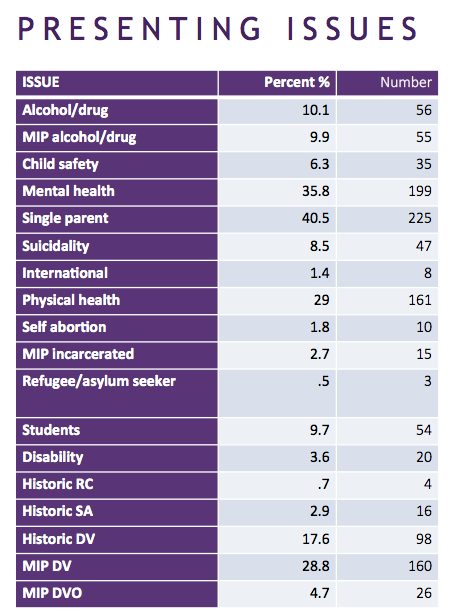 "Even those with catastrophic life circumstances are generally not able to access a hospital abortion.
"We've had clients pregnant after sexual assault, or who were hospitalised because of domestic violence, refused assessment for abortion by their public hospital."
Marsh said most hospitals in the state did not have a "clear process" for deciding who might be eligible for an abortion, often taking weeks to determine.
"Meanwhile the gestation of the pregnancy is pushed up, which makes it more expensive to get a termination privately if the hospital ends up denying the request," she said.
"Of the very small number [of abortions] which are done in a hospital, we're talking less than 300 statewide in 2015 according to Queensland Health, most of them are done via an induction of labour, not a surgical procedure.
"For some women, this is just too traumatic, particularly if they have a history of miscarriage or stillbirth, or if the pregnancy is a result of sexual assault — even investigating the public hospital pathway isn't worthwhile for them."
If abortion was decriminalised in Queensland the impact would be "big" for women with less money, Marsh said.
"We'd hope that decriminalisation would lead to more hospitals feeling comfortable enough in the legal status of abortion to be able to build clear pathways for access for women and pregnant people in their area, even if [it was only] for those experiencing violence, health problems or financial disadvantage," she said.

"The other potential impact [of decriminalisation] would be more GPs providing medication abortion through their practice, which for women who are early in their pregnancies could potentially mean they could access a termination closer to home and at vastly less expense."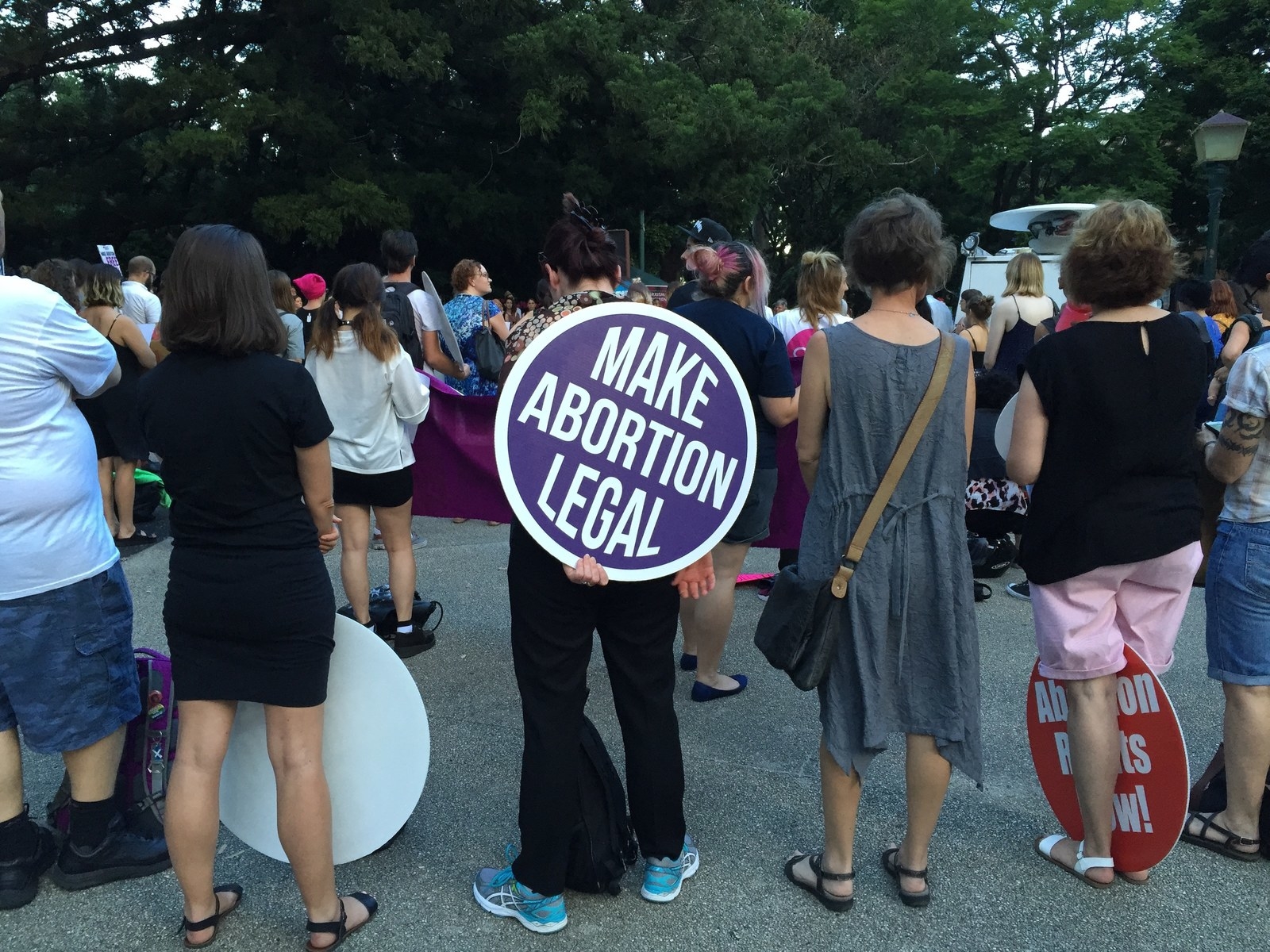 Queensland mother Marina (not her real name), would never have been able to afford to terminate her pregnancy had she not just returned to full-time work when she discovered a "very much unplanned" pregnancy in 2013.
"I was 39, I had just got back to full-time work after a painful divorce and my daughter was going to start school the next year," she told BuzzFeed News.
"There was no way I could cope with [another child] physically, emotionally or financially."
Marina wasn't sure what the legal status of abortion was in Queensland, but she had read about a Cairns couple who had been charged with procuring an illegal abortion, and wasn't sure of her options.
"I had no idea what the situation was with abortion in Queensland; I wasn't really sure if it was legal or illegal," she said.
She booked into a Marie Stopes Australia clinic and was told she was at an early enough gestation to have a medical abortion, for which two drugs are needed, Mifepristone (RU486) and Misoprostol.
The pills, which should cost an Australian patient $38.80, as they are subsidised by the PBS, can cost women in regional areas upwards of $800.
A national ban on Mifepristone was lifted in 2006, but no pharmaceutical company successfully applied to import and distribute it in Australia until 2012.
Telehealth service the Tabbot Foundation provides medical abortions via post for around $250, however a web of legal requirements means it is not available to women in every state or territory, and it wasn't available when Marina had her termination.
"I nearly fell off my chair when I heard it would cost me nearly $700," Marina said.
"I was so shocked it was $700 just to take two pills. I find it so scary to think about what would have happened if I was a student, or not working full-time, or if I didn't live in Brisbane.
"It really opened my eyes to how privileged I am."