Queensland mother, Bev, who did not want her surname published, recently opened her home in Brisbane to Iranian refugees fleeing religious persecution to help them "find their feet" in Australia.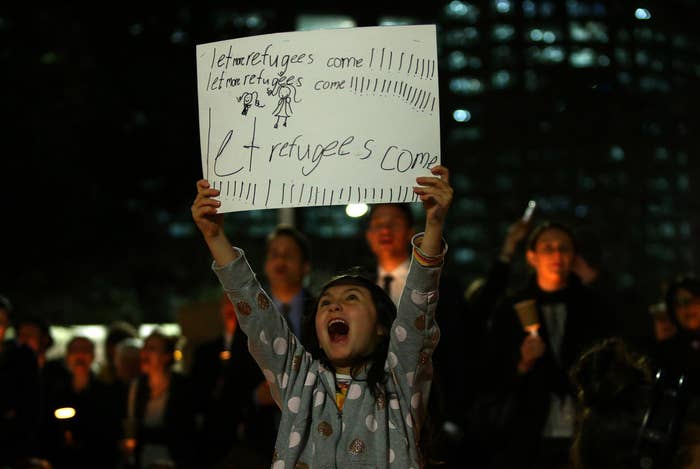 "I have two rooms free now but I specifically want people from Manus detention centre," Bev said. "I believe offshore processing must close and I want those guys to have a chance at life."
The former Liberal voter said she stopped believing in the party's "stop the boats" policy when she began to visit detention centres and speak to refugees two years ago.
"I'm so saddened by the way we treat refugees in this country that I definitely want to be part of the solution," she told BuzzFeed News.
A poll published yesterday by Fairfax media found one in five Australians would offer a temporary home to a refugee if they had a spare room, more than in Britain, France and Japan.
"This week especially after [immigration minister] Peter Dutton's comments [when he called refugees "illiterate and innumerate"] it is important to note that Iranian people are highly educated, very articulate and very resourceful and practical people," Bev said.
She used translation and dictionary apps to let her guests know how to use public transport, go shopping and apply for their driving test.
"There are always language and culture barriers but I came from England years ago and there were cultural barriers even with Australians, I thought State of Origin was a documentary."
The Asylum Seeker Resource Centre's refugee rights advocate, Pamela Curr, said she was unsurprised by the figures.
"Most of the people offering a room are doing it out of that old-fashioned hospitality that still exists somewhere in this country," Curr told BuzzFeed News. "I've had three different people through my house at different stages when they've needed a room and it has worked out quite well."
Temporary housing was crucial for refugees recently released from detention centres as they had spent years without making "a single decision" about their lives, she said.
"When they eat, where they sleep, it is very difficult when your previous landlord is the immigration minister."
More than 60 million people are displaced worldwide, around a third of whom qualify as refugees under the United Nations refugee agency's definition.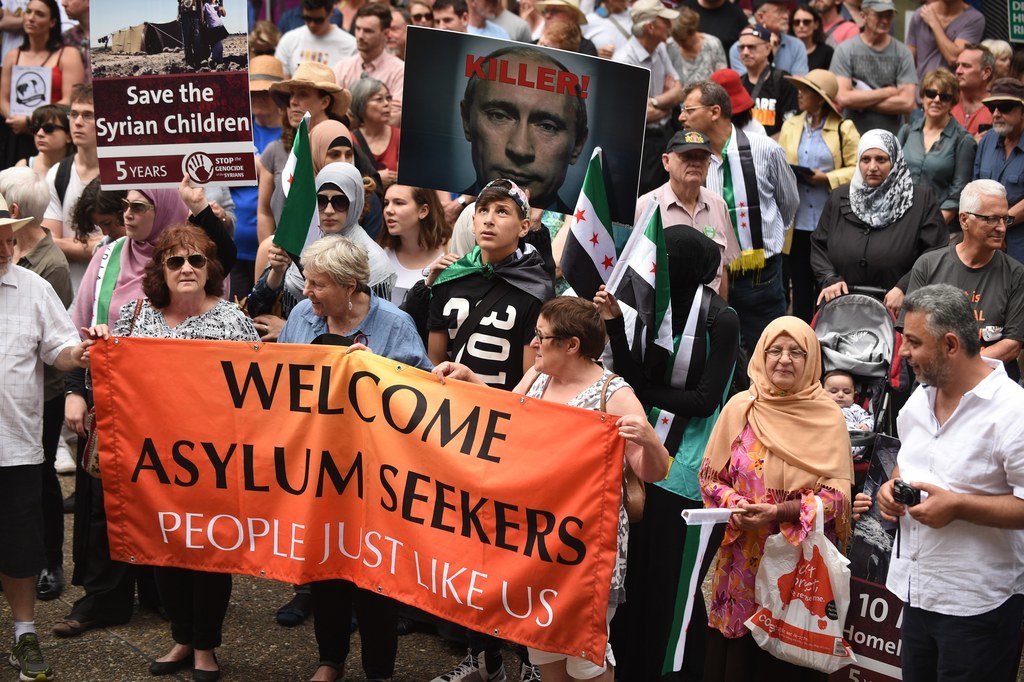 Young Australians - aged 35 and under - were the age group most likely to strongly agree they would shelter a refugee at home, along with the highly educated, Fairfax media reported.
The poll, which followed a similar survey from Amnesty International, found that 26% of Australians agreed "a larger number of refugees" should be allowed to settle in Australia, while 46% disagreed.
But Australians were still one of the least likely nationalities to offer up a room, and were overtaken by the residents of Saudi Arabia and India, where half the population said they would. Japanese respondents were least likely to let a refugee into their home at just 6%.
Tara Crisp of the Facebook group Mums 4 Refugees, which has 18,000 likes, told BuzzFeed News many women were keen to provide accommodation to those who had recently arrived in Australia.
"We work with some caseworker organisations who are really struggling to find affordable accommodation especially in Sydney," she said.
Crisp's relative offered up a granny flat as temporary accommodation for an Iranian refugee until she "found her feet".
"The woman was waiting on her claim to be processed and had very little funds available and couldn't afford regular rent yet," she said.
Libby Saunders of Brigidine Asylum Seekers Project in Melbourne said a dozen individuals had approached her organisation, which provides hospitality and practical support for refugees, offering up rooms in their homes over the past two years.
"It has been very successful," Saunders said. "We placed a young refugee woman in a home who had kids at school and had a spare room and there was an old guy in his 80s who took on a young 18-year-old fellow and that has just been the best."
Housing was a huge issue for new refugees, she said, as many arrive without any initial financial support.
"Even once they have government support, a mother with two kids is getting about $500 a week and it is tough to find accommodation and pay bills on that."