This Is What It's Like To Be A Female, Unpaid Carer
One in nine Australians provide unpaid care to a family member or friend. That's 2.7 million people.
Sharon Strugnell learnt how to give care to her loved ones when she was a child.

"My father was a paranoid schizophrenic and I grew up learning that my father was unwell and when he was unwell he behaved a certain way, but when he was well he was fantastic," the 59-year-old told BuzzFeed News. "My siblings and I had caring responsibilities very, very young."
Research released today by mental health organisation Mind Australia with the University of Queensland has found those who provide unpaid assistance to family and friends are facing systematic social and economic disadvantage.
The research, undertaken with the University of Queensland, found 13% of children aged 5 to 14 with mental health caring responsibilities were not attending school.

"I was fortunate in that I had older siblings, 10 and 12 years older than me, so they carried the burden and missed school when I didn't," Strugnell said. "I had one brother who had a terrible time doing [his final exams] and having to go and find a different place to study, where he wouldn't have to deal with the issues and it would be quieter."
Strugnell now cares for her husband who has advanced Parkinson's disease, a long-term degenerative disorder of the central nervous system.
"One of the hardest things to cope with is you change from this wife and partner and best friend, and all of a sudden you are there making decisions in a caring role or helping them with personal dressing that you'd expect to do as a mother," she said. "If you'd asked me in the first 20 years of my marriage what was going to come my way, I'd have said it'll continue on as this wonderful life I'm leading at the moment."
Mind Australia previously found 240,000 unpaid mental health carers in Australia provide support worth more than $13 billion to the nation's economy. The worth of all Australian carers, according to Deloitte Access Economics research, estimated the replacement cost of all carers in 2015 at $60.1 billion.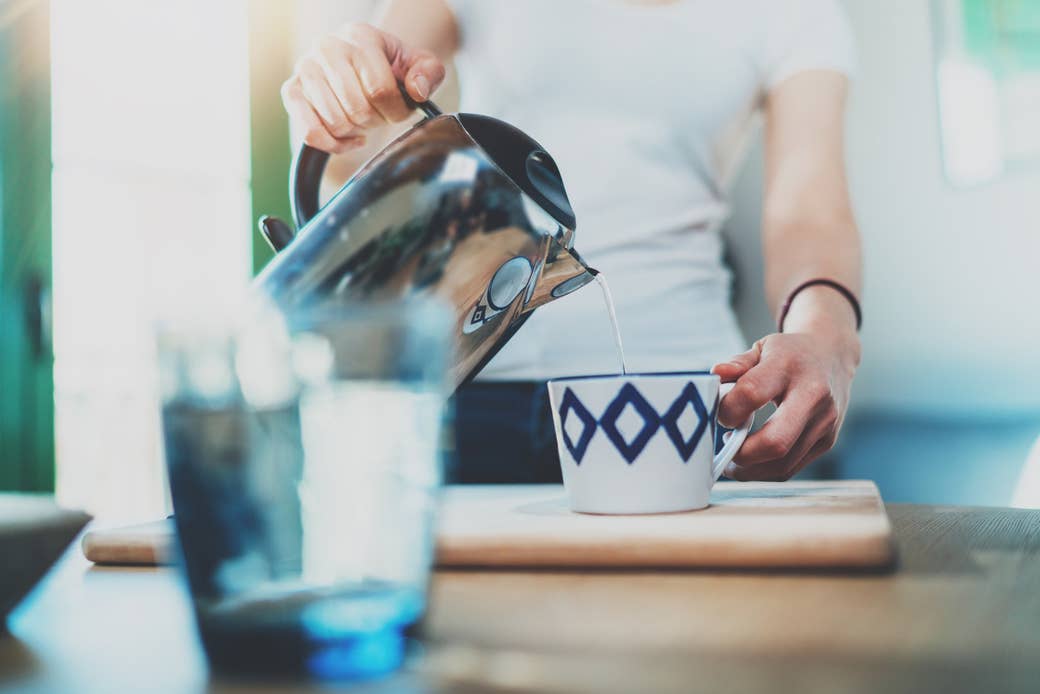 The new research found Australia's mental health carers are significantly less likely to be employed compared to working age non-carers, but that isn't because they don't want a job — 40% of unemployed carers would like to work while caring.
Strugnell is chief executive of Victorian charity Brainlink, which works with people with acquired brain injury, and says her job is "respite" from her role as a carer.
"It gives me a sense of purpose and identity and it really is a kind of saving grace that gives me energy so that I can go home and shut off and give 100% to my caring roles," she said.
More than half of primary mental health carers reduced their hours or left employment to commence caring, the new research found.

"At the moment I am the only one working and I have a good job and salary, but at the back of my mind I'm always thinking about what happens if I can't leave the house because I have to spend more time with my husband, who is falling a lot lately," Strugnell said. "If I had to stop working that would make my life not very enjoyable at all."
Melbourne woman Laura Pettenuzzo said her participation in the workforce was impacted by her mother's depression and the way it affected her own mental health.

"I scarcely ever take sick days, but the few I have had is when I know mum is not well and my anxiety consequently skyrockets," the 24-year-old told BuzzFeed News. "That ability to focus on anything other than her and how I can help her just goes."
Pettenuzzo, who volunteers with the not-for-profit Satellite Foundation, which supports children of mentally ill parents, doesn't like to think of herself as a carer.
"Often the person with the mental illness that needs care is portrayed as a burden, and that is not the case at all," she said.

"I never used to identify with the term because I never did any of the hands-on activities, but if you think of care as a spectrum, on one end you have those tangible tasks and the other end is offering emotional support to someone, and moderating your own emotions so as not to affect them, and that is less obvious but no less important."
"When I was much younger and mum's depression was quite bad it was like a dementor [a gliding, wraith-like creature in the Harry Potter series] had taken up residence and the five of us were in the house together, but very much isolated with what was happening with mum and not being able to help her."