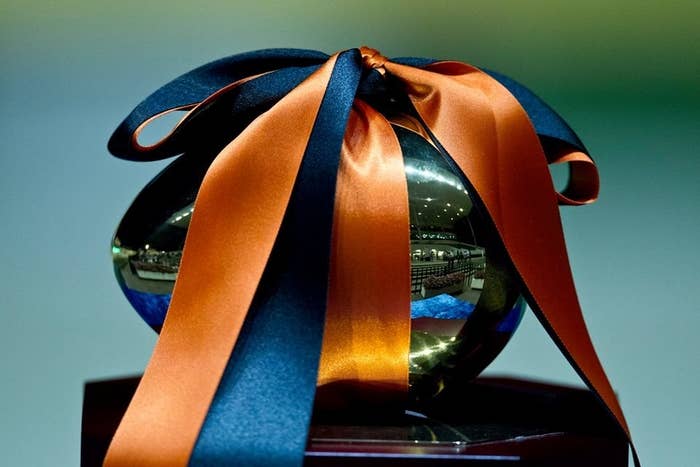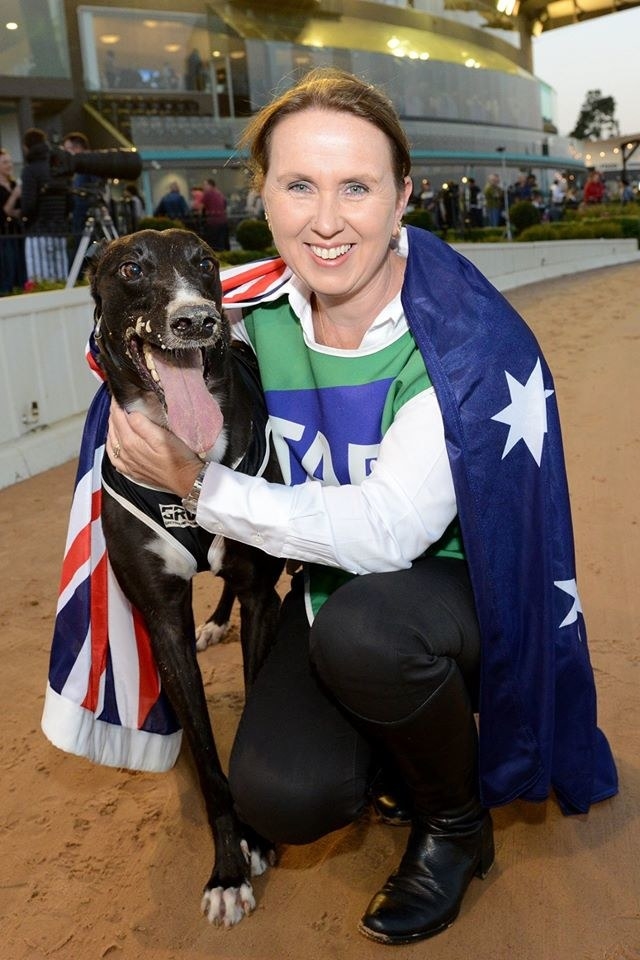 At last month's Golden Easter Egg carnival, trainers from around Australia brought their dogs to Sydney to race for a share of the cash.

Leading Victorian trainer Jason Thompson couldn't race any dogs registered in his name at the carnival, as he was under a three-month ban for not allowing Greyhound Racing Victoria stewards to conduct a swab on one of his greyhounds last year.
Greyhound Racing Victoria told BuzzFeed News the Racing Appeals and Disciplinary Board handed down the ban on April 3 and, subsequently, Thompson's dogs were transferred into his wife Seona's name.

Records obtained through the body's data and operations portal Fast Track show 14 dogs were transferred from Jason to Seona's name in the first week of April.
In Victoria, local racing rules dictate that spouses are technically not actually allowed to transfer between each other once they are suspended or disqualified.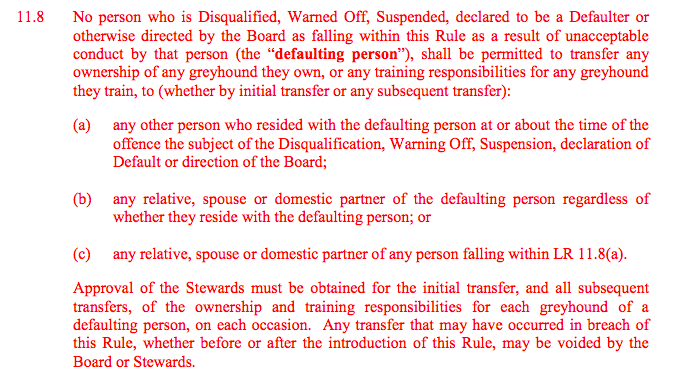 No such rule exists in NSW greyhound racing rules.
"If a wife or husband gets a suspension they [can] just transfer the dogs to the partner's name, or even the children or [a] close friend," a former Greyhound Racing NSW employee, who asked not to be named, told BuzzFeed News.

"It is standard practice and it is widespread."
Five dogs – Big Flood, Trip to Eden, Aqua Cheetah, Nature's Gent and Bewildering – were transferred into Seona's name on April 4; two days later nine more were transferred: Extreme Magic, Jack Walker, Invictus Rapid, Aston Bolero, Worm Burner, Pop the Cork, Burn One Down, Unprecedented and Midnight Elsa.

Two of the dogs – Aqua Cheetah and Big Flood – won more than $100,000 at events at the Wentworth Park Golden Easter Egg carnival, including first place in the $75,000 Association Cup and third prize in the Golden Easter Egg ($33,800).
Trainer John Finn raced two dogs at the Golden Egg carnival, Krugerrand and Winsome Mission. The latter was originally in his wife Melinda's name, until she was disqualified from the sport for two-and-a-half years, after her dogs tested positive for prohibited substances in 2015.
Records show Winsome Mission was transferred into John's name in June last year.
John was declared a defaulter and banished from the sport in 2015 for failing to pay a $73,000 debt to Greyhound Racing NSW – prize money from a previous Golden Easter Egg carnival, after which his dog returned a positive urine test.
BuzzFeed News understands John Finn has paid back the amount owed.
At the same carnival Jodie Lord, the wife of disqualified greyhound racing veteran Andy Lord, picked up more than $8,500.
There are 82 dogs registered in Andy Lord's name and records show there are 321 in Jodie's name.

Jodie has been disqualified three times since 2005 over the discovery of prohibited substances – including anti-anxiety medication, steroids and cocaine – in her greyhounds.

Andy Lord was last month disqualified from any involvement within the greyhound racing industry for a year after the dog, Myrniong Fancy, which was registered in his name, returned a positive urine sample for amphetamines.
"Numerous restrictions" are placed on a participant who is suspended or disqualified under the Greyhound Racing Rules, Greyhound Racing NSW told BuzzFeed News.

"Where a greyhound is being transferred by a suspended or disqualified participant, GRNSW requires the transfer application to be scrutinised and determined by the chief steward or the general manager regulatory.
"In determining each application, the chief steward or general manager regulatory considers a range of matters, including any known relationships or connections between the parties, the type of transfer (ownership or training responsibilities) and issues related to the welfare of the specific greyhounds."
BuzzFeed News also approached the Thompsons, the Lords and the Finns for comment, but none had responded at the time of publication.