Australia's gender pay gap – the difference between a man and a woman's base salary – currently sits at 17.7%, or just over $16,000, according to the latest figures from the Workplace Gender Equality Agency.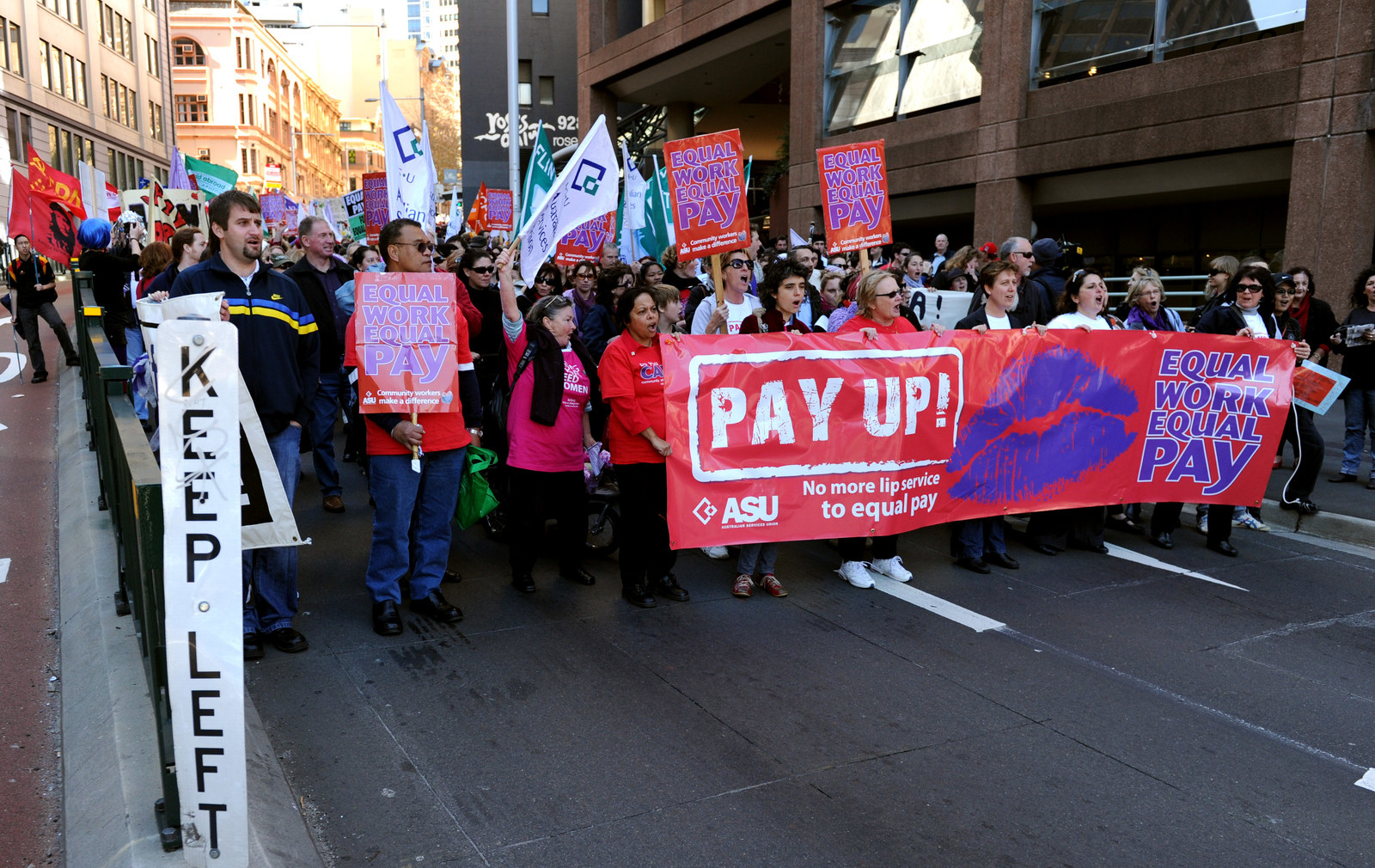 However the gap widens to 23.1% once bonuses, benefits and perks associated with the job are accounted for.
The gap is more like a crevasse in some industries – for example, in the financial and insurance services industry it sits at 31%.

Female nurses earn 16.6% less overall than their male counterparts, according to the latest figures released by the Australian Tax Office.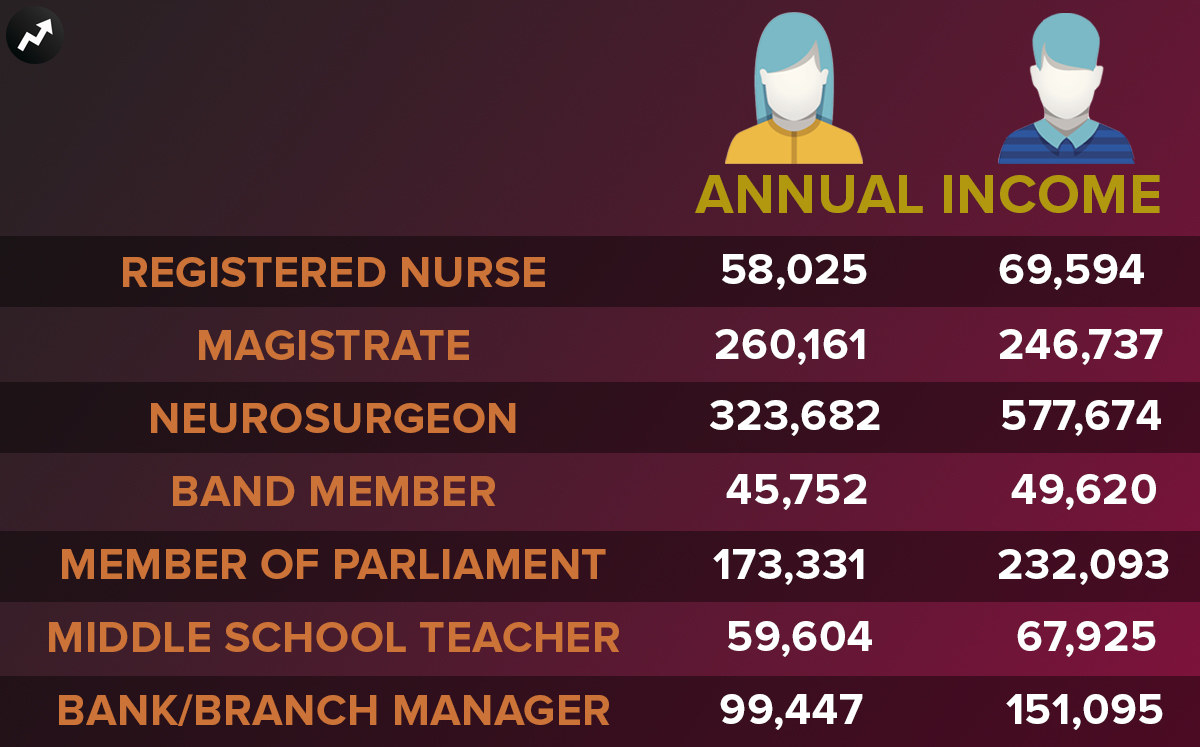 A female member of parliament earned an average income of around $173,331 which is more than a quarter less than her male counterpart ($232,093 per year), in the 2013-14 financial year.
Australia's 249 male ballet teachers earned 13% more than female ballet dancers, of which there are 2,097.
Female medical administrators outnumber men at a rate of almost 13 to one. They earned $47,743 on average, but male medical administrators earned 40% more – $80,397.
A handful of female professionals, including magistrates, were paid more than their male equivalents.
There have been concerns that a cut to Sunday and public holiday penalty rates in the hospitality, retail, fast food and pharmacy industries would widen the gender pay gap in those industries.
According to the Workplace Gender Equality Agency, of 19 major industries in Australia, only five had a workforce with more women than men.

Two of those five – retail trade (54.6% women) and accommodation and food services (54.7% women) – will be affected by the impending cuts.
Data released exclusively to BuzzFeed News today found that 66% of women disapprove of the cuts, compared with 58% of men.

Retail is a huge employer of young women in particular, with over a quarter (26.7%) of all women under 25 working in that industry.
Even in the top tiers of leadership things have not improved. In fact there has been a decline in women in CEO and chair roles, consultant Conrad Liveris told BuzzFeed News.
"There is a gender pay gap at every level of the workplace, including almost 30% for comparable CEOs.
"To be a captain of Australian business you are 40% more likely to be named Peter or John than to be female."
Western Australia has the largest gender pay gap in Australia (24%), which Liveris said may be attributable to men's wages in mining rising rapidly in the 2013/14 financial year.
The gender pay gap is lowest in South Australia (11%).

From 2015 to 2016 New South Wales had the largest drop in the gender pay gap (from 18% to 15%) while the Northern Territory had the greatest increase, up 3% to 23%.
Looks like there are no comments yet.
Be the first to comment!