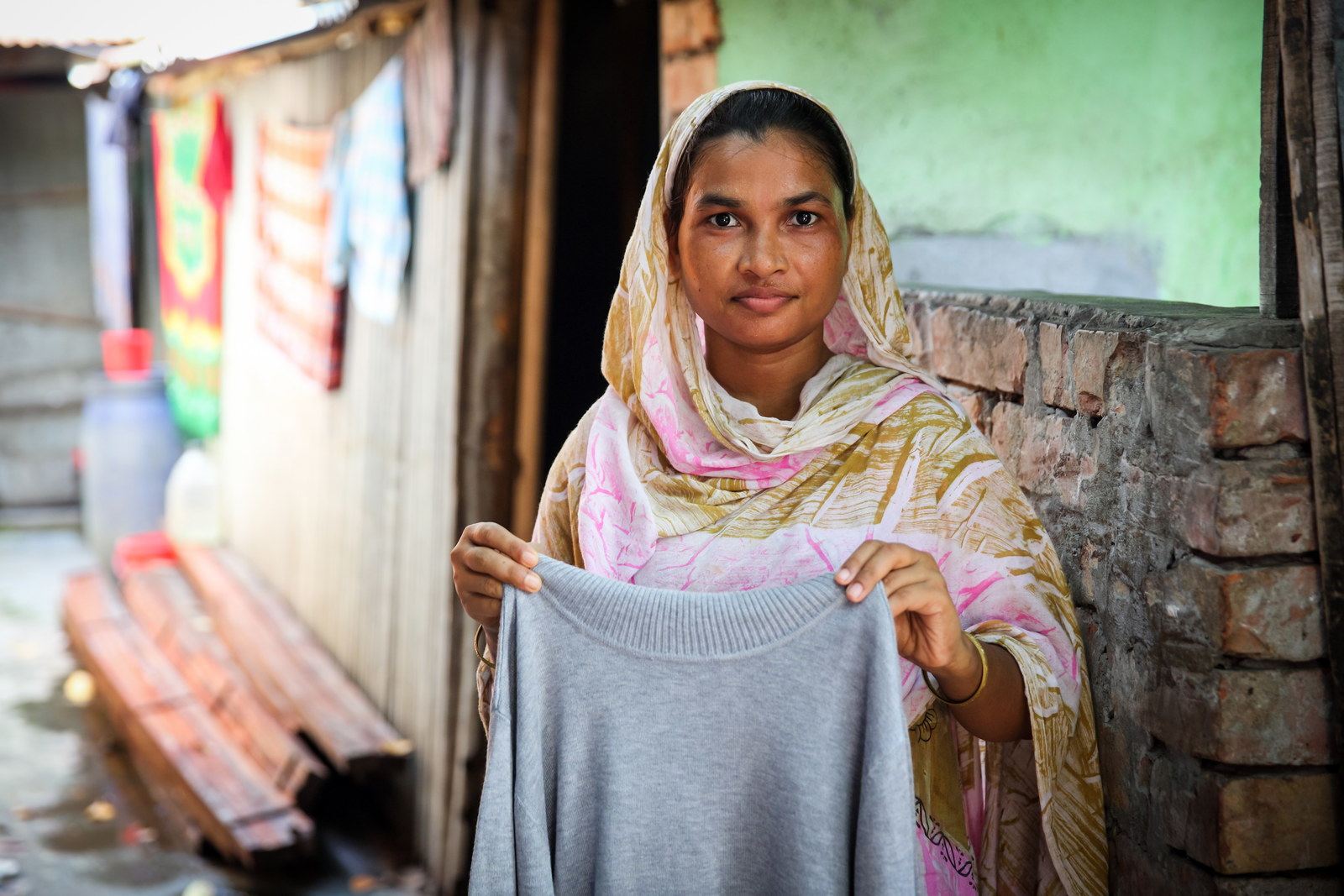 On average a $10 T-shirt sold in Australia costs roughly $3.60 to make, 40 cents of which makes it to the garment factory worker, the report, What She Makes, found.
The rest is divided between GST, the cost of doing business, wholesale margins and profits.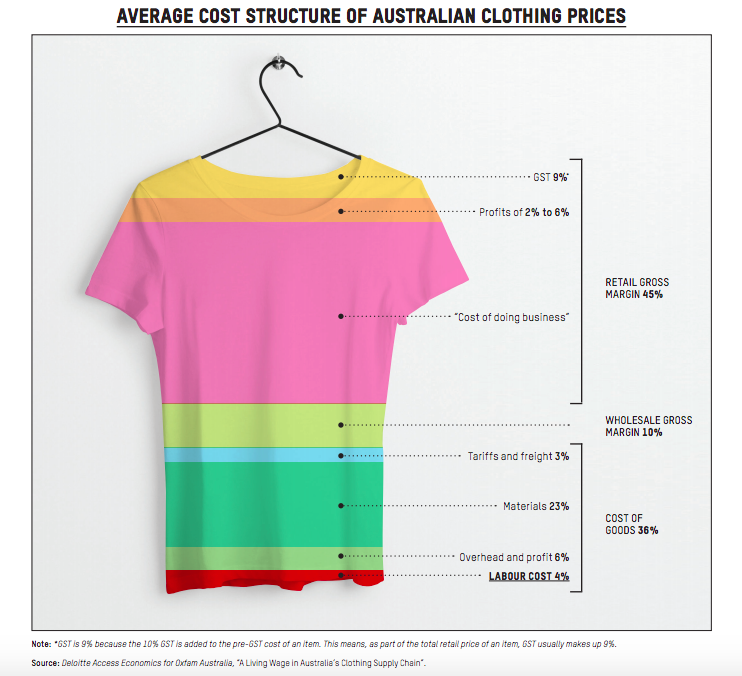 In countries like Bangladesh, where wages are extremely low, the situation was even worse, the report found.
An average of just 2% of the price we pay in Australia goes towards factory wages in Bangladesh.

But the research, undertaken by Deloitte for Oxfam Australia, found that if Australians paid just 10 cents more for a $10 T-shirt, garment factory workers would make living wages – wages earned in a standard week that cover essential needs including food, housing, healthcare, clothing, transport and education.
"Deloitte estimates that even if big companies passed the entire cost of paying living wages to all workers on to consumers, this would increase the price of a piece of clothing sold in Australia by just 1%," Oxfam Australia Chief Executive Helen Szoke said.
Women aged 18 to 25 make up 80% of the factory workers in the global garment industry.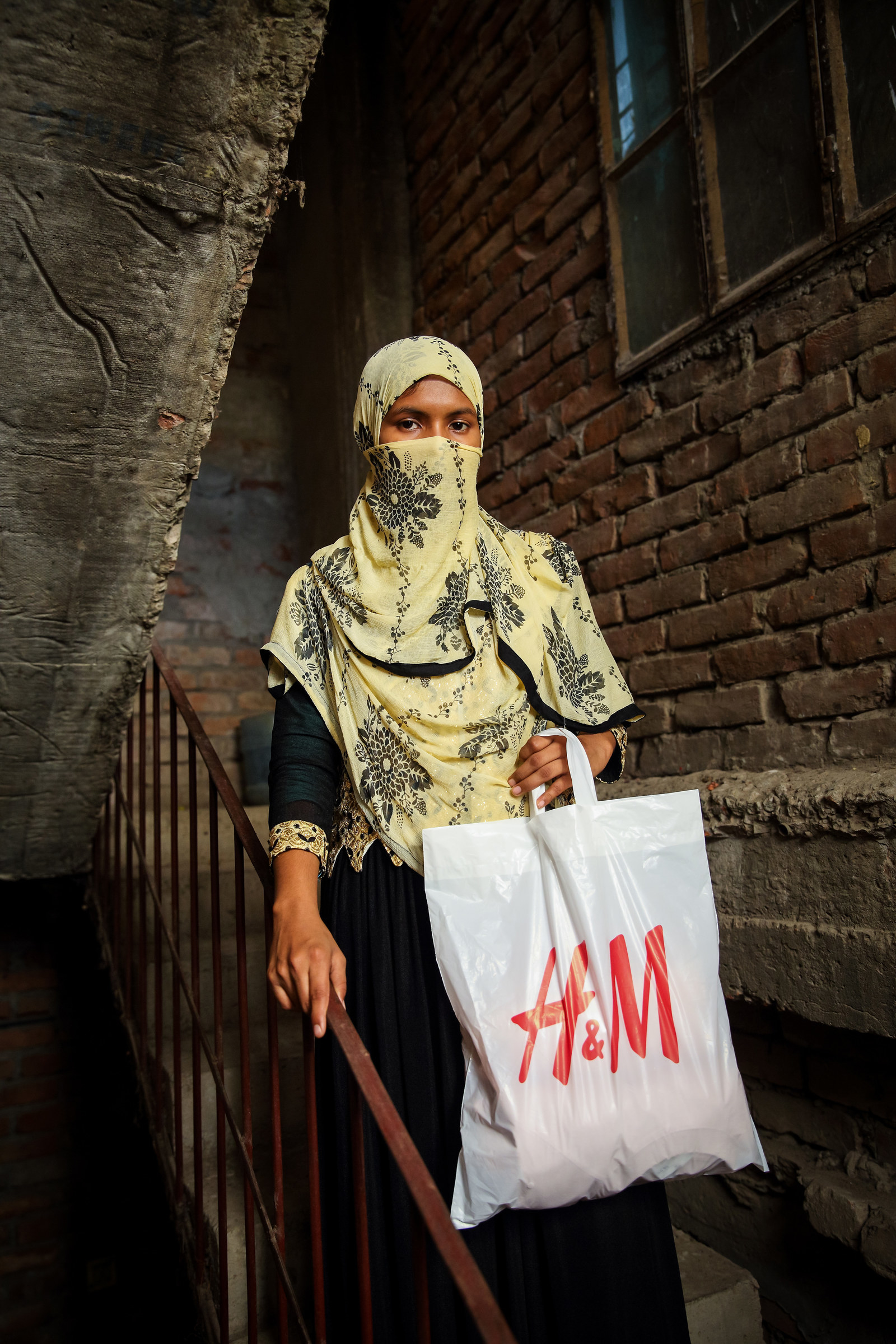 While many Australian fashion brands are enjoying increases in revenue, the workers who actually make the clothes – the vast majority of whom are women – are trapped in a cycle of poverty, Szoke said.

"Fashion is big business in Australia – turning over $27 billion last year alone and growing at 4% a year. Yet the women who make our clothes remain entrenched in lives of poverty, paid as little as 39 cents an hour," she said.

"Women are working six-day weeks and as much overtime as they can, yet they are forced to live in slums, often separated from their children and families and going hungry as they struggle to make it to their next pay."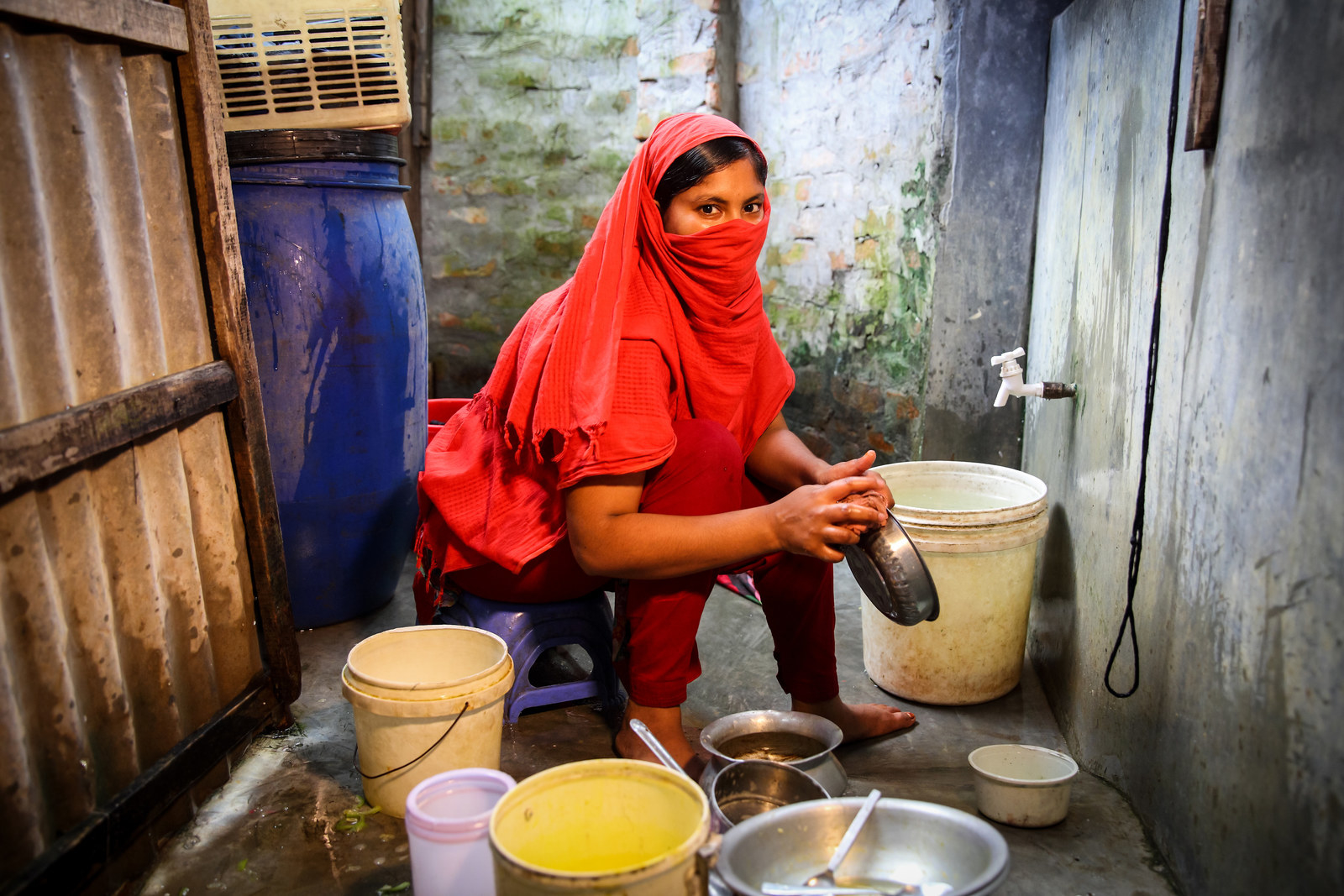 An Oxfam Australia company tracker has revealed how some of the nation's most iconic brands (Kmart, Big W, Bonds, Cotton On and Just Jeans) rank in terms of production line transparency and a commitment to addressing pitiful factory worker wages.