This Church-Funded Cafe Is Raising Money For The Anti-Abortion Clinic Next Door
The clinic wants to buy an ultrasound machine so it can "offer a woman in crisis the opportunity to see her unborn baby".
"Don't live with the regret of an abortion if you don't have to," the centre's website reads. "You can keep your baby and be very happy!"
A crowdfunding page has raised $4,422 since May for the purchase of the ultrasound machine.
The centre asked for donations for the machine, which would allow workers to "offer a woman in crisis the opportunity to see her unborn baby" and "help determine" an approximate due date.
Obstetrician and gynaecologist Dr Pieter Mourik is concerned about the credentials, training and expertise of the people conducting the scans.
"It is a lovely cafe but it isn't clear that it is backed by the church and it is just another way of coercing a woman to continue an unwanted pregnancy by increasing her emotional distress," Mourik, who has practiced in reproductive health in Albury for almost four decades, told BuzzFeed News.

The "appalling tactic" is used by anti-abortion lobby groups "around the world", he said.
"It is absolutely scurrilous because it is used to manipulate women to continue an unwanted pregnancy which could be far more dangerous to their lives," he said.
"This violation of women's medical rights is not supported by the Australian and New Zealand College of Obstetricians and Gynaecologists."
Local Wodonga gynaecologist Dr John Salmon told BuzzFeed News there would be "many traps" for an untrained ultrasound operator.
"One in six pregnancies turn out to miscarry. However, there is a proper way to convey this emerging news as a scan is performed, and simply being a compassionate volunteer scanner for [an anti-abortion group] does not prepare one for the task," Salmon, who has worked in obstetrics and gynaecology since 1974 and has a diploma in diagnostic ultrasound, said.
The Women's Life Centre's fundraising page says the centre has "taken steps to employ a nurse who is to be trained in the use of ultrasound technology".
The centre's director Peta Evans was a founding member of anti-abortion group Helpers of God's Precious Infants, which gathers every Thursday morning outside Albury's Fertility Control Clinic.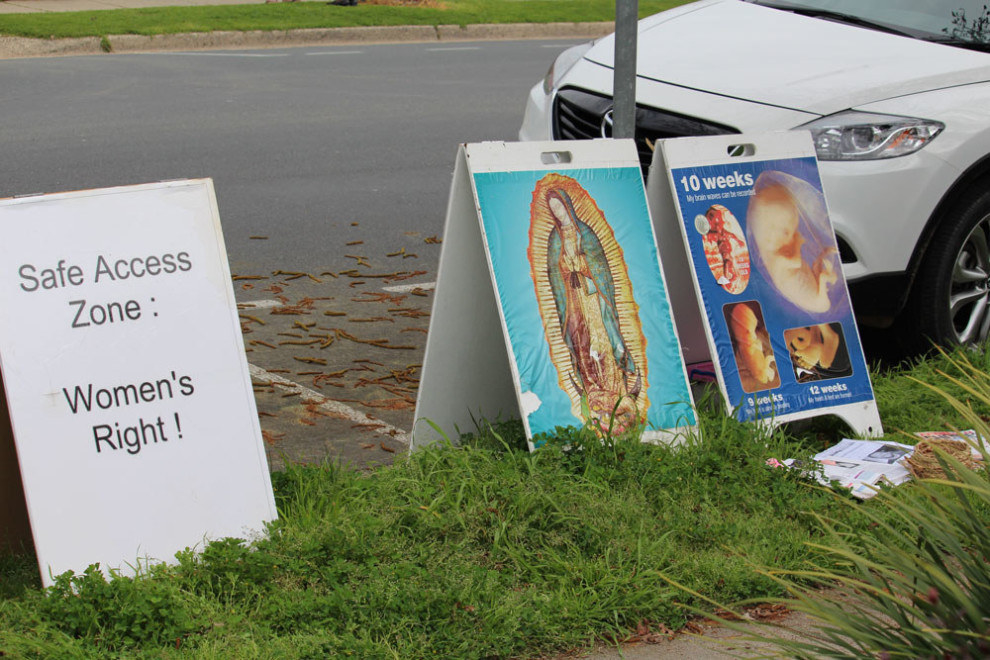 The religious picketers douse "holy water" across the footpath outside the clinic and approach patients to dissuade them from having terminations.

"Once [patients have] spoken to us, they realise we are really just there to help," Evans told News Weekly in 2012.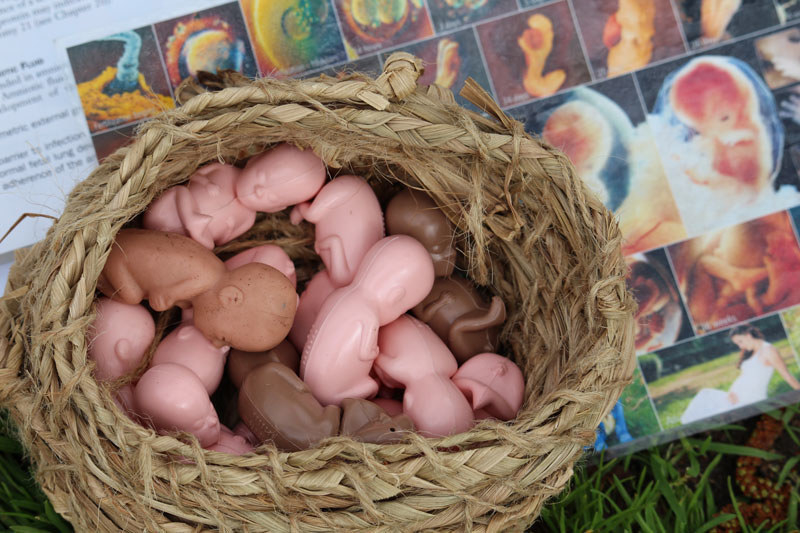 Both Evans and Esencia cafe manager Jolleen Suter declined repeated requests for interviews because the cafe and centre were "a bit too busy over the Christmas period", Evans said.
Just 500 metres south of Albury, across the Murray River in Victoria, women seeking abortions no longer have to navigate through protesters outside abortion clinics because the state passed legislation to establish safe access zones of 150 metres late last year.
Dr Pieter Mourik said a third of the women he sees who are seeking an abortion choose to go across the border to Victoria to avoid anti-abortion protesters outside Albury's Fertility Control Clinic.

NSW Greens MP Mehreen Faruqi introduced a bill to both decriminalise abortion in NSW and enact safe access zones across the state.
NSW Labor MP Penny Sharpe has separately initiated a private member's bill for safe access zones.