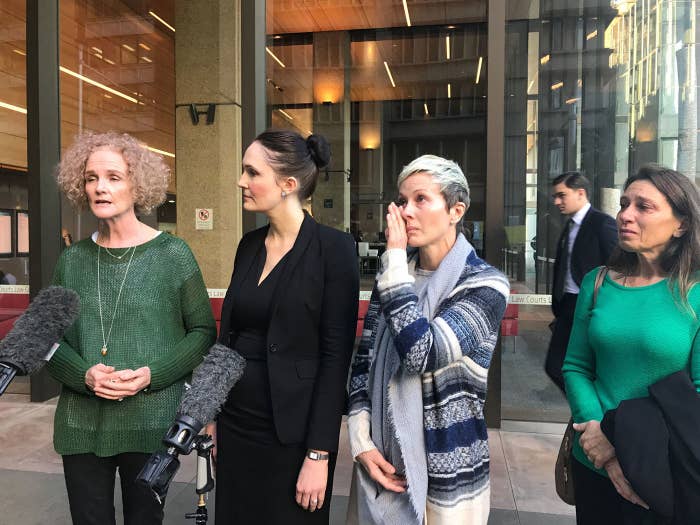 "I have literally been praying for nine years that this would come to light and that there would be accountability," Thompson told reporters as she stood out the front of the Federal Court in Sydney, alongside fellow class action members on the first day of the trial on Tuesday.
BuzzFeed News reported in May that women had claimed the vaginal implants have impacted negatively on their health, happiness, sex lives and financial wellbeing.
Urogynaecological meshes, sometimes known as transvaginal meshes, are inserted into women as a treatment option for pelvic organ prolapse - when the connective tissue securing the vagina and uterus to the pelvis gives way after childbirth - or urinary incontinence.
In the former case the mesh - which is polypropylene, non-absorbable and acts as a permanent implant - is inserted under the urethra (the tube that empties urine from the bladder).
"No amount of compensation, money, could ever replace what we have lost with our lives, with our families, our health, our emotional health, our physical health," Thompson said outside the court.
"My prayer is that this mesh would be banned and no more women suffer with what we suffered and what we continue to suffer.
"For so many years we have been told that there is nothing wrong with us, that the symptoms are either in our head or it isn't because of the mesh."
Shine Lawyers, representing the women, has said there could be upwards of 8,000 Australians who have been implanted with one of the nine devices and suffered complications that may be entitled to join the action.
In the statement of claim, supplied to BuzzFeed News, patients have listed a raft of symptoms and complications they say they have suffered following the insertion of nine different Ethicon mesh devices.
These include: chronic and constant vaginal pain, visceral pain with bowel movements, dyspareunia (pain during sex), vaginal bleeding, the granulation of vaginal tissue, pain through the glutes, inflammatory reactions, "offensive discharge", incontinence, leg weakness and haemorrhages.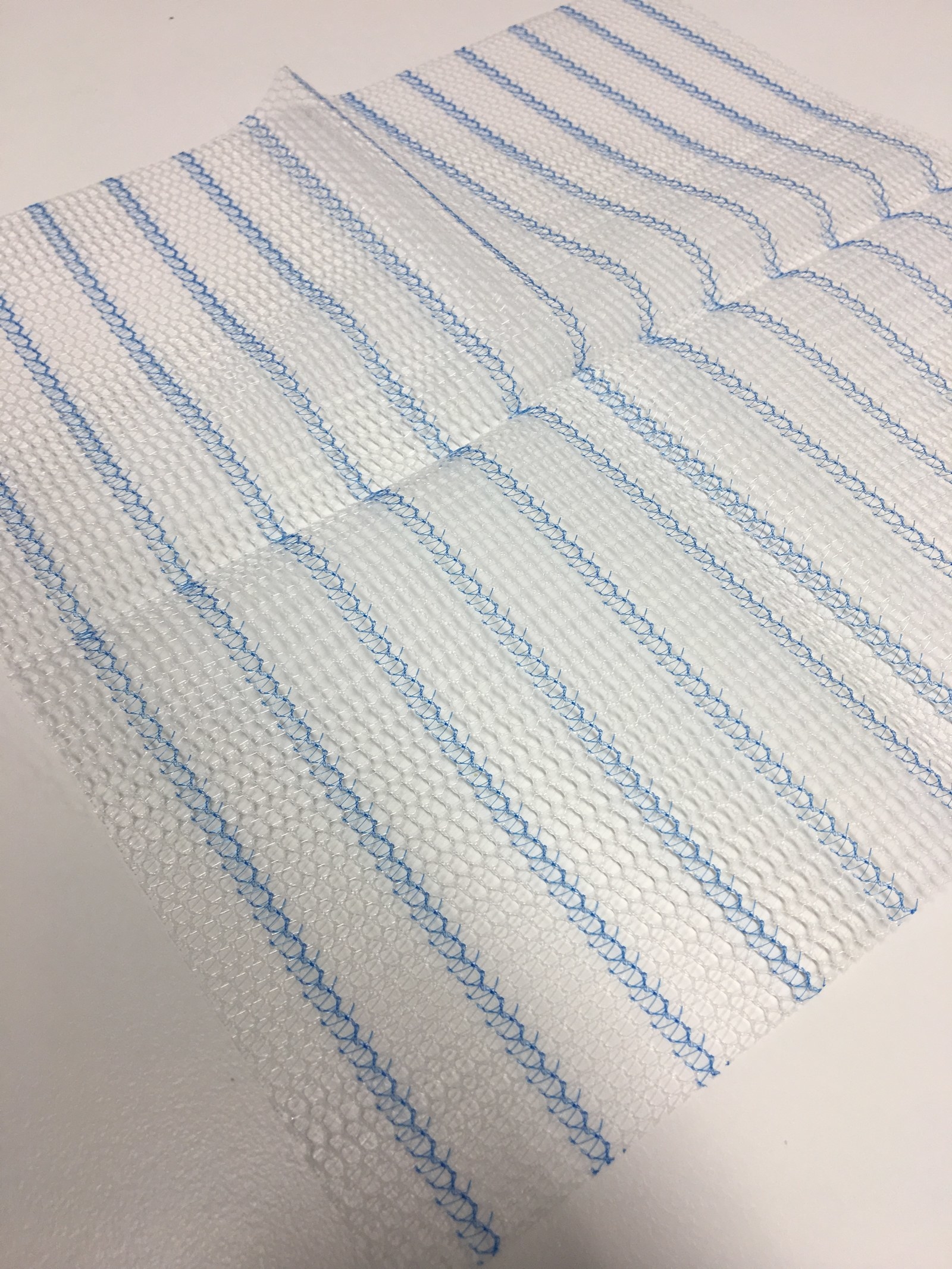 Shine Lawyers special counsel Rebecca Jancauskas said her clients had suffered "painful and life-altering complications".

"It is such a private pain and women have been suffering in silence for years," Jancauskas told BuzzFeed News.
"Yet it is one of the biggest product liability class actions that this country has seen, if not the biggest, based on the number of people affected."
"The evidence will demonstrate that before launching each of their mesh products, Johnson & Johnson did not pause to investigate via appropriate clinical trials, the true nature and consequences of these permanent implantations in the female anatomy," Shine's barrister Tony Bannon SC told the court, in an opening submission that will run for the rest of the week.
"Even if [the implants] can be removed, the ongoing pain and disability will continue."

Johnson & Johnson's lawyers will present their opening submissions on Monday July 10.
Johnson & Johnson said the company's pelvic mesh products had been developed in "close consultation with specialist surgeons" and were "backed by years of clinical research".
"We have always complied fully with local regulatory requirements when providing the products in Australia, and have acted ethically and responsibly in the research, development and supply of the products," the company said in a statement provided to BuzzFeed News on Tuesday.
"We have sold over 100,000 mesh products in the Australian market. We have been notified of fewer than 200 total product events."
In a document filed to the Federal Court, Johnson & Johnson has outlined its defence to the case.
In its submission to a federal Senate inquiry, the company said the use of implantable mesh was supported by clinical research and was often the preferred option to treat pelvic conditions, including incontinence and pelvic organ prolapse.

The Senate inquiry will hear from doctors and women who say they have been affected by the implants, and will also examine the Therapeutic Goods Administration's "knowledge of women suffering from health problems after having transvaginal mesh implants".
Submissions to the inquiry closed last month and the committee will report in November this year.