Two Greenpeace Australia campaigners scaled the 15 metre streetlights out the front of prime minister Malcolm Turnbull's electorate office in the eastern suburbs of Sydney on Friday morning as a group of police officers looked on from below.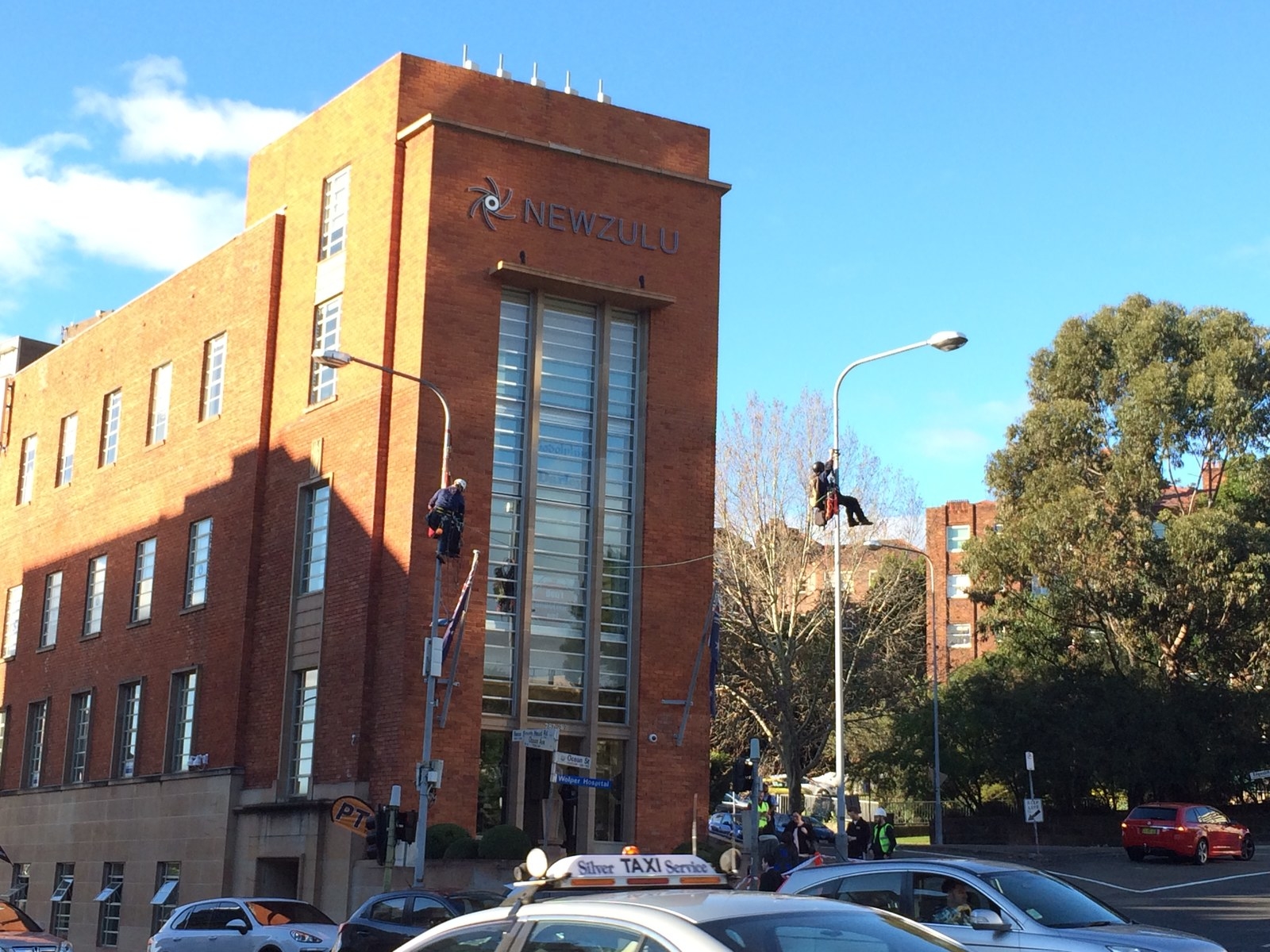 The group scaled the lights to protest what they say is the government's failure to protect the Great Barrier Reef.
"We think Malcolm Turnbull has really stood by and let the reef suffer from really severe and significant coral bleaching," Greenpeace Australia Pacific reef campaigner, Shani Tager, told BuzzFeed News.
"We are here today to say his legacy will be the death of almost a quarter of the reef's coral unless he does something really soon, and there is only a week left until the election."
The most efficient way of protecting the reef's future is to keep coal in the ground, she said.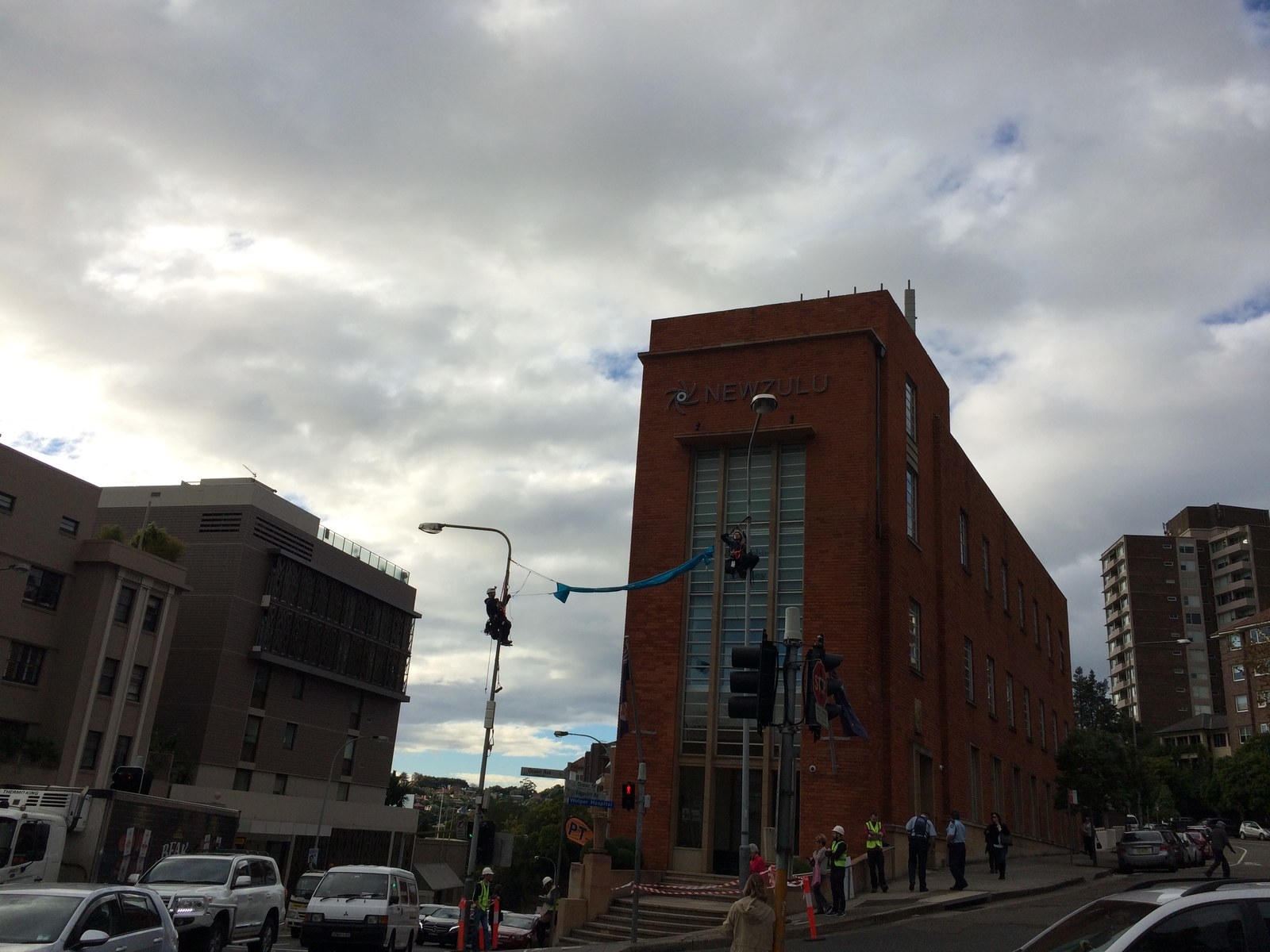 Turnbull's $1 billion pledge over 10 years to provide concessional loans for "clean energy" projects to improve water quality is not enough while the government is also supporting the development of Queensland's Adani coal mine, Tager said.
"He is shuffling figures around without actually doing anything. They're trying to have their cake and eat it too."
Greenpeace is calling on the PM to "commit to the phase out of the coal industry" in Australia and to ensure no new coal mines are built.
Earlier this week the group hijacked bus stops around Sydney, Melbourne and Brisbane, plastering them with spoof advertisements claiming coral bleaching was "brought to you by the coal industry".
Double Bay local Lauren Robertson watched as the banner was unfurled.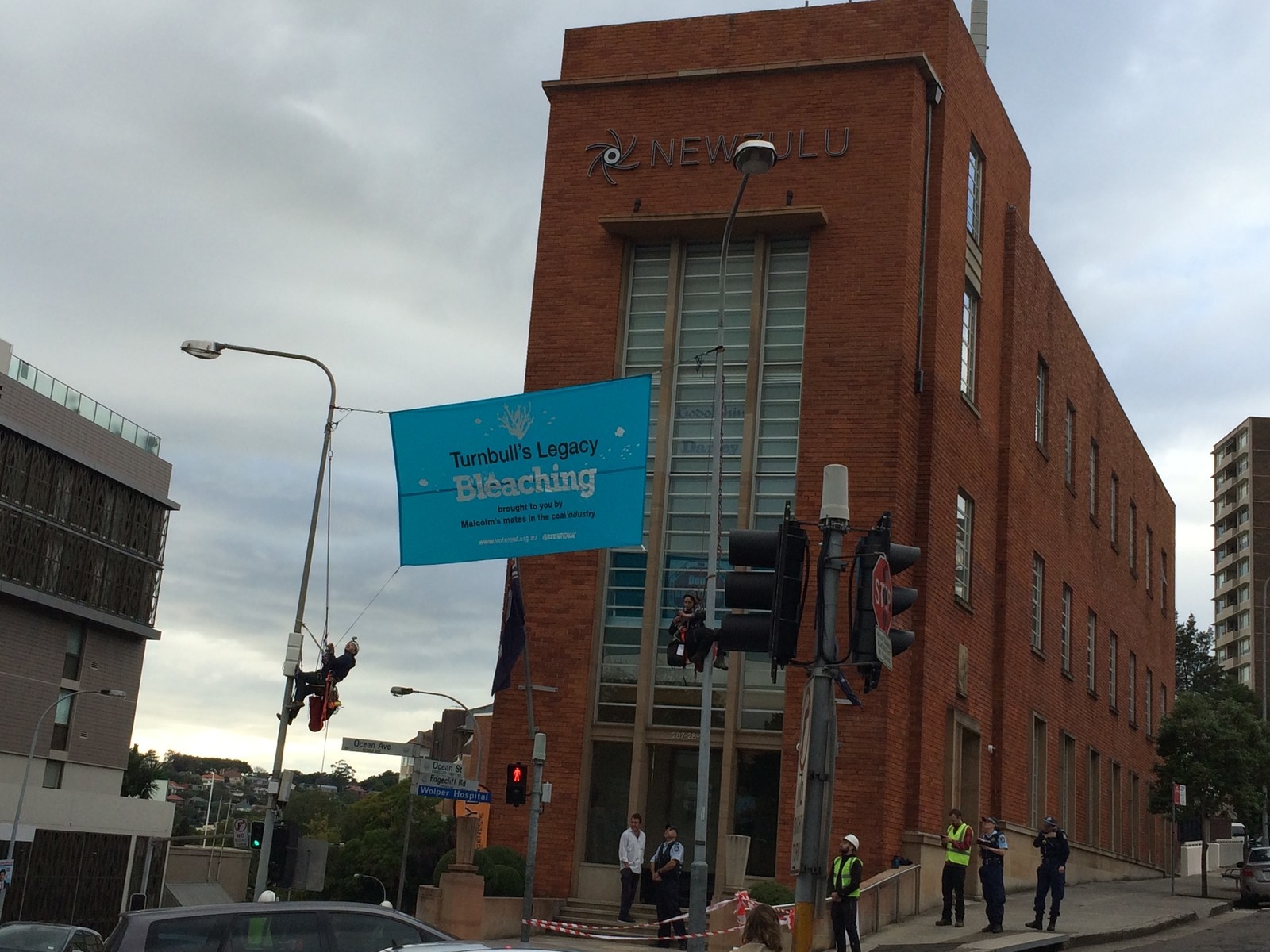 "I definitely don't think [Turnbull] is doing enough on climate change, particularly when it comes to the coal industry," Robertson told BuzzFeed News.
But she said she wasn't the "typical Wentworth voter" and the PM will be re-elected without her vote.
"I'm so sick of people walking around my suburb in their Malcolm Turnbull tracksuits," she said exasperatedly. "I sometimes wonder why I'm living here."